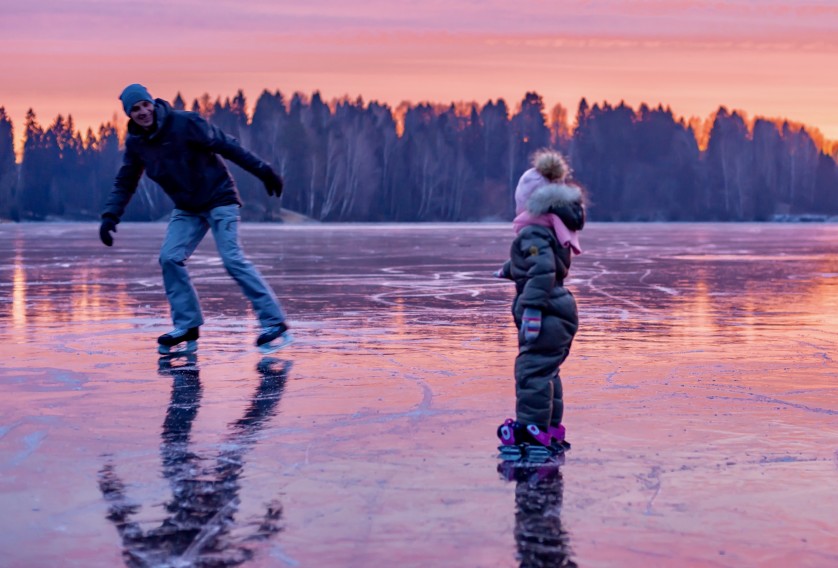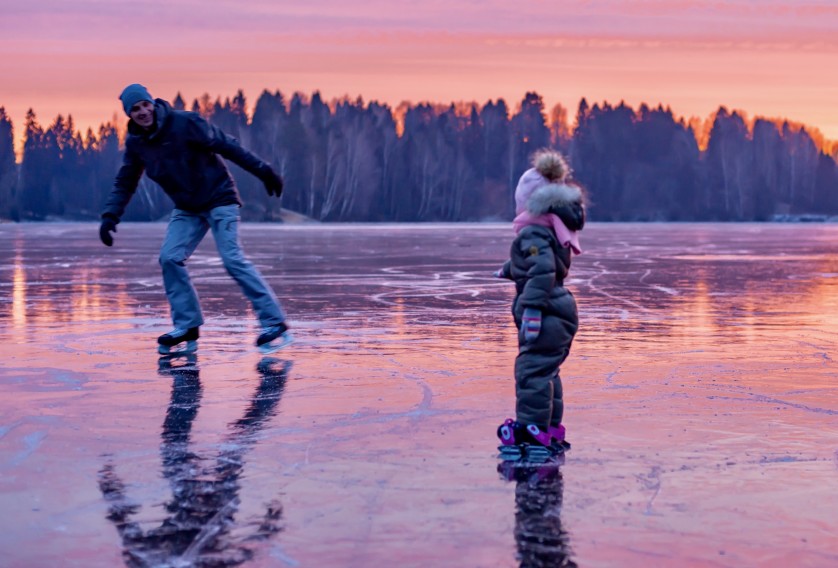 If Winter 2020 were typical, we'd be congregating at indoor-ice skating rinks to enjoy this cold weather hobby within the comfort of a heated building. But during the pandemic this winter, we have to make some adjustments. Since outdoor activities are safer than indoor activities in preventing the spread of COVID-19, it's best to keep group activities outside. But luckily, for us who live on the lake, there's a good chance we can still ice skate this winter. Due to lake stratification patterns, a solid layer of ice on top of cold-weathered lakes makes this sport possible. At Lake Homes, we're all about the lake lifestyle, whether fishing in the summer or ice skating in the winter. In honor of one of our favorite winter activities, check out these top ice-skating lakes across the globe.
Two Jack Lake, Canada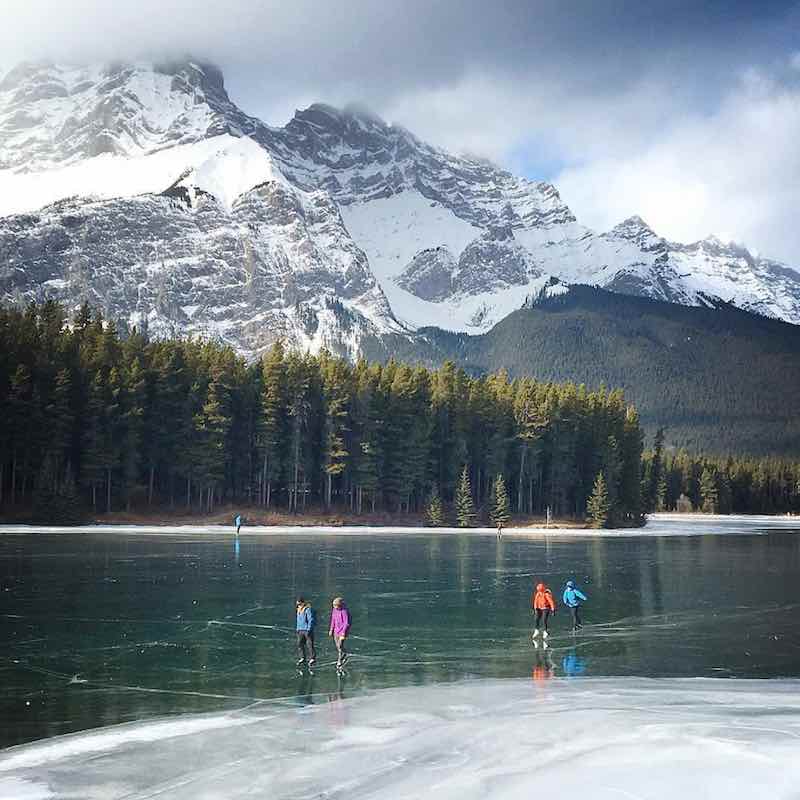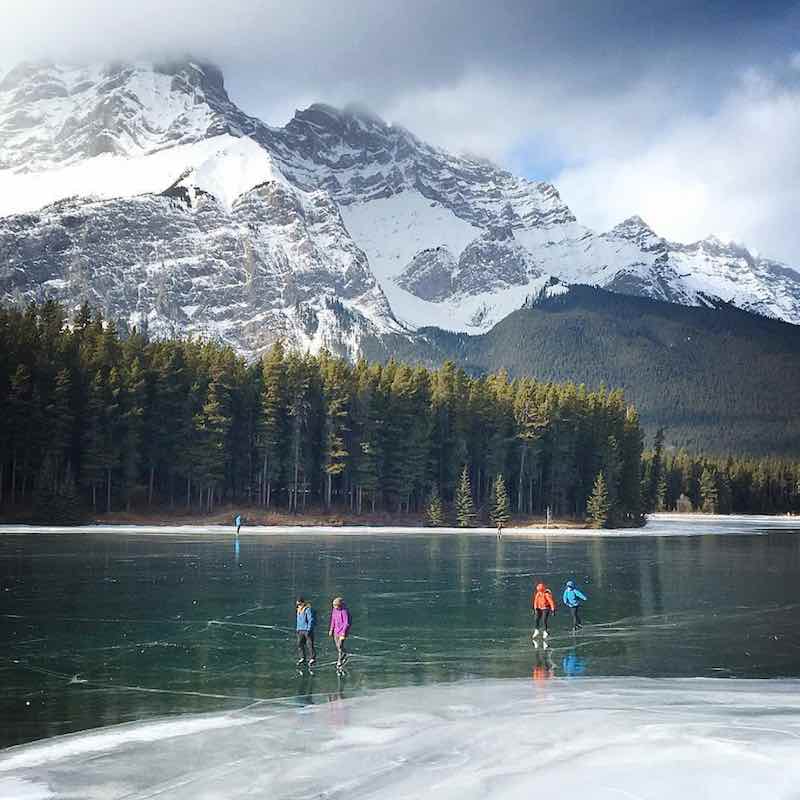 Located in the province of Alberta, this gorgeous lake is surrounded by mountains on all sides. Due to these natural wonders, some have referred to it as "Banff's best-kept secret." However, as a heads up, Two Jack Lake is not an official skating area, and it does not have skate rentals or Zambonis. As such, you'll need to bring your own skates and be more cautious approaching the lake. If you're looking for a more formalized selection of ice-skating lakes, check out Lake Louise in this same province.
Lipno Lake, Czech Republic

When deciding which of the many ice-skating lakes in Europe to visit, this great lake is certainly one to Czech out (pun intended). Located in the market town of Frymburk in the Czech Republic, this lake is situated right by a comfortable resort. But don't underestimate its cozy vibes for lack of impressiveness. Lipno Lake is actually the longest natural ice-skating track in Europe, stretching six miles in length — enough for multiple skating days without redundancy. As you skate by, you can enjoy amazing views of cute towns and snowy mountains emblematic of central Europe.
Lake Vanern, Sweden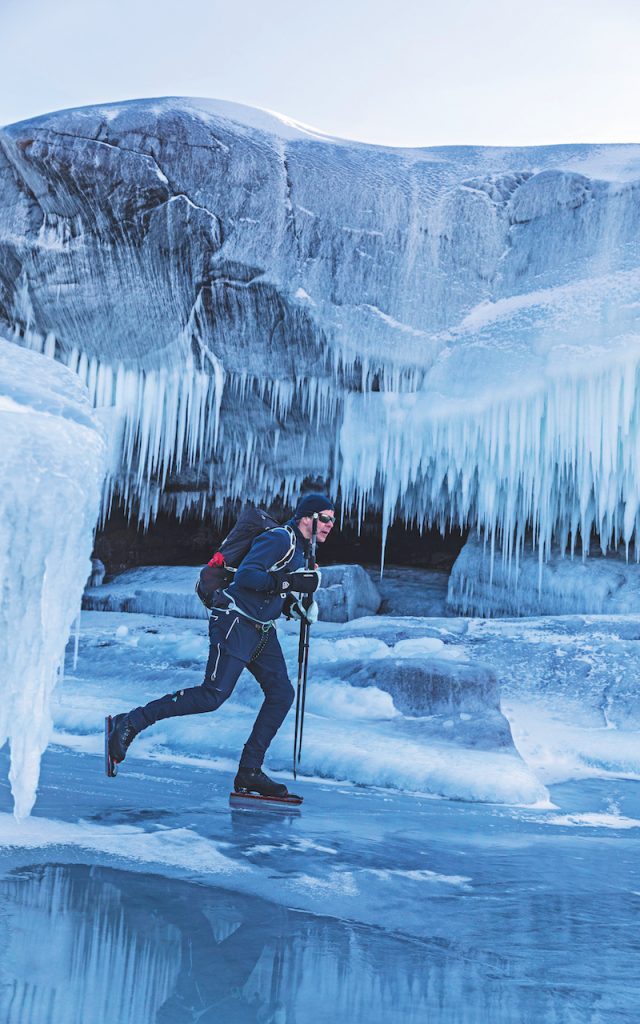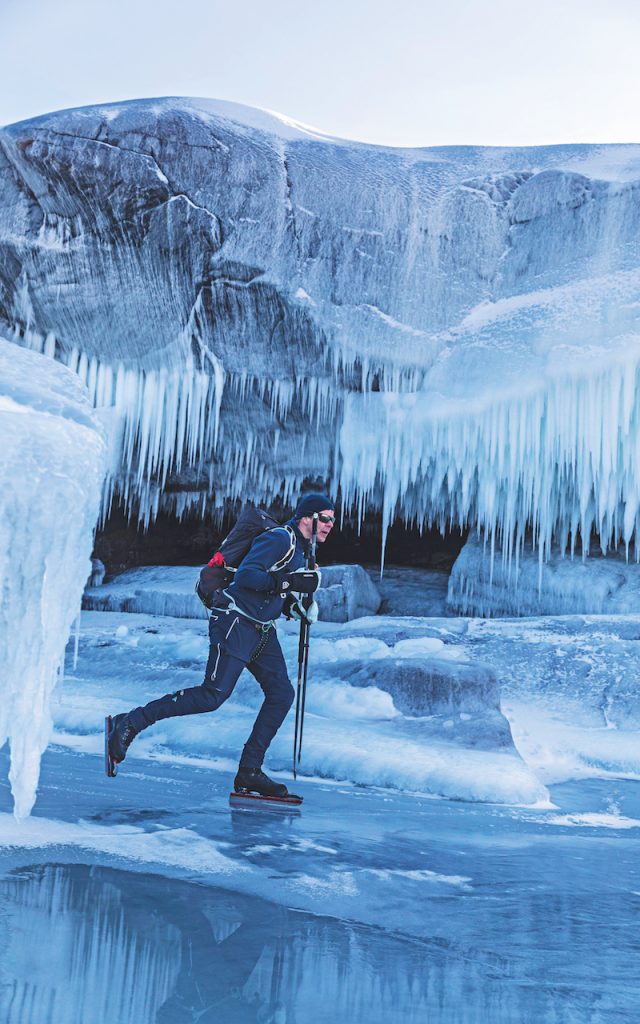 As a country, Sweden is one of the most popular ice-skating destinations worldwide. And if you're looking specifically for ice-skating lakes, look no further than Lake Vanern, the largest lake in Sweden and the third-largest in Europe. Its size stretches across three provinces: Vastergotland, Dalsland, and Varmland. Instead of overly manicured scenery, this lake boasts rustic, natural beauty and amazing sunsets. What could be more picturesque as you skate along this lake?
Shichahai, China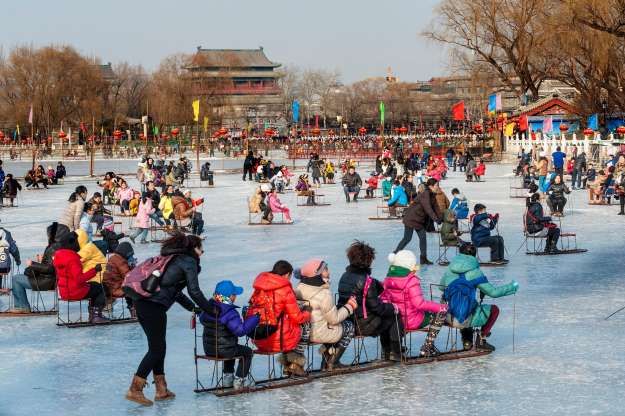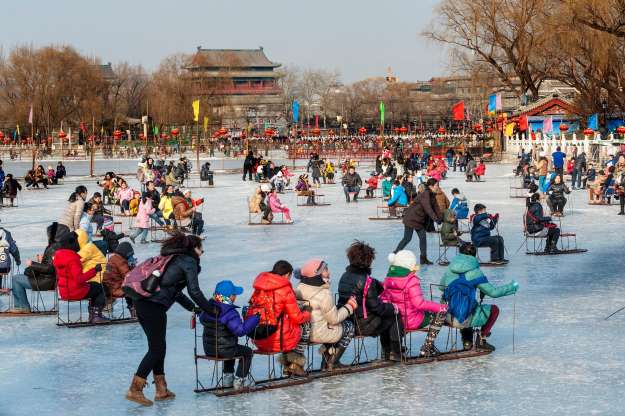 When it comes to ice-skating lakes, Shichahai Lake is probably the most fun-filled lake. There's a reason this Beijing lake is so popular with children. Home to an 18-foot-long ice slide, ice bumper cars, ice boats, and ice chairs, there's no limit to the excitement on this lake in the winter. If you decide to visit, the shorter days are no worry. Night skating is available with plenty of surrounding lights for safety.
Keystone Lake, Colorado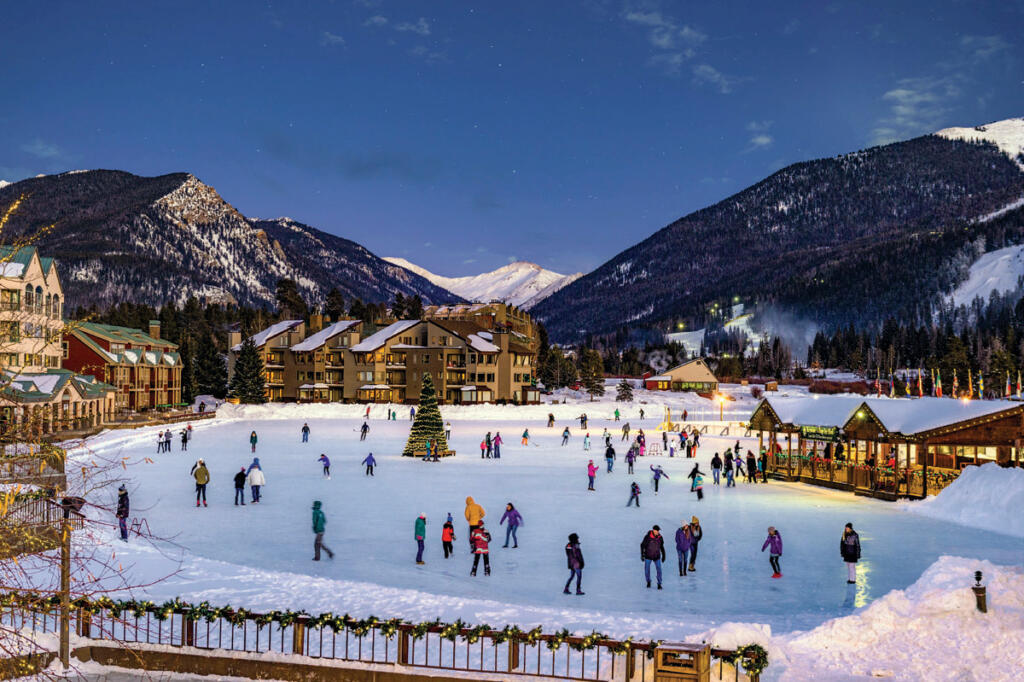 Located here in the U.S., Keystone Lake, Colorado, is the largest Zamboni polished outdoor rink in North America. And even better, it's located on a natural lake. Suppose you visit without bringing your own ice-skating equipment, no worries. At this impressive, beautiful lake, you can rent skates for the day. If you're into hockey, you can also rent pucks and hockey sticks for a game with friends. After a full day of enjoying the ice, you can check out the nearby Adventure Center for a cup of hot chocolate.
Which of these worldwide ice-skating lakes do you want to visit most?