Although temperatures in the Northeast may be above 70 degrees and it's still appropriate to walk outside in shorts, don't be fooled — Fall is certainly around the corner. Along with this seasonal shift, our beach vacations are becoming a thing of the past for 2019, but that doesn't mean that our lake living has to end. When planning a weekend to the lake this Fall, one of the most popular activities is taking a road trip to check out the changing leaves. This October is the prime time to scout out the best Fall foliage in the Northeast. Of course, there is no better backdrop for autumn leaves than a panoramic view of a serene lake. Whether you're in Maryland, Pennsylvania, Vermont, or anywhere in between, these are some of our favorite lakes to view the best fall foliage.
Deep Creek Lake in Maryland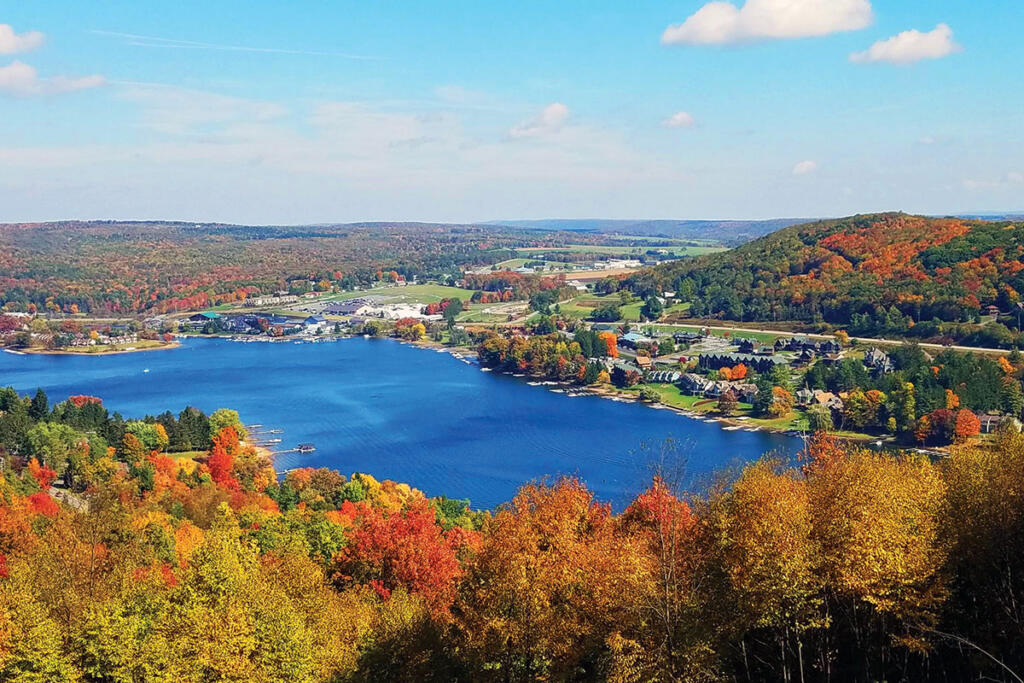 At this gorgeous lake in Maryland, you really can have it all. With its four season climate in the mid-Atlantic region, a perfect blend of serene nature views combined with commercial luxuries, you can enjoy your lake house here all year long. While you're in the area, be sure to check out Deep Creek State Park for a hiking or camping adventure. As peak season for the changing leaves approaches in late October, it's the perfect time to browse through our listings to find your home away from home.
Lake Memphremagog in Vermont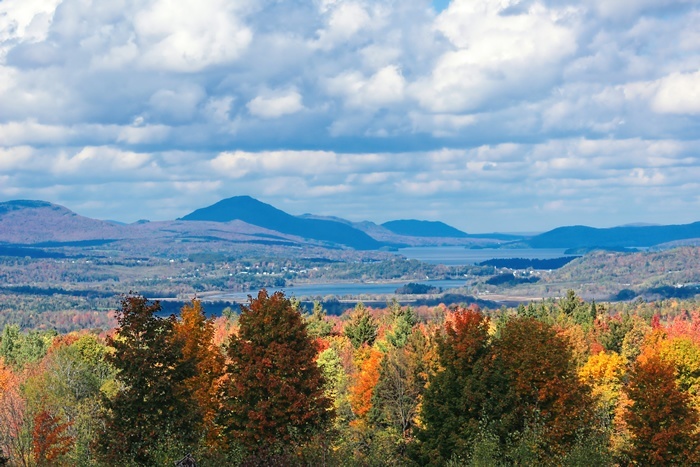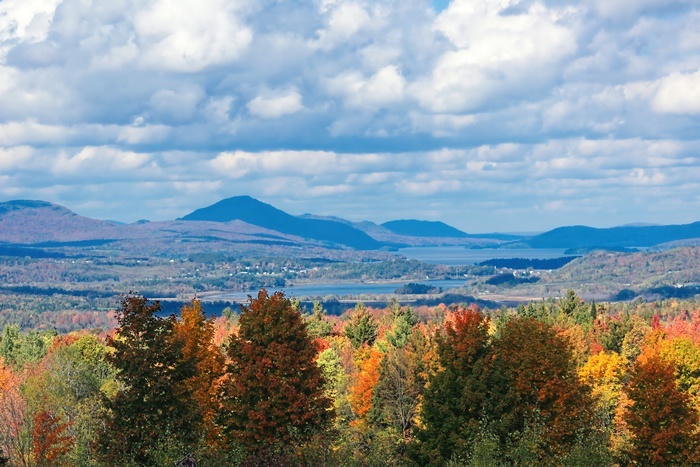 Beginning in the delightful small town of Newport, Vermont and extending all the way to Magog, Quebec, Lake Memphremagog is a 31-mile freshwater glacial lake. In addition to serving as a functional source of drinking water for thousands of people, this expansive body of water is also surrounded by breathtaking views of golden Autumn leaves. If you're looking to get to know the area and catch some trout, bass, or catfish, Gardner Memorial Park has family-friendly fishing access on the shores of Lake Memphremagog. You might even catch a glimpse of the alleged Memphremagog monster that, according to some viewers, resides in the waters. You'll find a selection of listed homes set along Lake Memphremagog here on our website.
Lake Harmony – Split Rock in Pennsylvania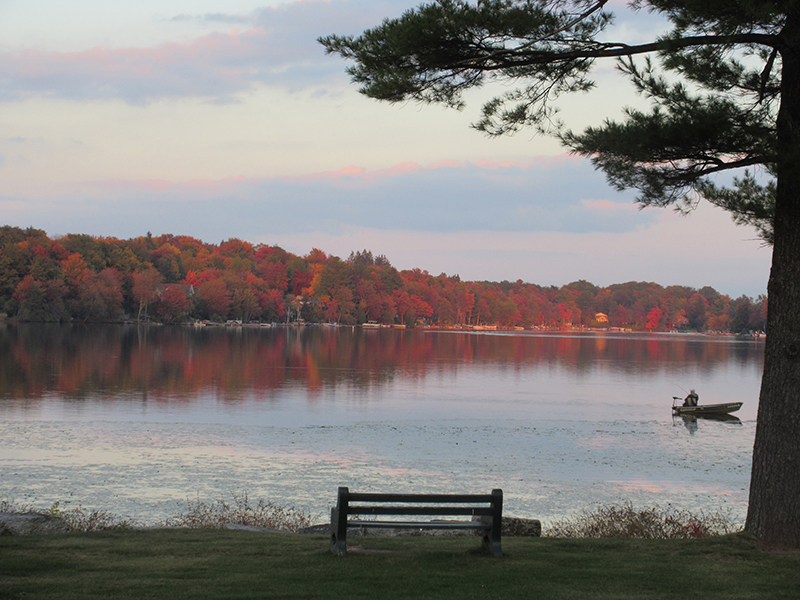 When dreaming of fall leaves, mountains, and a life on the lake, you might find the perfect spot in our listings on Lake Harmony. As a reservoir in the beautiful Pocono Mountains, there is no shortage of outdoor activities and stunning views of autumn foliage. For kid friendly activities, check out the Split Rock Water Park, and for those with an eye for adventure, there's plenty of snow sports and water sports. Whatever the activity, you're sure to be surrounded by a peaceful, lush landscape.
Finger Lakes in New York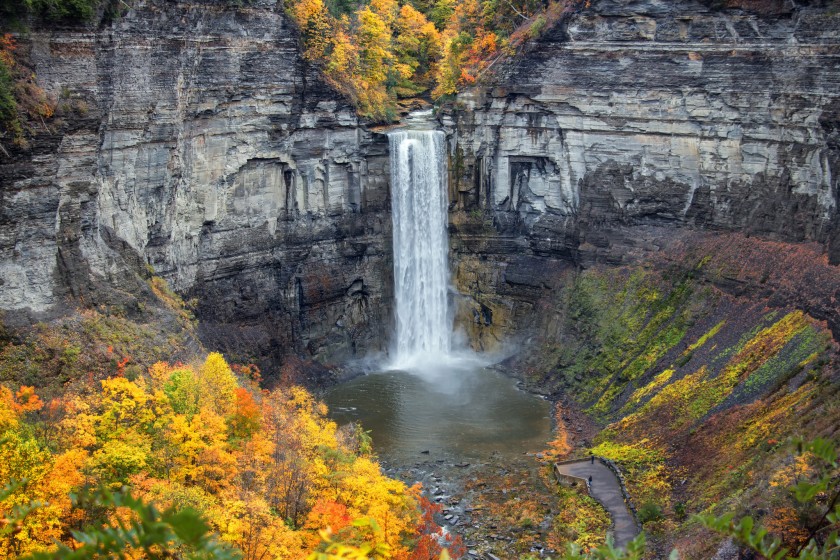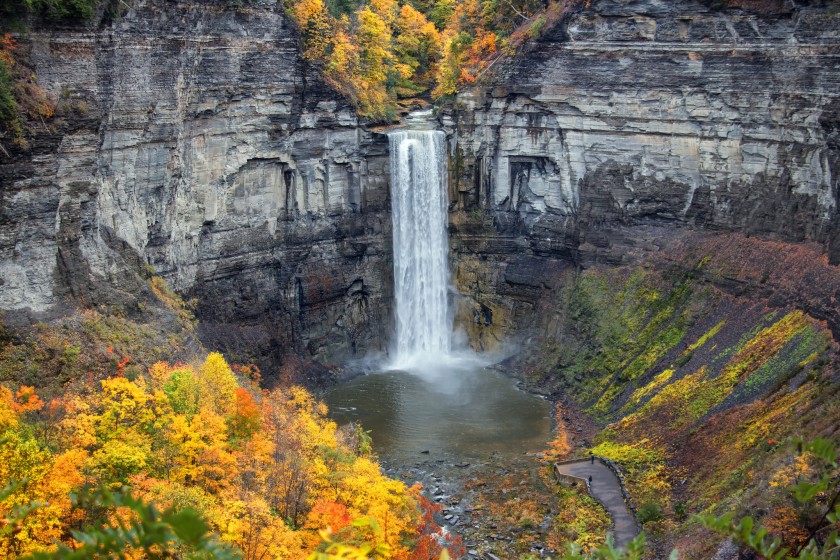 In addition to being known for amazing wine, the Finger Lakes region near Rochester, New York is also renowned for its impressive views of fall foliage. Lake living in the region is done on one of the eleven lakes that create the "fingers" in the famous name. October is a great month to visit the area for the foliage views. Although it isn't winter yet, you can also use the chairlifts at the Bristol Mountain Ski Resort to get an overhead view of every Fall color in the valley. For an aerial glimpse that's a bit more adventurous, you can also book a hot air balloon ride through the end of October. While in the area, be sure to also check out the historic sites in the region, including several museums.
Chautauqua-Allegheny in New York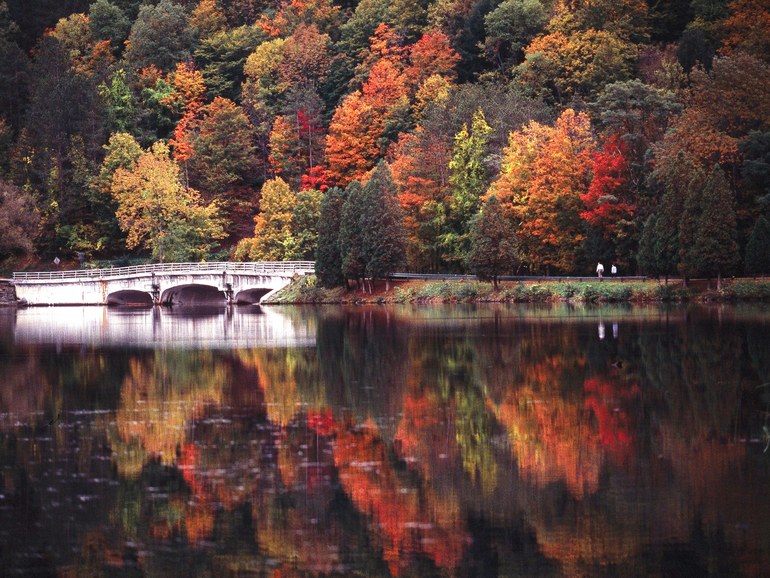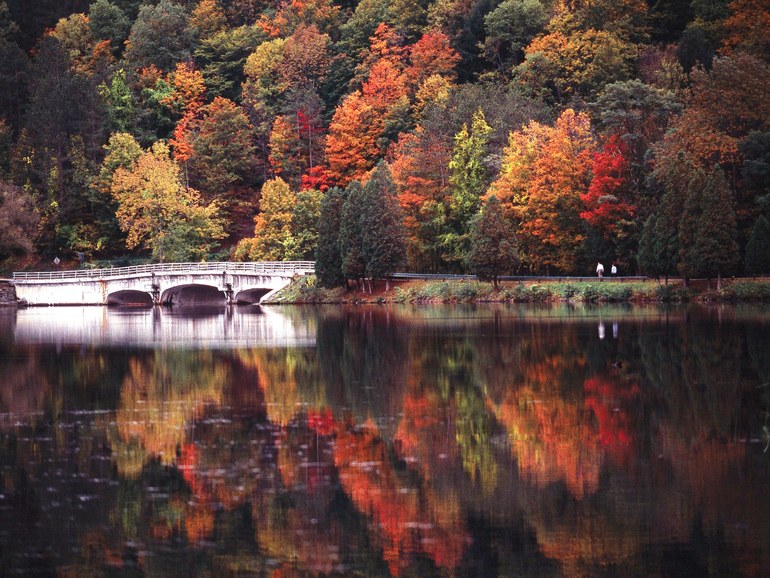 With the massive Lake Erie on the northern end, the rustic and historic Chautauqua-Allegheny area in New York also includes Bear Lake, Cassadaga Lake, Chautauqua Lake, and Findley Lake that you can check out this Fall. Whether you want to go fishing, boating, or spot wildlife, there's an outdoor activity for everyone in this beautiful region. Chautauqua-Allegheny also boasts a few unique attractions such as Allegany State Park and Griffis Sculpture Park. Regardless of your chosen pastime, you're sure to get amazing views of golden brown, red, and yellow autumn leaves – especially in peak season around mid-October.
As October approaches, it's time to trade swimwear for Fall sweaters, hop in the car, and check out these colorful, impressive views of Northeastern foliage this season. You may just find your dream lake home in the process. Enjoy the great outdoors!