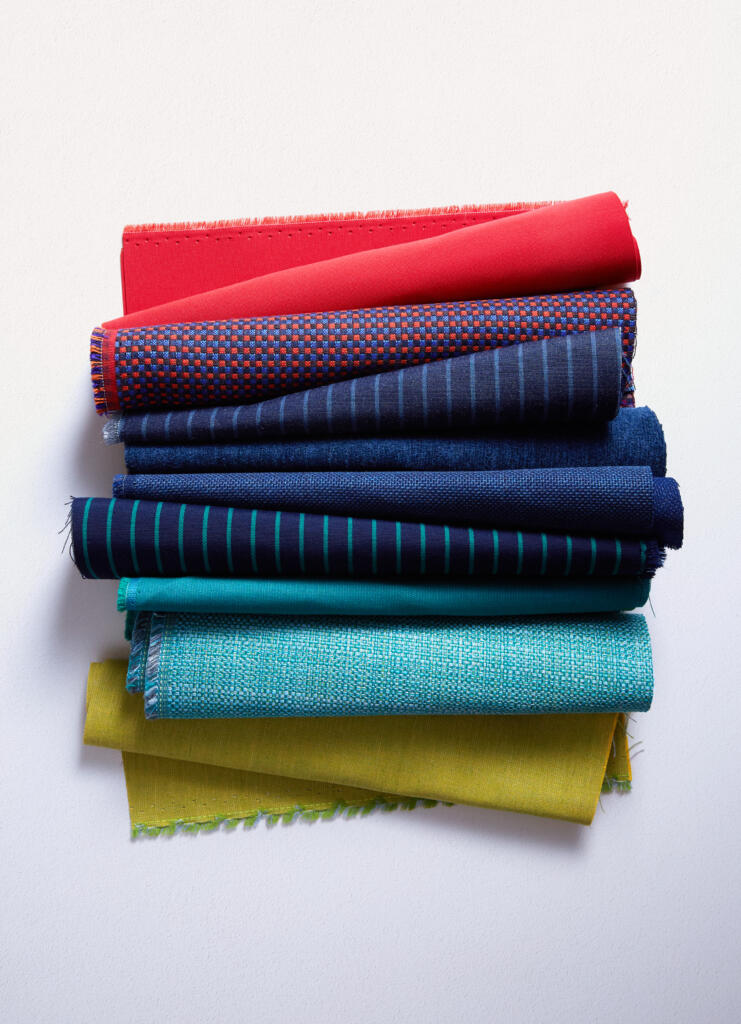 While spending more time inside during the quarantine, perhaps you've considered redecorating a room in your lake house. After all, if you're going to be home all day, you might as well enjoy your surroundings. A vital element of any room's decor is fabric choice. From upholstery to pillowcases, a well-selected fabric has the power to tie a room's aesthetic together. As we reach the halfway point of 2020, we're taking a look at the top fabric trends of the new decade. To get more insight, we spoke with some of the best in the business, Sunbrella, and Perennials. Fortunately for us, this year's fabric trends merge seamlessly with the appreciation for nature that lake lovers share.
Textured Looks
Consistent with the styles described in our previous post on 2020 outdoor furniture trends, textured looks are fashionable for fabrics this year. Materials with intriguing, tactile patterns evoke a sense of comfort as well as style. Jordan Murphy, public relations manager at Perennials, explains, "Textured fabrics such as outdoor cushions bring a few indoor comforts out. No longer are outdoor fabrics relegated to only canvas and linens." Perennials' newest collection, In the Mix, features elements of this texture play. Inspired by the Japanese wabi-sabi style of finding beauty in imperfections, it highlights detailed patterns and a sense of movement.
Nature-Inspired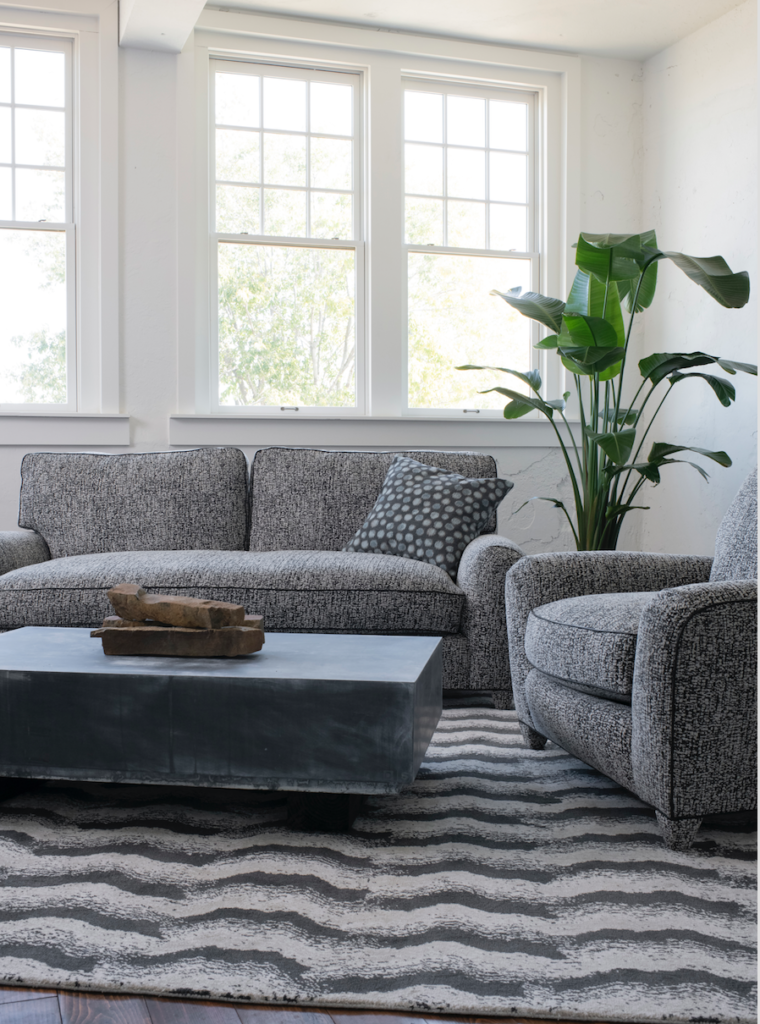 This year, designers are meeting customers' interest in natural beauty by turning to the outdoors for inspiration. Murphy mentions that Perennials' top colors are always neutrals and blues — shades that are common in nature. Sunbrella's designs feature natural colors as well. Lauren Blaskie, manager of brand research at Sunbrella, comments, "A flower garden or an evening sky offer great color combinations. Bring these contrasting hues onto a porch with a classic blue bench or boldly patterned chair."
Further, just as nature is dynamic and bold, so is Sunbrella's recent collection, Dimension. By layering vivid colors with detailed textures, the collection showcases a sense of movement. Combining colors like "sunset orange" and "dark night" reflect the same brilliant mix of hues found in nature.
Cultural Influences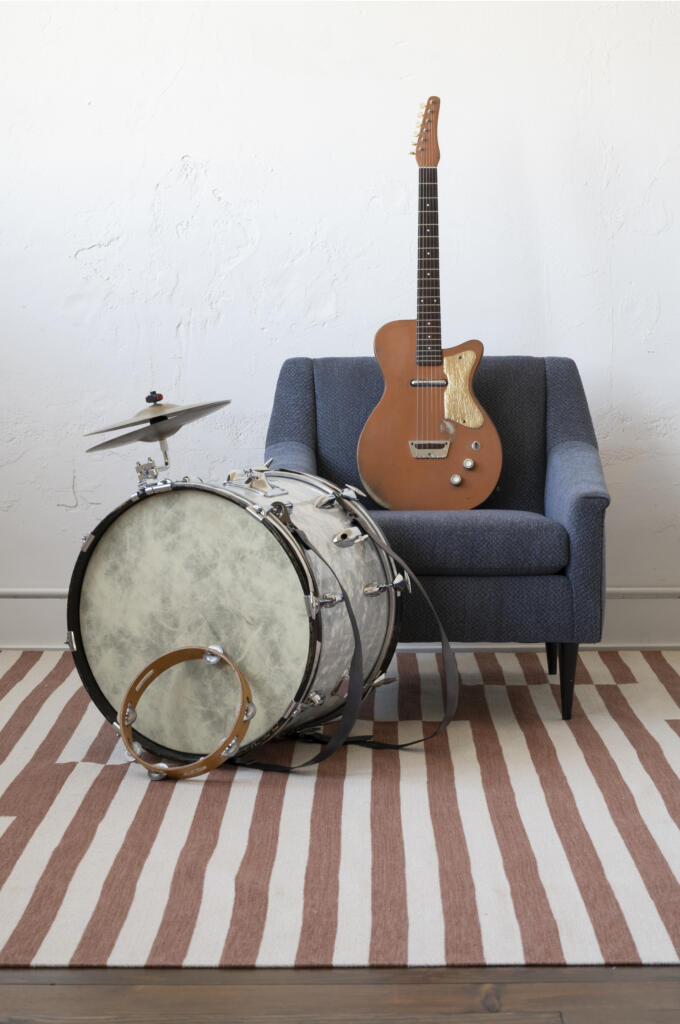 When looking at trends, it's not only important to consider "what's in" but to also examine the mindset behind the specific styles. This is why Blaskie uses cultural observations to create new patterns for Sunbrella. Some significant cultural shifts that have impacted fabric trends in 2020 are mindfulness and sustainability. These mindsets impact both the way fabrics are created as well as their designs. Lauren Blaskie mentions that Sunbrella's designs also reflect customers' values of originality and comfort. She explains, "unique, hand-spun looks and novelty yarns provide a personal, lived-in feel to our favorite outdoor spaces — from a peaceful and cozy porch swing to a bright and welcoming patio furniture set." Beyond simple color and texture trends, buyers want their decor to evoke a peaceful sense of home.
For Lake Homeowners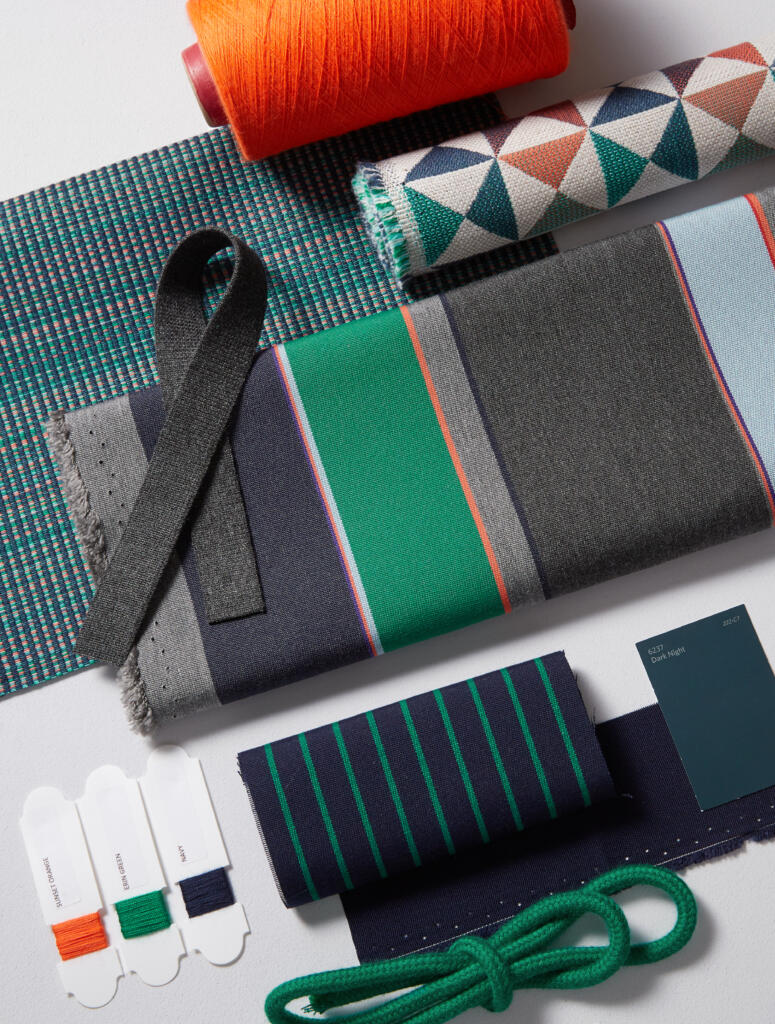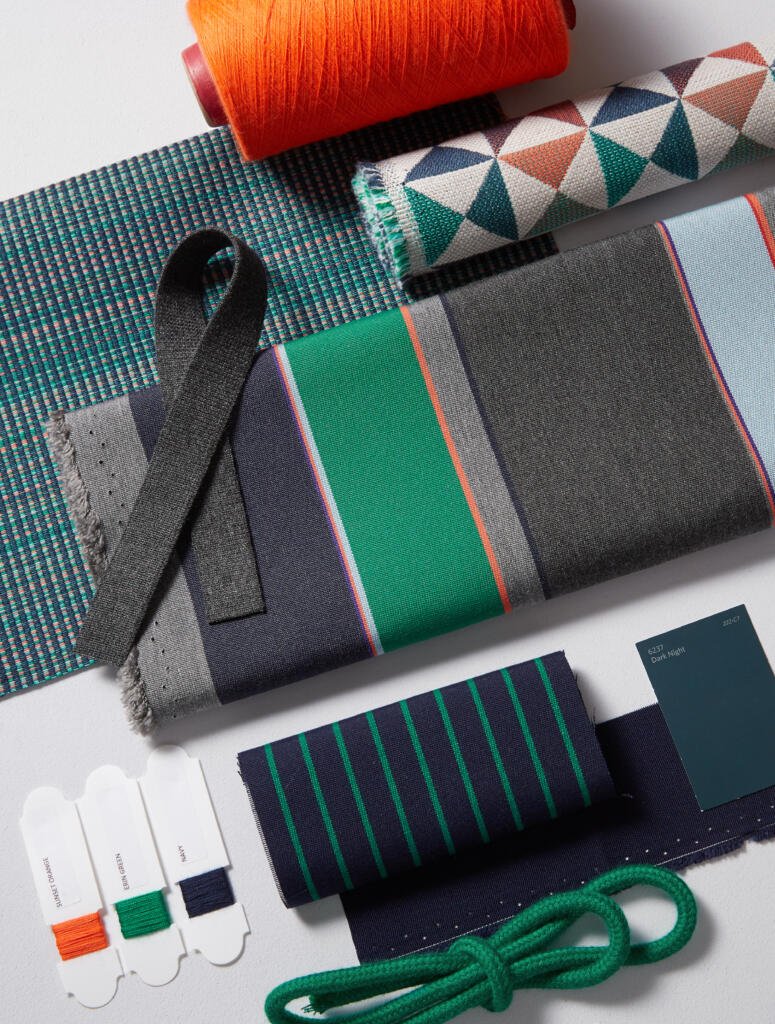 As lake lovers who enjoy relaxing outdoors, we appreciate this year's trends that celebrate the natural world. Textured looks reflect the variety of textures found in surrounding flora and fauna, and natural colors blend seamlessly with the lakeside atmosphere. Finally, the behind-the-scenes emphasis on mindfulness, sustainability, and comfort is already present in the lake living mentality. We hope you embrace these fabric trends and create indoor and outdoor designs that suit you this year!