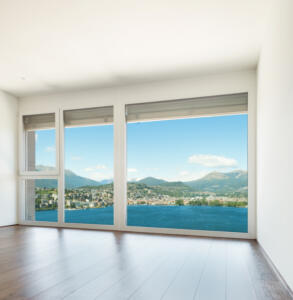 If you decide to sell your home, then there are a number of things that you need to do before listing it.
You need to make your home as attractive as possible to potential buyers, and part of that is making sure that there's nothing about your home that will turn off potential buyers.
The following are ten of the top turn-offs for home buyers that you should be sure to avoid when putting your home up for sale:
Unpleasant odors – A house filled with unpleasant odors will turn the buyer off immediately. This can be anything from the smell of cigarette smoke to the smell of your pets. If there are unpleasant smells present in your home, you need to get rid of them before you begin showing your home. Open up the windows to get some air-flow and have a professional cleaner come to your house to help get rid of the smell. An unpleasant smell will rush the buyer – his or her mind will be fixed on leaving as soon as possible instead of looking at the rest of your house.
A converted garage – If you've converted your garage to a home office, an extra bedroom, a personal gym or anything else, then convert it back to a garage before you begin showing your house. There's a good chance most buyers will want the garage to be a garage, especially if street parking is at a premium.
Pools – Don't be mistaken into thinking that your outdoor pool is a feature that will attract buyers. Most buyers will consider a pool to be a major eyesore, especially above-ground pools, which tend to leave dead spots in the grass. Even an in-ground pool is a huge turn-off due to the high maintenance required to care for a pool. Not to mention the liability involved with owning a pool – having a pool can even increase the homeowner's insurance premiums that the next homeowner will have to pay.
Outrageous color design – You may have a unique taste in interior design, which you may have celebrated by choosing some bold colors or patterns for your home, but that doesn't mean that everyone else will share your tastes. Re-paint those lime green walls using a neutral color scheme instead.
Wallpaper – Wallpaper almost always looks tacky, especially if it's been up there for the better part of the decade or if you have specially designed "fun" wallpaper in your child's bedroom. Not only is wallpaper extremely personalized, it's also quite hard to remove, adding to the "things to do" list that a homebuyer will have if he or she decides to purchase your home.
Personal décor – You may think that the family portraits in the living room or the kids' drawings tacked up on the fridge help to add a homely and inviting feeling to the atmosphere of your house, but all they're doing is making buyers feel like they are walking in someone else's home. You need to decorate the home so that buyers can pretend like it's theirs, thereby giving them a better sense of what it would be like to live there. Having pictures of someone else's kids all over the place won't help to achieve this.
Meddlesome sellers – There's nothing more annoying than having a seller lurking around during a showing.  Many sellers that do this will try to walk around the house with potential buyers in order to provide their thoughts and feelings about the house. Most buyers want to be able to privately tour the home without the added pressure of the seller – and having the seller around makes it difficult for potential buyers to talk amongst themselves. Let the realtor do his or her job and stay away from your home showings.
Dirty homes – Nobody wants to walk into a home that has clutter everywhere – or even worse, that's dirty. Make your home presentable by getting rid of clutter and doing a whole-house cleaning. Place special emphasis on the bathrooms and the kitchen. Hire a cleaning service if you have to.
Misrepresented homes – Nothing angers buyers more than showing up to a home that was misrepresented in your ads, whether because the house is located in the middle of a trailer park or because that third bedroom is a glorified closet space. You're not doing yourself any favors by tricking buyers to try and get them to come to your showings.
Pets – If you're planning a showing, remove your pets from your home. Buyers don't want to have to deal with dogs or cats chasing them around – and some buyers could potentially be afraid of animals or have allergies.
These are ten things that turn off homebuyers, so be sure to avoid them!