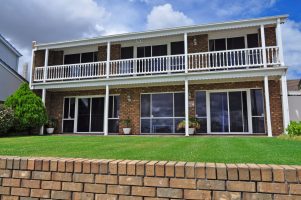 Condos used to be thought of as only for those who are single or couples that do not have children.
However, today everyone from singles to families of five love the convenience of condos, especially lake condos!
This choice of living can be very good for the right type of buyer. Here is a list of reasons why lake condos can be convenient and fun.
Lake Condo Community
When it comes to living in a condo, there are different perks for different people.
For example, if you are a busy mother, then you may want to see of there is an on-site or community daycare for your children to attend.
Additionally, if you like to work out, then you will be happy to know that most condos have gyms.
Other condos that also offer services like house keeping and cleaning your clothes.
Social Hubs
Social hubs are another great benefit of living in a lake condo.
Condo communities offer a various organizations such as golf and exercising clubs, where patrons can meet new friends and connections.
Different Costs
In all actuality, condos cost less than a typical home, at least up front.
One of the reasons for this is when you buy a house, you are also purchasing your own parcel of land upon which the house sits.
But with a condo, you will often have ongoing homeowner's association fees. Unlike a mortgage, these fees cannot be paid off, and are used for general maintenance of the building, facilities and other things.
The plus side to this is you do not have to worry about taking care of things like yard work or landscaping; these things are generally covered by the HOA fee.
Excellent Lake Views
If you are fortunate enough to have a condo on a higher floor, then you will have an astounding view that lasts year-round. Even in the winter months it is a gorgeous scene.
High Security
There are many condos that offer locked entries or are in a gated community. These facilities normally have a doorman and security personnel to keep you and your family safe, as well.
This even offers security features like cameras and more. You also live closer to people. In case of an emergency, then you can rest assured that you are not alone.
You will need to do some research on the condo you are thinking about purchasing. Some condos have different amenities and offer different atmospheres.
Make sure that you visit the building and look at the services that they offer.