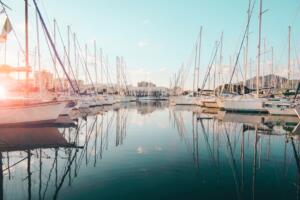 When you are looking for the ideal boat, there are lots of things to consider before you make the purchase.
A boat is a significant investment. You don't want to squander your money on a boat that is not right or suitable for you. Buying a boat is not complicated either, but you do need to do your research and prepare before making your purchase.
So to help you, here are some things to consider as first time boat buyers:
The Type of Boat
The first thing you have to take care of is the actual type of boat that you will be using. This concerns the type of activities that you will be doing in your boat as well.
Will you be, for instance, sailing, fishing, skiing, or wakeboarding in your boat? Depending on how you answered, you may be looking for a sail boat, bass boat, pontoon, or something that meets in the middle.
The Brand of the Boat
There are thousands of manufacturers and models of boats in the market. Finding a suitable and reliable brand can be confusing for many people who are not affiliated with the market. Research about brands of boats is very important. This it will allow you to purchase a boat that is perfect for you.
Look at brochures and compare the prices of the boats online and read reviews about a particular brand or model of boat that you are considering before you seal the deal.
A Used or A Brand New Boat?
You will need to answer this question in order to purchase the right boat. This is generally associated with how much cash you are willing to spend on your boat.
A new boat will obviously cost you more money, but should not require as many repairs or maintenance costs. Used boats can be found at bargain prices and in good condition, but will usually require much more intensive shopping and research to ensure a good deal.
A Private Seller or A Dealer?
You will also have to consider this factor when you are purchasing a boat. Most people expect to pay less when dealing with a private seller. Dealers will add their own costs on top of the original price of the boat.
However, dealers are less likely to sell you a lemon without any issues, while securing a boat privately may end up with you having a boat that needs frequent repairs. Purchasing a boat from a dealer will also allow you to acquire a warranty for the boat. This option will not be afforded to you from a private seller.
The key point to remember for boat buyers is to put in the time and do your homework before making the purchase, every step of the way. From how you plan to use the boat, to expected prices, and even boat maintenance so you can check out your craft before you buy!