In Virginia, Smith Mountain Lake is a big deal.
Nestled in a valley of the Blue Ridge Mountains, "The Jewel of the Blue Ridge" stretches across three rural counties in southwestern Virginia, including Bedford, Franklin and Pittsylvania.
With 20,800 acres and 580 miles of shoreline, the 40-mile long reservoir easily dwarfs every other lake in the state. In fact, its total market value is $470.3 million, more than twice the size of the second biggest lake, Lake Gaston.
Homes for sale on Smith Mountain Lake range from around $180,000 to more than $10 million, totaling out to $302.6 million in home market value. So, for those seeking a new home on or near the water, there are more than enough options by way of inventory.
However, when it comes to living at the lake, it's about so much more than just real estate. It's all about the lake lifestyle.
Ways to Play
Smith Mountain Lake is Virginia's most popular recreational lake.
From spring to fall, lake goers can be seen waterskiing, canoeing, boating and kayaking. But that's just a few ways to play. There's also parasailing, golfing, camping at the Smith Mountain Lake State Park, and above all else, fishing.
The Jewel of the Blue Ridge is every angler's dream.
The Bassmaster Elite Series Tournament is just one of many ESPN-featured national professional fishing tournaments.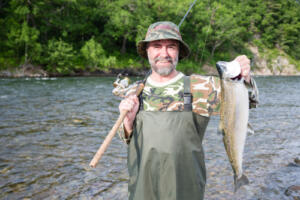 Bassmaster has even ranked Smith Mountain Lake in the USA's 25 best bass fishing lakes. The favorite sport fish among anglers include largemouth bass, catfish, yellow perch and striped bass to name a few.
Because the community surrounding the lake is so heavily populated–there are 22,000 permanent residents–there's no shortage of super fun annual events to keep residents busy.
All throughout the spring and summer, there's everything from classic boat shows and photography contests to beer festivals and triathlons.
Every September for 30 years and counting, the SML Wine Festival features 27 Virginia wineries, 85 artisans, craft and food vendors and live music. There are also chili festivals, art shows and the ever-popular Oktoberfest.
Visitors even have the chance to be airborne. Smith Mountain Lake Aviation offers scenic 40-minute flights, giving participants a bird's eye view of the sprawling lake and all the gorgeous wooded scenery surrounding it.
Around Town
You can only stay in the water for so long. After a long day of swimming and fishing, you might be in the mood to see what the neighboring towns have to offer by way of a good time.
Is a vacation really a vacation if there isn't delicious food to choose from every single day? Even permanent residents make it a point to know all the yummy hotspots around town.
Are you craving a good ole' fashioned, home-cooked meal? Or maybe you have a taste for sushi or hibachi. All around the lake there are tons of cafes, diners and grills. You should probably just try them all.
Smith Mountain Lake is filled with top notch cuisine to satiate any appetite.
It also has a refreshingly convenient location despite the fact that it's safely tucked away in the Virginia countryside.
Just between Roanoke and Lynchburg, the lake is only two hours from Raleigh, North Carolina and a four hour drive from Washington D.C. So don't worry, you won't be too far from civilization.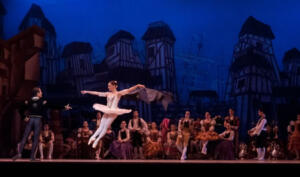 Roanoke's very own New York-inspired Broadway offers a variety of shows for theater lovers to enjoy. In fact, their arts and culture scene is teeming with excitement.
Check out some live music, gallery and museum exhibitions and all kinds of performing arts like ballet and opera.
The nightlife is alive and well too, with endless selections of breweries, comedy clubs, musical acts and even food trucks.
And this is just in Roanoke! The recreational opportunities in the other nearby cities could be another blog post entirely.
The point is, Smith Mountain Lake is more than just a body of water. It promises a good time for all. More than likely, you'll run out of vacation time before you run out of things to do.
So plan a visit today, or better yet, browse some of our Smith Mountain Lake homes for sale and build a life here. You definitely won't regret it.