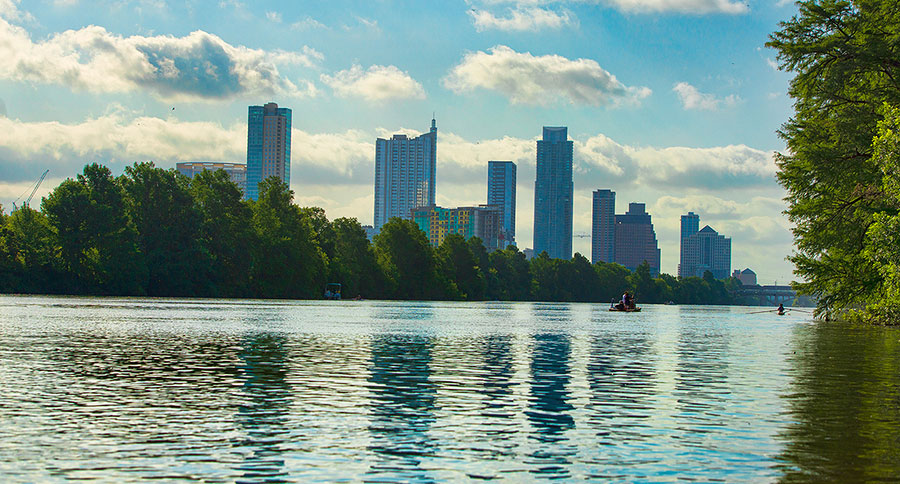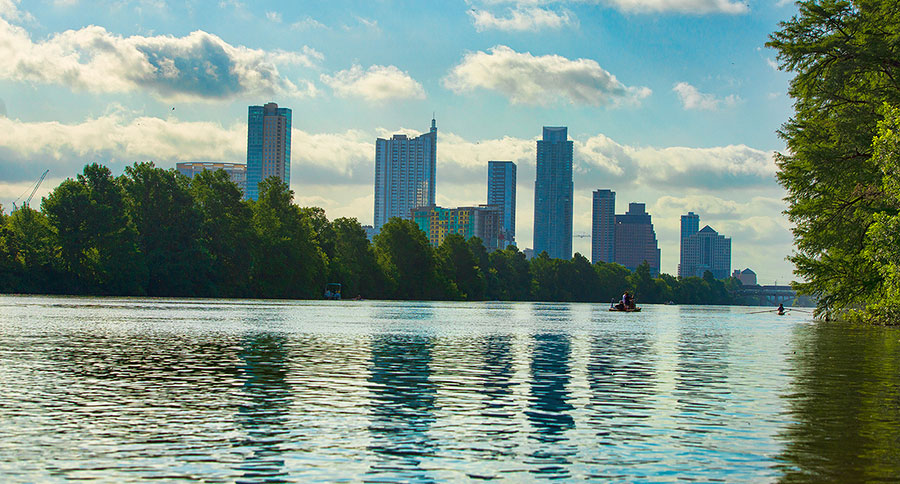 For anyone who enjoys both the fast-paced city life as well as a peaceful lake environment, choosing to buy a house in an urban lake area may provide the perfect balance you're seeking.
According to the Encyclopedia of Lakes and Reservoirs, an urban lake is defined as an inland body of water, which is larger than a pond surrounded by an urban environment. An urbanized area encompasses both the region's city and surrounding areas, such as towns and suburbs.
To qualify as an urban area, a city and its neighboring parts should have a high population density (at least 50,000 people). In addition to providing an aesthetically pleasing balance of cityscapes and landscapes, urban lakes have several practical functions. They encourage biodiversity, assist in flood control, and provide a recreational spot for the city's many residents.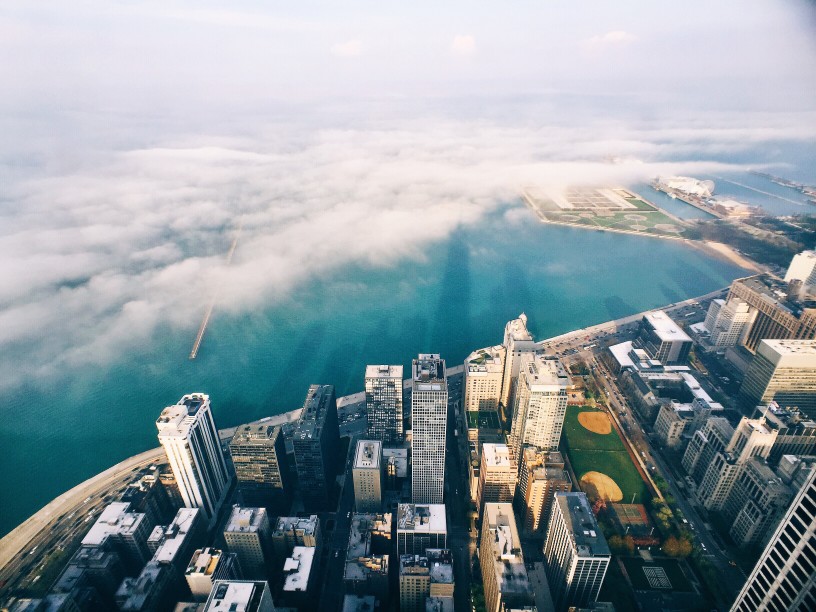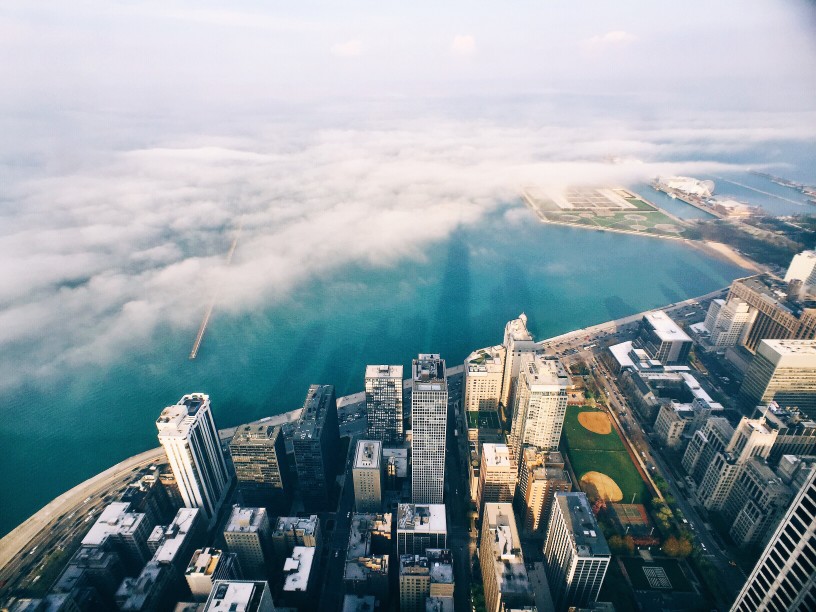 Further, there are several personal advantages to living on an urban lake. There's the apparent advantages — the opportunity to have that high-powered city job while also going boating, swimming, and fishing on the weekends.
But there's also the lesser-known benefits of living by a "blue space." For example, research suggests that living by water has a positive impact on physical and mental health. While scientists have yet to determine the reason behind this correlation, it certainly has implications for the benefits of urban lakes.
If you're already sold on the possibility of living adjacent to both natural beauty and a concrete jungle, check out these five thriving urban lake areas in the U.S.
Lake Pontchartrain — New Orleans, LA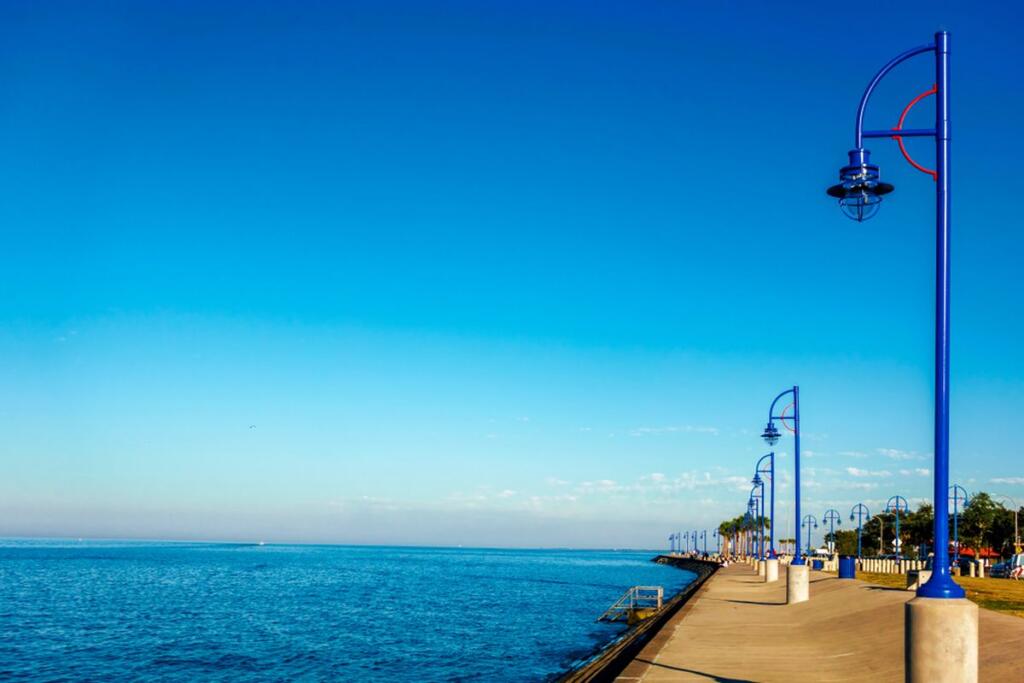 When you think of New Orleans, perhaps Mardi Gras, beignets, and a crawfish boil come to mind. If you're familiar with the area, you may also consider Lake Pontchartrain, an idyllic body of water that is home to the world's longest continuous bridge.
A particularly unique feature of this lake is its plethora of marine life. Although the lake is 630 square miles, its average depth is only 10-16 feet. Because of this, the sunlight directly hits the lake's floor, encouraging beds of grass to flourish and provide a home to water creatures. These shallow waters make Lake Pontchartrain a safe place for marine critters to raise their young, away from predators.
While you're exploring the area — perhaps via the waterfront's many bike paths — be sure to check out the New Canal Lighthouse Museum or the National World War II Museum along the shoreline.
Lake Austin — Austin, TX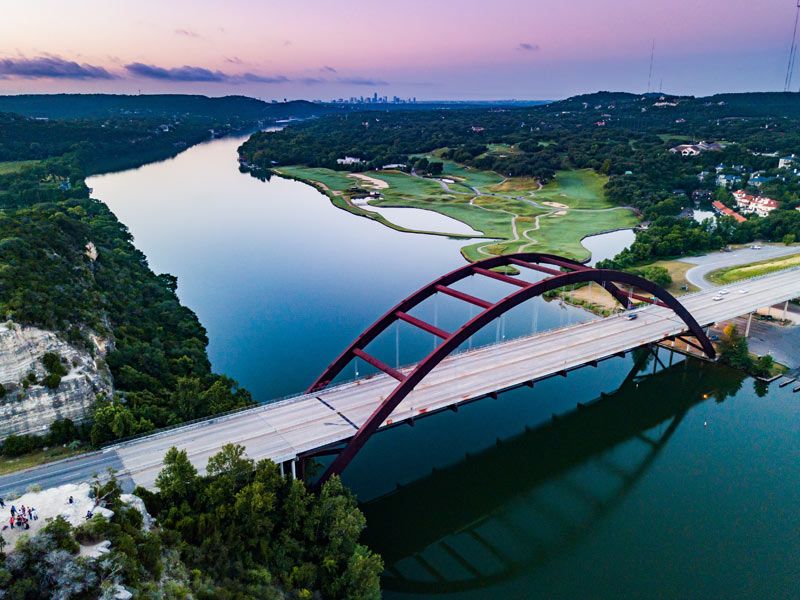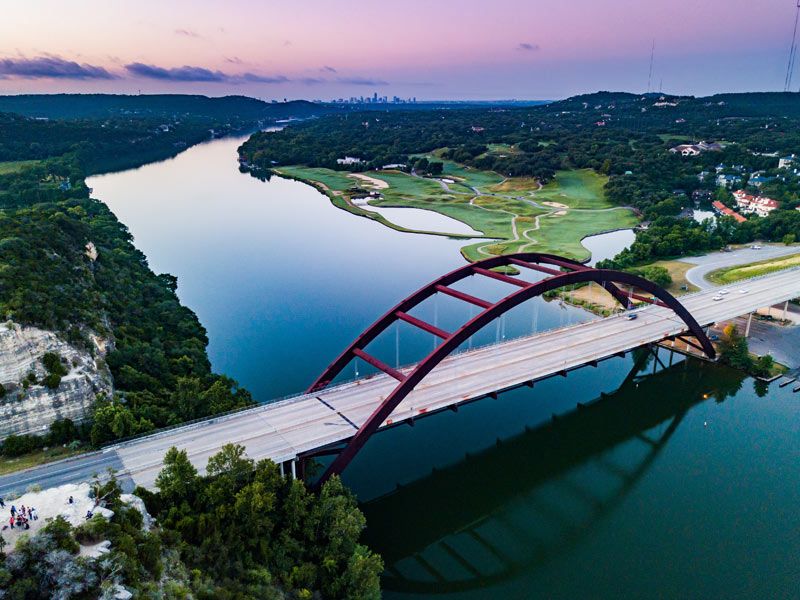 While this particular lake is named after the city it surrounds, Lake Austin is one of three urban lakes in the Austin area. The other two lakes are Lake Travis and Lady Bird Lake, named after Lyndon B. Johnson's wife, Lady Bird Johnson, who worked as First Lady to beautify highways across the country.
Lake Austin provides excellent fishing opportunities and is known as a premier spot to catch largemouth bass. Although the lake's 24-mile shoreline is mostly privately owned and lined with mansions, there are several access points via public boat ramps. While you're there, you're sure to find fun bars and restaurants nearby.
Lake Michigan — Various Cities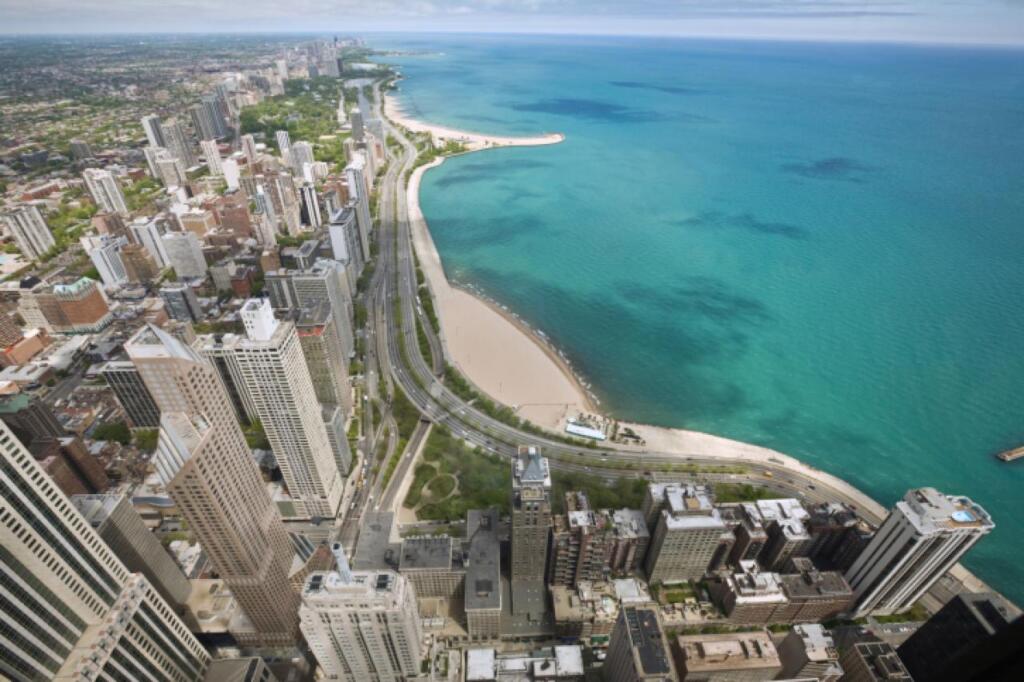 As the state's third-largest lake, Lake Michigan stretches 1640 miles, which includes the entire west coast of the state's Lower Peninsula. It's also the only one out of the five Great Lakes that is entirely in the U.S. You've probably heard of it, and for a good reason too. It's one of the country's most prominent lakes, and its name is derived from the indigenous tribe Ojibwa's word "Michi Gami," meaning "Large Lake."
Due to its size, this lake's borders have ports in several urban areas in different states– Chicago Illinois, Milwaukee Wisconsin, Gary Indiana, and Muskegon Michigan. So, no matter which of these urban areas you're visiting, you can enjoy spectacular views of this Great Lake.
Lake Norman — Charlotte, NC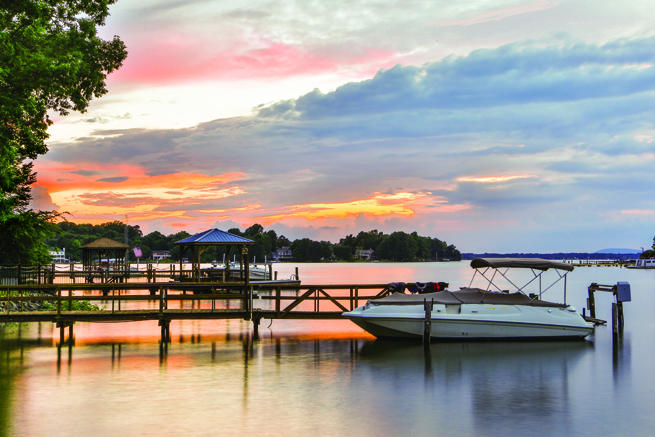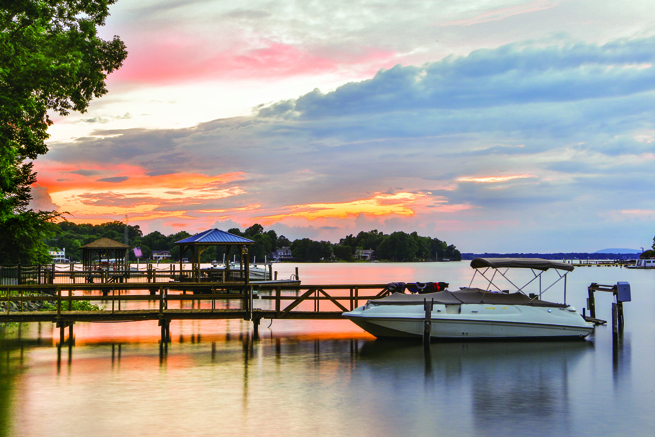 In addition to providing an exciting destination to the Greater Charlotte Area, Lake Norman serves a practical purpose as well. Created in the early 1960s as part of the Cowans Ford Dam construction, it currently provides electricity and water to the surrounding areas. It also holds the title of the largest man-made lake in the state of North Carolina.
Only about 20 miles north of the city of Charlotte, residents of this major city can easily relax and unwind at this lakeside getaway. From plenty of water sports to the nearby towns' arts and culture, this urban lake has it all.
Lake Lanier — Atlanta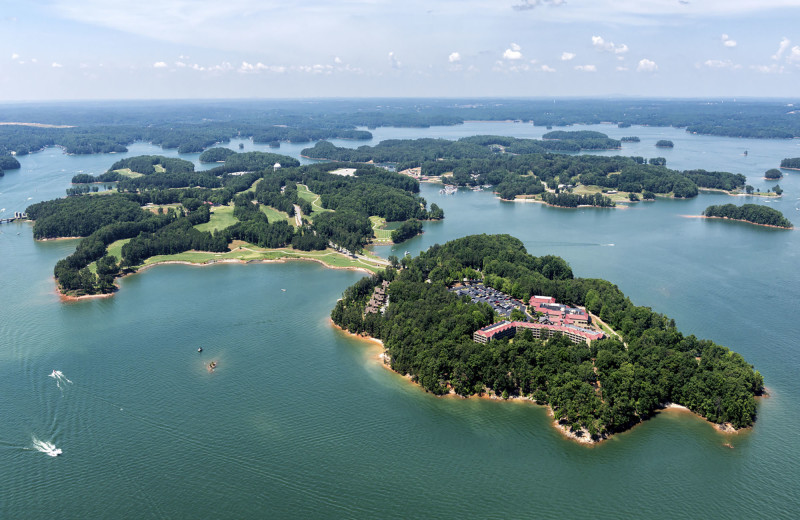 You may have heard of Alan Jackson's popular country song, "Chattahoochee." Or if you're from Georgia, you've likely spent time in and around the Chattahoochee River yourself. What you may not know is that the Buford Dam on this river created the reservoir called Lake Lanier.
Just outside the Atlanta area, this urban lake is home to several boat and kayak racing events due to its flat, straight water that's perfect terrain for this sport. It's also the site of a few chilling urban legends. From evil catfish to ghosts of women roaming the shoreline, some believe that the lake is haunted. Whether or not you agree, Lake Lanier has been a desirable destination for Atlanta residents and visitors alike.
We hope you explore one of these fantastic urban lakes for yourself sometime soon!