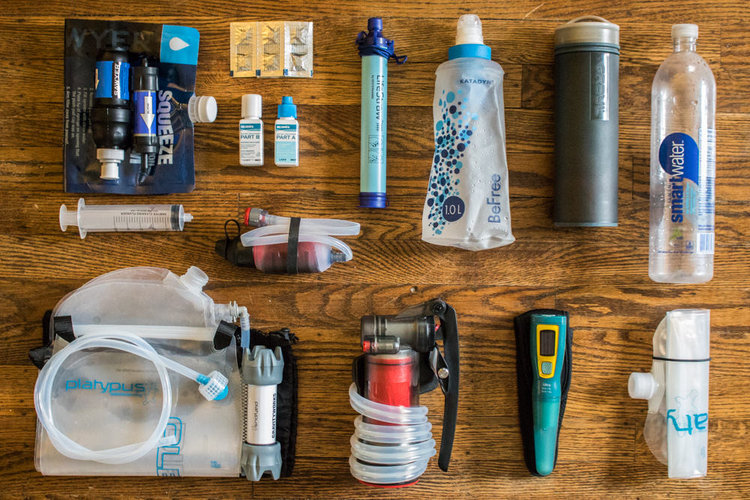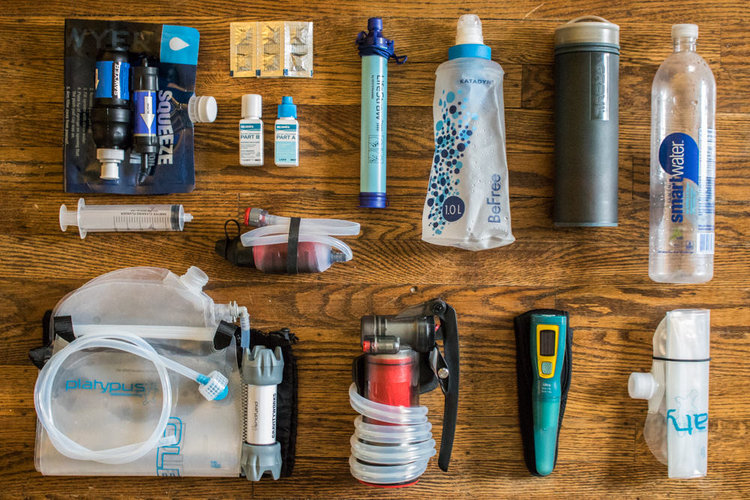 When embarking on a hiking adventure, having clean water is of the utmost importance. Between a lack of clean water on your trail and the dangers of stomach parasites, it's not worth the risk. Luckily, there are plenty of water filters on the market that will keep you both hydrated and safe this summer. Check out some of our recommendations!
Sawyer Squeeze Water Filter System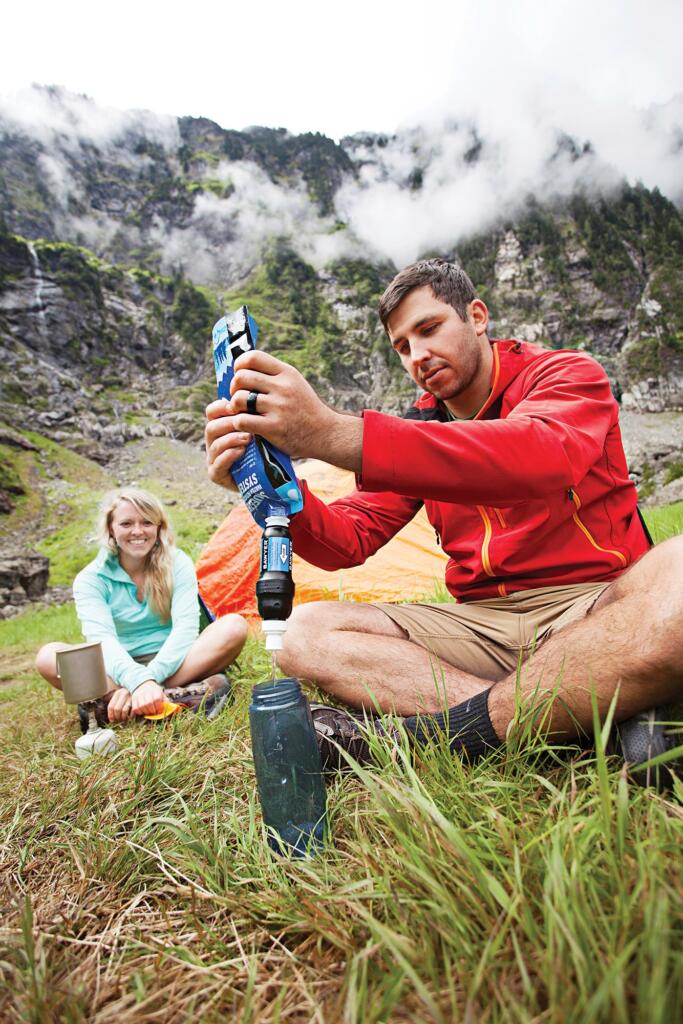 Best used on backpacking trips, the Sawyer Squeeze Water Filter system includes two 32 fl.oz pouches, a cleaning coupling, and accessories for gravity and incline use. Its filter, made of hollow-fiber membrane, removes almost 100% of all bacteria including salmonella, cholera, and e.Coli. The durable packaging allows this water bottle to be used hundreds of times, equipping you for several hiking adventures over the course of the summer. Plus, this water filter won't weigh you down. It's only 3 fl oz. without water, making it lightweight and easy to transport on the trails.
Katadyn Steripen Ultra UV Water Purifier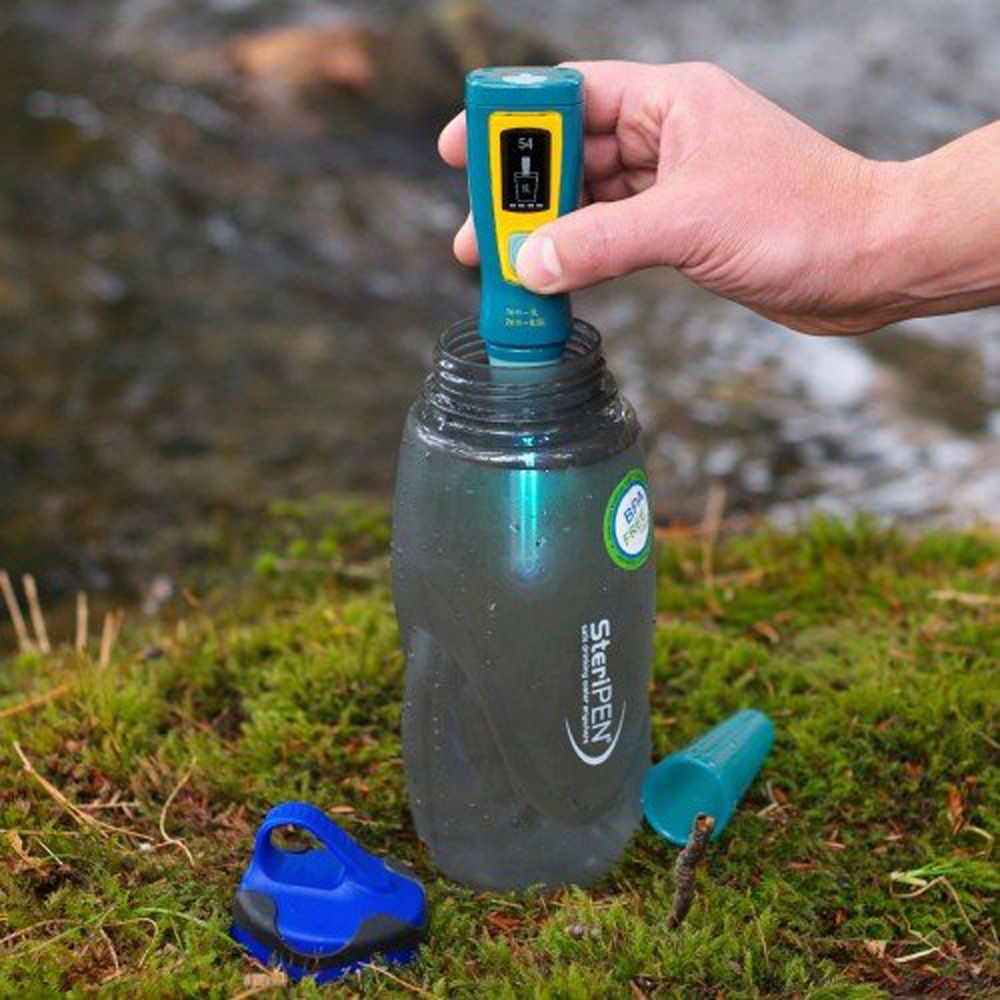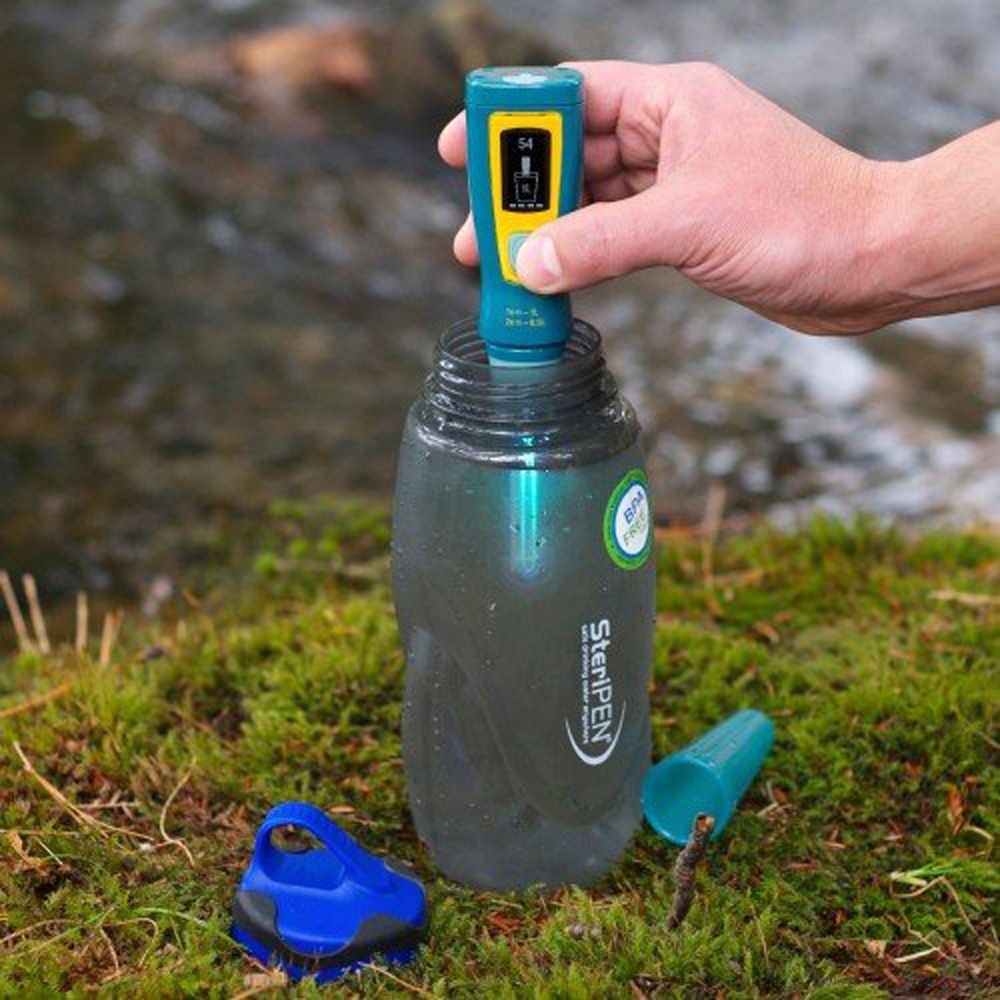 This backpacking water filter by Katadyn Steripen is small, portable, and gets the job done. This tiny device which fits into most containers can purify half a liter of cold or warm water in less than a minute. But its ability to purify bacteria that causes cholera, dysentery and typhoid is only one defining feature of this tool. Notably, it's also excellent at filtering out harmful UV rays. Finally, this device is rechargeable from any USB power source. Simply connect the water purifier to a cable, and when it's fully charged, it'll be ready to treat up to 50 liters of water.
MRS Guardian Purifier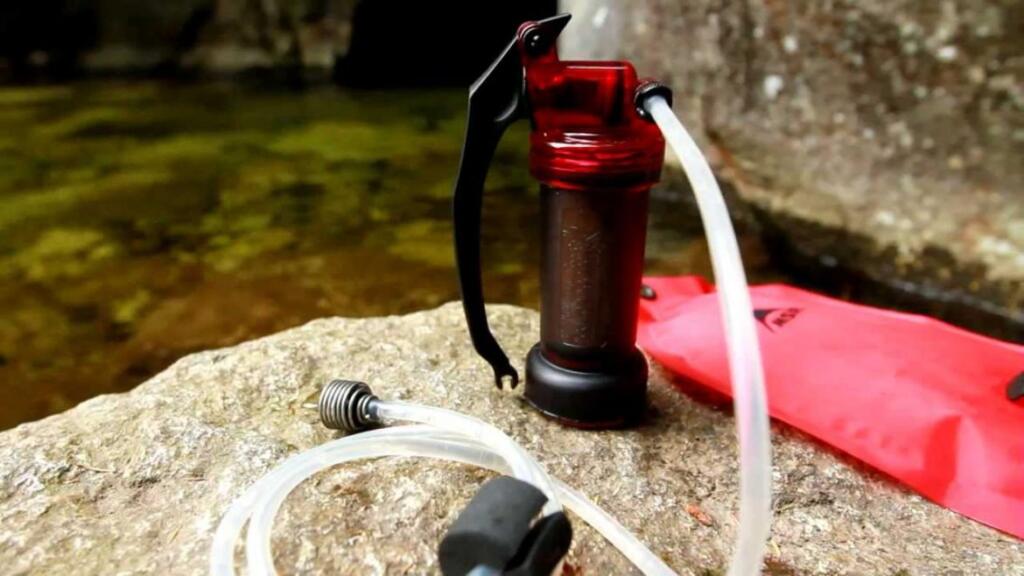 This one's for the folks who are doing some arduous hiking. If you're confronted with some murkier water sources and need a heavy-duty solution, the MRS Guardian Purifier is a perfect choice. This backpacking water filter is the winter of BackPacker Magazine 2016's editor's choice award for a reason. Its advanced medical-grade fibers block viruses and physically remove viruses, bacteria, protozoa, and particulates. This level of purification is something that most hollow-fiber filters cannot achieve. It's also perfect for cold-weather hikers, since it's engineered to withstand freezing temperatures.
GravityWorks 4.0L Filter System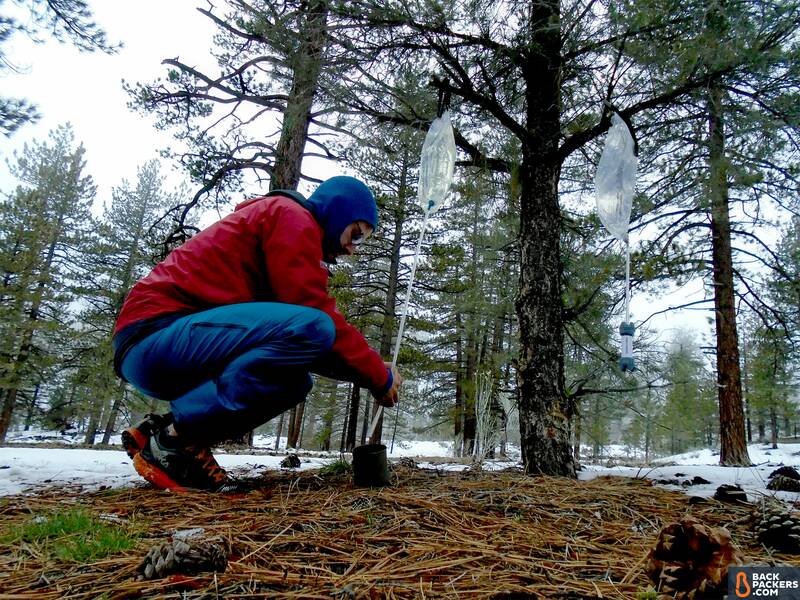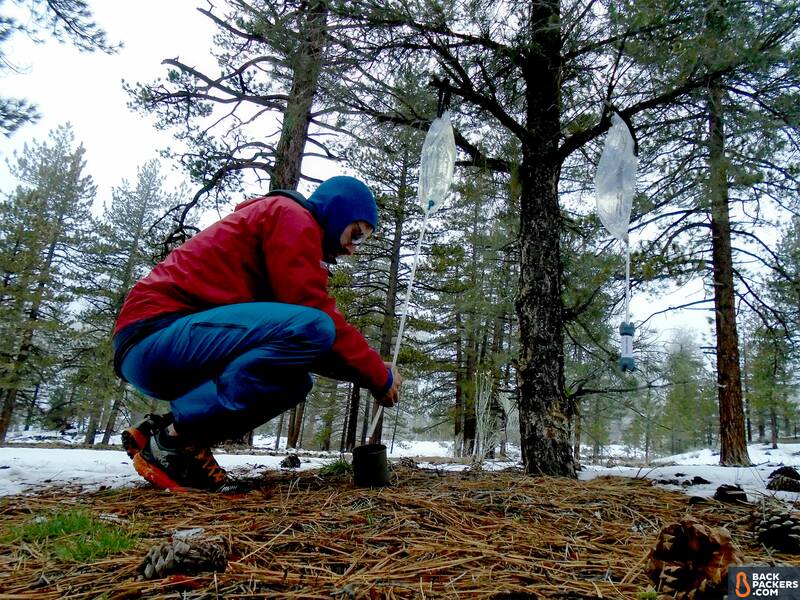 Rated as one of the best high-capacity gravity filters, this filtration system from Platypus is effective and simple. Just fill one of the bags (labeled "dirty") with water, place it above the empty bag, open the clamp, and give the rest to gravity. In just a few minutes, this system will produce about 4 liters of purified water. Using hollow fiber as its purifying mechanism, this backpacking water filter eliminates protozoa, bacteria, particulate, giardia, E. coli, salmonella, and more.
Grayl Water Purifier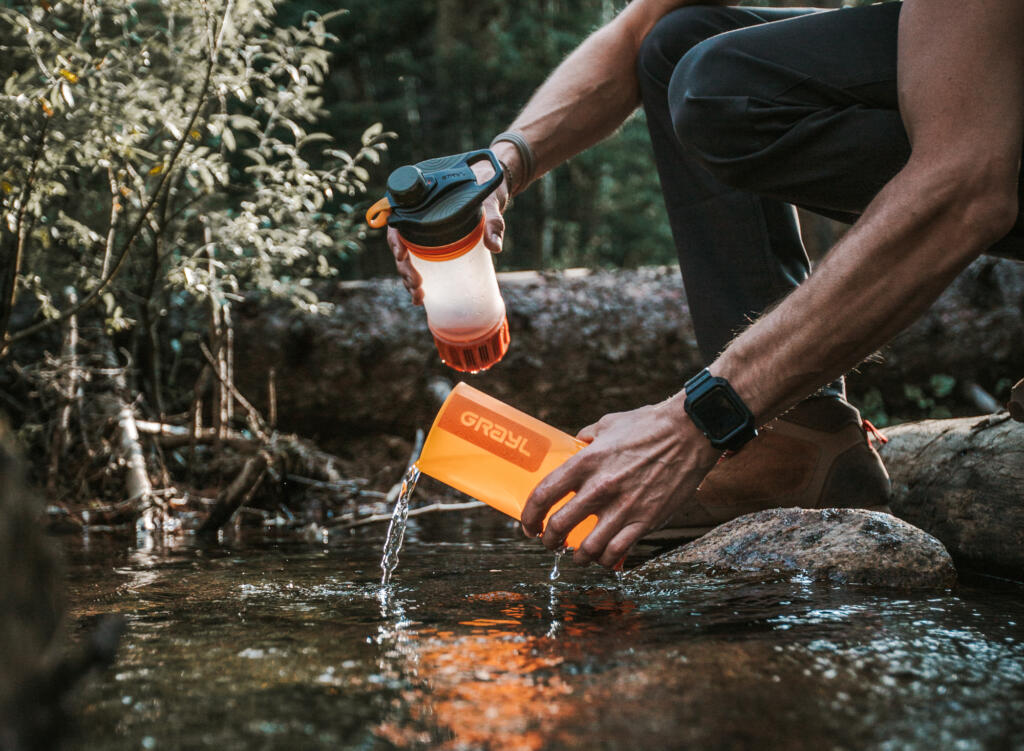 Regarded as one of the best backpacking water filters for traveling internationally, the Grayl water purifier is known for its speed and simplicity — not to mention that it gets the job done. Within only eight seconds, it can produce 24 ounces of clean drinking water. The best part is that it doesn't matter where the water source is. If it's a murky pond, an unfamiliar lake, or even an underground well, the Grayl device is designed to remove waterborne infections across the globe such as viruses, bacteria, pesticides, chemicals, and microplastics.  
From all of us at Lake Homes, we wish you the best on your hiking adventures this summer!