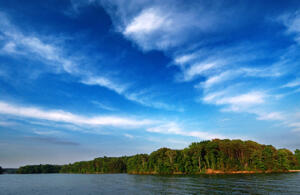 Smith Mountain Lake, known locally as "SML," is the largest lake contained entirely in the state of Virginia.
With beautiful waters and more than 500 miles of shoreline, the lake is more widely known as "The Jewel of the Blue Ridge Mountains."
Smith Mountain Lake is host to just 17,000 visitors each year, a fraction of other large Virginia lakes, but if you've visited, chances are you've been there more than once!
Here are ten signs you've spent some serious time there.
You know you've spent time at Smith Mountain Lake…
…If you've watched the sun set over the mountains from the shoreline.
Most vacationers have to choose between a view of the lake and a view of the mountains. Not here!
You can sit back at the shoreline, or on your boat, and watch the sunset's reflections on the clear waters as it dips down behind the stunning Blue Ridge Mountains.
…If you've had a cheeseburger in paradise at Portside Grill & Bar.
For a laid back meal right on the water's edge, head over to the Portside Grill & Bar.
The staff there will make any visitor feel right at home, and the hot wings are to die for. Especially on a sunny summer day, this local attraction is popular for a reason!
…If you haven't gotten lost (but wish you could) at SML State Park.
Smith Mountain Lake State Park contains more than 1,200 acres of wildlife.
More than just water activities, the park offers miles of hiking trails, primitive camping, a visitors' center and picnicking locations. Families can also enjoy a wide range of kids' activities and a children's playground.
…If you've visited the Smith Mountain Dam, and can't decide if those tubes look like caterpillars or slinkys.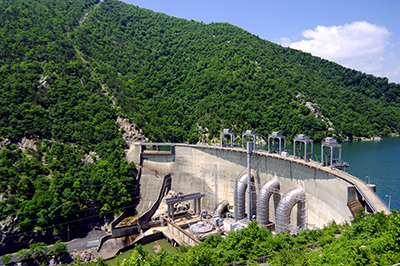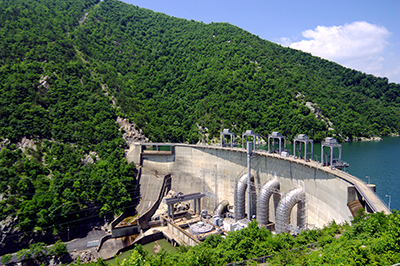 Smith Mountain Dam was completed in 1963, damming the Roanoke River to create what is now Smith Mountain Lake.
The dam itself stands 235 feet tall, 816 feet long, and 30 feet thick at the base.
Water flows down to the turbines through the dam's distinctive, 26-foot-wide tubes. The turbines have a combined capacity of 560 megawatts (that's more than 750,000 horsepower!).
Visitors can tour the dam at the Smith Mountain Visitor's Center.
…If you've dipped your toes in the cleanest body of water on the East Coast.
Smith Mountain Lake is known for its clean water, as any visitor can attest.
The three counties surrounding the lake all work to preserve the natural beauty and wildlife of Smith Mountain Lake. As a result, the lake is a pristine haven for fishing, boating, swimming and wakeboarding, with excellent visibility.
…If you've taken your boat to the car wash before putting it in the water.
Much of the lake's cleanliness is because it has remained free of most regional invasive species, such as zebra mussels.
Boaters visiting from other bodies of water are encouraged to give their boat a wash at one of the off-water car washes near the lake (but well away from the shoreline.)
This will remove any unwanted hitchhikers.
…If you've reeled in half a dozen kinds of fish in a single day.
One of Smith Mountain Lake's biggest draws lies just below the surface of the lake.
On any given day, anglers can pull in black bass, striped bass, catfish, perch, crappie, sunfish and carp. Multiple Bassmaster events have been held at Smith Mountain Lake, including the Bassmaster Elite Series' Blue Ridge Brawl, televised by ESPN.
…If "going out on a Dare" means something entirely different to you!
Built in 1989, the Virginia Dare is a 19th Century replica side wheeler paddle boat that is 63 feet long, 20 feet wide and 26.6 feet tall!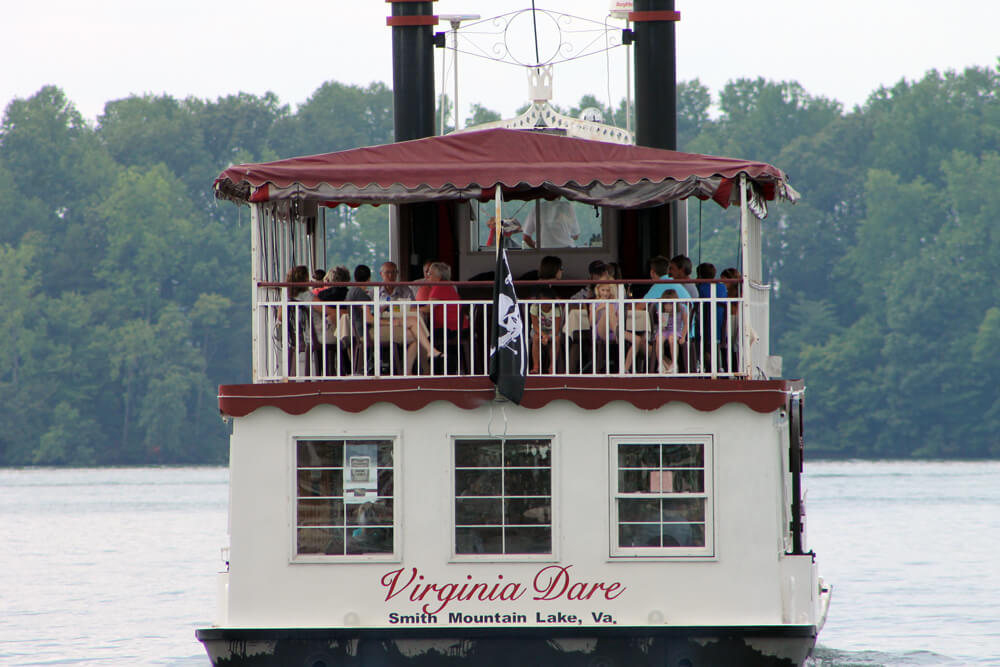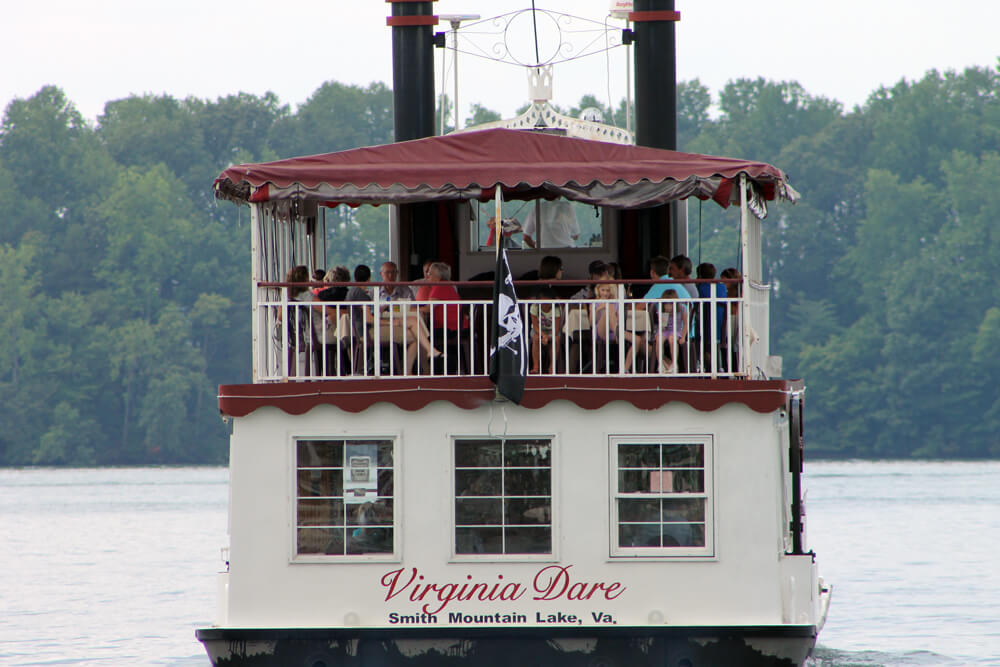 The Virginia Dare takes guests on two-hour tours across Smith Mountain Lake, complete with fine dining for lunch and dinner.
Visit www.vadarecruises.com to find out more about this unique attraction.
…If you've had to tell your kids they can't take an alpaca home.
The Smith Mountain Lake Farm is a bona fide alpaca ranch! The farm offers tours and petting zoo days, where your kids can meet real live alpacas.
These furry friends are much more friendly than llamas, and the farm has special events for kids with games, tours, a gift shop and more!
Visit their website at www.smithmountainlakefarm.com.
…If you've spent a day on the lake AND a day golfing – in the same day.
The lake has five golf courses situated around it, three of which are actually situated on the waterfront.
If you plan on spending the day golfing, be sure to plan ahead – two of the five golf courses at Smith Mountain Lake are private golf clubs.
Whatever your tastes, odds are if you've visited Smith Mountain Lake once, you'll be back again before long!
Looking to make your stay a little longer? Take a look at homes for sale on Smith Mountain Lake, or contact one of the Lake Homes Realty agents who specialize in this beautiful location.