Article co-written by LakeHomes.com intern Sam Harvey
Get your sweet summer sip on with these fun and fruity lake-inspired cocktails!
Summer Sangria with Watermelon and Pineapple
This simple, delicious summer sangria is crisp and refreshing, exactly what you need after a relaxing day of sunbathing by the lake. (Serves 4-6.)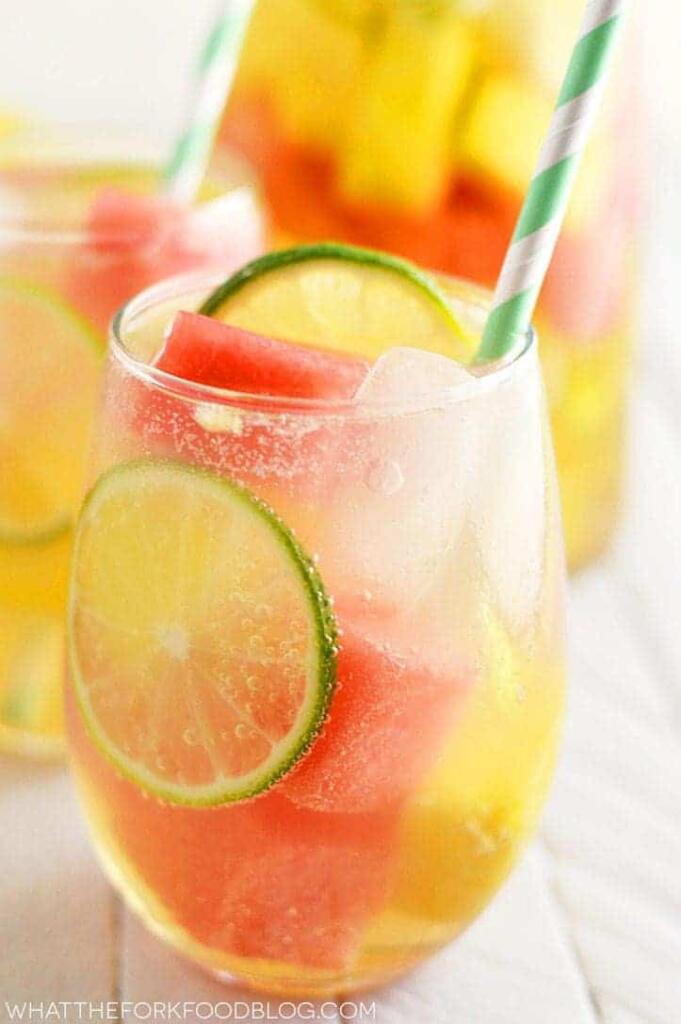 Ingredients:
1 bottle of Moscato (750 ml)
1 cup brandy
1 lime, thinly sliced
2 cups fresh watermelon cubes, chilled
2 cups fresh pineapple cubes, chilled
Lemon Lime soda, for serving
 Directions:
Prepare your sangria by first combining the wine and brandy in a large pitcher, and stir.
Next add the majority of the lime wheels, watermelon cubes, and fresh pineapple.
Place the remaining fruit pieces in the bottoms of your guests' drinking glasses, and fill with ice.
Pour your finished sangria over ice, and top with lemon-lime soda for a little extra pop.
Serve!
Courtesy of: What the Fork
Mermaid Lemonade
Mermaids may be the stuff of tall tales, but this lovely, thirst-quenching lemonade definitely measures up to the myths. (Serves 4.)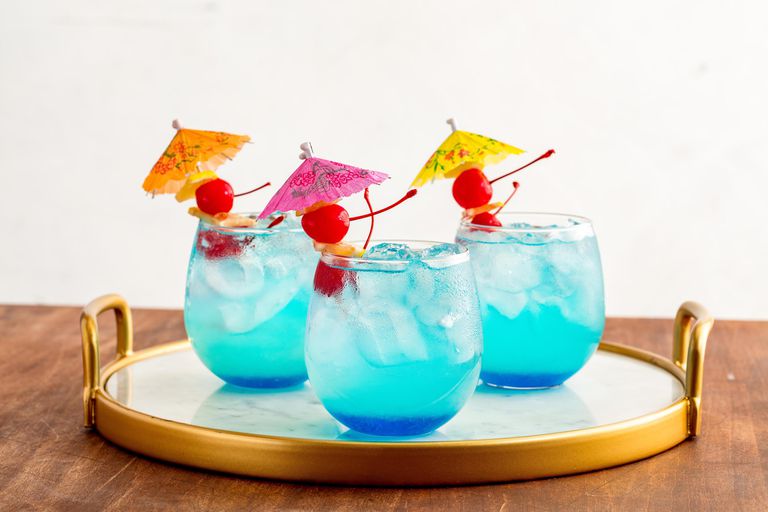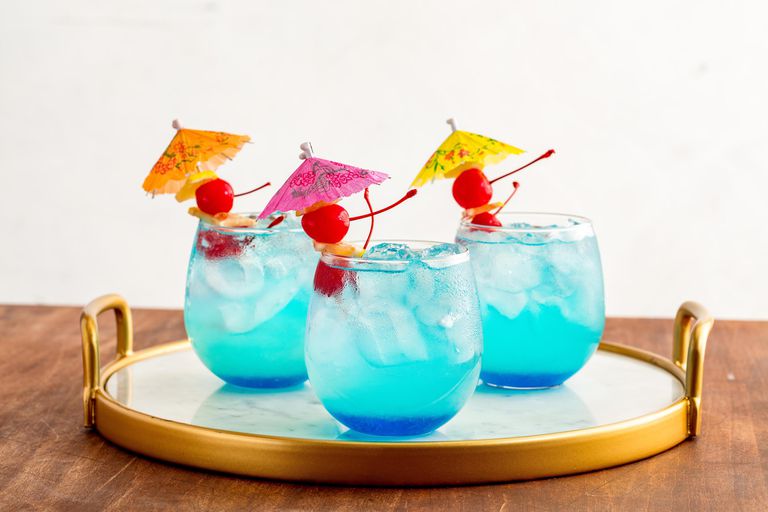 Ingredients:
1/4 cup blue curacao

1 cup white rum

Lemonade

1 lemon, thinly sliced

Maraschino cherries, for garnish
 Directions:
For a fun drink that is as visually refreshing as it is delicious, first fill each of your glasses halfway with ice, then pour in a splash of blue curacao. 
Add 1/4 cup of rum, then top with more ice. 
Add lemonade, then garnish with a lemon slice and two cherries.
Courtesy of: delish.com
Grilled Peach Whiskey Smash
A southern-inspired indulgence, this fancy treat is sure to impress your guests this lake season.
Ingredients:
1 small peach (or ½ of a large peach), pitted and quartered

1/2 lemon

2 fresh basil leaves (or 4 fresh mint leaves)

1 Tbsp honey

2 oz bourbon

3 oz club soda, chilled
Directions:
For a warm, smoky flavor, place the peach and lemon slices on the grill and cook, covered, until golden brown, turning once. 
Combine the peaches and lemons, basil (or mint) and honey in a cocktail shaker. 
Muddle — crush and stir– the fruits and herbs to release their juices and aromas. 
Pour the bourbon and mixture over ice, cover and shake for 10 to 20 seconds. 
Strain your cocktail over a fresh glass of ice, and top with club soda before serving.  
Courtesy of: Better Homes & Gardens
Meyer Lemon Shandy
Pucker up for this summer classic combination. (Serves 4.)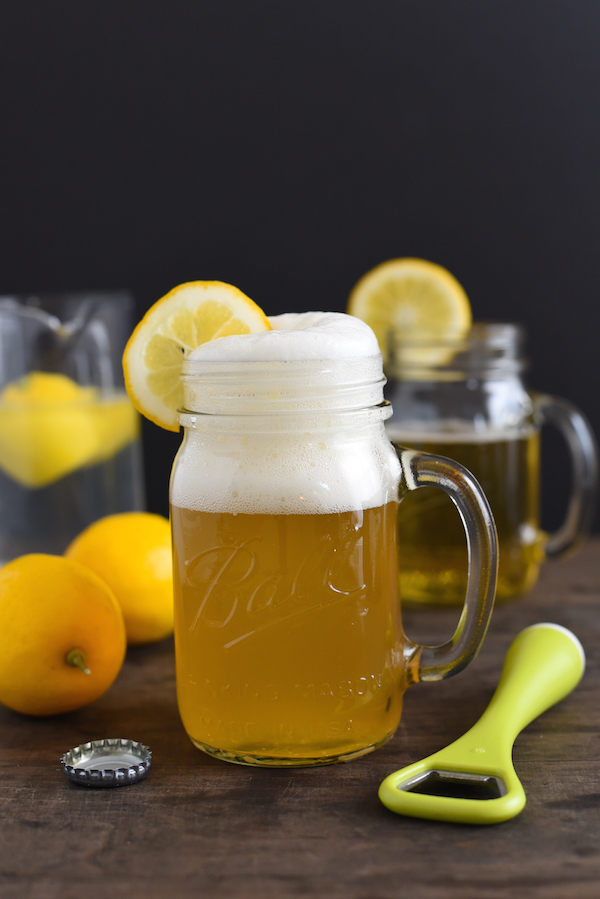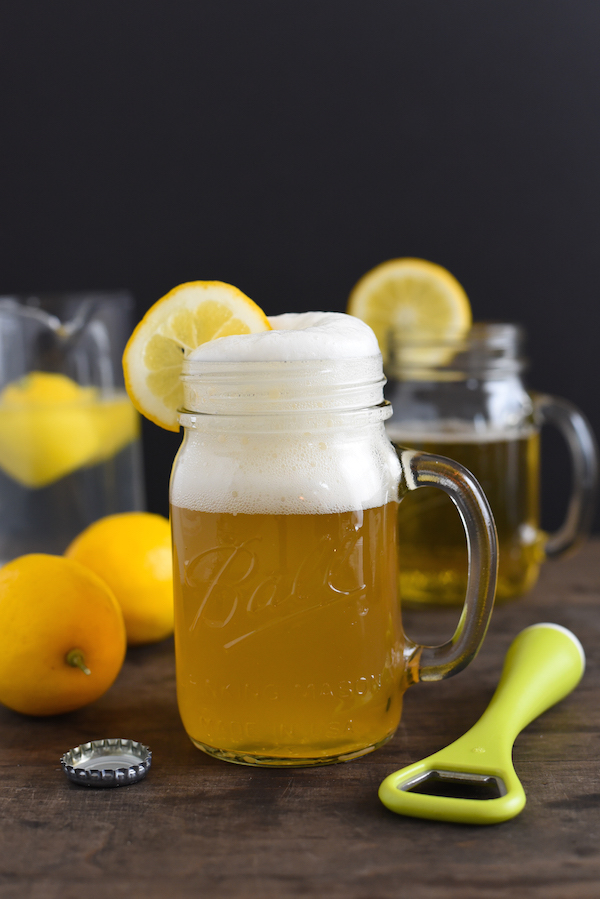 Ingredients:
1/2 cup granulated sugar

1/2 cup cold water

2 cups cold water

3 Meyer lemons, juiced

4 12-oz bottles of wheat beer
Directions:
Begin by bringing the sugar and the ½-cup of water to boil over medium-high heat, stirring occasionally until dissolved. 
Let the mixture cool, then transfer the sugar-water to a pitcher and place in the refrigerator to chill into a syrup.
Combine this chilled syrup with fresh lemon juice, and add 2 cups of water. 
Stir lemonade into one bottle of beer in a chilled pint glass. 
Courtesy of: Foxes Love Lemons
For more taste bud-approved sips and spirits, check out these "5 Delicious Cocktails to Enjoy All Summer Long."