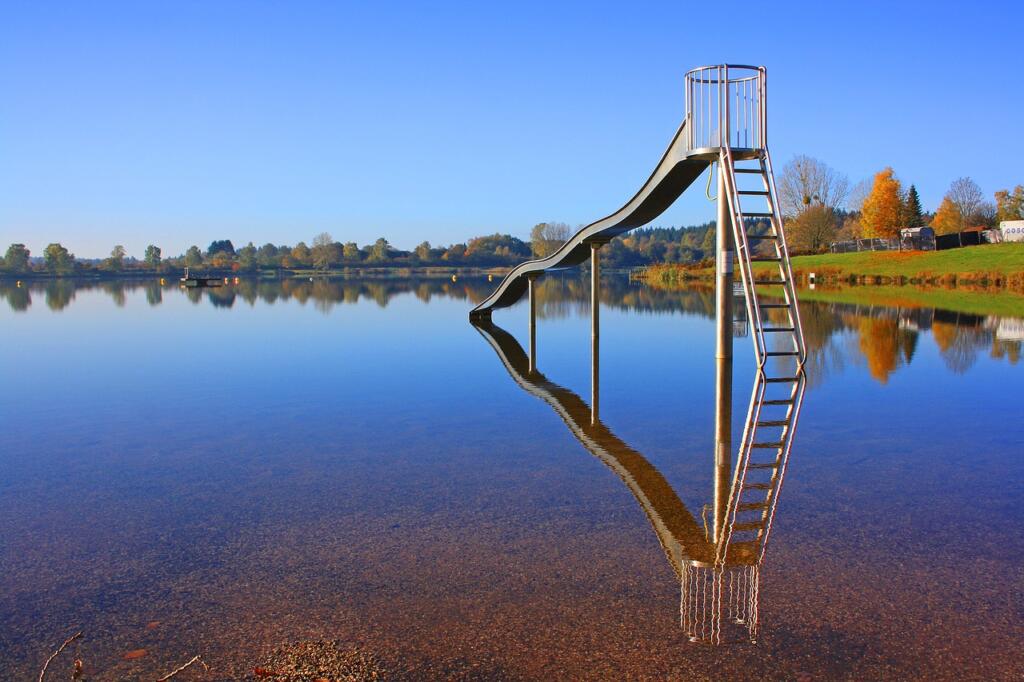 When it's summertime at the lake, there's nothing better than taking a plunge in the water. This is especially true on a hot day when cool lake water is the epitome of refreshing. To transform your lake property into a water park, installing a slide or diving board can be a great way to enhance the fun. However, for any lake homeowners, especially parents, safety is a concern. So how can you balance having fun in the sun with staying safe? At Lake Homes, we're here with some recommendations of how to choose slides and diving boards for your lake house.
The Basics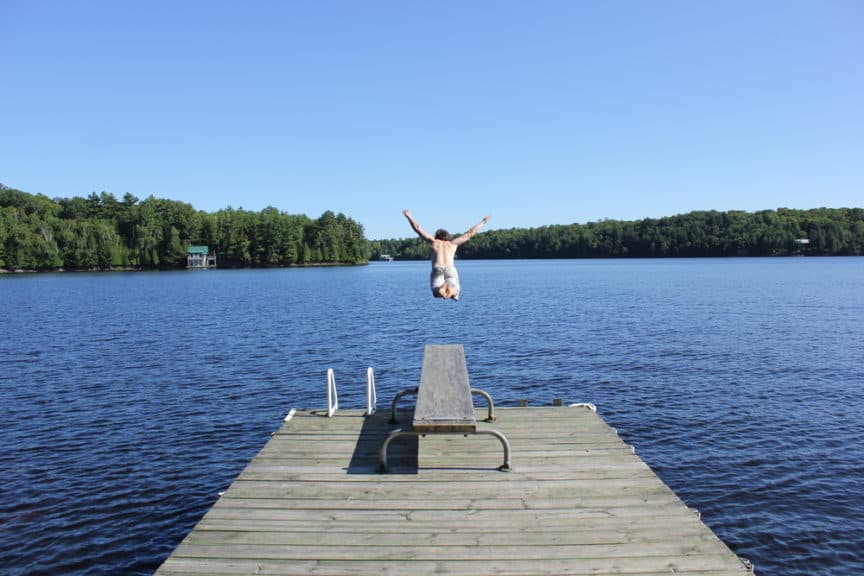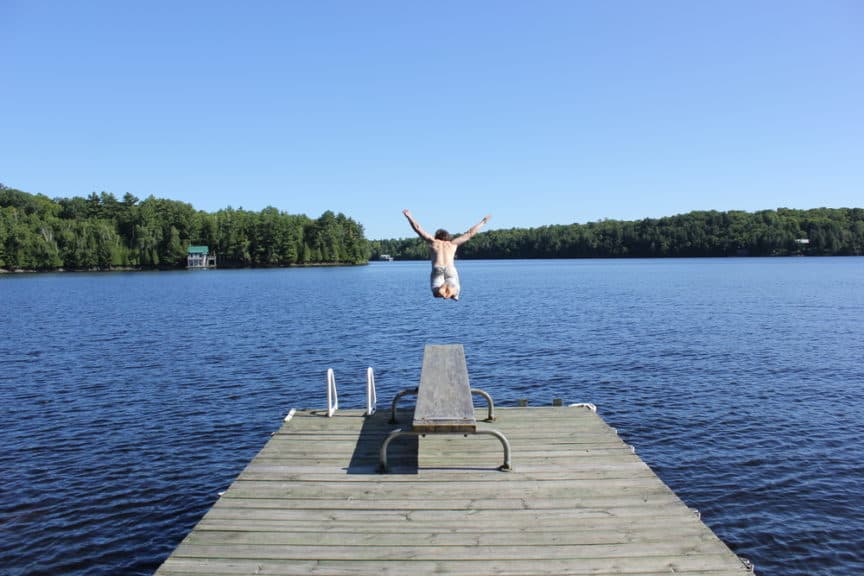 When it comes to diving boards, there are few basics to be aware of. Typically, they are 6 to 8 feet in length and made of laminated wood. The lamination stabilizes the material and makes it more durable. First, an acrylic shell covers the diving board for weather protection. Then, it's mounted onto concrete stands with springs below, allowing people to bounce up and down before diving in.
For water slides, the construction can vary depending on the type. Many are made of fiberglass, a material often used at commercial water parks. Depending on your preference, you can choose between tube water slides, open water slides, and drop water slides. If you'd prefer the inflatable route, these water slides are easy to install and are just as fun!
How to Make Them Safe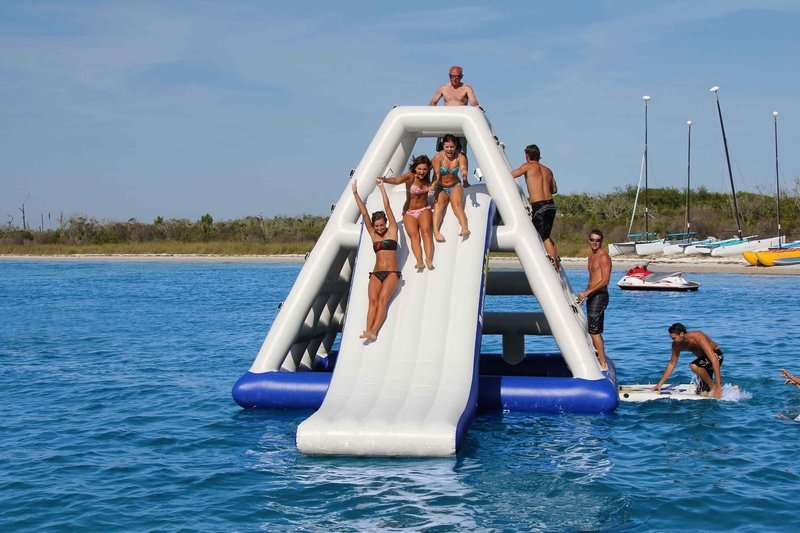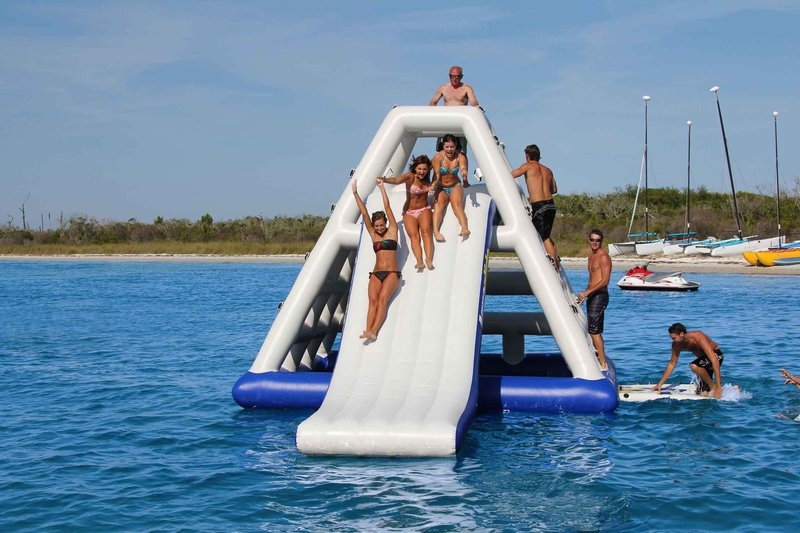 Usually, diving boards and water slides are fitted for swimming pools. As such, it can be challenging to find one that is specifically tailored to a boat dock. In addition, the lack of a perfect fit may automatically cause some challenges. However, there are steps you can take to make them safe.
First, consider the water depth. Make sure the water is at least 8 or 9 feet but perhaps even deeper to stay cautious. Additionally, avoid high dives. This refers to a diving board on the second story of a boat dock, which could lead to more danger as someone could hit the water harder. For slides, the size is important to consider when it comes to safety. For example, a large slide that can hold a lot of weight will be better for multi-person use.
Taking Care of Them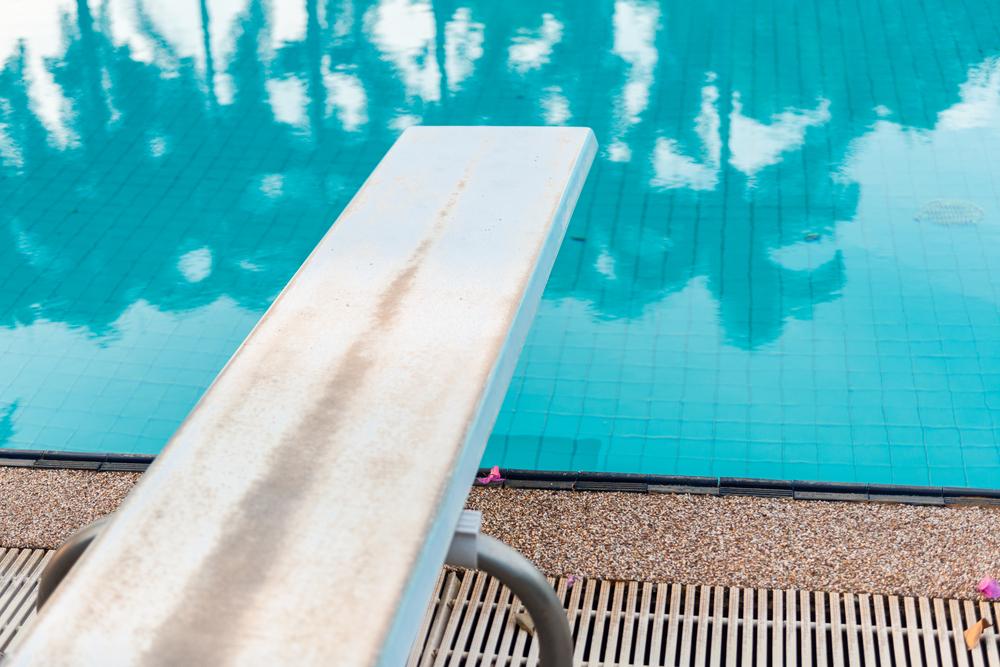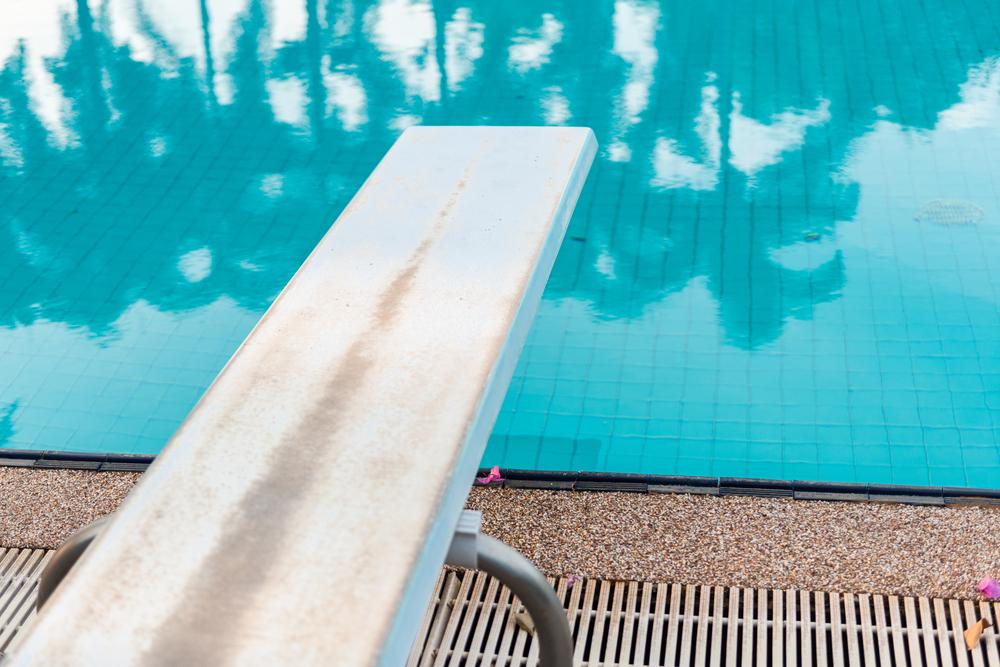 When taking care of diving boards, it's essential to make sure that the top of the diving board is textured. If it's not, it needs to be replaced as someone could easily slide off. It's also important to make sure there are no cracks on the bottom. Finally, check the screws on the bottom to make sure they don't need replacing. When taking care of a water slide, basic dish soap will do the trick for an inflatable water slide. For fiberglass, use automotive cleaners and waxes.
Product Recommendations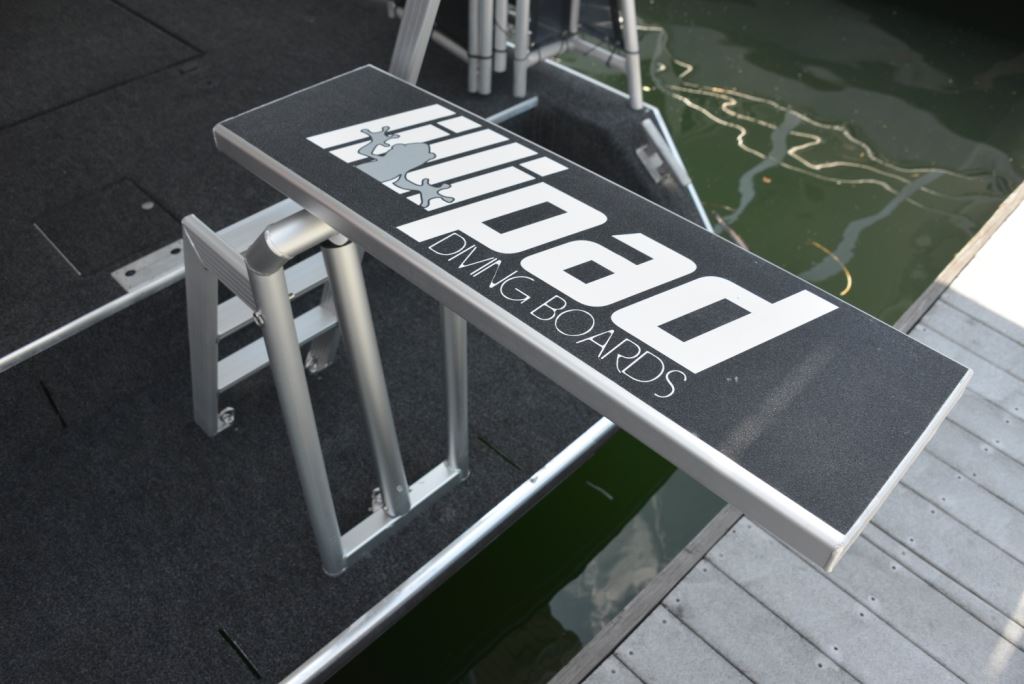 When picking a diving board or slide for your lake house, there are few ways you can go wrong! The Lillipad diving board is energy canceling, designed for kids and adults up to 250 pounds. With heavy wall aluminum and stainless steel hardware, it's built to last. You can also easily take it down for storage during the winter. A similar option is the SR Smith diving board. This board and stand combination contains all the required hardware you need, plus a non-slip thread for maximum security. For a fun water slide option, the RaveSports Water Slide is all the rage these days. This massive slide has a large turbo chute section measuring 20'x3'10"x9" that offers commercial strength sliding power. Writers at House Beautiful have commended this water slide as being perfect for a lake house!