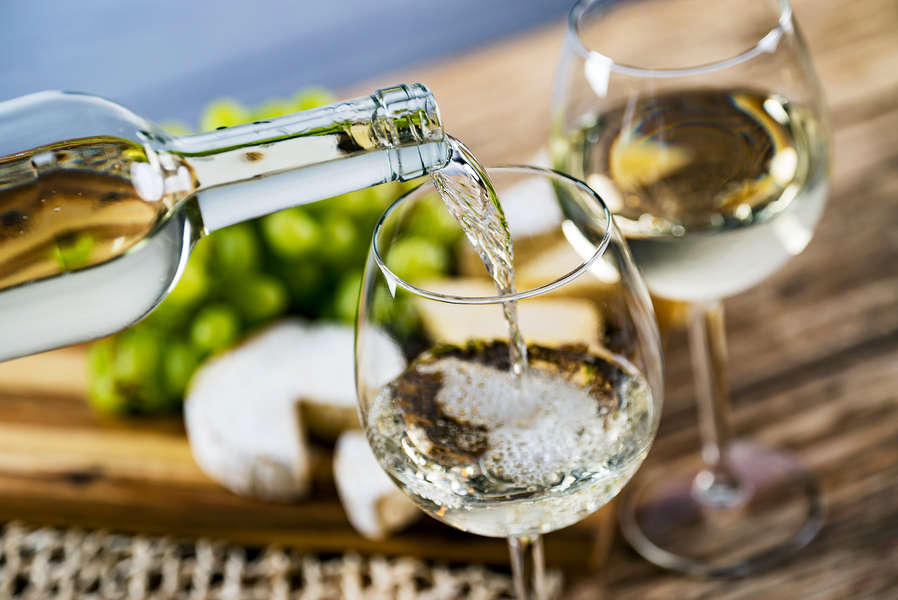 Summer is always a reason to celebrate, especially when you're lucky enough to be at the lake. It's that blissful time—the sweetest of all seasons—when the world slows down, and we allow ourselves to kick back, relax, and enjoy. So, let's break out the wine and get this party started!
If you don't know the difference between a buttery chardonnay and a full-bodied, fruity rosé, we're here to help. We've put together an easy-to-navigate list of our favorite summer wines and the perfect foods to pair them with. Feel free to use our cheat sheet anytime you want to dazzle your guests and show off your wine acumen. Bon appétit!
Rosé
Once considered second-rate by the wine world, rosé has made a fantastic comeback over the past few years. A popular choice, especially in summer, rosé boasts the best of both worlds when it comes to wine—embodying some of the best aspects of both red and white all in one bottle. So how is it different from other wines?
It's all in the winemaking technique. Rosé is made from dark-colored red wine grapes that are macerated with their skins on, which creates its beautiful blush color. The skins are then removed after several hours, followed by the usual fermentation process. Because the skins are removed early on, rosé develops some of the same color and flavor characteristics as red wine, yet without the bitter tannins.
Like red wine, rosés are made from a variety of different grapes and come in a vast selection of styles. This versatile wine takes on a multitude of different flavor personalities as well—from light and dry, to elegant and fruity, to bubbly champagnes and other sparkling options. To demystify all the food-pairing choices, simply look at the color.
As the award-winning food and drink author Jeanette Hurt explains in her post for Wisconsin Cheese, "Light, delicate rosés are generally a subtle pink, while full-bodied rosés have deeper hues of salmon or pink." So how do we know what to serve with this mind-boggling array of pretty pink wines? Remember this rule: Richer colors complement more intense flavors. Here's your go-to list of perfect pairings.
Smell the Rosés
Sushi, lobster, salmon, tuna, paella, grilled chicken, lamb, duck, barbecue
Olives, garlic, anchovies, tapenade, patés, salad Niçoise, light pasta, mildly spicy curry and rice dishes
Fresh strawberries, pears, cantaloupe, honeydew, watermelon, raspberries, blackberries, red plums
Brie, fresh mozzarella, chèvre, feta, mascarpone, baby Swiss, Gouda, Gruyère, fontina, Colby, young and aged Cheddar, Havarti, Manchego, Pecorino Romano
Sparkling Rosés and Rosé Champagnes
Lighter styles prefer pairings with tapas, citrusy salads, sushi, seafood, and even canapés, cakes, fruit tarts, and muffins
Dry sparkling rosés pair well with fatty, fried foods, spicy dishes, and barbecue
More robust champagnes can pair with grilled lobster, lamb, or even pheasant and grouse
Strawberries, blueberries, raspberries, blackberries
Camembert, Brie, chèvre, ricotta, and feta
Chardonnay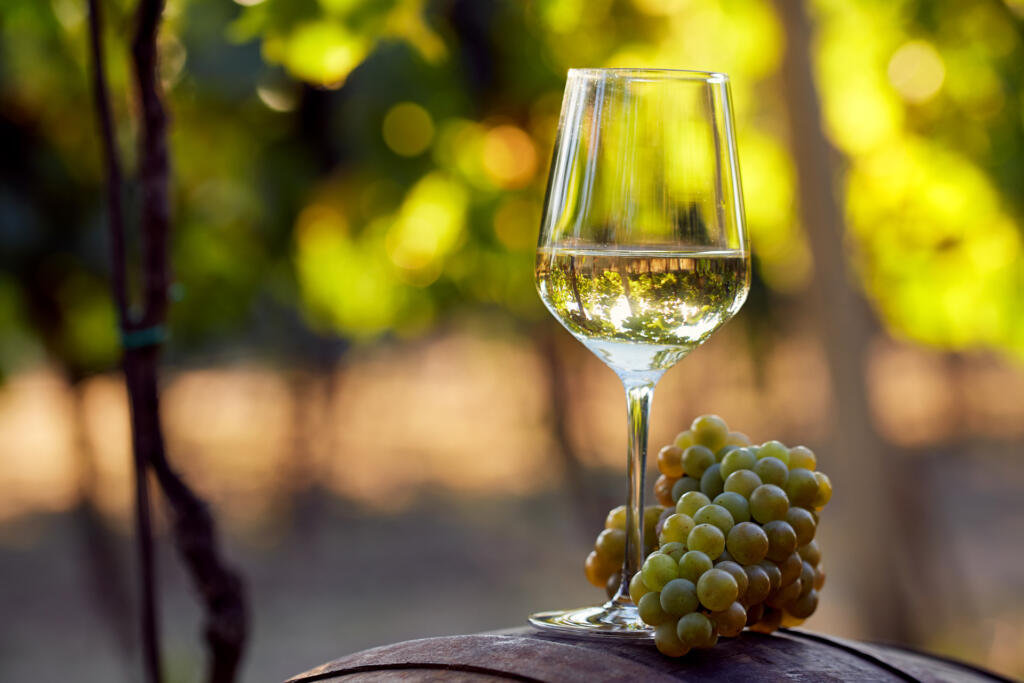 When it comes to white wines, Chardonnay reigns supreme because it pairs beautifully with lots of different foods. Called Chablis in France, Chardonnay comes in a variety of styles depending on where it's made, its maturity level when you drink it, and whether or not it's oaked. Served chilled, Chardonnay's refreshing nature is a summer favorite. Rule of thumb: Pair crisp, unoaked Chardonnays with simple flavors that don't overpower, and pair oaked Chardonnays with toasty, more robust foods.
Tried-and-True Chardonnay Companions
Sashimi, grilled halibut or cod, shrimp, lobster, crab, scallops, pan-seared salmon, seared tuna, seasoned poultry or pork, grilled or roasted foods that are caramelized, risotto, pasta, and any mild, buttery, or creamy dish
Caesar salad, salad Niçoise, sweet corn, sweet bell peppers, avocados, butternut squash, sweet potatoes
Apples, mangoes, peaches, pears, grapes
Butterkäse, Asiago, Havarti, parmesan, Gruyère, fontina
Pinot Gris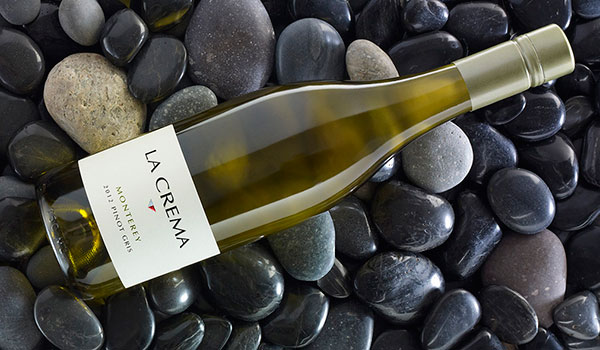 Known in Italy as Pinot Grigio, this delightful white wine with notes of citrus and tropical fruit comes in a broad range of styles, from crisp and light, to rich and full-bodied. Hence, its versatility offers a wide range of pairing options. You really can't go wrong with this one—it gets along with most any food. Same rule of thumb: the richer the wine, the more it stands up to robust flavors.
Pinot Gris Pleasers
Sushi, oysters, calamari, grilled scallops, and Chilean sea bass, pan-seared tilapia, grouper, and snapper, grilled or oven-roasted lemon chicken, veal, pork, lamb, barbecue, creamy pasta dishes
Artichokes, asparagus, spring peas, roasted vegetables, salads with creamy vinaigrette
Apples, pears, oranges, grapefruit
Brie, mozzarella, Parmigiano Reggiano, Gouda, Roquefort, Manchego
Pinot Noir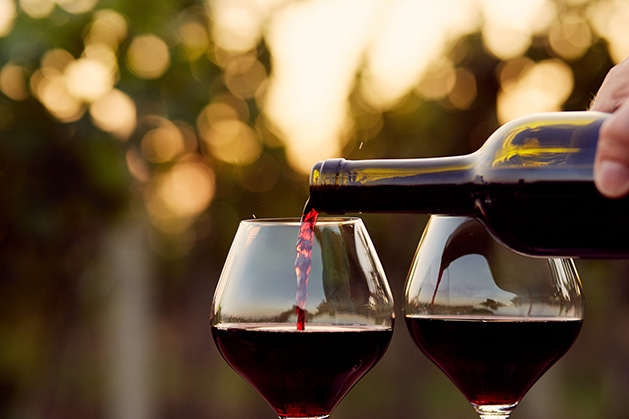 The highly versatile ruby-red Pinot Noir is one of the few varietals that pairs with both fish and meat. It's best known for its delightful bright acidity as well as its fruity notes of cranberry, strawberry, raspberry, and black cherry. Oaked styles can reveal rich notes of vanilla, clove, black tea, and tobacco. This all-around pleasant wine is best served slightly chilled at about 55°F—ideal for summer.
Pinot Noir Perfection
Poached, grilled, or oven-baked salmon, seared tuna, grilled lobster, herb-roasted pork, ham, lamb, chargrilled steak, roast duck, turkey
Root vegetables, grilled asparagus, sundried tomatoes, kale, collard greens, spring peas, summer squash, roasted herbed mushrooms
Apples, berries, cherries, figs
Brie, goat cheese, medium cheddars, smoked Gouda, Manchego, Gruyère, Swiss, provolone, Camembert, Taleggio
Prosecco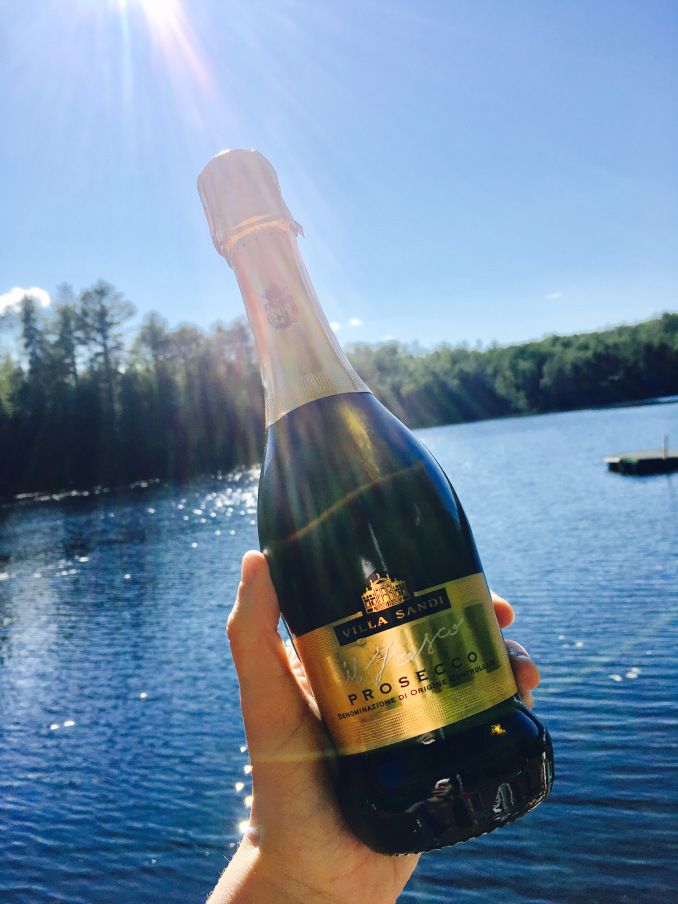 This crisp and fruity bubbly from the Veneto region of Italy is undoubtedly a summertime staple. Just a bit sweeter than other sparkling wines, Prosecco is best served with party-style fair—think finger foods and canapés.
Pop the Cork!
Sushi, seafood, smoked salmon, prosciutto and other cured meats, chicken, turkey, Asian dishes (Thai noodles), quiche, frittatas
White asparagus, roasted tomatoes, artichokes, avocados, stuffed mushrooms, fruit salads
Mango, passion fruit, raspberries, pomegranate, sorbets, fruit tarts
Camembert, Brie, mozzarella, Gorgonzola, ricotta, goat cheese, parmesan, Emmentaler
If you want to discover other classic food and wine pairings at a glance, check out this helpful guide. Now let's raise a glass—cheers!