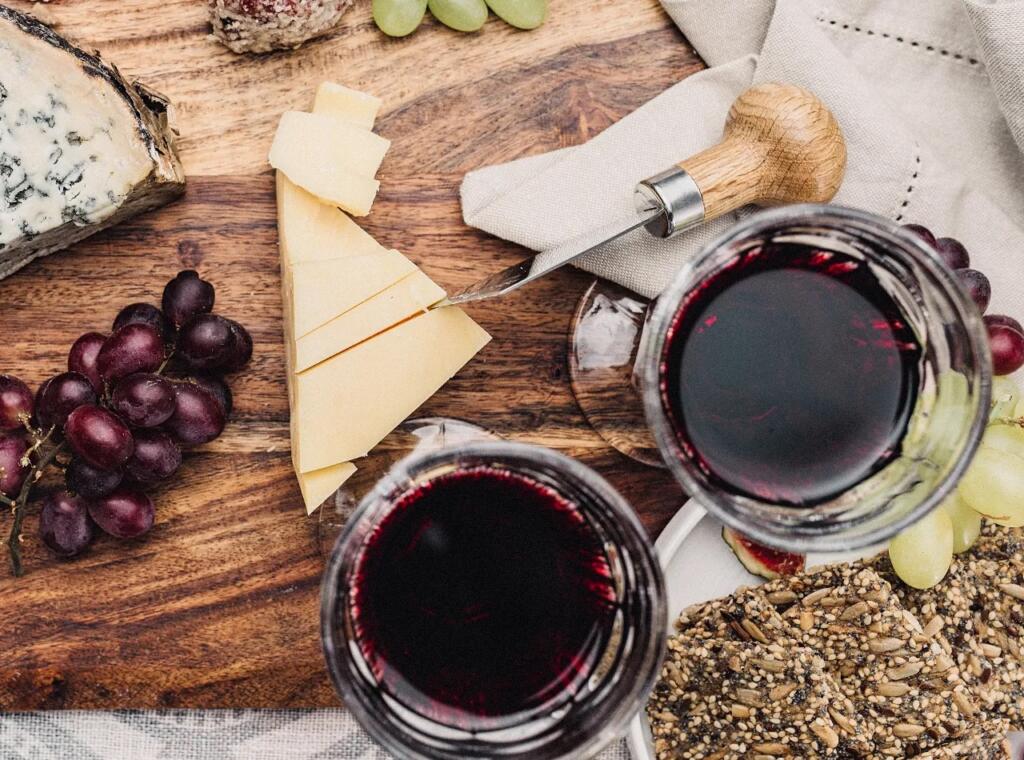 Full of flavor, friends, and football, the long-awaited fall season is here at last. If you're enjoying it lakeside, there's nothing like the earthy aroma of autumn leaves in the air, chilly nights by the fire, and the savory tastes of the fresh fall harvest. And with it, there's always plenty of wine to enhance the enjoyment of this celebratory season.
If you don't know the difference between a dense Cabernet and a smoky Syrah, fear not. We've put together an easy list of our favorite fall wines and the delicious foods to pair them with. Cheers to the season!
Cabernet Franc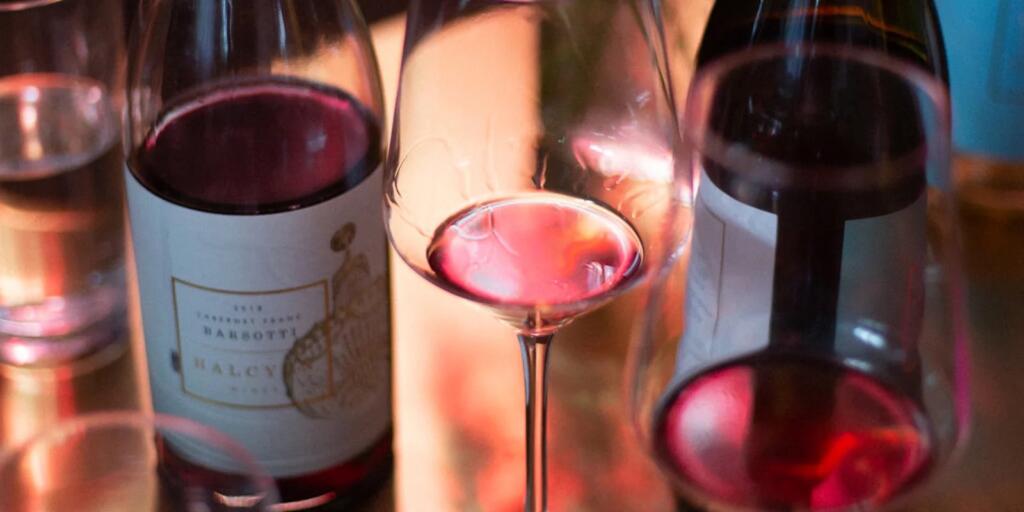 Known as one of the major black grape varieties, Cabernet Franc is also one of the parent grapes—along with sauvignon blanc—of Cabernet Sauvignon. This variety is also known as a blending grape in the ever-popular red Bordeaux blends. But because the Cabernet Franc grape has a thinner skin, this medium-bodied wine takes on a lighter color and slightly reduced tannin. Food-friendly and highly versatile, this fall favorite is best known for its savory, roasted bell-pepper flavors and hints of red plum, strawberry, and chili pepper. Cabernet Franc's higher acidity makes it possible to pair with a broad range of foods, including smoky barbecue, tomato-based dishes, and nearly any dish featuring fresh herbs.
Noteworthy regions that produce some of the best Cabernet Franc include France's Loire Valley, Tuscany, Chile, Argentina, and California's Sierra Foothills. Tasting this wine from different areas of the world is the best way to learn all about its incredible range and flavor personalities. If you want to serve this wine at your next fall dinner gathering, here's a go-to list of perfect pairings.
Cabernet Franc Pairings
Herb-roasted chicken, chicken tomato curry, herb-roasted turkey with cranberry sauce, duck, wild game hens, roasted pork, herb-crusted rack of lamb, barbecue, beef stew, burgers, grilled steaks and chops, meatballs in tomato sauce, grilled tuna or salmon, trout, Bolognese pasta with crispy prosciutto, terrines, pâtés
Roasted red pepper, mushrooms, tomatoes, eggplant, grilled asparagus, grilled artichokes, avocado, arugula, spinach, olives, rosemary, sage, thyme, oregano, black pepper, red pepper flakes, coriander, jalapeno pepper
Feta, Fontina, Camembert, goat cheese, Gorgonzola, sheep cheeses, pecorino
Riesling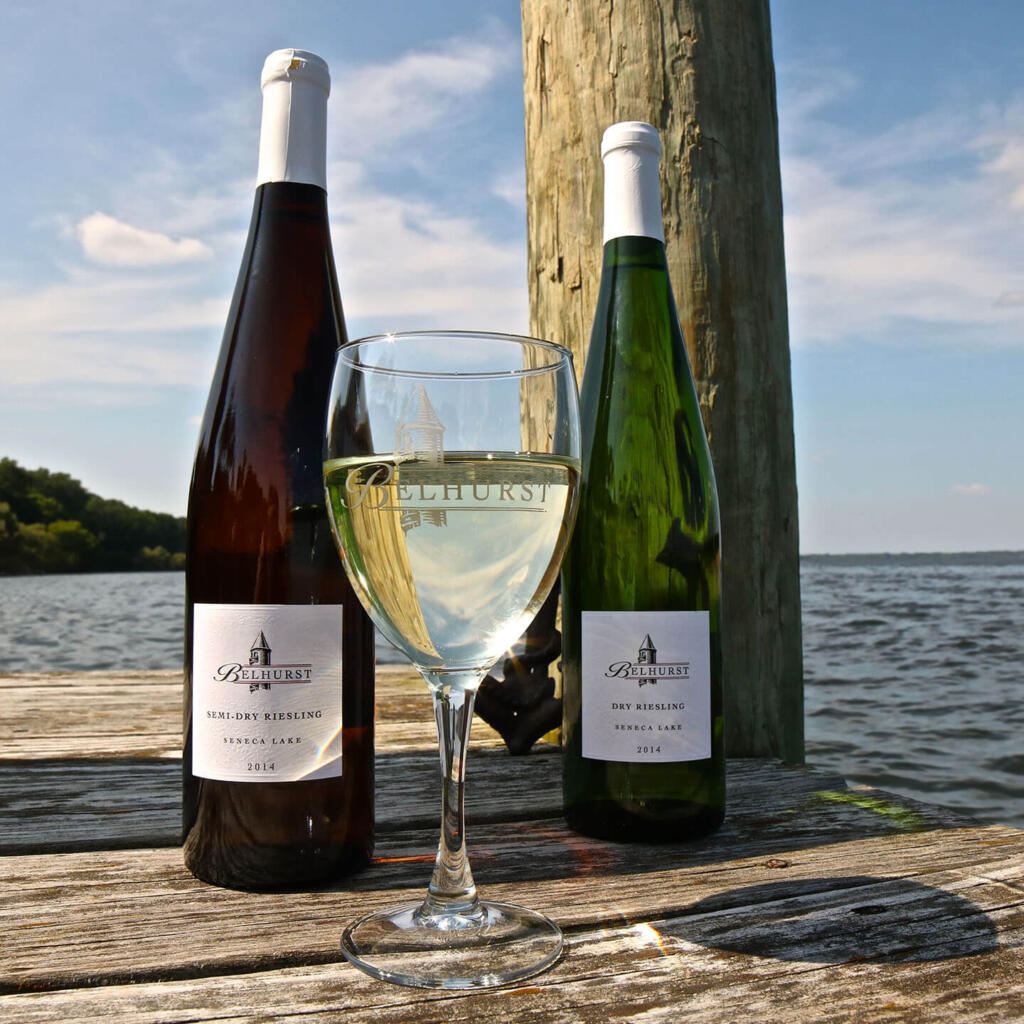 Don't fret, white wine fans—your beloved Chardonnay is a go-to in any season. But, if you're an adventure seeker, this one is worth exploring for a fall option. Often rejected for being too sweet, Riesling has resurfaced today as "one of the most collectible white wines among top connoisseurs around the world," say the experts at Wine Folly. This aromatic grape variety that originated in the Rhine region can produce dry wines as well as semi-sweet and sparkling white wines.
A dynamic varietal, to be sure, Rieslings typically reveal aromas of orchard fruits—apricot, pear, honey crisp apples, and nectarine. You can also detect scents of jasmine, honeycomb, and lime along with a curious hint of petroleum wax or petrol, a natural compound called TDN, which isn't as offensive as it sounds. Dryer Rieslings are on the rise these days for those who prefer something less sweet, and they hail from regions far and wide, including Alsace, Australia, Washington State, and New York.
Because of Riesling's sweetness and acidity, it pairs exceptionally well with spicy, sweet, or salty dishes. For a general rule of thumb, pair dryer, crisper styles with raw or delicate fish and sweeter, more substantial Rieslings with spicy Asian or Indian dishes, spiced duck leg, chicken, salmon, and tuna.
Riesling Pairings
Shrimp, crab, scallops, salmon, tuna, pork, bacon, chicken, duck, spicy Indian or Asian dishes
Roasted vegetables, bell peppers, red onion, eggplant, squash, carrots, sweet potatoes, shallots, coconut, ginger, clove, cinnamon, allspice, turmeric, sesame, marjoram, curry, basil, soy sauce, and teriyaki sauce
Blue cheese, feta, aged Gouda, Raclette, Parmigiano Reggiano, Havarti, Jarlsberg, hard and soft cow's milk cheeses
Merlot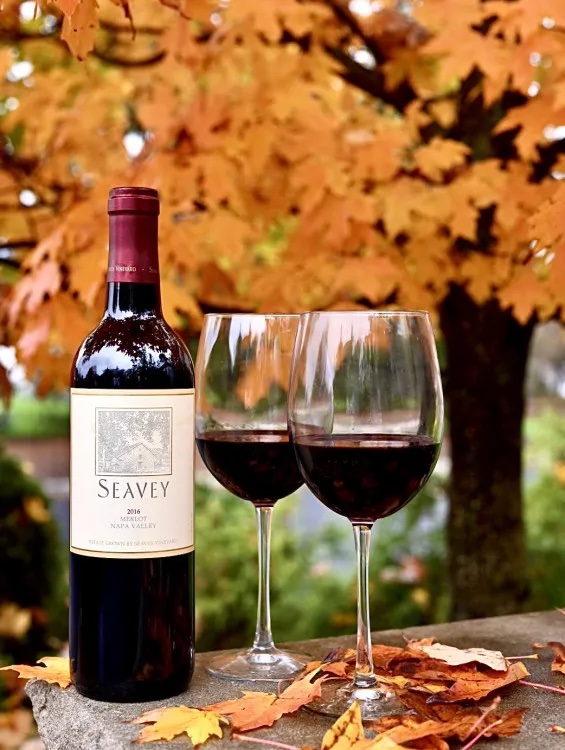 The victim of a bad reputation since the movie Sideways, Merlot is rapidly reclaiming its status as a world-class wine. Less tannic than cabernet sauvignon, along with a lighter intensity and low acidity, this incredibly flexible wine pairs well with just about anything you might be craving this fall. These thin-skinned grapes are sensitive to their environment and can take on a range of personalities, from light and lean to riper and richer-bodied styles. Merlots display rich fruit flavors, including black cherry, plum, and raspberry, while richer, more aged bottles show notes of cedar, graphite, tobacco, vanilla, clove, and mocha. Look to regions such as Bordeaux, Tuscany, Washington, and California when selecting some of the most superb Merlots produced.
Merlot Pairings
Pairing Tip: More oak aging and higher alcohol make richer, full-bodied Merlots that pair perfectly with richer foods.
Grilled or roast chicken, roasted duck or turkey, grilled or roast beef, cheeseburgers, filet mignon, roast pork and pork loin, lamb, veal, braised short ribs, blackened fish, jambalaya, Italian sausages with fennel, meatloaf, spaghetti and meatballs, lasagna and other baked pasta dishes, macaroni and cheese, chicken or pork casseroles with prunes or apricots
Caramelized roast vegetables, roast squash or beets, grilled red peppers, eggplant, zucchini, grilled mushrooms, bean dishes with chorizo or smoked ham, cranberry sauce, salads with red berry fruits, garlic, fennel, thyme, rosemary
Cheddar

, blue cheese, Gorgonzola, Brie, Jarlsberg, Parmesan
Syrah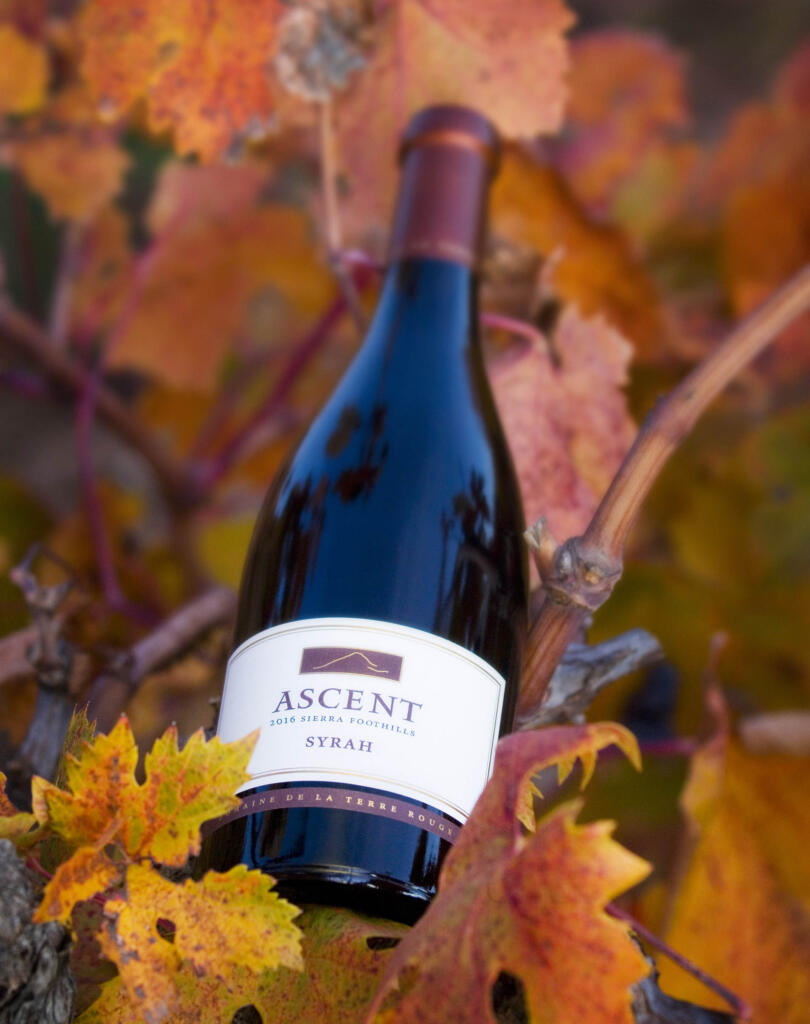 Pinot Noir fans can rest easy as well—sip it all year long to your heart's content. But if you're looking for something with a bit more kick for fall, this one is worth investigating. Syrah—or Shiraz, as they say in Australia—is famous for its delightful mix of spicy, peppery, smoky, and black fruit notes, making it the perfect choice for meaty, savory fall flavors. Typically a full-bodied wine with medium to high tannins, it's noticeably heavier than Pinot Noir but lighter than Cabernet Sauvignon.
Oaky, more robust versions of this wine will reveal notes of vanilla bean, clove, sweet tobacco, espresso, and chocolate. In France, Syrah is traditionally blended with Mourvedre and light-bodied Grenache to create the Côtes du Rhône classic blend. Today, you can find all different styles of Syrah in regions across the globe, including Italy, Spain, Chile, Argentina, Australia, and California.
Syrah Pairings
Grilled and sauteed chicken, seared or grilled tuna, braised rabbit, barbecue, spareribs, pulled pork, blue cheeseburgers, roast leg of lamb, grilled steak, rib of beef, aged beef, duck, spicy grilled quail, pheasant, grouse, goose, Moroccan and Persian dishes
Grilled vegetables, beans, lentils, eggplant, mushrooms, black olives, garlic, anise, clove, oregano, rosemary, Herbs de Provence with lavender, fennel, and thyme
Cheddar, Edam, Parmesan, Gouda, soft cheeses
Zinfandel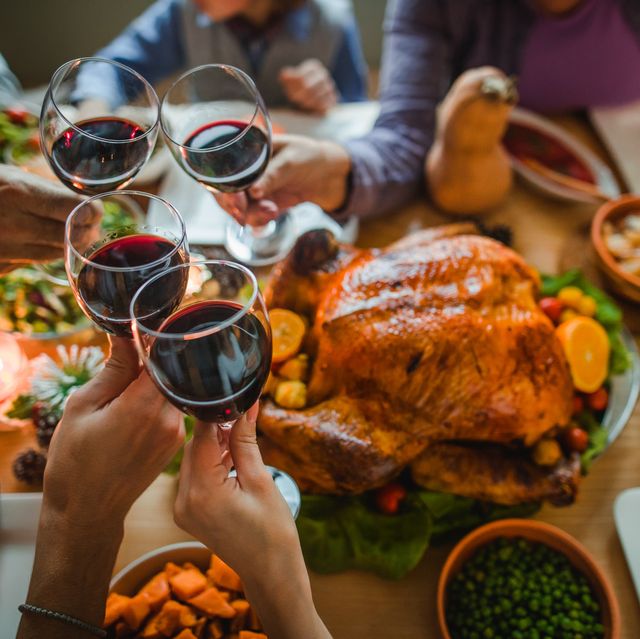 A superb accompaniment to Thanksgiving and holiday flavors, Zinfandel offers up luscious notes of blueberry, jam, cherry, black pepper, plum, cranberry, boysenberry, and licorice. This full-bodied wine is rich with a sweet fruitiness along with hints of spice and a smoky finish. Some of the best Zins come from California regions, including Napa Valley, Lodi, Russian River Valley, and Sonoma's Dry Creek Valley.
"The best trick when buying Zinfandel is to check the Alcohol by Volume (ABV)," says wine expert Madeline Puckette, co-founder of Wine Folly. "A lighter Zinfandel will have about 13.5% ABV whereas a bold and spicy Zinfandel will have around 16% ABV." Puckette also suggests looking for Zinfandels from high elevation areas, such as Howell Mountain or El Dorado County. "High elevation Zinfandels tend to have more savory intensity and richness," she notes.
Zinfandel Pairings
Blackened salmon, grilled chicken, pulled pork, pork chops, ham, barbecue, burgers, bacon-wrapped tenderloin, roast lamb, veal, duck, turkey, and other game meats
Flavorful vegetables, roasted squash, beets, caramelized onions, grilled eggplant, fire-roasted red peppers or tomatoes, mushrooms, zucchini, olives, baked beans, cranberry, spiced apple, curry, cumin, black pepper, cajun spice, rosemary, sage, cinnamon, fennel, vanilla, cardamom, saffron, coriander, cayenne, nutmeg, turmeric, cocoa, coffee
Aged Gruyère, smoked Gouda, Asiago, Havarti, Gorgonzola, Cheddar, Parmesan, Feta, Stilton, blue cheese
Cabernet Sauvignon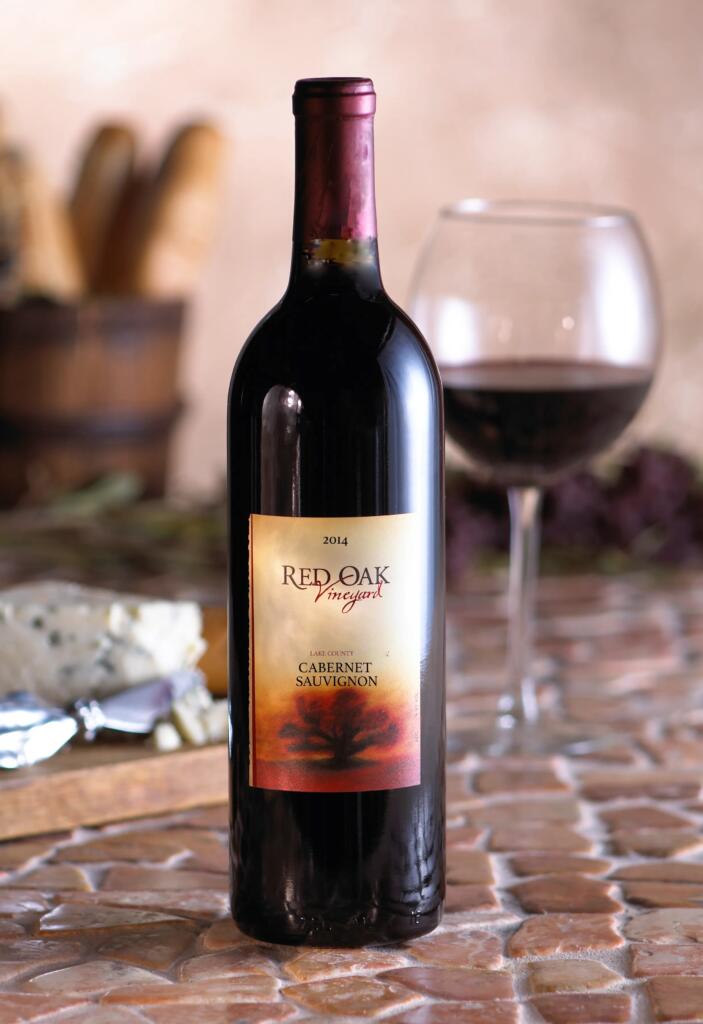 This full-bodied wine is best paired with heavier, fattier, richer foods that can stand up to its bold flavor—a natural for the savory foods of fall. Cabernet Sauvignon's high tannins and robust personality pair exceptionally well with grilled meats like steak or lamb, rich, peppery sauces, and dishes with intense flavor. Primary notes in this highly concentrated wine include black currant, black cherry, baking spices, cedar, and hints of graphite. Depending on the region it's produced, Cabernet can also display notes of white pepper, fig, chocolate, tobacco, and mint.
According to Wine Folly, Cabernet Sauvignon means "wild Cabernet," and the grape originated in the Aquitaine Department of France, a former province of southwestern France that includes Bordeaux. Today, this foodie favorite is grown in other regions far and wide, including Chile, Australia, and California.
Cabernet Sauvignon Pairings
Braised beef short ribs, meatballs with red sauce, roasted duck, braised venison, filet mignon, grilled steak, brisket, blue cheeseburgers, mushroom blue cheese turkey burgers, braised lamb shanks, slow-cooked beef stew, Moussaka
Roasted vegetables, potatoes, French fries, tomatoes, stuffed, grilled, or baked portabella mushrooms, charred shallots, braised red cabbage, wine sauces, balsamic glazes, Gorgonzola sauce, garlic, butter, fennel seeds, peppercorns, rosemary, star anise, Moroccan spices, cherries, blackberries, and currants
Hard cheeses, Aged Cheddar, Colby, Gouda, Gorgonzola
For other food and wine pairings at a glance, check out this super-easy guide. Finally, here's wishing everyone a flavorful fall season at the lake—cheers!