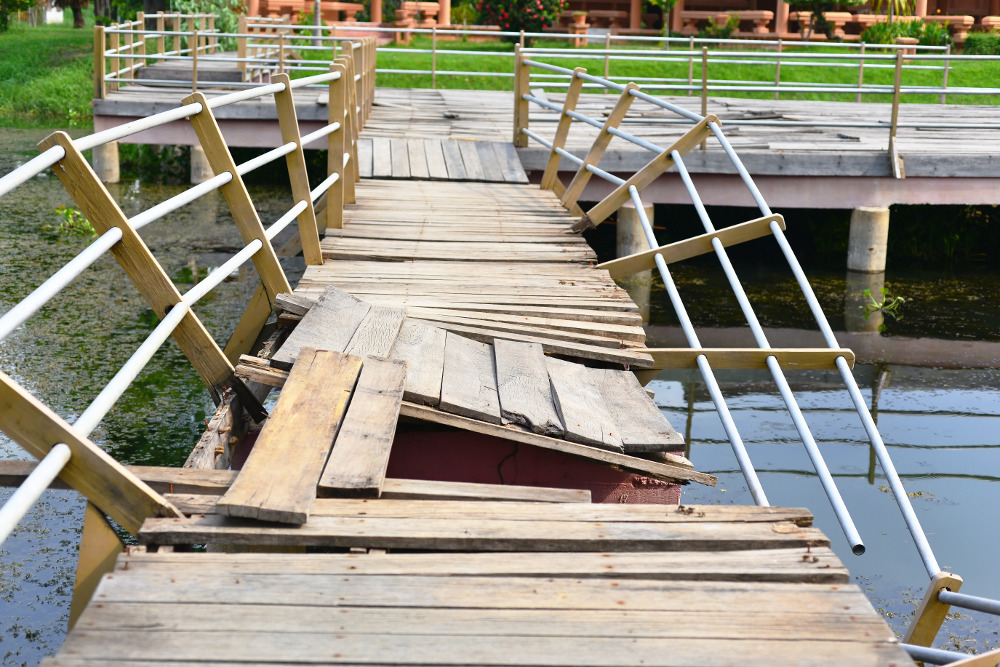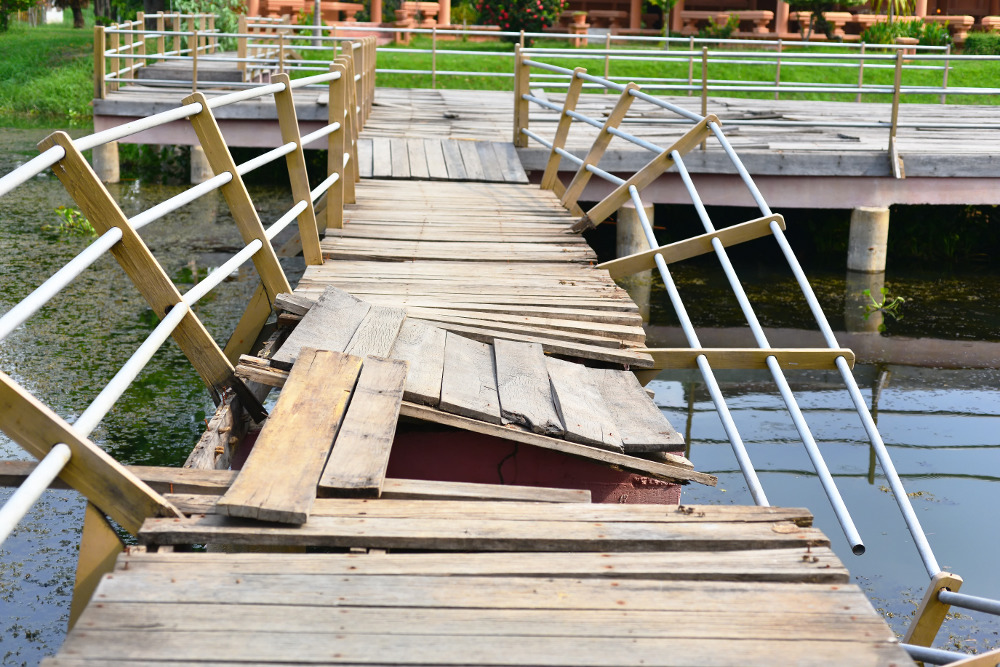 If you do not maintain a boat dock properly, it can lead you to have to make repairs that can be extensive as well as expensive. Erosion and deterioration are just some of the damages that can be done to a pier if you are not taking proper care of it. If the posts of the dock do become eroded or deteriorated, there are ways that they can be repaired. Here are some steps that are necessary to take when repairing a lake dock.
For many people this will be a project best left to the professionals, but if you are curious as to how some of these repairs are made read on.
Tools You'll Need:
Floatation device
A pair of goggles
A scuba tank or snorkel tube
Lumber
Water pump
Nails
Hammer
Sealant for your deck
1. Inspect Dock Posts
Your first step when repairing a lake dock is to inspect the dock posts that are above the water level for any problems or for nails that are loose or have fallen out. You will need to use your snorkel, floatation device, and goggles when you put your face into the water to check for rotting or loose wood or any other damages.
2. Waterproof The Replacement Wood
You must then treat the wood that is getting replaced in the water with the deck sealant. Make sure when you apply the sealant, you use about two coats or according to whatever the instructions tell you and make sure the sealant is dry before continuing.
You must now turn the water pump on and use the hose to move the sand around the replacement post. Make sure the post is driven down at least 4 feet into the floor of the bed. You can now utilize the water pump to move sand and other debris around the new post.
3. Remove Old Nails
You must now pry out any nails from the previous post you are taking away from the dock in order to repair a fixed lake dock. The water pump will assist you in removing the sand from the post that you are removing.  Once the post is brought to the surface, you can then throw it away.
4. Aesthetic Repairs
It is now time to do any minor repairs that may be necessary such as replacing nails with galvanized nails. You will once again apply sealant to your posts and do a visual inspection to make sure all of the repairs have been made.
This is key to make sure you have not missed in important steps such as removing the nails and clearing away any extra debris.
Keeping up with the maintenance of your post will help prevent any other repairs in the future. Consistently checking your posts for damage and repairs is the key to saving money and having to do extensive work later on.
Maintenance is the key to less repairs and more savings. Make sure you follow the directions properly when it comes to applying the sealant, and go over the finished work on your repaired fixed lake dock carefully to check for any missed spots.