Dear Realtor,
I'm sorry I didn't select you to assist me with the purchase of my lake property. You see, even though I spent time researching the many lake real estate agents in your market, I never found you. It was only after I became disillusioned with my current agent that someone suggested you.
I was told of your experience and expertise. You're well respect in your market. Unfortunately, your local brand is only local and since I'm not from your area I had no way of knowing. If only you had better reach and web presence.
Like most, I started my search with Google. I am human and demand convenience so I selected the first few brokerages listed in the search results. You're not with any of them. I wish you were. Please speak with your company about working harder to get to the top of that Google search.
Had you been, it may not have mattered. Depending on the site, I was presented with anywhere from 50 to 200 agents from whom to choose. I knew none of those people. It was basically a lottery. Everyone was a market expert and honest. They all went the extra mile.
It was like choosing the best ant in an ant farm. So while you're at it, could you ask your broker to reduce the number of agents and give us more relevant information about you?
I thought the "real estate" websites like Realtor.com, Zillow, or Trulia would help. Though agents must pay to be there, many don't. Even so, I was left with another sea of names to sift through.
Many didn't bother to provide more than contact information. My time is worth more than that so if all I get is a cell number, I'm probably not going to call. Maybe you could choose one or two of those sites and provide a little information about yourself, your credentials, and your experience?
To my credit, I dug a little deeper than many clients do. I also searched Social Media. I can learn a lot from social media. I can see everything from activity to marketing strategies.
As a minimum social media shows me they're more serious than the next agent with no social media presence. I never saw you. I didn't need to see you on every site; just one or two would have been great…hint, hint.
In conclusion, you really let me down. Thanks to your inability or unwillingness to stand out from all the others in the market, I missed out on your expertise. For me, it's simply about conveniently finding the best REALTOR. If your broker's site isn't at the top of my search, it's not convenient.
Researching and choosing from scores of agents on a brokerage site is not convenient. Anemic industry and social media site presence is not convenient. There are many clients out there. Around half, like me, aren't from your state. Your local brand isn't going to reach them so I respectfully ask you address these issues so they don't miss out on your help like I did.
Thank you for your time.
Sincerely,
The One Who Got Away
---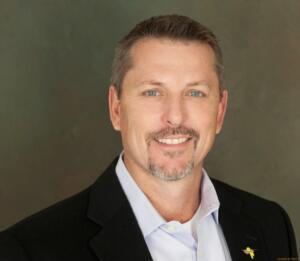 John Sims is the Director of Development at Lake Homes Realty