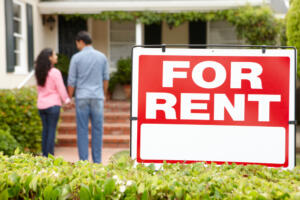 There is no better place to take your family during the summer months than to enjoy it at a lake house. You will have no problems renting out your lake home for winter either.
Along with renting out your lake home, you will be taking on a lot of different benefits. Here is a list of amazing pros of renting out your lake home.
Extra Income
When renting out your home, you will make extra income you did not have before. This can help cover the house payment, as well as other bills. If you are making payments on the mortgage of this home, then renting out the house will make the mortgage payments. This will free up some of your income so that it is not financially hard for you. It will also help you with the maintenance fees.
On top of this, some people are happy knowing the home is not sitting vacant. It is being used and memories are being made.
Local Economy
If there is no one living in the homes in an area, the local shops and businesses receive less revenue and the local economy suffers. With keeping the homes occupied during "off" months, the local economy does not suffer.
Think of it as a way to help the local community while you are unable to be there!
Updated Features
You will need to upkeep the appearance of the home to ensure that you can continue to rent out the property. Therefore, you do not need to feel guilty about upgrading your second home. Think of it as a business. With making money, comes spending money.
Updating features include fresh paint, new faucets, and other aspects of having a home. It will need to remain fresh and clean. However, you can off set it with the price of the rental fees. Make sure that you do not over price your rental property though.
Ensure that you can match or come close to the surrounding rental properties. If you over price the property, then it will sit unoccupied. This is the opposite of what you are looking for. Be mindful to keep the price at the fair market value and people will be glad to rent from you.