When it comes to painting your home, color is extremely important. You want to use the right colors in the right rooms.
Using the wrong color can create negative feelings in your home, and that is the exact opposite of what you want to accomplish.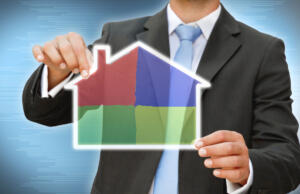 Colors are characterized by different properties. These are passive, active, and neutral. It is easy to match a room's colors to personal tastes, as well as the purpose of your room.
The lighter colors are airy and expansive, which will make a room seem much brighter and lighter.
Darker colors are warm and sophisticated. They offer larger rooms more of an intimate feel and appearance.
Red
Red offers more energy. This is the most intense of colors. It offers an adrenaline rush like no other.
This color is a great choice if you are looking to stir up some excitement; especially during the nighttime hours.
Red is a great color for dining rooms and living rooms. It draws people together and will stimulate conversation.
Additionally, if you use this color inside of an entryway, you will make a very strong first impression.
Red has also been proven to have some negative effects. It has been shown that this color can raise a person's blood pressure, as well as their heart rate.
Yellow
This color captures the joy that radiates from sunshine, creating a sense of happiness.
Yellow is a great color for kitchens, bathrooms and dining rooms. It is energizing and very uplifting.
If you use yellow in halls, small spaces and entries, you will offer a welcoming feeling.
Even though this color is cheery, yellow is not a good color to use as the most dominate color.
Studies have shown that those who are surrounded by the color yellow are more likely to get hot-tempered.
In nurseries, yellow has been known to make the babies cry more than normal.
When used in chromotherapy, yellow is thought to stimulate nerves and even purify your body.
Blue
Blue is thought to bring down a person's blood pressure and even slow respiration. It will even decrease their heart rate.
This is why blue is deemed a calming, serene and relaxing color.
Blue is one of the top colors that is recommended for bedrooms. If you are thinking of a pastel blue, it will offer up a colder feeling. It is essential to accent the room with warm colors to balance out the blue.
This color encourages relaxation in areas that are social like living rooms, family rooms or even larger sized kitchens. You should consider the warmer blues like periwinkle.
Green
This color is deemed very restful for one's eyes. If you combine green with cheerful yellow and refreshing blue, then your room will be energizing, comfortable and warm.
Green will also encourage you to unwind and cools things down in a kitchen. If you use this color scheme in a living room or a family room, it will promote togetherness.
When you are renovating or fixing up a new home, then you will need to consider the possibilities of how colors make people feel. Think of what you want the room to offer your family.
Think of if you want the room to be energetic or calming. If you are redoing a bedroom for a child, then you will need to take care only to use calming and happy hues.
If you are using a main color that is warm, then accent with cool colors, and vice versa.
While these are all great suggestions, remember that at the end of the day it is your home and you will be the one who has to look at the color everyday.
Just be sure to pick the colors that make you happy!