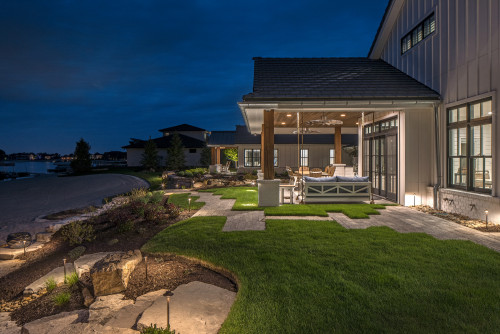 One of the key ingredients for a quintessential summer night at the lake is outdoor lighting. With the right lights, the barbeque party doesn't have to end after the sunsets. You can keep enjoying the outdoors, as well as the company of friends and family.
Previously on the Lake Homes Blog, we've covered a popular outdoor lighting choice — fire pits and various kits that make the setup easier. However, a fire pit isn't the only option for lighting up the night in your backyard. There's no shortage of creative ways to illuminate your landscape, from practical ideas like floodlights to more decorative options like lanterns. Today, we'll be covering a non-exhaustive list of possibilities for inspiration.
Flood Lights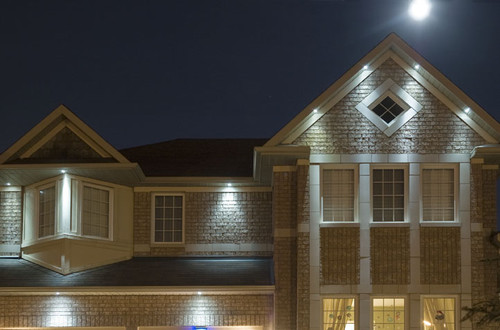 Made to illuminate a stairway, entryway, or garage door, floodlights are perhaps the most functional of these outdoor lighting options. Designed to discourage intruders, floodlights emit a strong spotlight on a specific area of the home. Since they're usually fixed to the home's exterior, they are less useful in providing direct light to your backyard. However, these lights will help you and your guests easily navigate back to the house. Check out the best types of floodlights to include at your lake house.
Path Lights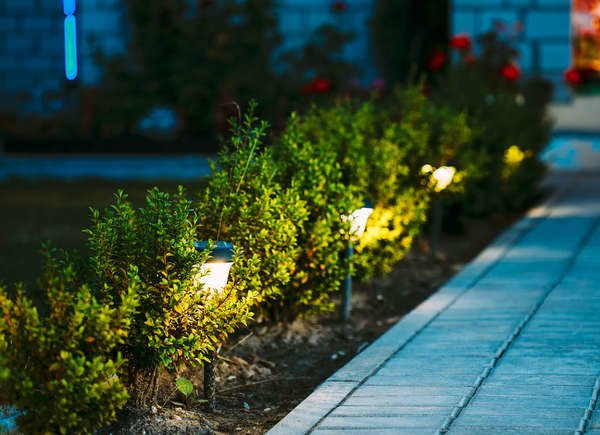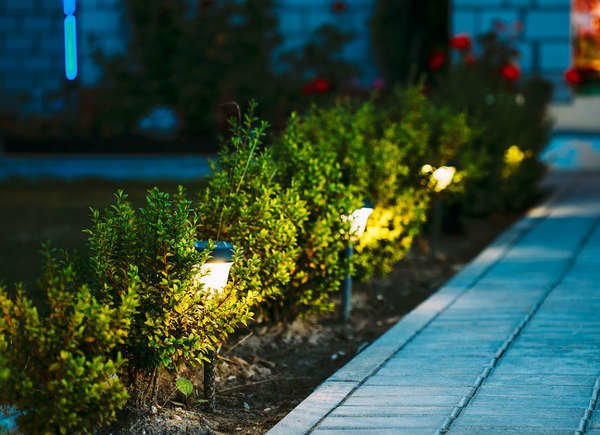 As lake homeowners, we know curb appeal has two sides — the front yard and the lakefront. Path lights are perfect for installing along the walkway from your driveway to your home or on the pathway from your back door to your boat dock. Soft and moderately light, this form of outdoor lighting helps with both navigation and aesthetics.
Two primary options for path lights include solar or low-voltage wired lighting. If you have an outdoor outlet (also known as a CFGI outlet), you can run low voltage wired lights. Compared to solar outlets, these offer extra features like photo sensors and clock timers. They also may last longer because they don't depend on the battery charge from a solar panel.
String Lights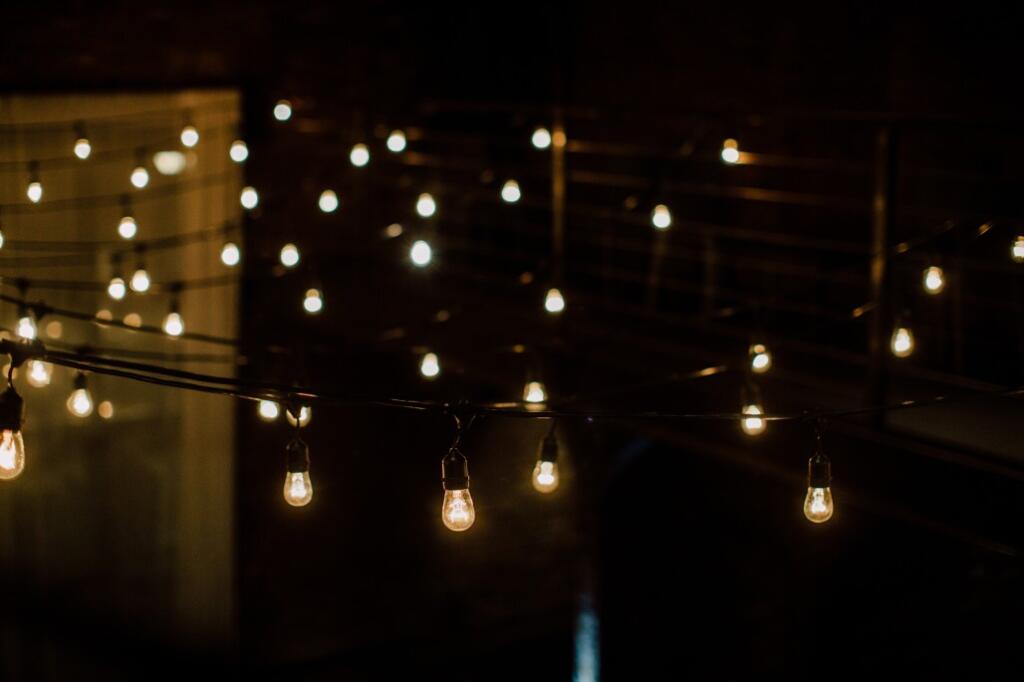 String lights always give off a calming ambiance. The low voltage light and soft glow add perfect accent lighting for your yard that isn't too harsh. These twinkling lights would look particularly stunning in a smaller enclave of your backyard, such as a gazebo or boat dock, especially on a top deck. The closer you get to the lake, the more critical it is to ensure that you're choosing waterproof string lights.
Another way to protect these lights from water is to look for battery-powered or solar-powered lights. This way, you're not reliant on electric plugs, which may be in danger on a rainy day. Lake Living Guide's blog offers some insight on different types of outdoor string lights to choose from.
Lanterns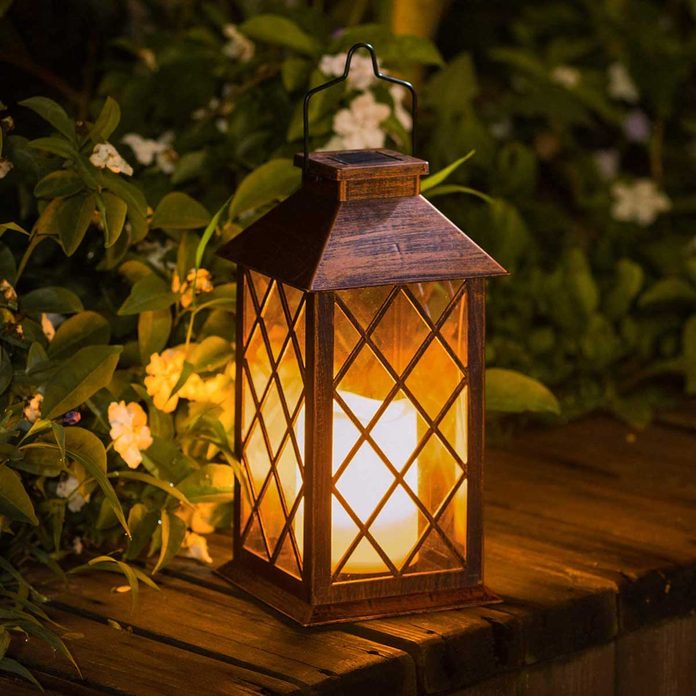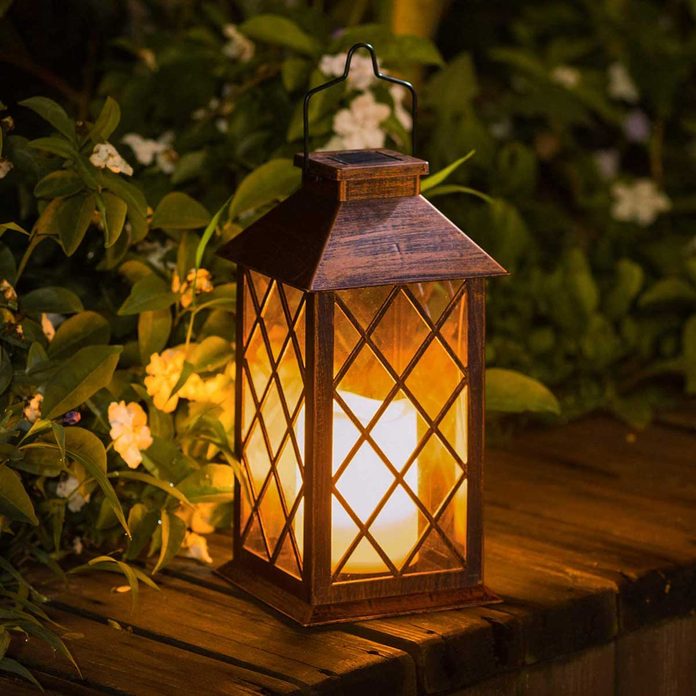 Another soft outdoor lighting option, lanterns are typically installed closer to the home to shed light on a front or back door. Usually made of glass and metal brushed with a metallic or black finish, lanterns evoke a classic and traditional look. However, lanterns also come in various styles, such as these rattan lanterns that showcase a more bohemian feel. You can also opt for the DIY paper lanterns route, following instructions like these from A Practical Wedding.
Deck Lighting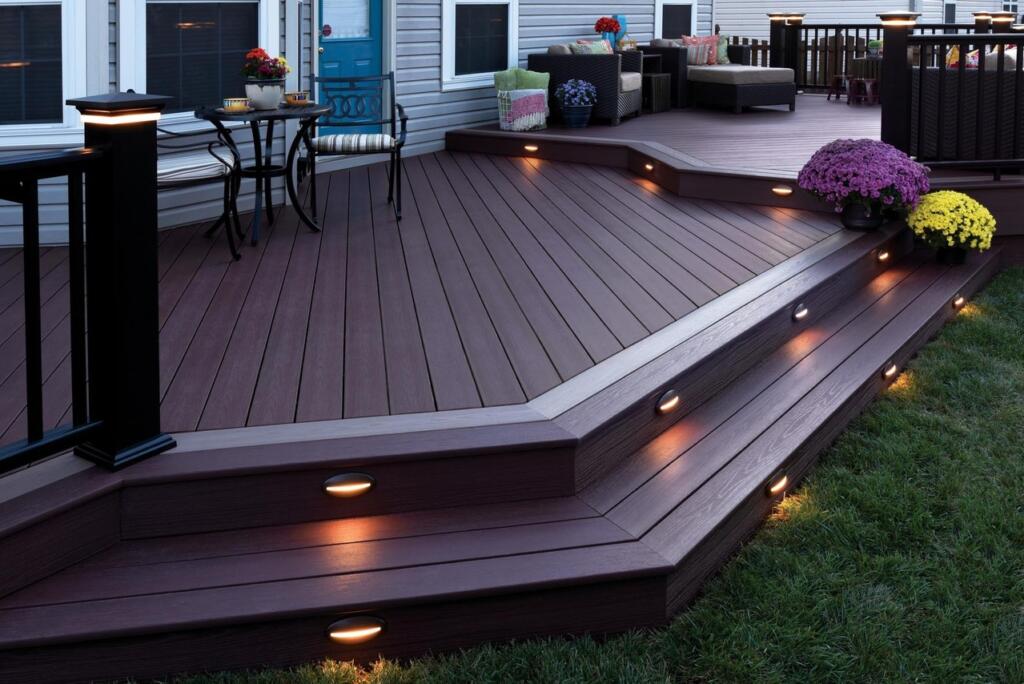 Embedded within the wood of an outdoor deck, these lights give off a medium to high-intensity glow. Usually installed on the stairs, they're designed to help people navigate steps at night to avoid falling. Aside from their safety features, deck lighting also illuminates your nearby garden — functioning both for beauty and practical support.
We hope these outdoor lighting ideas help you enjoy the summer at your lake house!