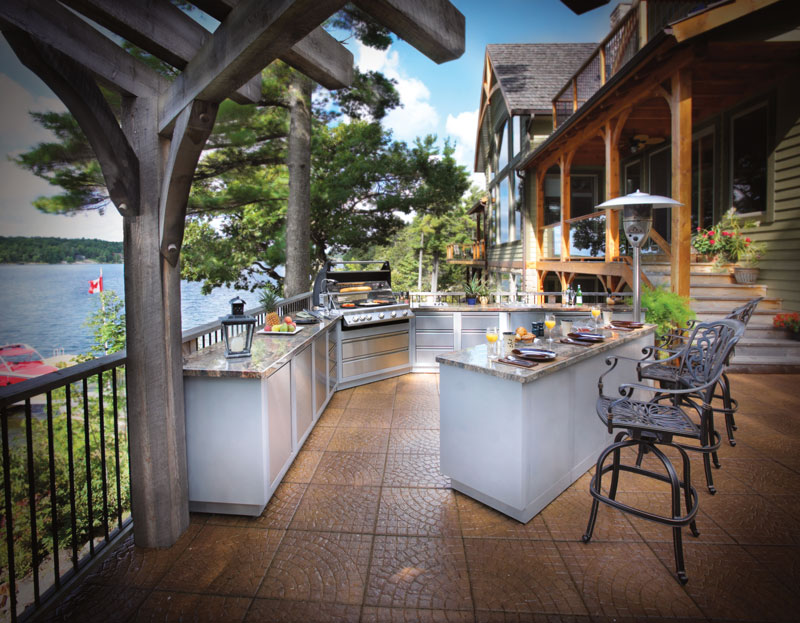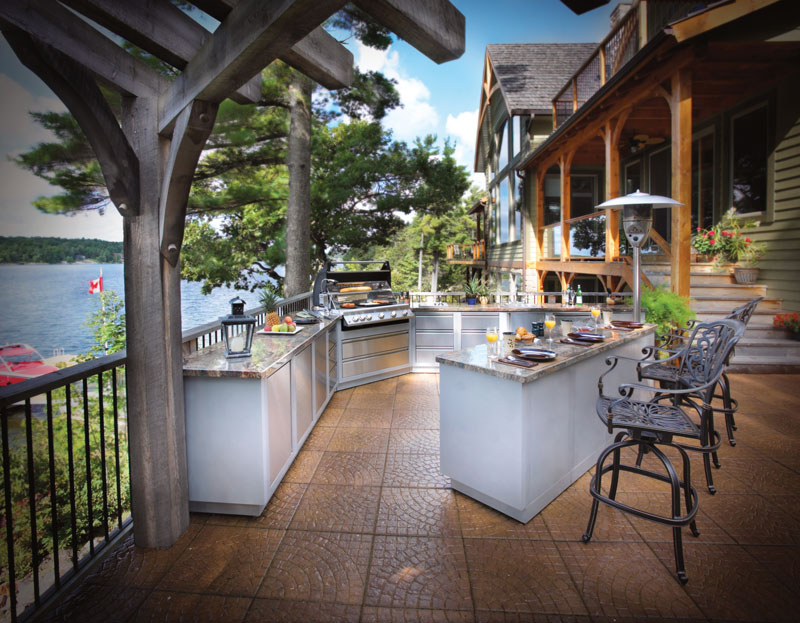 During the pandemic, outdoor kitchens have become increasingly popular additions to lake houses. To start with, lake houses themselves are becoming a better investment. Their remote location, larger spaces, and natural surroundings make them an ideal place for social distancing. When hosting guests at your lake house, outdoor dining is a safer alternative than indoor dining. As such, outdoor kitchens are a perfect solution. You can socialize with guests while cooking, and guests can grab their own food and drink without entering the house. Not to mention the closer proximity to an incredible lake view. With the rise of outdoor kitchens in mind, we're taking a look at 2021's newest trends for outdoor kitchen designs.
Outdoor Pizza Ovens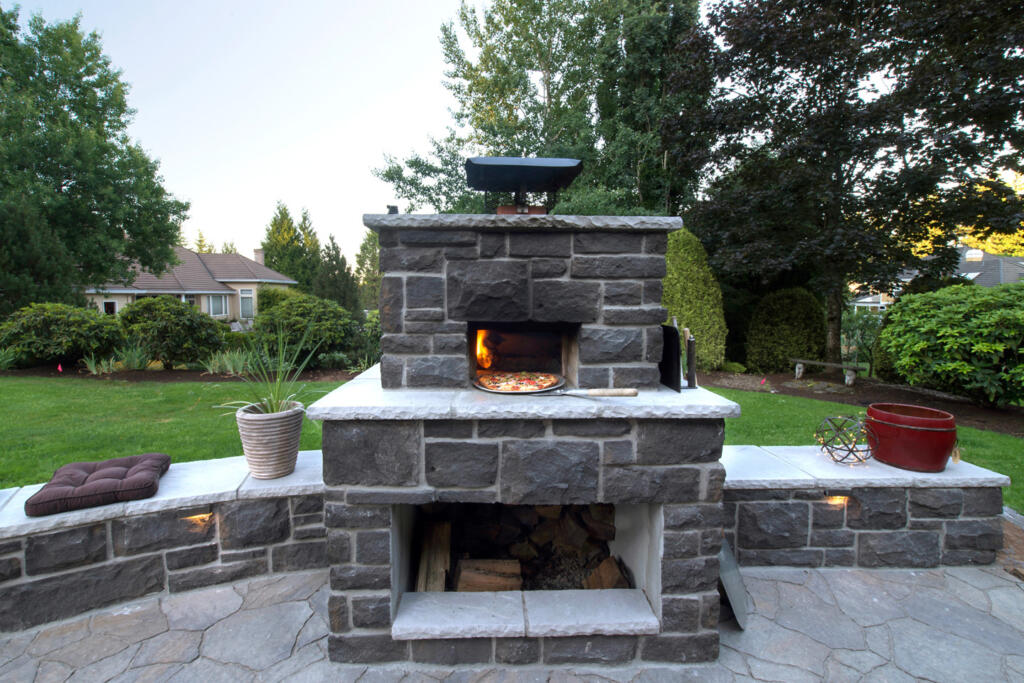 One survey has deemed 2020 as the "Year of the Comfort Food Comeback." So, it's no wonder that people are making and ordering pizza, among other favorite comfort foods. In keeping with this, Heloise Blause, kitchen blogger at Home Kitchen Land and private chef, mentions that outdoor pizza ovens are becoming a popular trend among her clients. She notes, "Outdoor ovens make such a great focal point for a backyard kitchen, and some of the newer models that are coming out are truly amazing." She adds that a high-end gas-powered oven cooks almost just as well as a traditional wood-burning pizza oven. Once lockdowns eventually lift this summer, homemade pizza will be a great addition to backyard parties.
Open Concept Cooking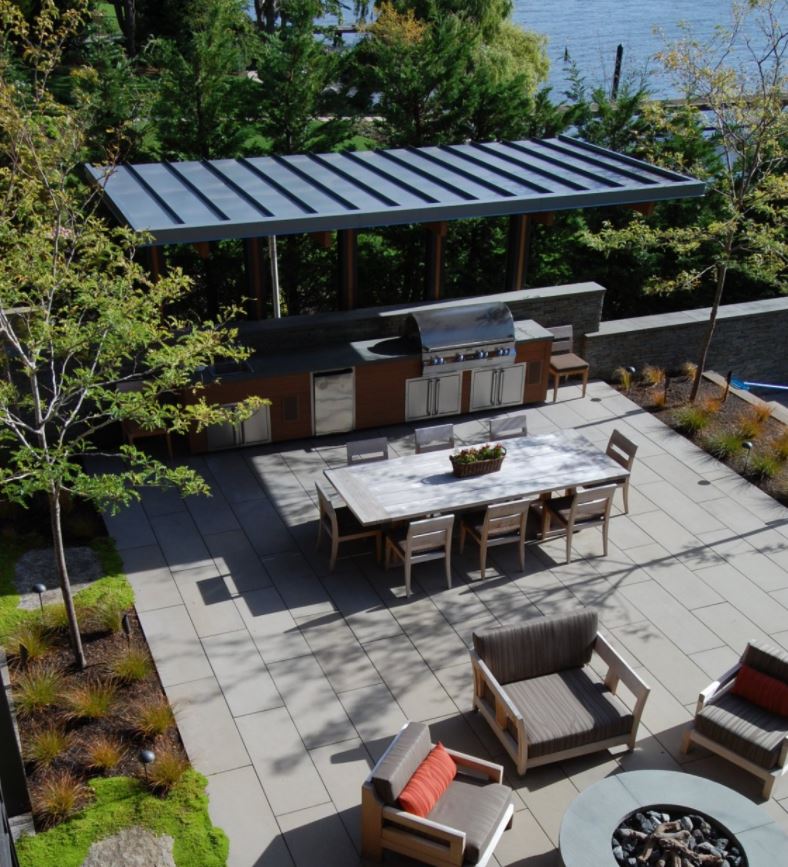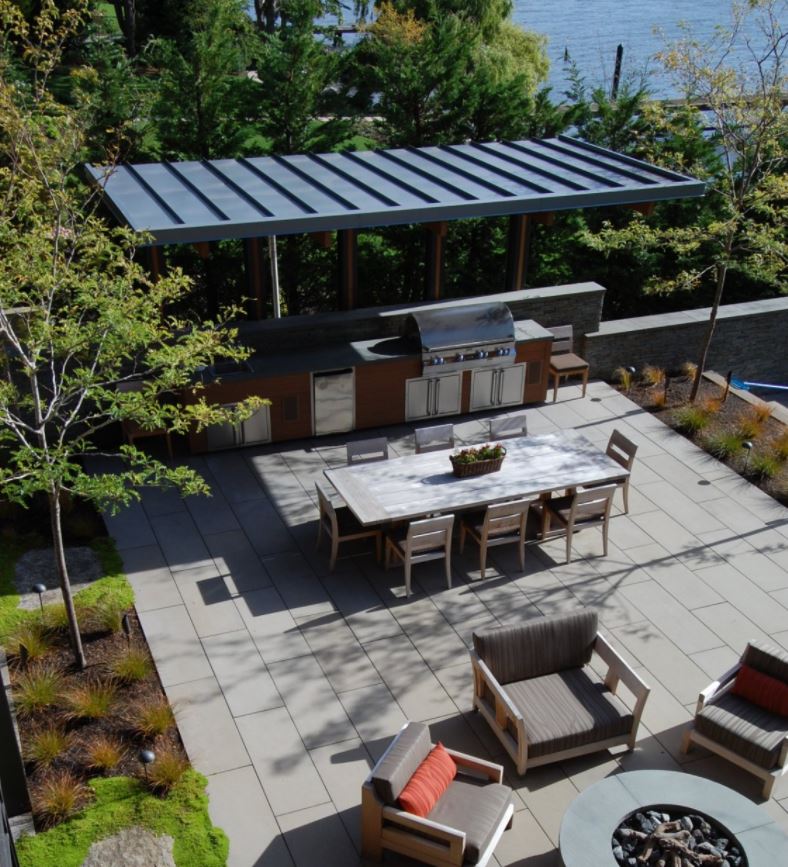 When the outdoor kitchen trend first rose in the late 2000s, outdoor kitchens were designed to be as compact as possible. Today, the trend is to make these spaces larger with a more open concept to integrate cooking and dining areas into the entire outdoor kitchen space. For example, L-shaped kitchens create more countertop space. They also allow your guests to be able to sit on counter stools while you're cooking.
Tile and Natural Countertop Materials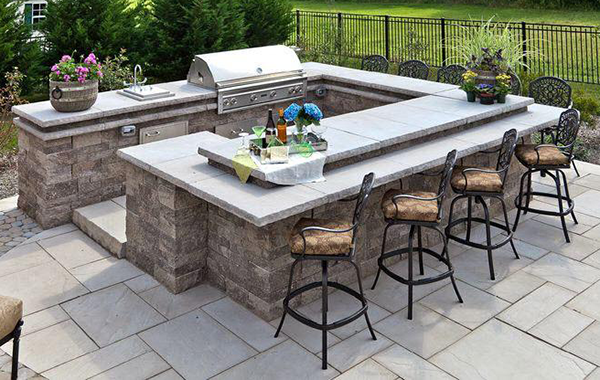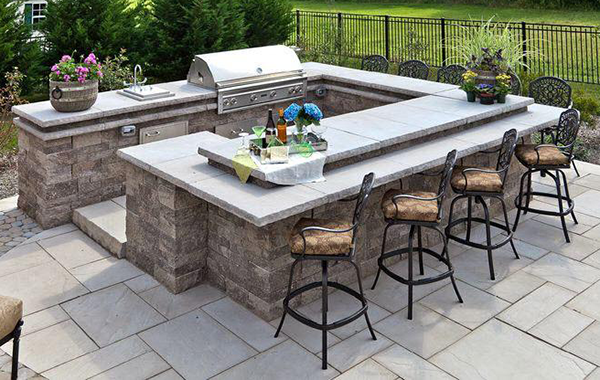 A good countertop can make or break your outdoor kitchen designs. James Upton from DIY Tile Guy says that the biggest trend he's seen in outdoor kitchen designs is tile panels used for kitchen countertops. He notes, "These thin panel sheets are denser and more stain-resistant than granite or quartz. Plus, they are UV-light resistant, making them a great choice for outdoors."
Aside from tile, natural countertops have also been a popular choice. Dan Bailey, president of WikiLawn Los Angeles Lawn Care, mentions that materials such as reclaimed wood, granite, slate, and other natural materials are popular as countertops. Instead of brushed metal looks favored for interior designs, the natural look blends with the outdoors. Their durability allows them to hold up in various climate conditions, although they are trickier to maintain. Bailey advises that you'll need proper sealants for any wood (such as water or oil-based lacquer). Additionally, your outdoor space should be covered to protect your kitchen from the elements. The overall look aligns with a trend we've seen over the past few years of intentionally incorporating nature into designs.
Covered Patios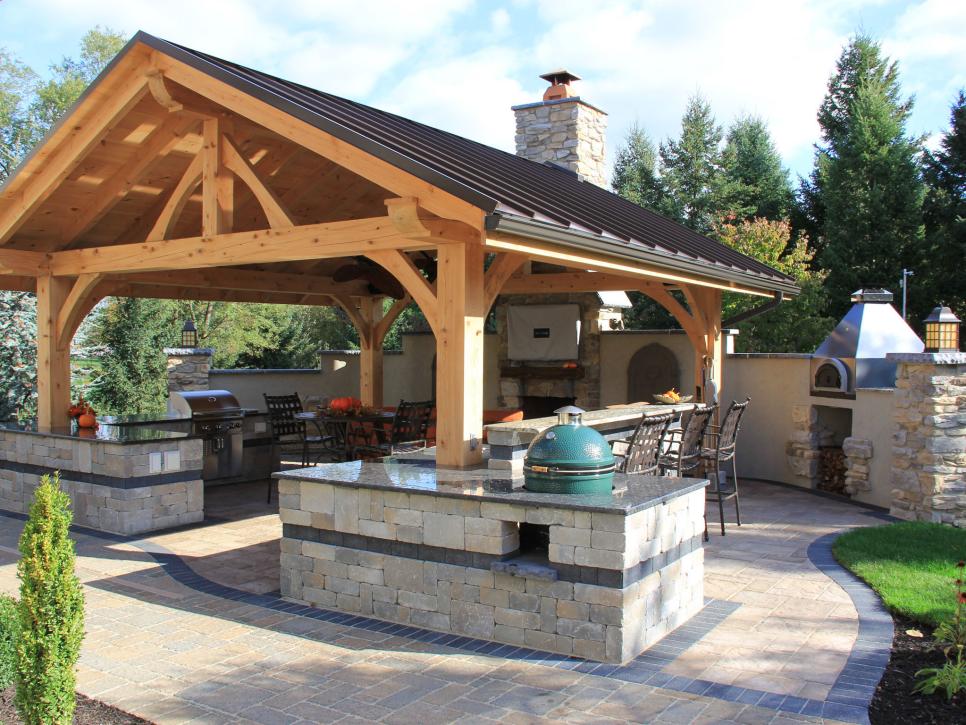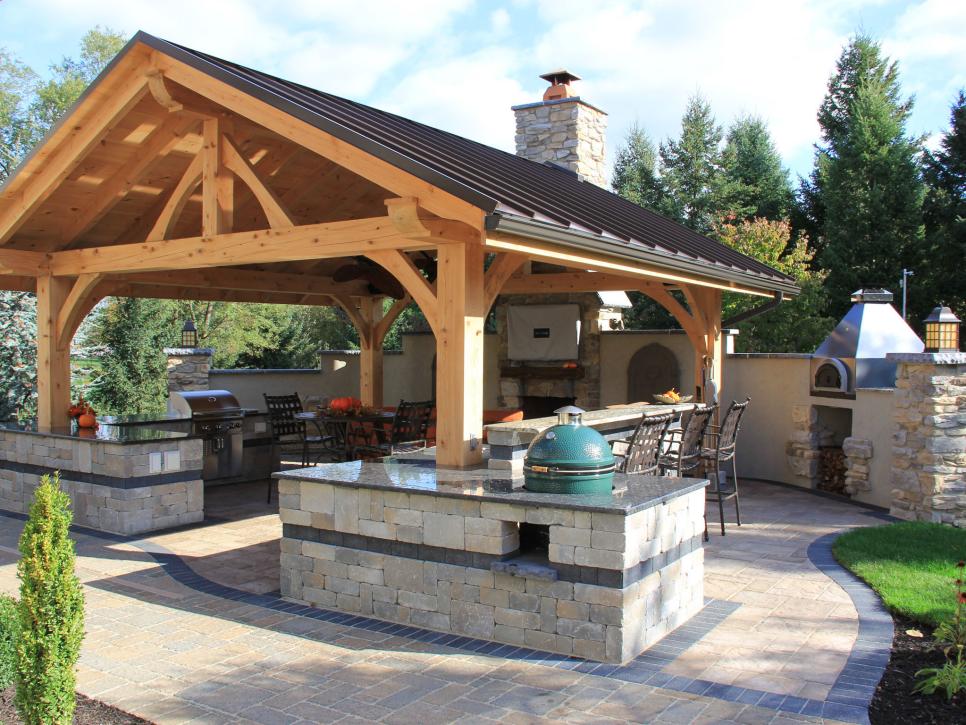 Similar to designing weather-resistant tile panels, covered patios are now a new trend for 2021. Since we're all spending more time outside, our outdoor kitchen patios need to be fit for all weather conditions. Open-air patio structures allow protection from the sun, rain, and other elements while enjoying outdoor dining. It also benefits your outdoor refrigerator, protecting it from the summer heat. Since outdoor refrigerators use up more energy when exposed to sunlight, a covered patio will keep electricity bills from skyrocketing.
Fire Pits for Cooking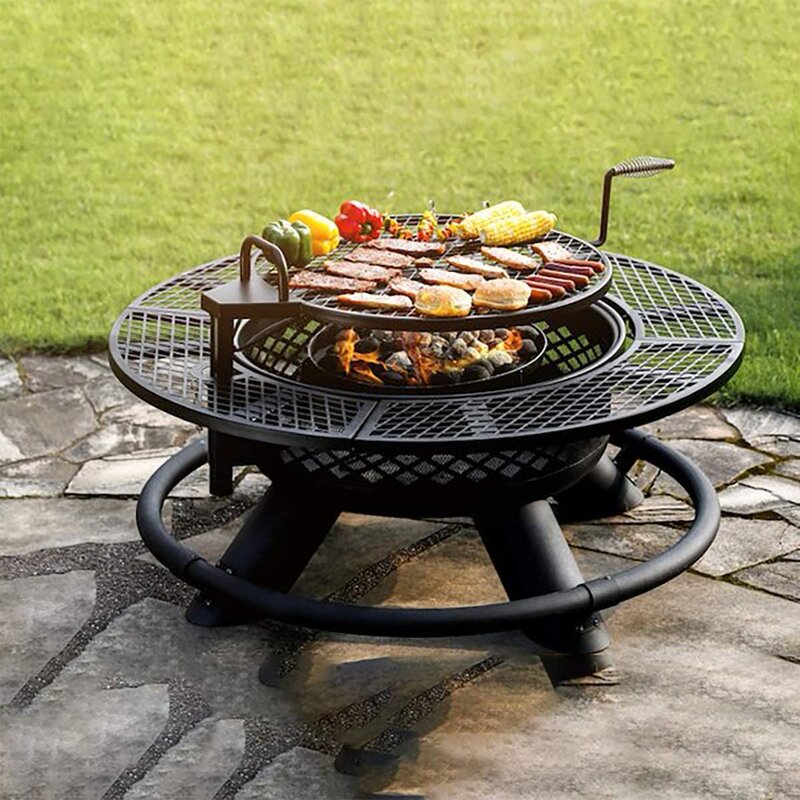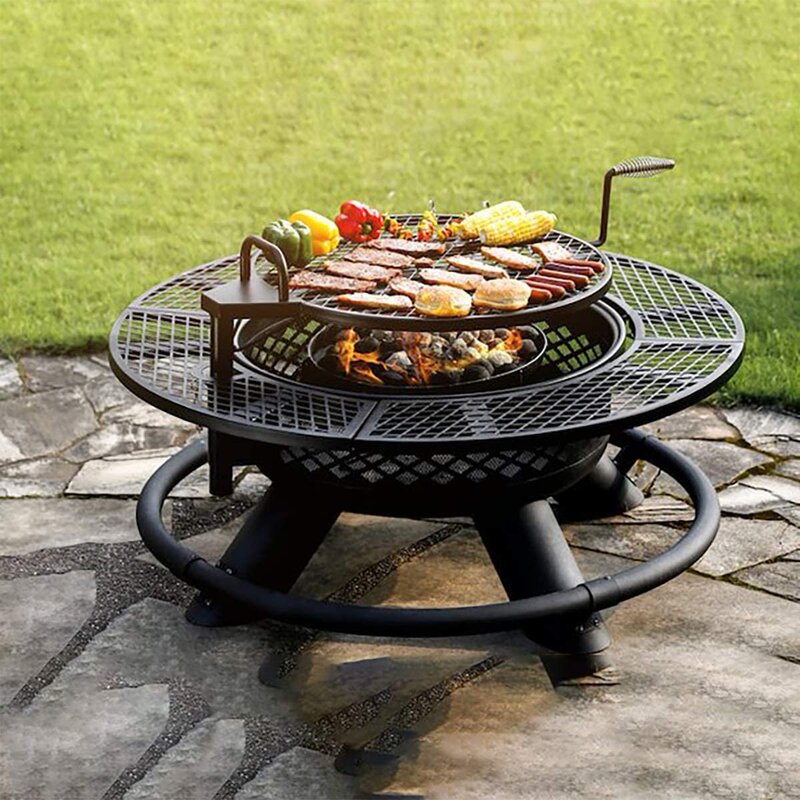 Fire pits have been trending at lake homes for quite some time. However, the newest element of this feature is its multifunctionality. Bailey says that one recent trend is utilizing fire pits not only as a "central feature for entertaining but also for cooking." He mentions this might be a "flash in the pan trend" since fire pits are more difficult for amateur cooks to work with. However, if this is something you can utilize, it's perfect as a dual source of comforting warmth and heat for cooking.

What home-cooked meals have you made in your outdoor kitchen this year?