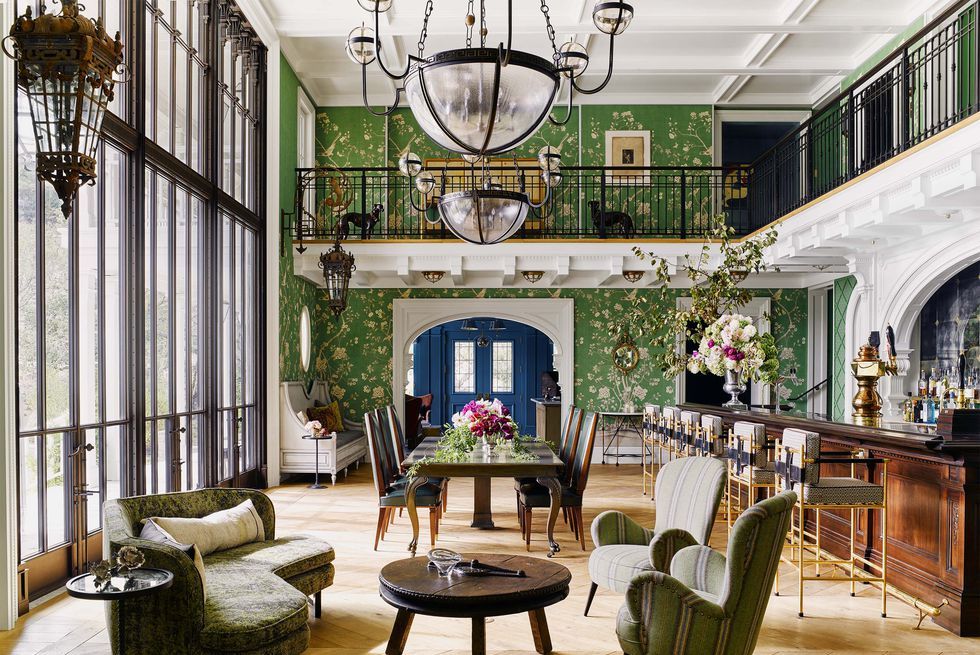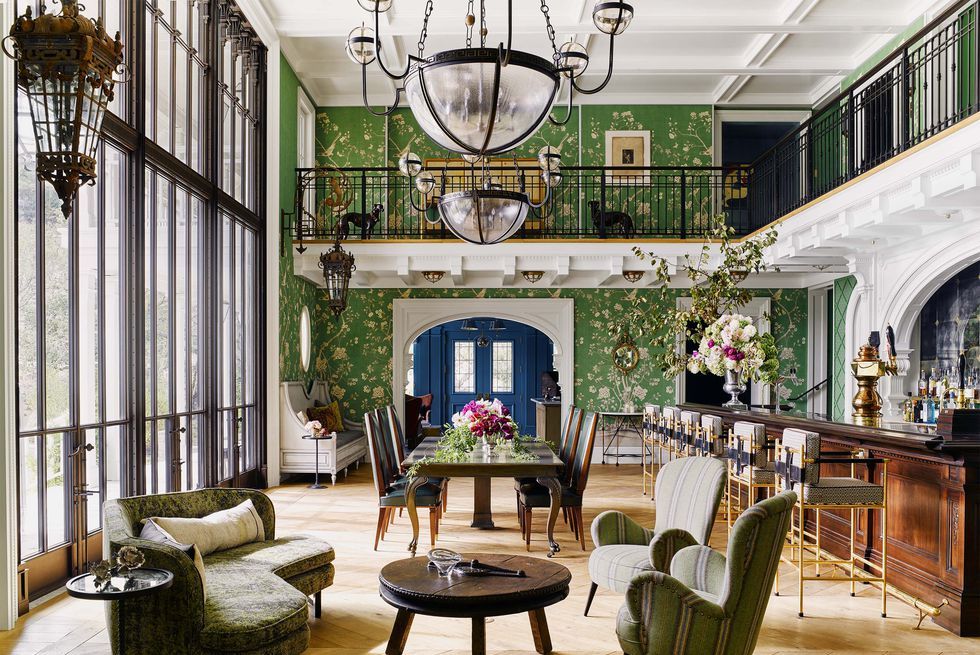 It's hard to believe that 2019 is almost over. We hope it's been a year full of boat rides, bonfires, fishing, and generally enjoying all the seasonal luxuries that your lake house has to offer. As the new year approaches, you might be brainstorming exciting interior design ideas. Maybe you're thinking of redecorating your living room with a nautical theme or finally buying new curtains for the guest bedroom.
Regardless of the project, we're here to help inspire you with the latest interior design trends that are on the horizon in 2020. To get a sneak peek into these up-and-coming trends, we consulted Anne Mueller, a residential interior designer and co-president of Briar Design based outside of Boston. She told us about three specific trends to be on the lookout for next year!
White Kitchens are Out the Window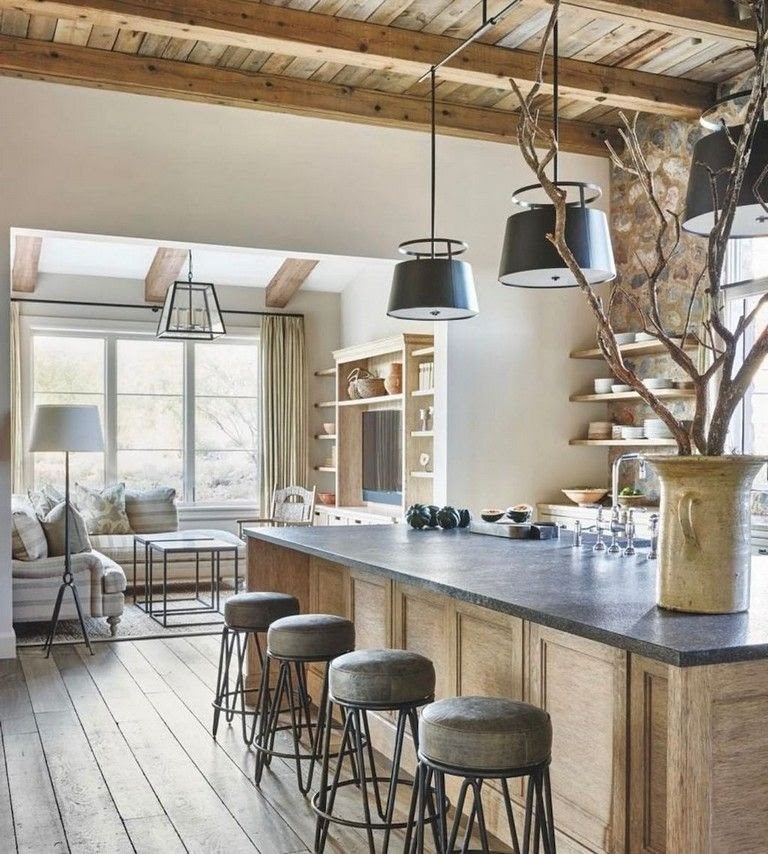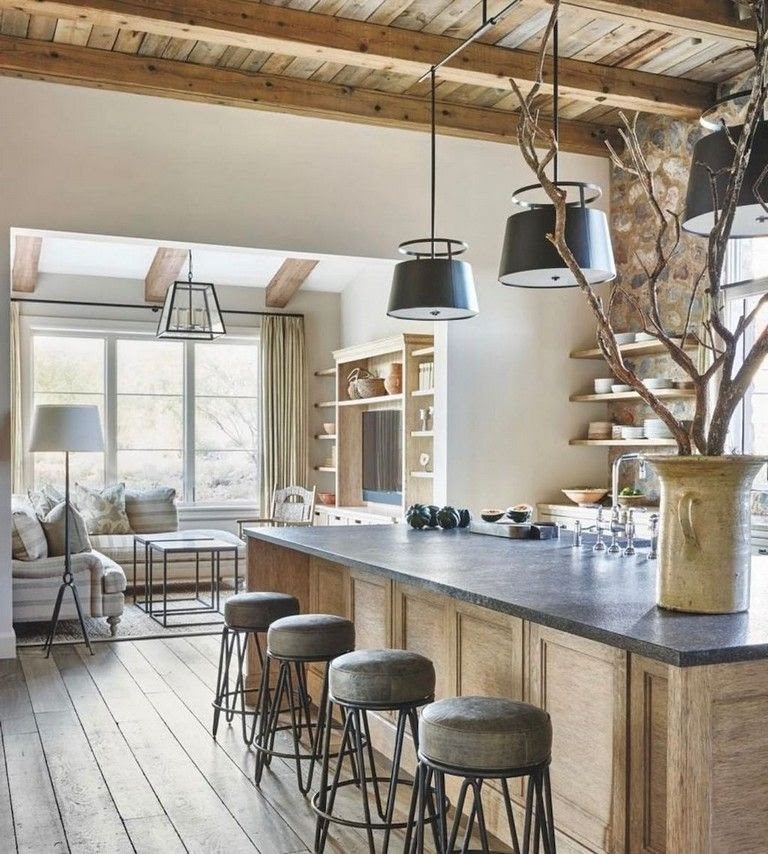 For several years, white kitchens have been a popular interior design trend for lake homeowners. They create a clean, fresh look in contrast with the rugged outdoors. However, new kitchen trends are moving away from purely white kitchens because this minimalist look can evoke a cold, sterile feel. To add a sense of warmth, Mueller notes that "designers and lake homeowners alike are opting for richer finishes such as "off-white" colors like beige, light gray and bone or even taking a bolder approach and going for more saturated colors like navy that used to only be relegated to the island." So before painting your kitchen counter white, keep in mind that slightly darker tones may make your space feel a little warmer and inviting.
Green is the Color of the Year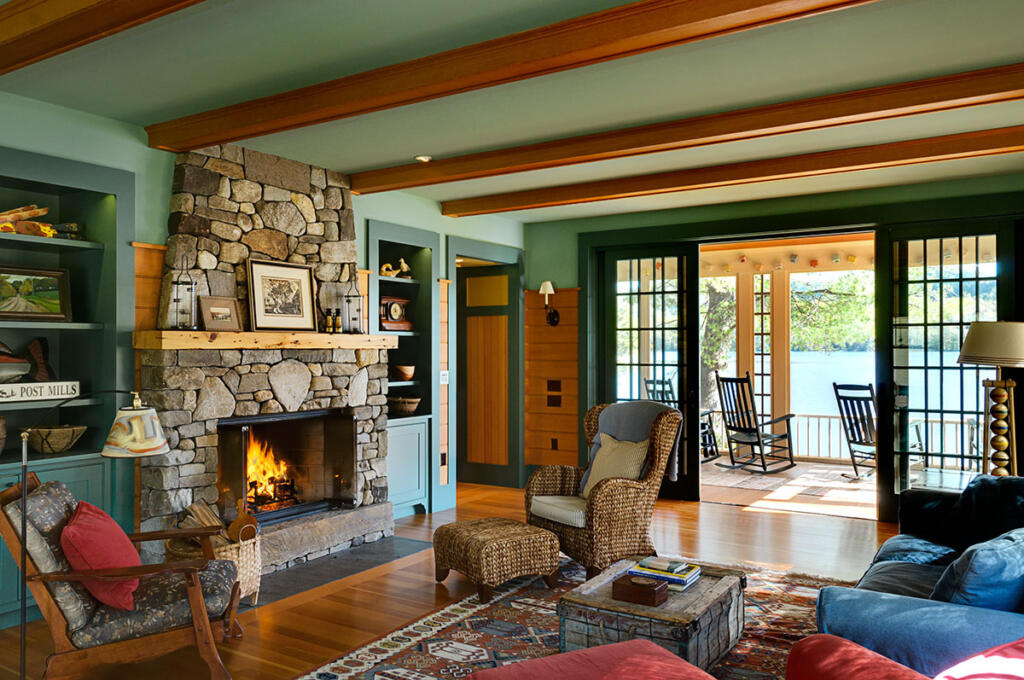 Although Pantone named "Classic Blue" as the color of the year for 2020, Mueller comments that in fact, the real winner is actually green. Especially for lake homes, the idea of "bringing the outdoors in" is a staple interior design trend. As such, integrating different shades of green in your interior decor will seamlessly extend the natural look of the outdoors into your home. Mueller advises against using only one shade of green. She notes, "Green pairs very well with other shades of the same color. The rule of thumb is any combination you find in nature, works in interior design." Just as the trees in your backyard have different colored leaves at any given time, don't be afraid to venture beyond forest green tones in your home.
Wallpaper is Making a Comeback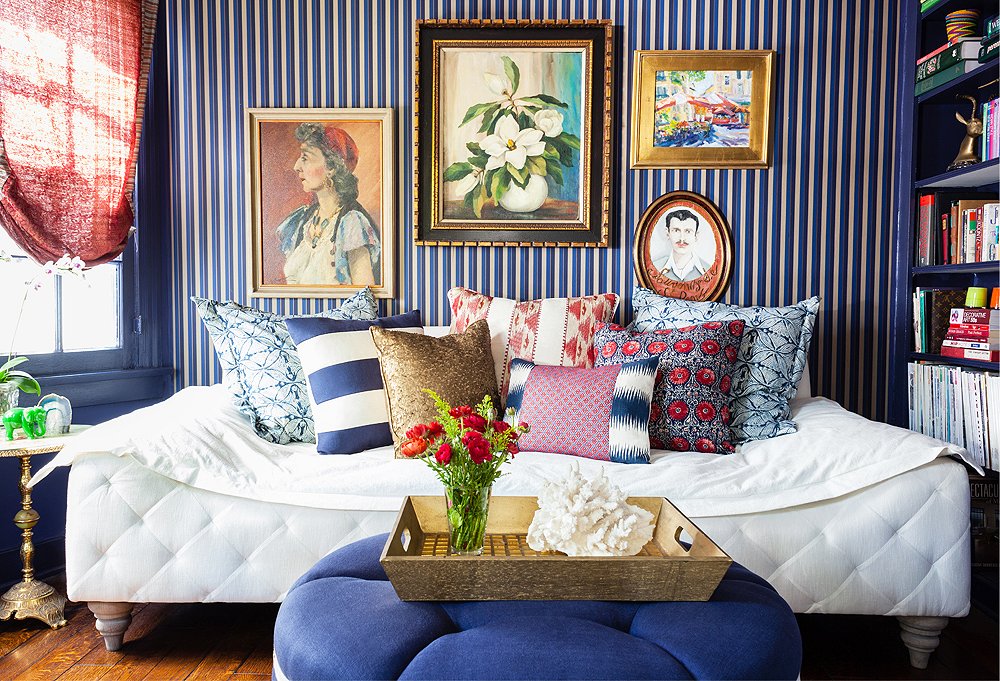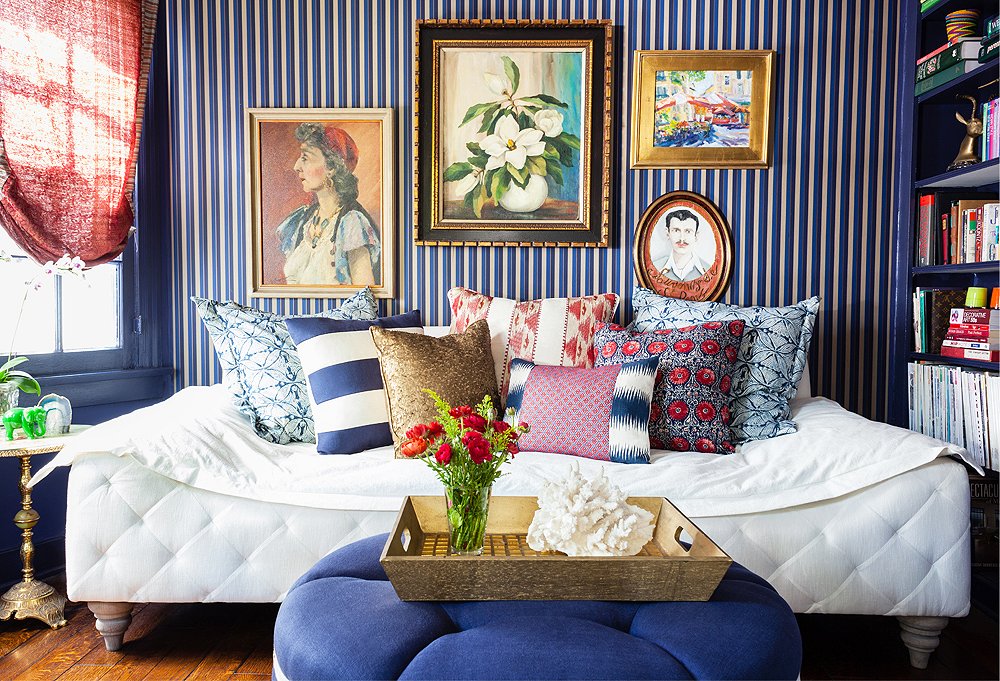 The days of subtle, muted toned painted walls are over as 2019 comes to an end. Instead, wallpaper is back in style and designers are seeing it everywhere. While overtly lake-printed wallpaper of sailboats and canoes might be too on-the-nose for a lake house, Mueller recommends that lake homeowners select long-lasting colors or graphic patterns. She comments that patterned walls "offer a sense of texture and warmth." While Mueller does not advise selecting lake-themed wallpaper, this rule of thumb does not extend to accent pieces. She offers, "Go ahead and get the duck pillow and the tray with the hand-painted harbor scene. These decorative touches are easy to swap out after a season should you get tired of them!"
We hope these tips inspire your own interior design endeavors in the upcoming year! In the meantime, you can follow Anne at @briar_design on Instagram to keep track of the latest looks.
For more home improvement advice and tips, take a quick look at "Top 5 Lake Home Upgrades That Can Backfire on Sellers".