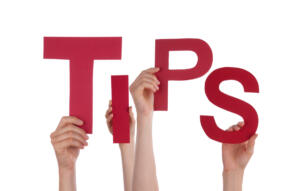 Living in a small space presents a lot of challenges as far as storage goes; you must be creative in finding ways to store your things.
Adding shelving to your home can be a great way to add more storage.
Here are 5 shelving tips to help you make the most of your space:
Closet shelves
These shelves add extra room for the usual overload of clothes and shoes. To maximize the amount of space you have already in your closet, you may add shelf dividers.
They help to compartmentalize your clothes, or even smaller items that you tend to put in your closet.
Another way to utilize your closet space is to add shoe shelves on the floor, that way instead of only one place to put your shoes you have two or three levels to place them, which helps keep the closet from cluttering and looking messy.
Kitchen shelving
If you have a kitchen full of cabinets, there are under cabinet baskets that you can add, which is basically a shelf that looks like a basket.
It will give you an extra shelf, and because of the fact that it's open, it is easy to store items such as paper towels, coffee canisters, utensils and kitchen linens.
A basic wall shelf
Another storage tip is to add just your basic all shelf. These help you to create new ways to stay organized.
A large, basic wall shelf that we all know so well, can hold collectibles, smaller items and even inexpensive cube bins that are both functional and visually appealing.
A large wall shelf can be placed anywhere in the house and make the room look larger by adding extra dimension to the wall.
Stand-up shelves
This shelving tip gives you a lot of space and are usually budget friendly.
Stand-up shelving units, like book shelves, will give you much needed space in order to store anything from collectibles, books, movies, shoes, toys and clothing.
There are also larger, cube shaped shelving units that are ideal for putting in the living room. These units hold fitted cubes that can be inserted in the shelves for smaller items that would usually fit inside a drawer.
This is both an appealing and easy way to create extra space and storage.
An over the toilet shelving
The perfect thing to have in a small bathroom is this type of shelving unit. By having this type of shelving, you will create enough to store your towels and bathroom products without taking up much space.
They create extra space for you to add things, leaving you to have a clean counter for a less cluttered and more organized bathroom.
Adding shelves to maximize the space and storage in your house is a smart way to keep from looking too cluttered.
There are shelving units for all rooms in your house, which allows you to store all your items, usually at a small price.
Every space that you have should serve a purpose in a small home, while being both functional and not over-stuffed at the same time.
With the many ways to add shelving to your home, you will be able to create the look you want and maximize your space drastically while leaving your home feeling both organized and spacious.