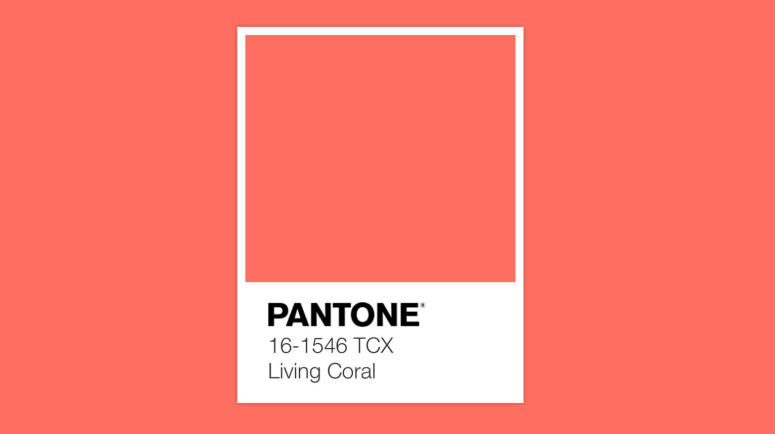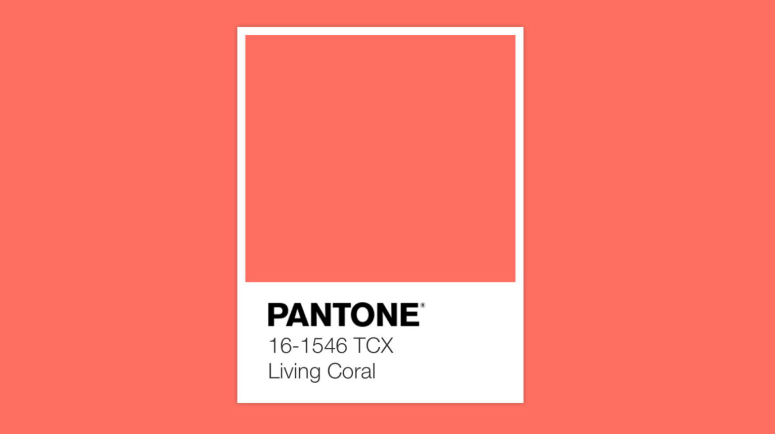 Pantone hit it out of the ballpark with their 2019 Color of the Year, Living Coral. This vibrant, brilliant hue is a dreamy complement to all things nautical and shore-side.
Here are five tips for using the Pantone Color of the Year in your lake home.
Textile Touches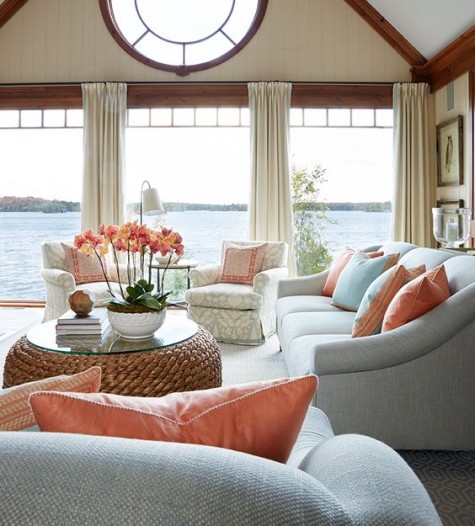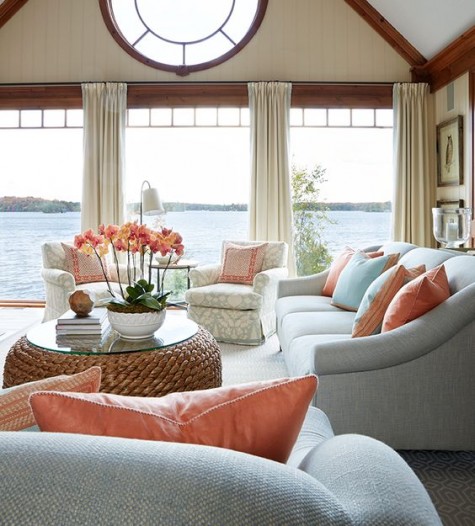 The beauty of textiles is they allow you to make bold or subtle statements with color.
For a low-key look, why not stock your bathrooms with some sumptuous coral-toned bath towels?
Some luxury throw pillows in coral will brighten up your living room, and at the very least some coral placemats or napkins can spice up the dining room table.
Be careful with bright draperies though–your view is one of the most precious things your lake home has to offer, and bright drapes can pull the eye away from it!
Accent Walls
Adding an accent wall in coral is one way to celebrate this color loudly.
While some homeowners may say, "Go big or go home," with a color this boisterous, prevailing wisdom holds that less is indeed more.
Perfect for warming up any space, Living Coral speaks to us most when used as an accent in a breakfast nook, bathroom, or mudroom.
Statement Pieces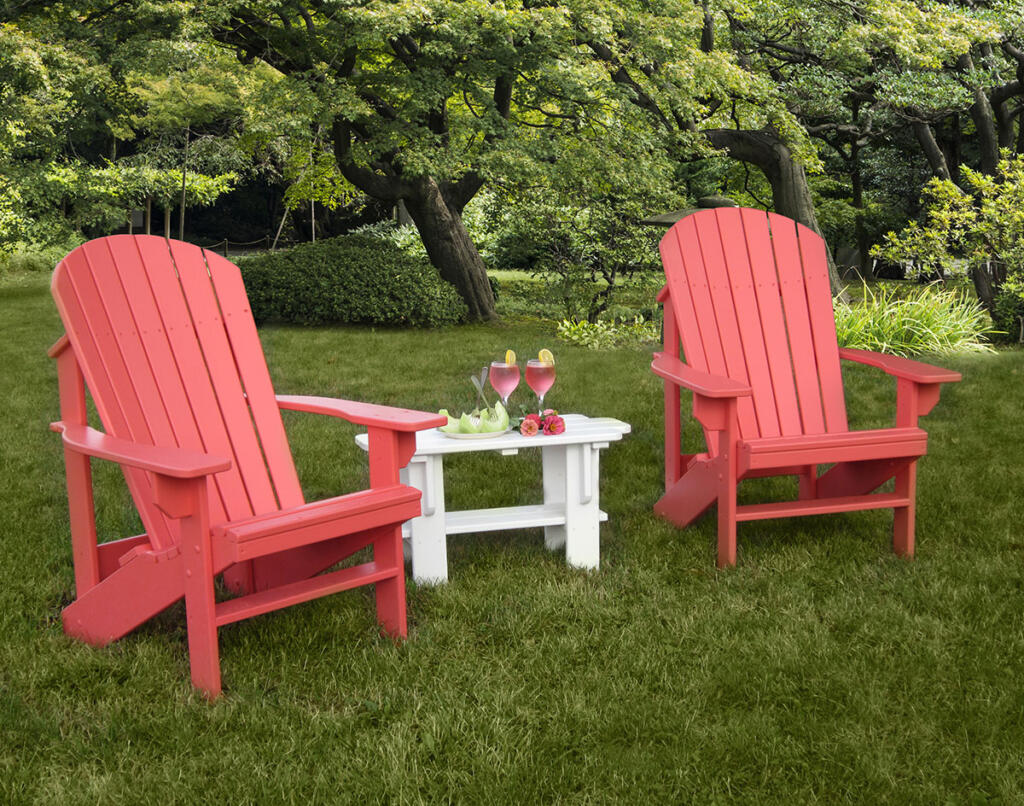 For a bold furnishing set for those with no fear of commitment, these Adirondack chairs in coral will give your outdoor lounging area a delicious burst of color.
Some retro appliances in Living Coral can also brighten up a kitchen dramatically. A classic coral bedspread will give you or your guests an exciting feature to sleep on for years to come.
Wall Art
Consider a piece of art featuring the pigment. An abstract painting or a vintage print can give you just the right amount of coral flair you need to feel like your home is on-point with this trend.
Sometimes, a tiny amount of color will tie a room together in a sophisticated way. Wall art featuring some coral accents will really shine when incorporated with some textile touches nearby.
Floral Accents
Maybe you find the idea of committing to Living Coral long-term a little daunting. If so, consider adding some living touches to your living space.
A few stems of amaryllis, coral roses, and tuberose look great in a vase and can add just a touch of the color to the room on a short term basis.
There are also many beautiful orchids whose coral blooms are great for warming up your home's interior.
Outdoor flower gardens are becoming more trendy as homeowners to improve curb appeal and increase the value of their homes and vacation houses.
Creating a garden can do just that and will give you a lovely outdoor hobby, as garden maintenance is a must for thriving blooms.
Try planting a Coral Wings Rhododendron or a Knockout Rose in Coral. These gorgeous bloomers will add some seasonal flair to your yard and can even provide some stems for indoor bud vases.
Whether you're a slave to trends and can't wait to paint the lake house coral, or you prefer to keep things more subtle, these five tips for using the Pantone color of the year in your lake home will freshen up your 2019 look with very little work.
For more home improvement or DIY tips, read more articles here.
Article Contributed by: Sarah Miller, Lawnstarter.com
Sarah Miller is a writer, self-claimed nutritionist, and CrossFit junkie. She spends most of her time meal prepping and actively trying to beat personal records in the gym, but always enjoys a meditative walk through a nearby woodland area or near a lake.