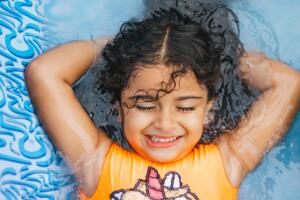 Having an in ground pool can be something really fun for you and your family. You can have loads of summer outings and fun events at your home when you have one.
It can add almost 10% to your home's value if you ever decide to sell. It is important to keep your pool clean and well-maintained.
However, a lot of people do not know proper in ground pool maintenance. Adding a task here and there to your list of chores is not going to do anything but make your pool easier to maintain in the future.
Check levels of chlorine
Checking your pools chlorine and pH levels twice a week will help keep your pool save to swim in.
Most experts recommend that the pH range stay at 7.6 and the level of chlorine stay at about 1.0-3.0 parts per million. When you do check these levels, make sure you do this at dusk and several hours after someone has been swimming in the pool.
Cleaning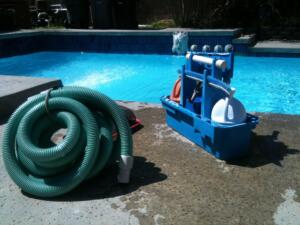 You should clean your swimming pool at least once a week to ensure cleanliness every time a swimmer enters the pool. The skimmer baskets must be emptied and any leaves, grass, or other debris also needs to be removed.
Make sure you put surface cleaner in your pool to keep waterline stains from forming; it will keep your in ground pool looking as good as new.
Filtration System
You definitely need to run your filtration as often as you can, but only during the months over the summer. This will rid your pool of dust, pollutants, dirt, and bacteria which nobody wants inside of their pool.
Off season maintenance
There are some things that you may need to do during your off-season to keep your pool in excellent condition. Make sure you clean your pool and check all of the settings before you close it for the fall and winter.
Check all of your levels beforehand so you know everything is where it should be. Make sure all items are out of the pool such as ladders, slides, or diving boards.
You must drain all of the water from the pool pump and then cover your pool with a heavy cover in order to keep the elements out of the pool. Check your pool cover once every couple of weeks to make sure there are no holes or tears.
It is crucial that you keep your pool in excellent condition no matter what the season is. Some of these tasks may be inconvenient, but the luxury of having a pool definitely outweighs all of that.
If you need to, you can hire an individual or a company to take care of your pool maintenance needs. This will eliminate one of your biggest chores of the summer. The cleaner it is, the more fun you will have in the long run.