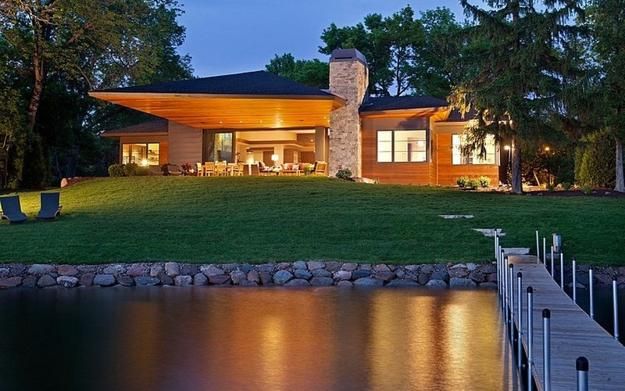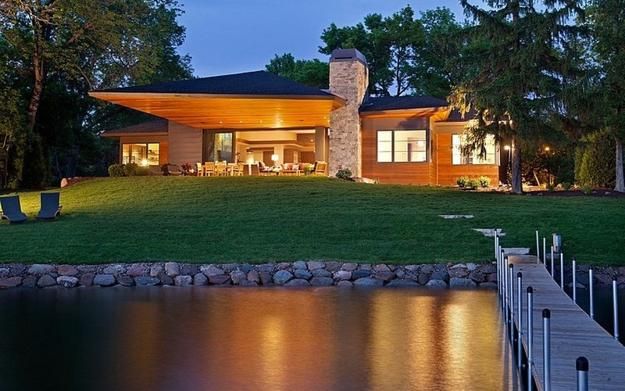 As lake lovers, we all embrace the beauty of nature and the essential need to preserve our environment. And these days, going green—even in small steps—is easier than you might think. As designer Michelle Rohrer-Lauer explains, "Eco-friendly home décor and construction is like switching to organic foods—you can start with a few sensible choices and expand from there. Even small changes at home can make an important difference in your indoor air quality and the health of the planet."
An interior designer based in Chicago—and an avid lake lover and lake homeowner—Michelle is a proud member of the Sustainable Furnishings Council and a certified GREENleader. In one of her talks at an event series she calls "50 Shades of Green," co-hosted by Orren Pickell Building Group, Michelle shared her ideas for eco-friendly design options along with a display of sustainable fabrics, woods, and cork flooring. Here is a summary of her top tips.
Sustainable and Reclaimed Woods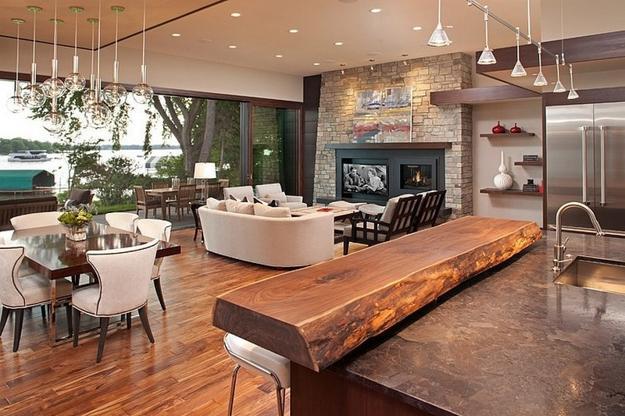 We all know that forests are vital to our existence on the planet. Trees generate oxygen, breathe in carbon dioxide, and help regulate the global climate by absorbing fossil-fuel emissions. Forests also provide a natural habitat for animals and plants, and millions of people depend on forest resources for their livelihoods. So, doesn't it make sense to use sustainably harvested woods, reclaimed woods, and other recycled materials in our home furnishings? Yes, absolutely.
Michelle recommends Red Grandis eucalyptus wood for flooring and cabinets—a high-quality, kiln-dried wood that's both strong and durable. "It has beautiful grain and a smooth finish that requires minimal maintenance," she says. "I love all of that, but the minimal maintenance is even more important at a lake home," she adds.
This species is a fast-growing sustainable wood with a long, straight grain that yields one of the strongest and most stable hardwood building materials—as durable as teak and 10 to 20 percent denser. "Red Grandis also has a high oil content that repels water and moisture," says the designer. "What could be better for a lake home? I like it so much I also put it throughout the first floor of my primary home in suburban Chicago."
Another one of Michelle's favorites is reclaimed French farm-house oak. Beautifully rustic, it brings a casual, organic elegance along with a lived-in feel and a sense of history. "Pair it with modern cabinetry and furniture for an industrial-modern look that is casual, warm, and inviting. My supplier harvests the boards from a variety of homes that date back for generations, resulting in rich variations of color and markings," she adds.
Teak is also a great choice because it's sustainably raised on plantations, conserving our valuable forests, and providing jobs. "Because of its high oil and rubber content, teak is naturally weather-resistant," says Michelle. "And because it is slow-growing, it is very durable. I love it because the organic look is perfect for outdoors at the lake." Click here for more on eco-friendly wood furnishings.
Cork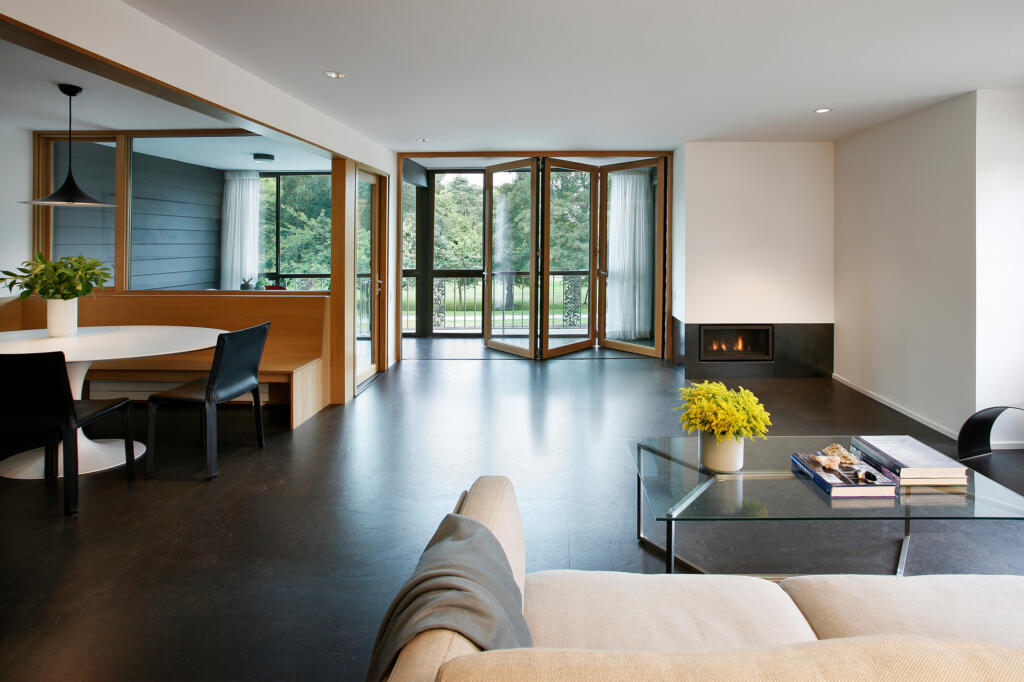 Who would have thought that the material most associated with wine bottles also makes a fantastic sustainable flooring? Surprise! Harvested from the bark of the cork oak, this highly resilient resource is also naturally hypo-allergenic, anti-microbial, and anti-fungal.
"Cork is very durable, too," says Michelle. "Your floor can last over 50 years. It resists dents, absorbs sound, and feels warm underfoot because of its high insulation value. My go-to vendor for this sustainable, renewable resource is Duro-Design. Their product has a water-based finish with minimal off-gassing. It is resistant to abrasion and only needs routine damp mopping with water," she sums.
Sustainable Rugs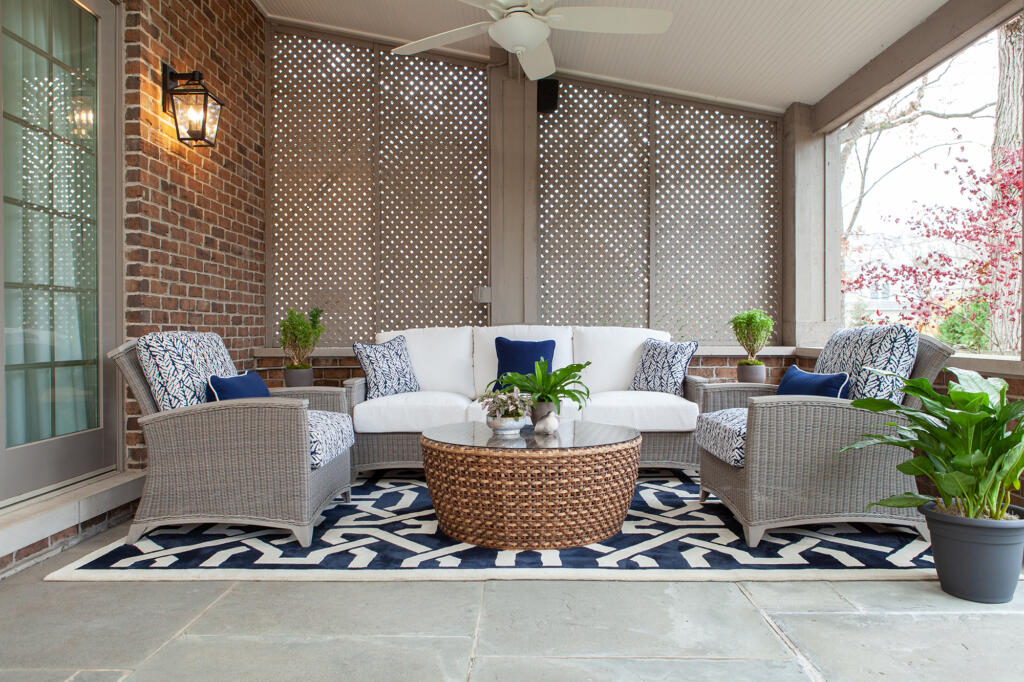 Michelle recently chose a sustainable indoor-outdoor rug from The Delos Company for a client's covered porch that would be perfect in your lake home family room—it's incredibly plush and soft on your feet. The rug is woven from fibers made of recycled water bottles.
"It's good for the planet, and it provides a naturally durable, stain-resistant carpet that is stylish and holds its color," says the designer. "These rugs are pet-friendly, too, which is great because my kids always bring my 'granddogs' up to our lake home. They schlep in and out of the house with sandy, wet paws—but I just can't say no to my kids," she laughs.
Wool rugs are also a win-win for your home. Made with sheep's wool—a natural, renewable resource— they are durable, easy to clean, and biodegradable.
Countertop Alternatives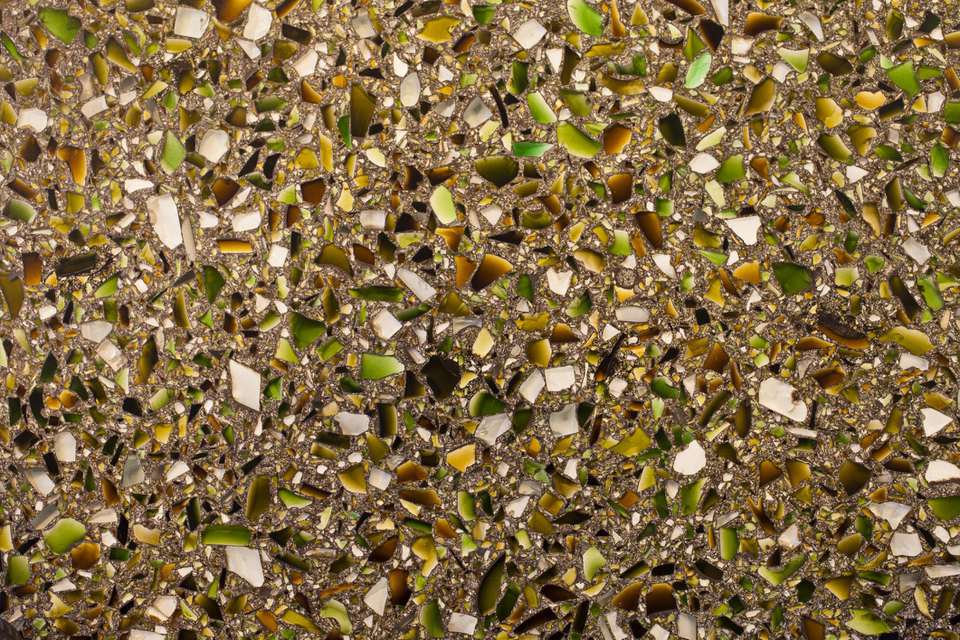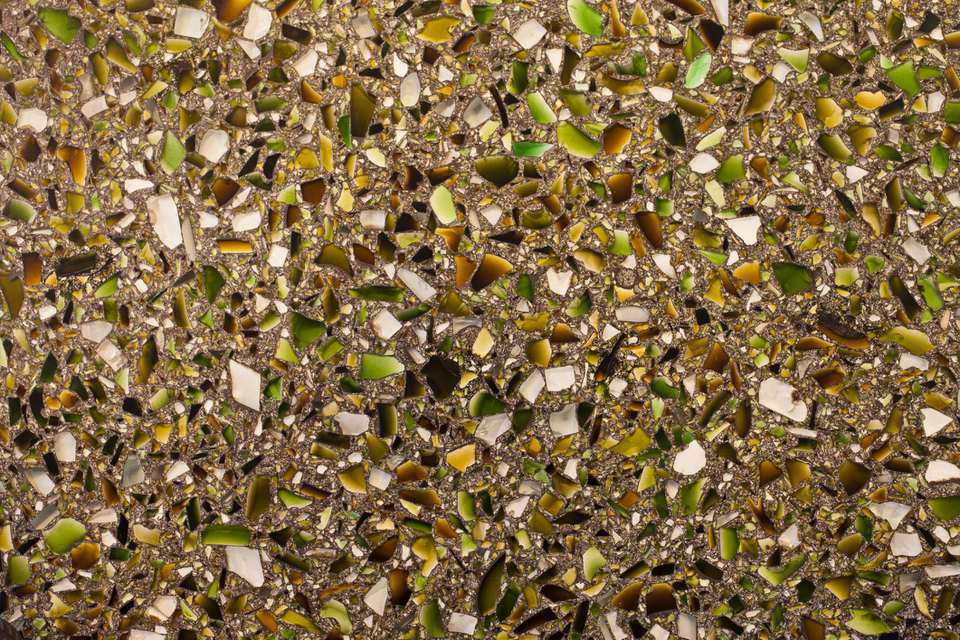 Eco-friendly countertops? "I'm not kidding," laughs Michelle. "Manufacturers are recycling everything— from glass and waste-stone from quarries, to paper and post-industrial scrap—and transforming those materials into fabulous countertops you can feel good about." Click here for more ideas.
Indoor-Outdoor Fabrics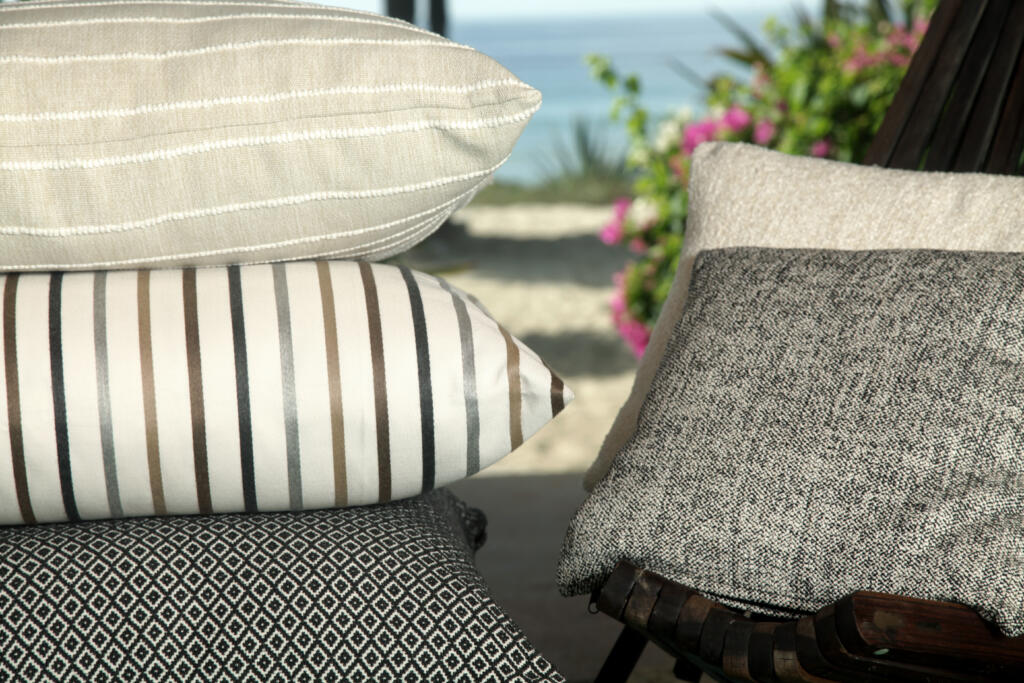 "Sustainable indoor-outdoor fabrics and fibers are a perfect choice for lake homes. Remember how these fabrics used to be rough and stiff? The newest indoor-outdoor materials have a wonderfully soft, supple feel.
"Durability is a top priority," says Michelle. "Like so many people, we enjoy sharing our lake home with family and friends. It's crazy fun with everybody and their dog going in and out of the house all day and into the evening, from our beach and the lake. But that translates into more wear and tear," she adds.
Michelle's current favorite is Kravet's first-ever line of indoor-outdoor fabrics. They are 100 percent recyclable, and the company uses almost no water to produce them. You won't believe these are indoor-outdoor fabrics—they feel so luxurious. The designer recommends them for upholstery in the family room and kitchen, and they are excellent for Roman shades, too, even in the laundry room.
"I believe you can have beautiful furnishings that are also durable, luxurious, and sustainable," says Michelle. "Lake homes are ideal for these furnishings. After all, people who live on the lake—like me—love the outdoors and want to protect it. I think of eco-friendly furnishings as a life insurance policy for the future."