Lake Homes Realty agent Stephanie Millard has been named this year's Best Real Estate Agent in Hoover's Magazine's 2019 list of bests.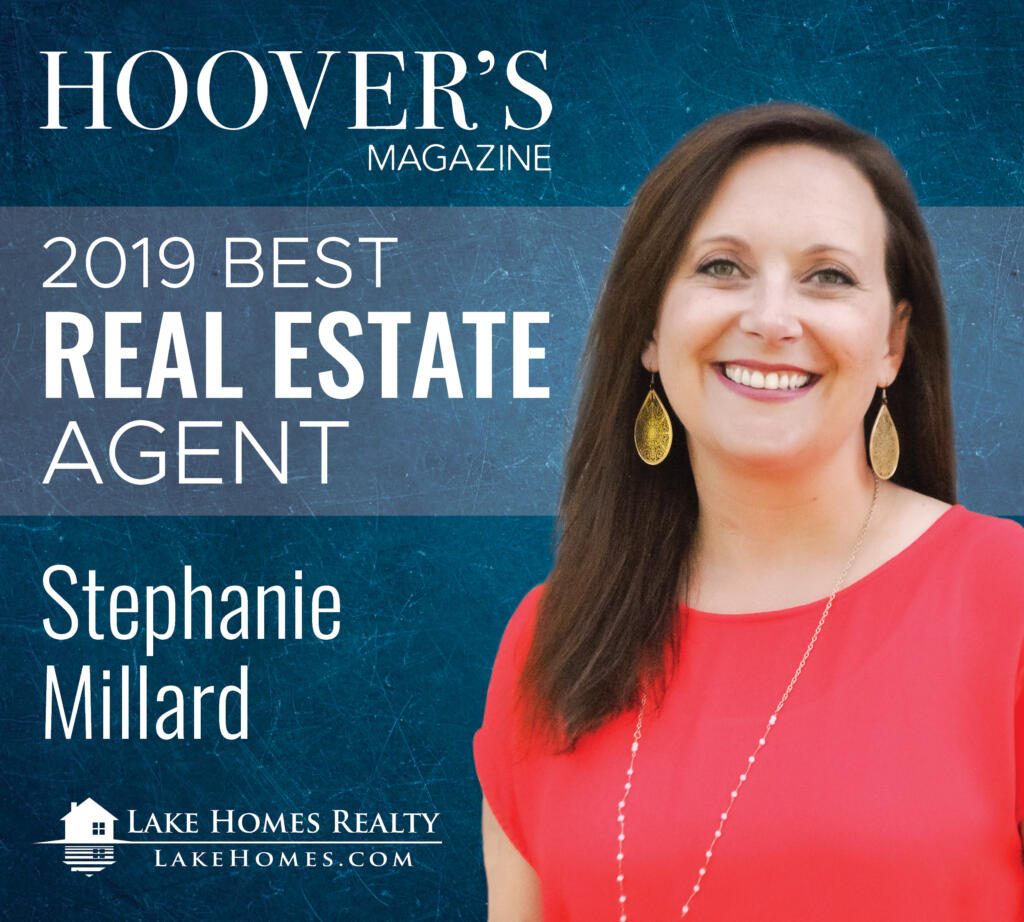 "I'm honored to have been selected by the community as Hoover's Best Realtor," Millard said. "I'm only here because I have the BEST clients, colleagues and support staff!"
Millard also attributes her recent "best" designation to her "client-first" philosophy.
"I'm not just selling homes or helping people buy pieces of property," she explained. "I'm selling a lifestyle and helping clients invest in their futures. My client-first philosophy not only keeps me accessible and responsive to my buyers and sellers, but also allows me to build relationships with them that last long after closing."
It's these relationships and her clients' happiness, Millard says, that gives her her deepest sense of satisfaction as a real estate agent.
This is the first year Millard has received a Hoover's "Best" award; however, it is not the first recognition she has received for her work in the industry.
In 2018, Millard was named a Lake Homes Realty premier agent and Aqua Award winner for having closed more than $5 million in transaction volume for the year.
"Stephanie's recent accomplishments are a testament to her work ethic and dedication to her clients," said Lake Homes Realty CEO Glenn S. Phillips. "We are proud to have her as part of our Lake Homes Realty family and to see her hard work pay off."
Finalists for the 2019 Best Real Estate Agent designation included Renee Hamilton, Jennifer Harris, Gwen Vinzant, Amy Wingo.
For a full list of this year's winners, visit http://www.hooversmagazine.com/hoovers-best-winners-2019/.