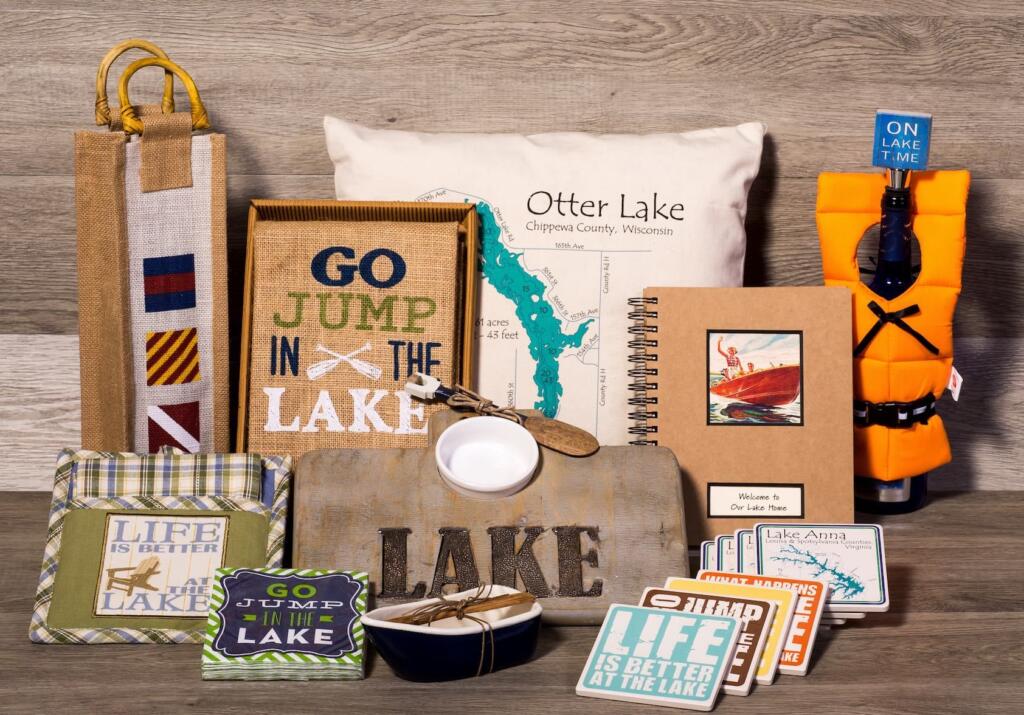 The holidays are fast approaching and — let's be honest — we're still scrambling to find gifts for friends and family. However, just because a gift is last minute doesn't mean it has to be impersonal and dull. Especially if you're shopping for someone who loves the lake, there's plenty of fun, celebratory presents that they'll love. So, if you're shopping in a pinch and aren't sure what to do, check out this list of lake-inspired gifts!
Big Mouth Billy Bass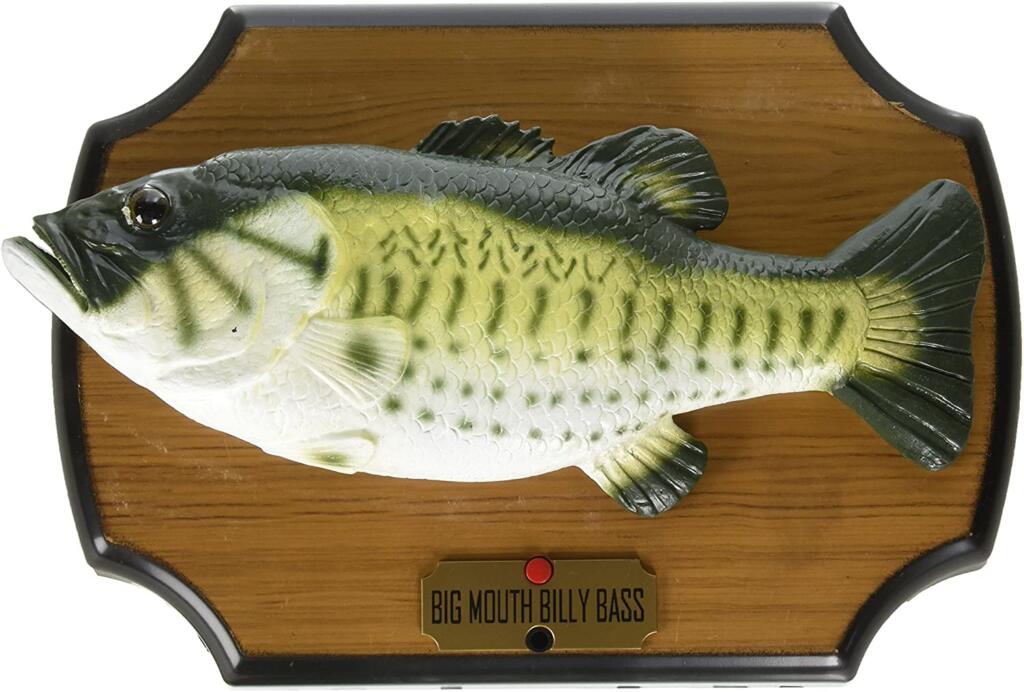 Over its many years of popularity, now in 2020, a Big Mouth Billy Bass mounted on the wall is a lake-house staple. And no, we're not talking about a regular taxidermy fish. This entertaining vacation home accessory sings and moves his head when you press a red button at the bottom of the wall mount. Traditionally, Billy sings Bob Marley's iconic hit "Don't Worry, Be Happy." Newer versions have added other songs to the repertoire, such as "I Will Survive" and "Take Me to the River." As you introduce each lake house guest to this singing sensation, the fun doesn't end!
"It's Lake Time" Clock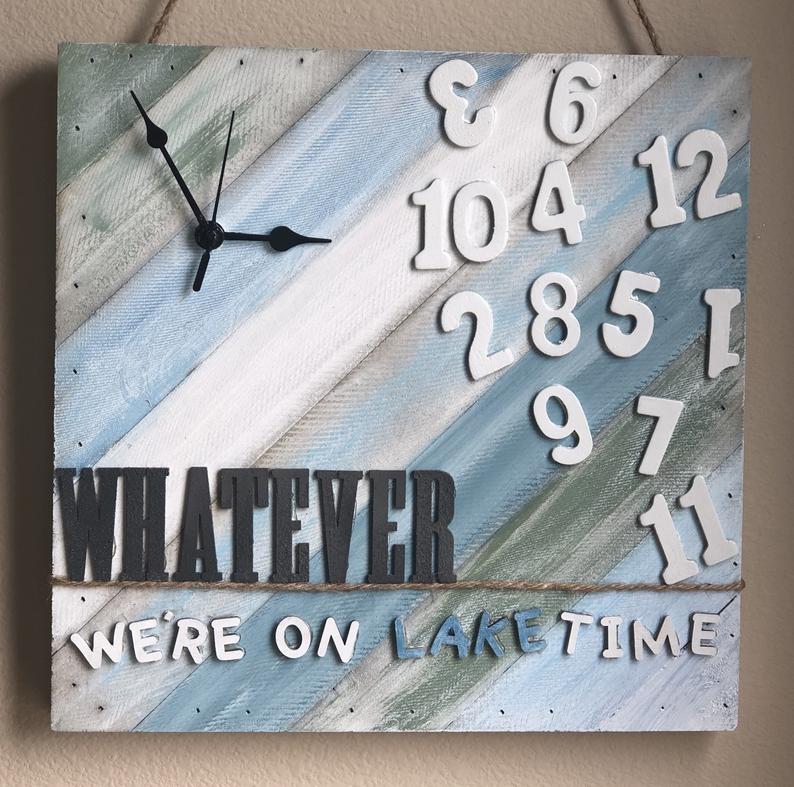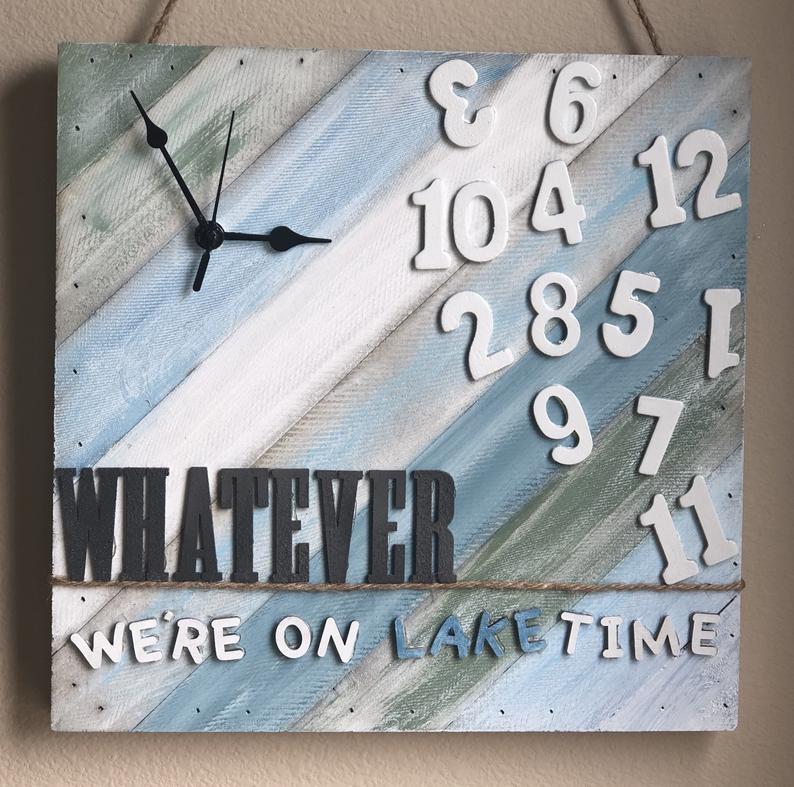 In our daily lives, we're continually keeping an eye on the time, trying to meet deadlines, and generally attempting to be productive. But being on the lake presents a rare opportunity to throw time out the window and relax. These "It's Lake Time" clocks reflect this laid-back lifestyle through home decor. Instead of the traditional analog clock, the numbers are tossed aside, reminding everyone at home to take a step back and enjoy the lake. With this lake-inspired gift, charm takes precedence over functionality.
Lake Themed Ornaments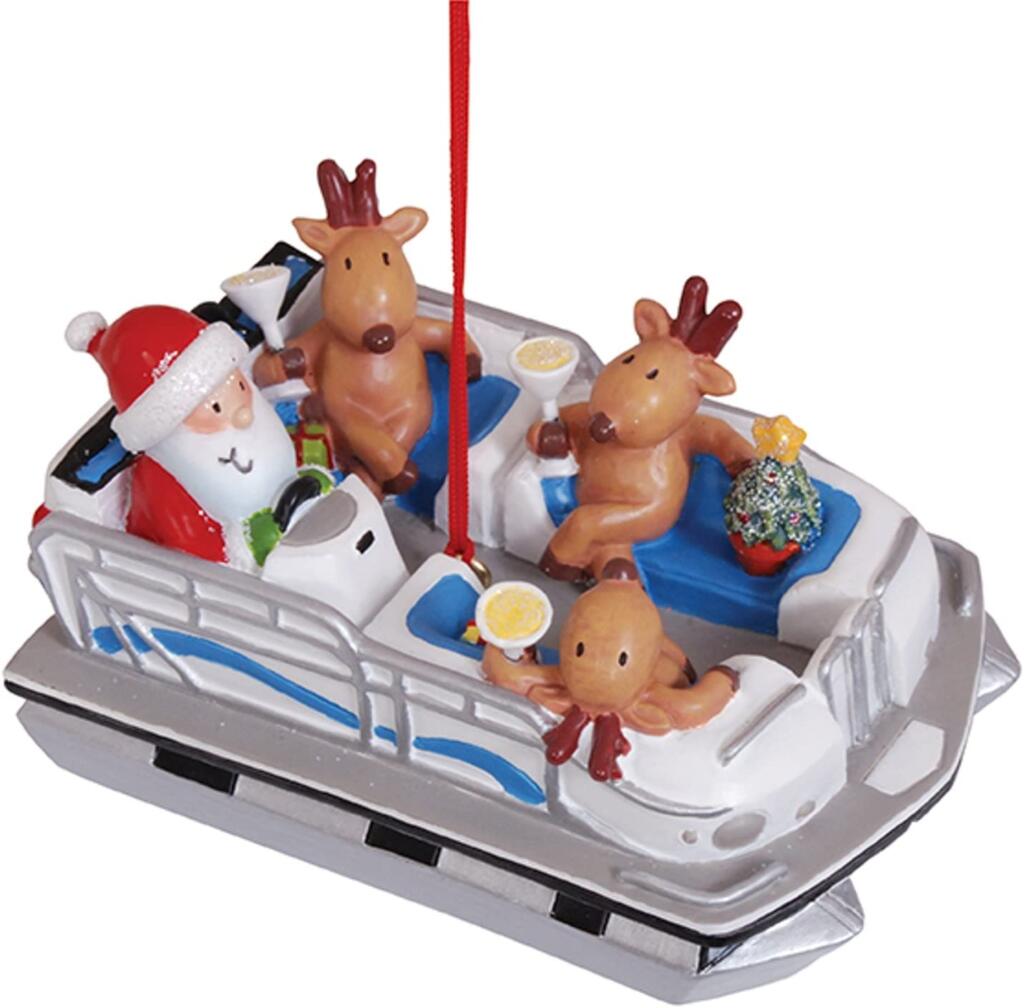 If your gift recipient typically puts up a Holiday tree every year, they'll love a lake themed ornament. The best part about this gift is that you can customize it to fit their personality. Does your lake-dwelling friend have a sense of humor and enjoy fun, slightly cheesy decor? If so, they'd love this ornament featuring Santa and his reindeer enjoying drinks on a pontoon boat. Or rather, if your gift recipient prefers a simplistic style, try something like this rustic wooden ornament with a hand-painted duck swimming in a lake.
Lake Coordinates Flag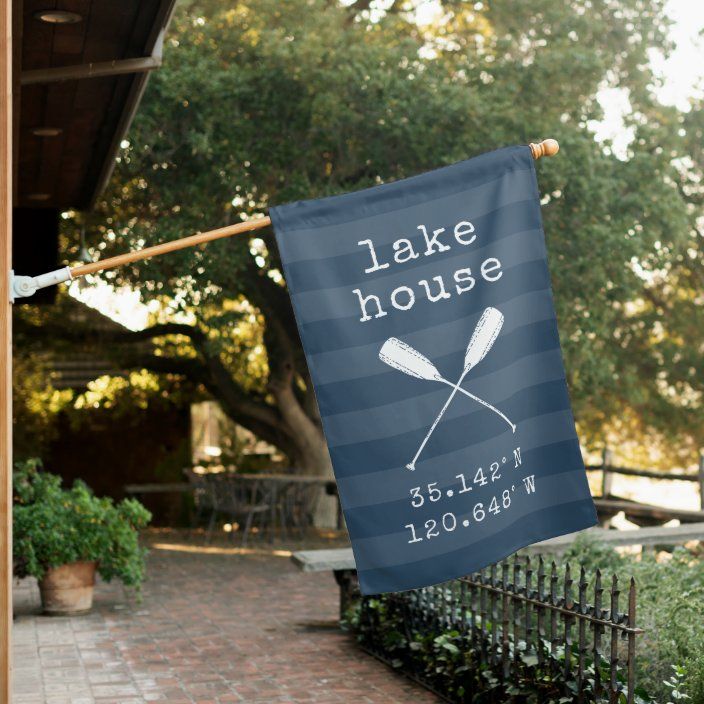 Your lake-dwelling friends will love this adorable gift from Zazzle to hang on their front porch. If your gift-planning isn't too last minute, you can even customize the flag with their lake house's coordinates to add a personal flare. The striped design features with a paddle insignia evoke a classic, nautical look that's perfect for the lake. You can also print this same design onto a pillow, keychain, or koozie. Whichever gift you think will suit your lake-loving friend best!
Lake House Guest Book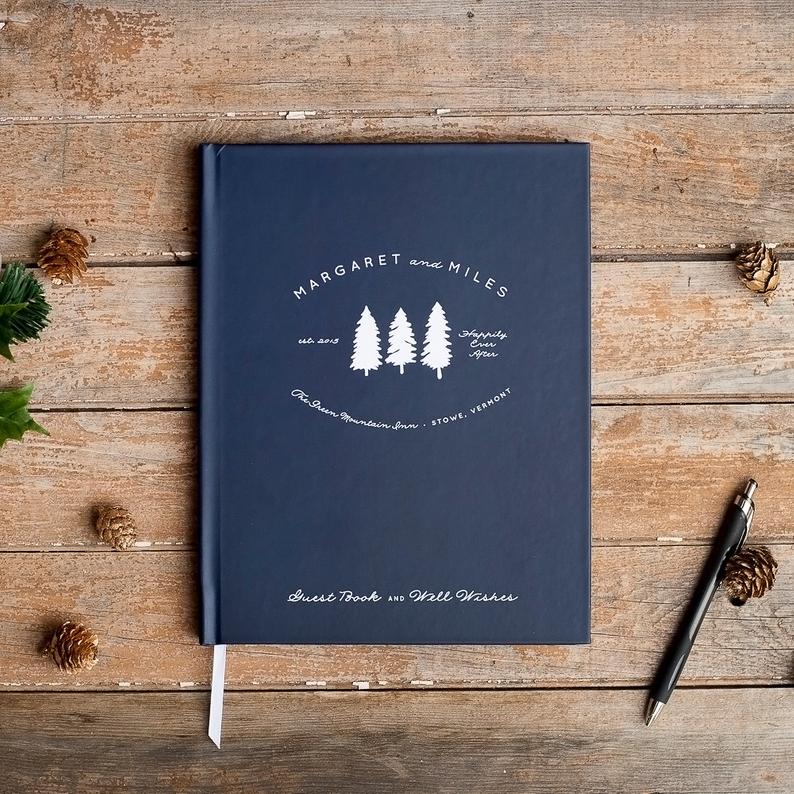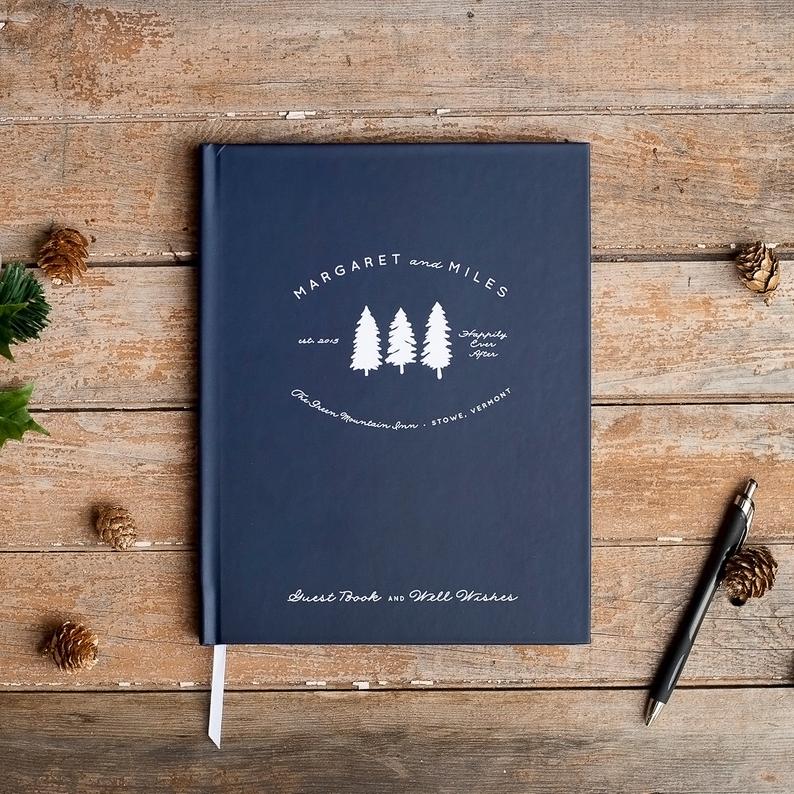 Whether you have time to personalize it or not, your friend will appreciate a guest book for their lake house. It's much more than just a coffee table book — it's a chronicle of notes from anyone who's enjoyed the home. Your friend will enjoy looking back on everyone's messages (including yours) for years to come. Depending on your friend's style, you can choose a sleek book with a textbook cover or a more casual spiral notebook. To make the gift more complete, include a nice pen or a set of fun, colorful pens like Muji. This way, guests will have their designated writing utensils to showcase their personal style.
We hope these lake-inspired gifts help your holiday shopping process this year!