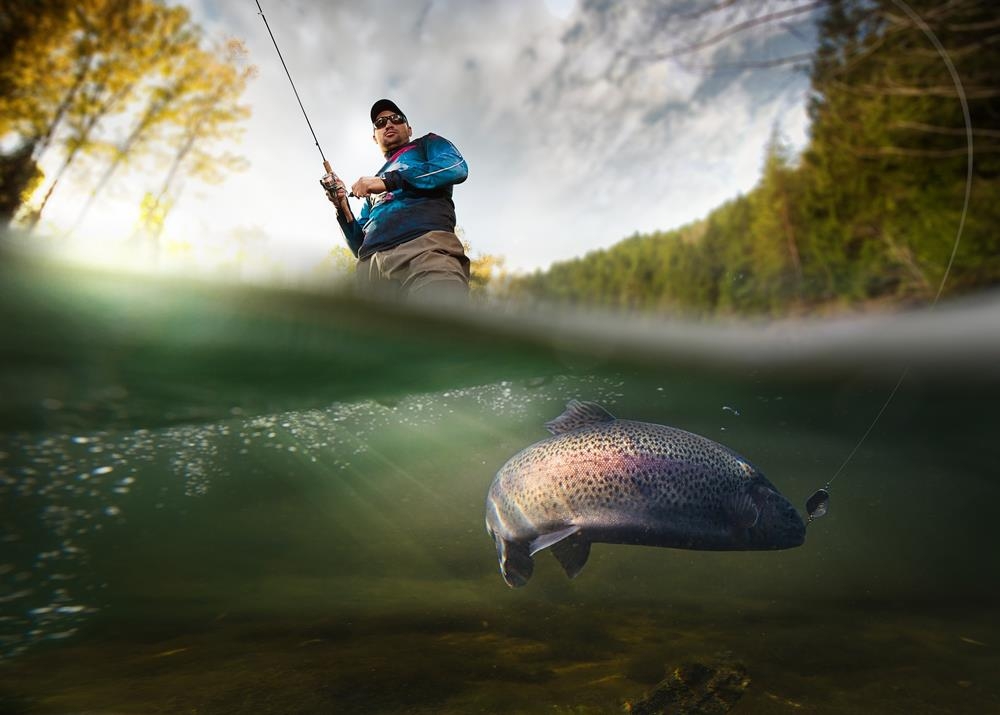 Of all lake activities, fishing is inarguably one of the most popular. It's a staple of lake living. Whether you prefer catch and release or catching-for-dinner, it's always exciting to reel in a big one. Maybe you've even dreamed of landing a world record. As in many aspects of life, catching a big fish is about luck in addition to skill. Today, we're looking back at some of the luckiest anglers out there who currently hold the titles for catching record-breaking fish. Who knows? Maybe you could top one of their catches.
Smallmouth Bass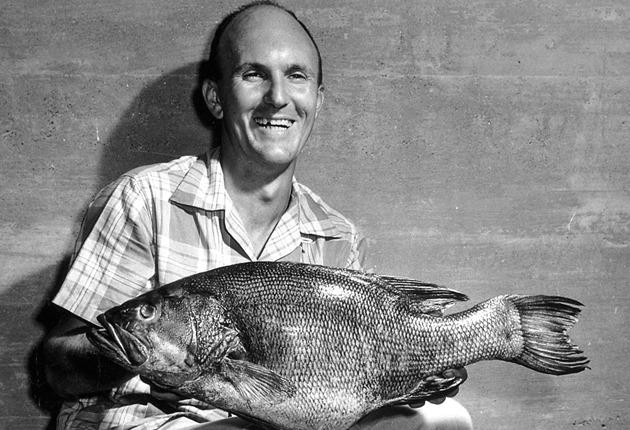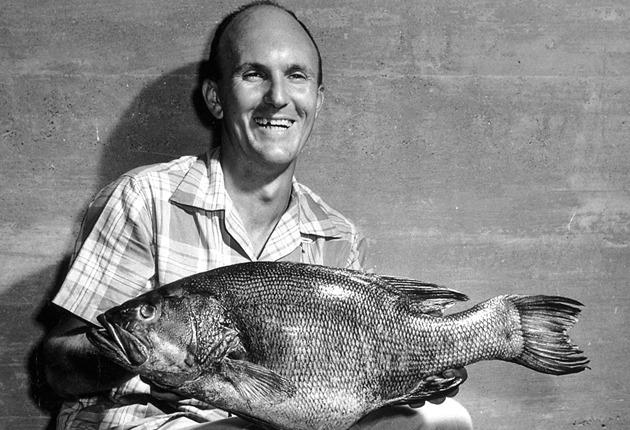 Usually found in pristine streams with a fairly heavy water flow, smallmouth bass are a particularly sought-after fish. They're known for being aggressive fish who fight back, which makes them thrilling for fishers. This lucky angler, David Hayes, was well-renowned for his ability to catch bass and walleye in deep waters. So much so that other anglers shadowed him to learn his craft. On one fishing trip on the Dale Hollow Reservoir that was initially uneventful, Hayes spent a few minutes wrestling with a massive smallmouth and landed the world record. There was subsequent controversy over the catch, including claims that dock hands at Cedar Hill Resort added weight to the fish, fabricating the truth. Thankfully for Hayes, this claim was later debunked, and he restored his world record.
White Sturgeon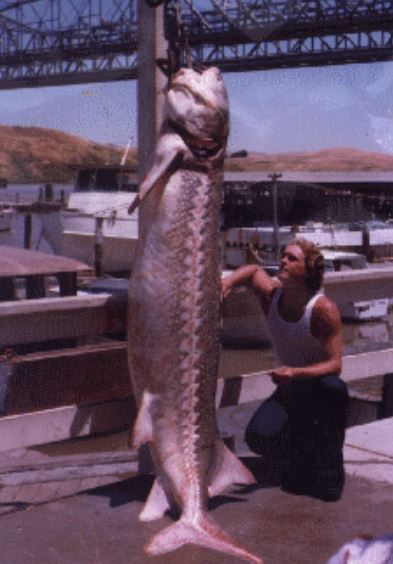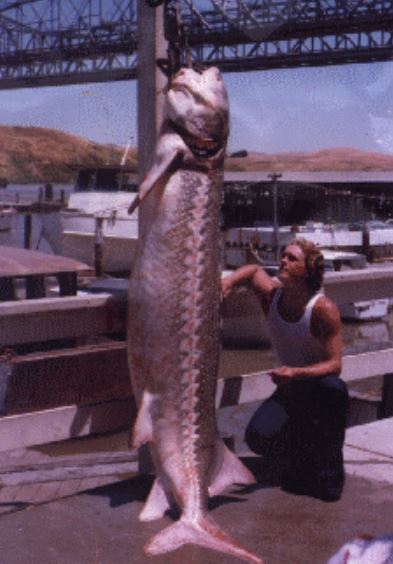 Joey Pallotta's white sturgeon is the biggest fish ever caught with a rod and reel. On the day it was hooked, Pallotta cast a live grass shrimp into the water, and within a few minutes, he had a massive white sturgeon on the end of his rod. He fought against the fish for a whopping five hours and recruited a friend's assistance in his struggle. Eventually, the pair brought it to shore. Partially explaining its large size, the fish was estimated to be 100 years old.
Walleye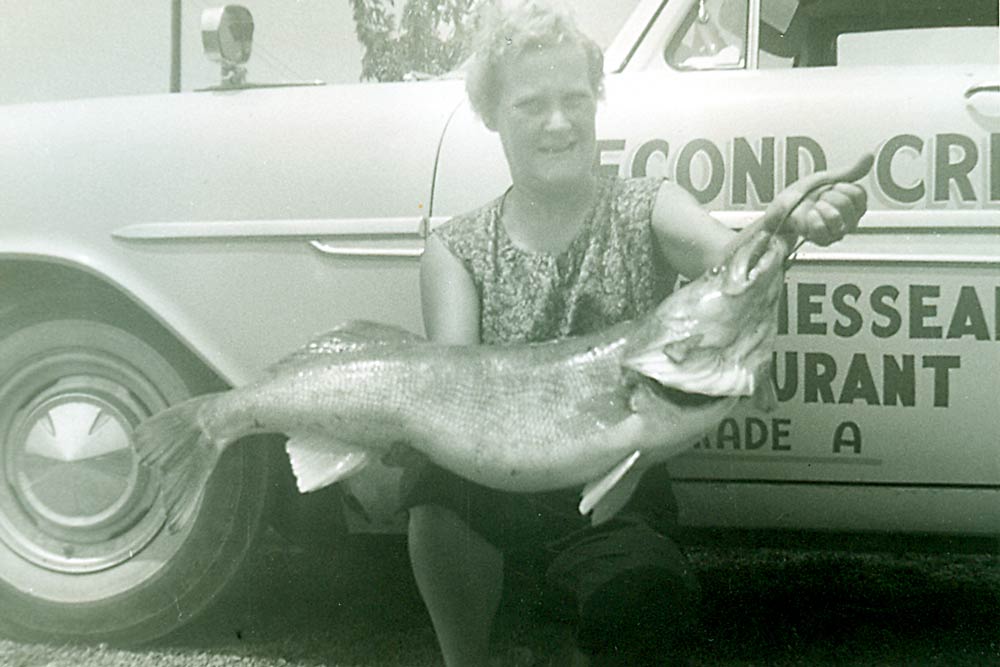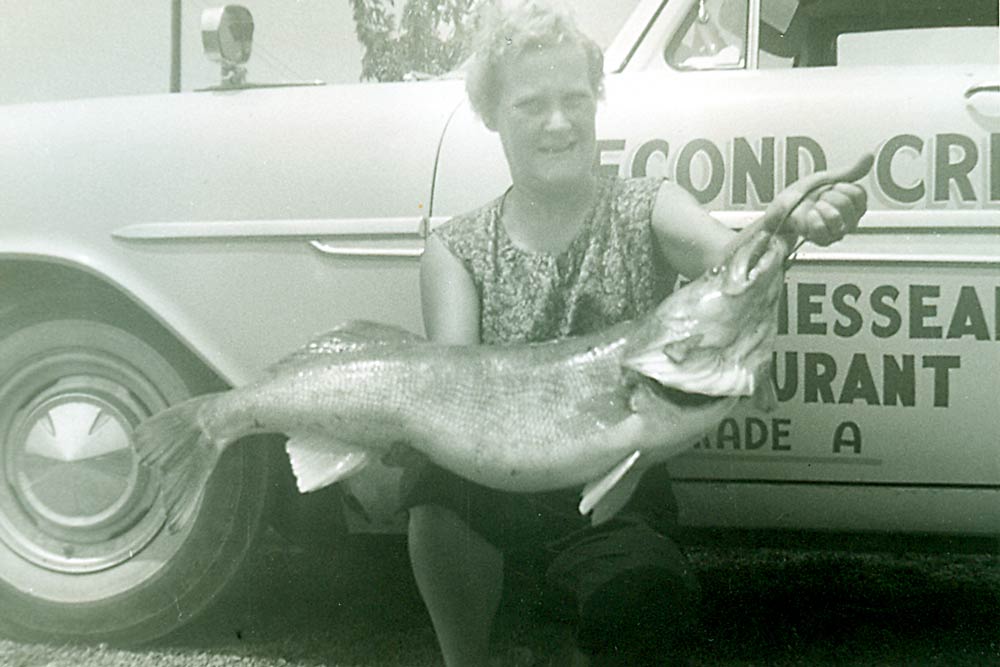 On the day that Mabry Harper caught this record-breaking fish, he was about to eat it for dinner. However, upon noticing its large size, Harper's wife (seen in photo) pushed him to bring it to Tennessee officials to be weighed. Although adult walleyes weigh 24 pounds on average, Harper's catch of the day was just a pound heavier, at 25 pounds. That night, he finally got to eat the fish for dinner.
Pike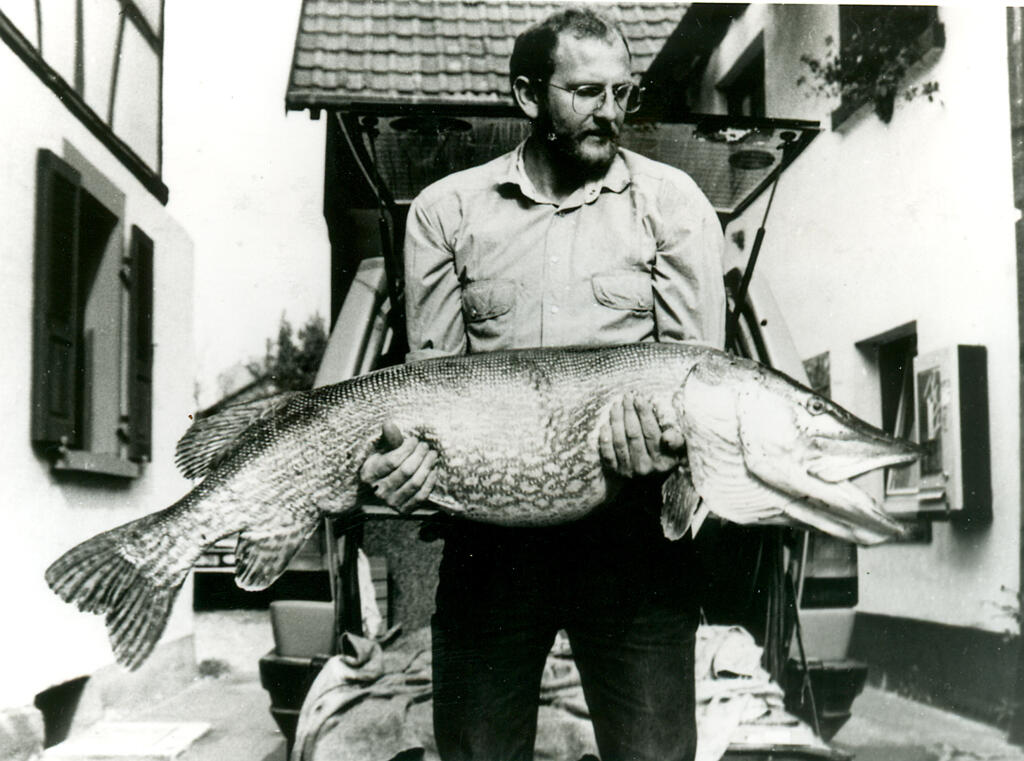 When he began his fishing trip that day, Lothar Louis didn't set out to catch pike. The plan was to catch carp and roach, but the trip took a surprising turn when a massive pike took his bait. The fish was so heavy that Louis had to put his hands inside the gill covers to catch it. In a subsequent interview, he said he was so excited that he didn't feel the pain of the pike's sharp teeth. It was all worth it for this record-breaking fish.
Crappie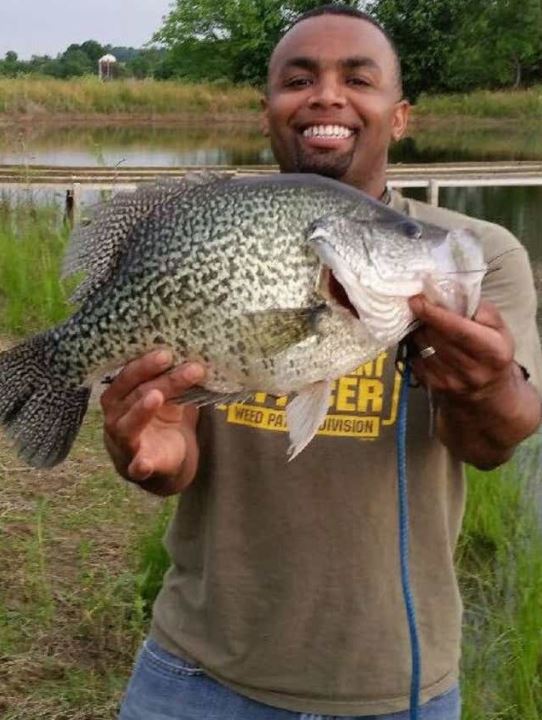 This fish is one of the more recent world record-breakers, just two years ago. In 2018, Lionel "Jam" Ferguson caught a large crappie on a small private pond in Loudon County. After being weighed by a Tennessee wildlife officer, it is now the International Game Fish Association (IGFA) all-tackle record and the Tennessee state record. But this isn't his first record. Earlier that year, Ferguson caught a crappie that was indeed a record for the species. However, since no officials were on site to weigh it, he couldn't register the fish at the time. Thankfully this time, he reported an even larger fish!
Brook Trout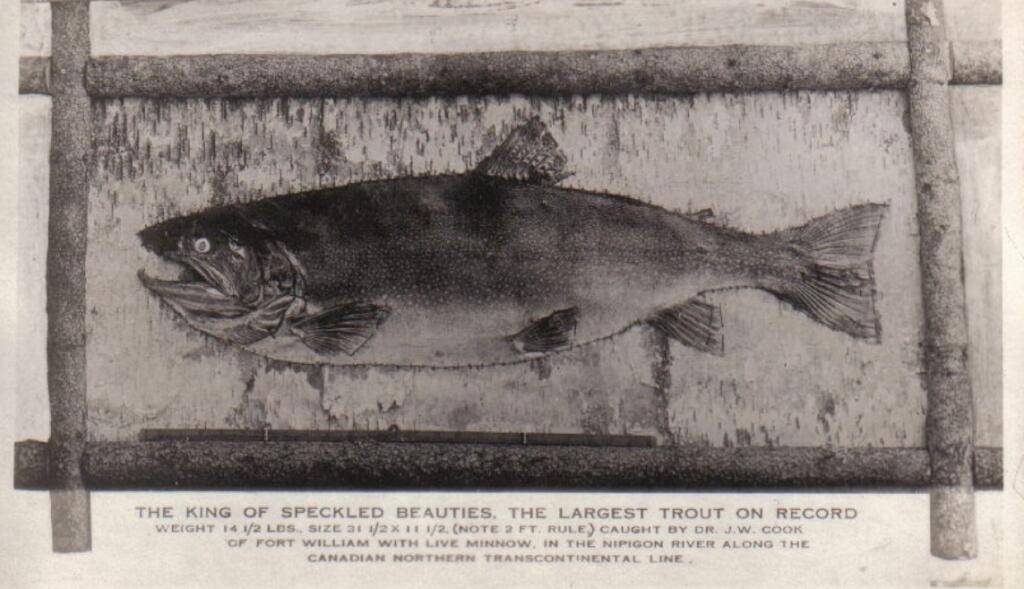 J.W. Cook's record-breaking fish is the second oldest record in the IGFA books. Several pounds heavier than the runner-up brook trout, this prize winner — more than 100 years old — will be challenging to top. If you're in Ontario, be sure to check out Cook's bamboo rod at the Thunder Bay Historical Museum.
Channel Catfish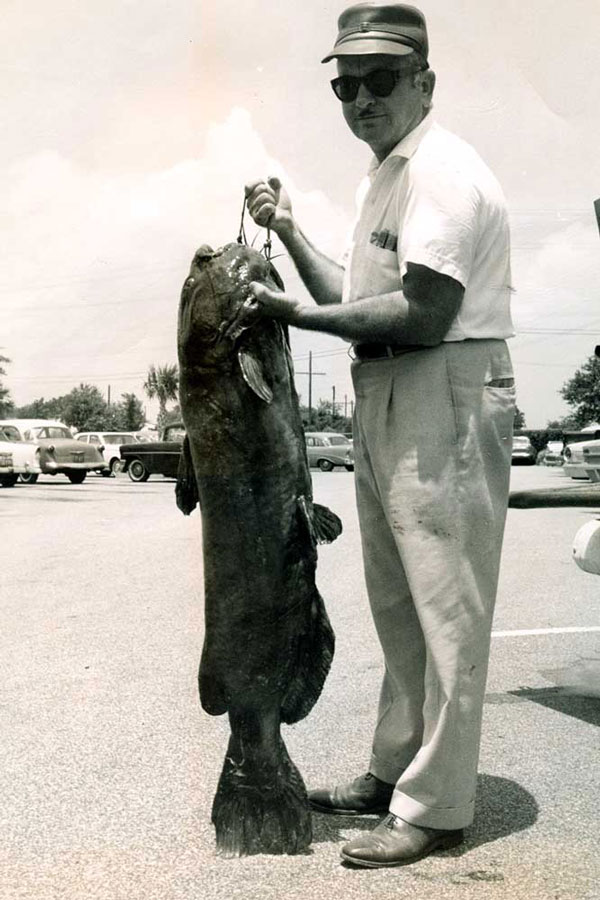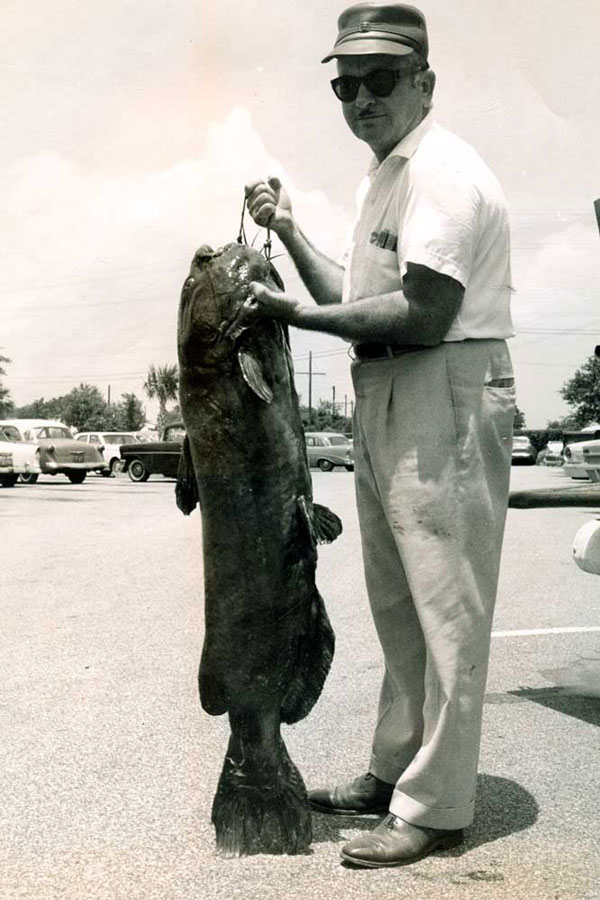 W. Whaley's record-breaker is more than 50 years old, which is surprising given that channel catfish are quite common. It seems likely that someone would have broken the record by now. However, Whaley must have been very lucky on that July day. To date, not even the runner-up fish have come within 10 pounds of his record.