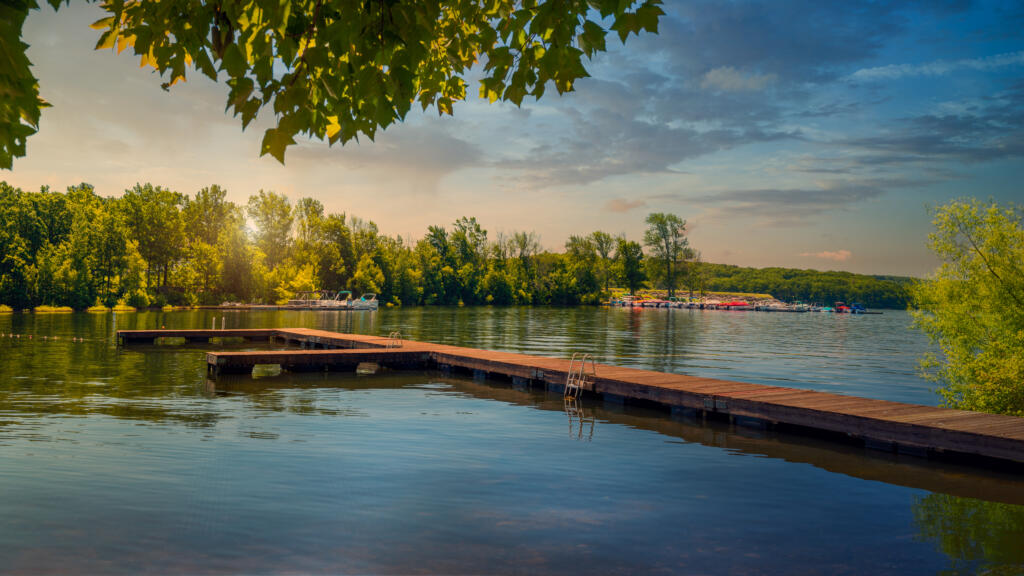 The area in the Pocono Mountains that Native Americans called "the stream of swift and slow water" is now more like "the lake of big fun." But no matter how you wish to translate it, Lake Wallenpaupack is the focal point of a charming community that offers plenty of recreation and entertainment options for tourists and residents alike.
The expansive 5,700-acre lake has 52 miles of uninterrupted shoreline, providing easy access to the water. Boats abound during the warmer months, and fishing is popular throughout the year. And all this takes place deep within the breathtaking beauty of the tree-filled Poconos.
"One of the great things about this lake is the natural beauty of the shoreline," says Steve Gelderman, co-owner of Wallenpaupack Scenic Boat Tours. "Everywhere you look you can see these landscapes along with wildlife like bald eagles and ducks. You can really enjoy the natural beauty of the lake."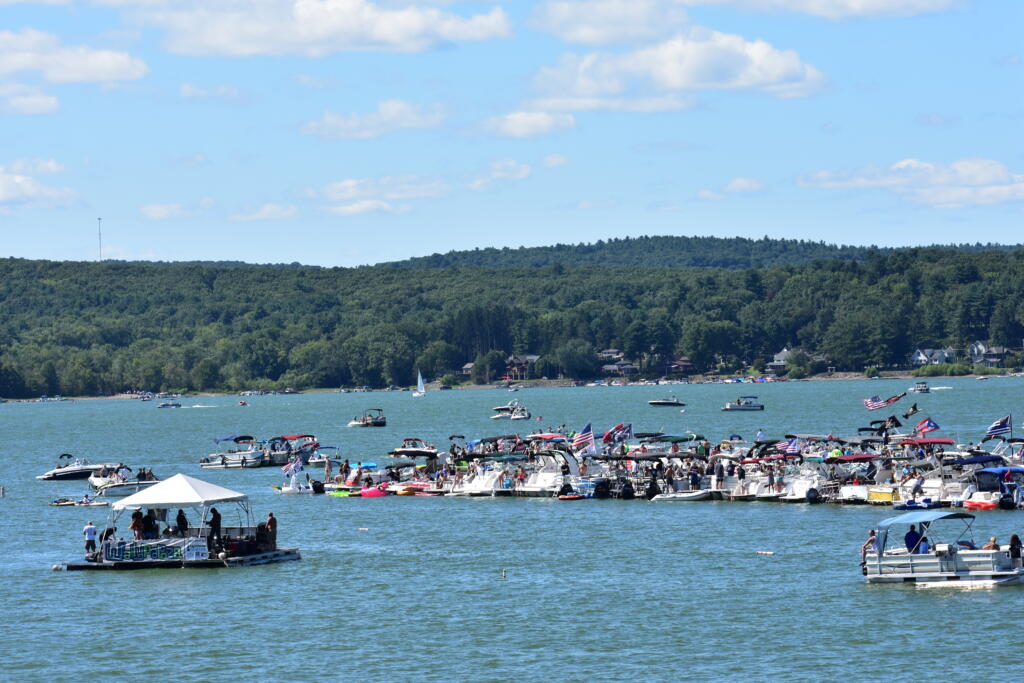 Area residents add a little buzz to this beauty with a series of festivals extolling life in Wally World. The big event is Wally Lake Fest, held each August with the support of numerous local businesses and mountain resorts. Vendors take over the shoreline around the town of Hawley, while bands play on a floating stage surrounded by a flotilla of boats and kayaks, creating a sort of Wallypalooza.
"It's a call to the local community to showcase lake life," says Rory O'Fee director of marketing for Woodlach Resort and one of the event's founders. "The music on the lake is a cool spectacle to see. And that's just one part of what's developed into a very popular festival."
The fun doesn't stop once the temperature drops, either. The city of Hawley hosts a pre-Christmas Winterfest, which honors the season the old-fashioned way with campfires and horse-drawn carriage rides. "It harkens back to the town's historic, Victorian-era roots," O'Fee says. "The town beams for this weekend of nostalgic fanfare."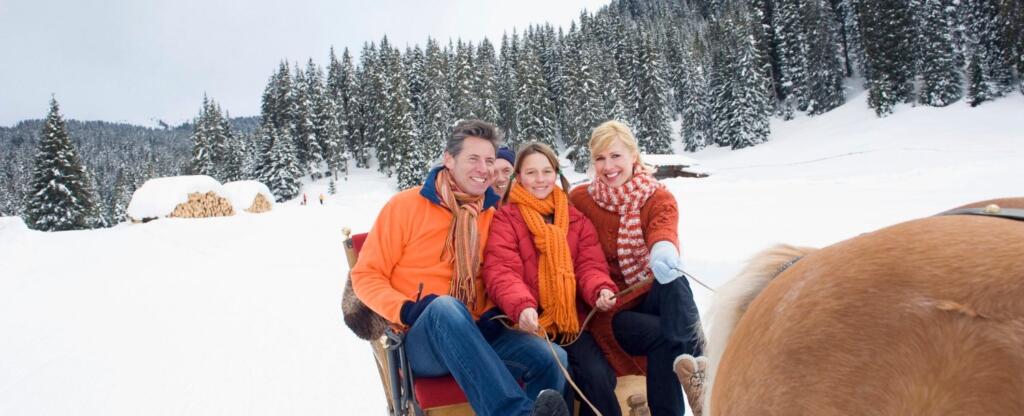 Then a month later in January, once winter truly arrives and the lake freezes over, the area celebrates with Wally Ice Fest. Eight hockey rinks, 12 curling rinks, and a 9-hole golf course are created on top of the lake, along with spaces for vendors and music.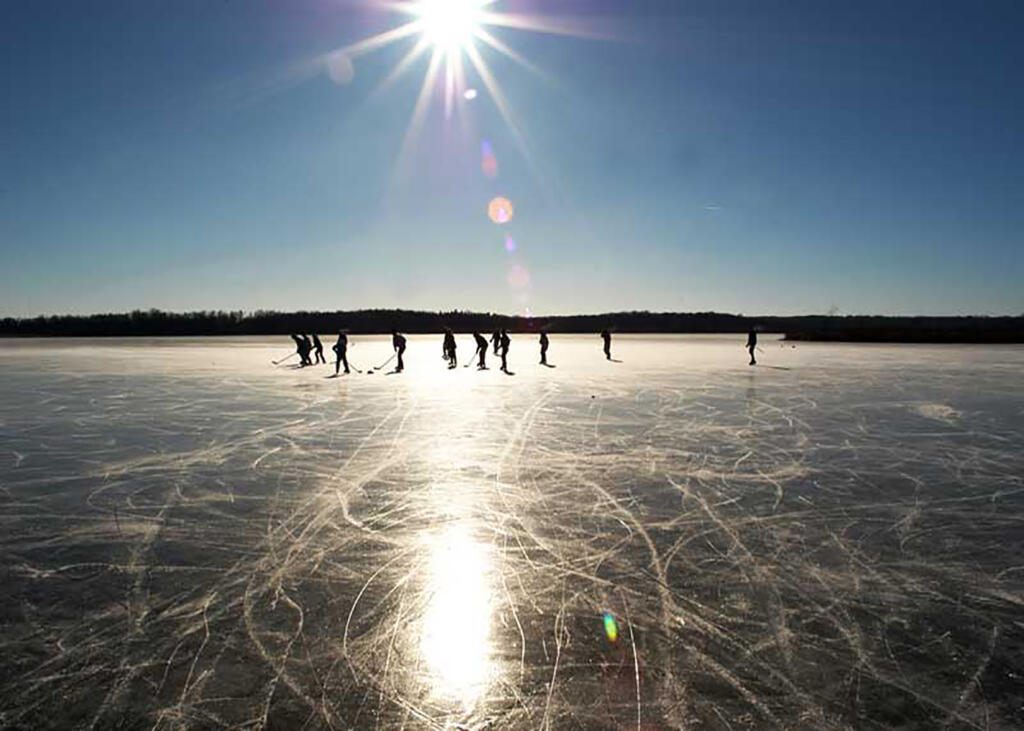 "It's another event that shows the strong community we have around the lake," O'Fee says. "Everybody comes together to support one another. It's small-town America on a big lake."
Of course, Lake Wallenpaupack also has plenty of places where you can simply get away from it all. There are six public recreation areas featuring hundreds of acres of forest lands, wildlife, trails, campsites, and boat slips. The area also is home to the Lacawac Sanctuary, a pristine 556-acre nature preserve with 8 miles of hiking trails.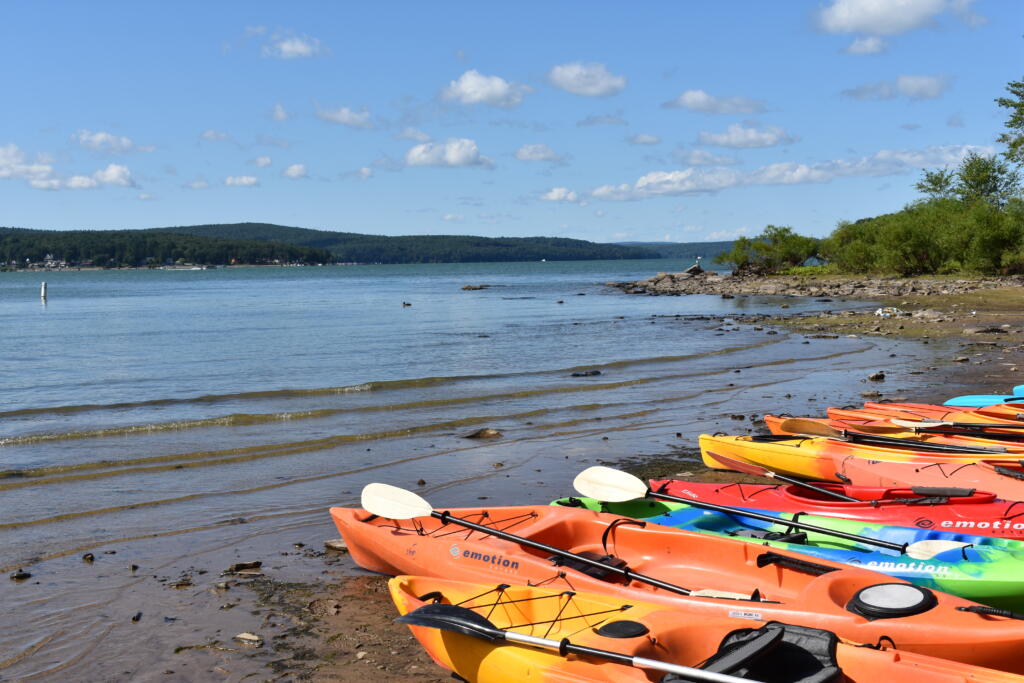 "It's still not heavily developed around the lake, so it feels like being out in the country," says James Hamill, director of public relations at the Pocono Mountains Visitors Bureau. "But you also have a lot of opportunities to enjoy culture, music, arts, antique shops, art galleries. Everything compliments each other."
So many people have fond memories of coming back year after year to this huge lake. It's just a beautiful place to recreate and fish and hike, with no shortage of things to see and do. If you want to live in an area where you can enjoy it all, Lake Wallenpaupack is one of the top places."
To see more about Lake Wallenpaupack, visit our home listings here.