One of six lakes in the Highland Lakes chain, Lake Austin features 24 miles of high cliffs, lined with some of Texas' most luxurious waterfront homes.
A highly revered lake haven, the reservoir offers residents a little bit of everything, from outdoor activities to high-end shopping, making it the perfect place to enjoy the lake lifestyle at its finest.
Lake History and Construction
Before it was the Lake Austin area locals know and love today, the area in which the reservoir lies was originally Lake McDonald.
The first Austin Dam formed this lake in 1890, but it was severely damaged by flooding in 1900.
Dam reconstruction began in 1915, but the site was abandoned shortly thereafter, and what remained of the dam was destroyed in a storm later that same year.
In 1938, the Lower Colorado River Authority began building the Tom Miller Dam, from which Lake Austin was born in 1939. The lake has since been used for flood control, quality drinking water, electrical power generation and recreation.
Adventures on Lake Austin
Privately owned Lake Austin is a premier fishing and boating destination. Although anglers enjoy catching their fair share of sunfish and catfish, the reservoir is renowned for its excellent largemouth bass fishing.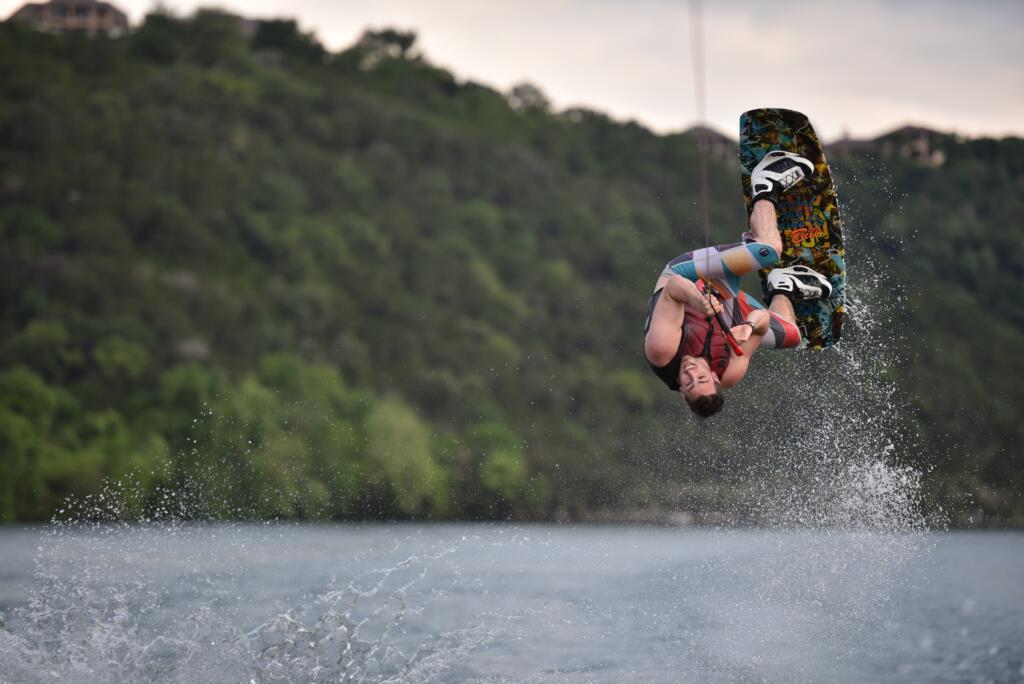 Apart from fishing, the lake also welcomes waterskiing, jet skis, swimming and rafting.
Lake residents can also enjoy scenic cruises aboard the lake's authentic riverboat cruise line, which takes a tour through the reservoir's limestone cliffs with spectacular views and abundant wildlife.
The tour also passes under the famous Pennypacker Bridge, also known as 360 Bridge.
The area around Lake Austin is teeming with restaurants, museums, and historical landmarks, providing plenty of options for off-water adventures, too.
Austin, Texas' state capitol, is located at the southern end of the lake. It is home to The Congress Avenue Bridge, famously known as the home to the world's largest urban bat colony. You will also find The Governor's Mansion and the Bob Bullock Story of Texas Museum not far from Lake Austin's shores.
Celebrity-owned restaurants like Sandra Bullock's "Walton's Fancy and Staple" and NFL legend Vince Young's "Vince Young Steakhouse" are also popular local haunt
Lone Star Lake Living
LakeHomes.com's 2019 Summer Lake Real Estate Market Report named Lake Austin as the third-largest lake real estate market in Texas, with listings valued at nearly $390 million.
Inventory in this market is tight, with fewer than 150 listings at any given time. As summer settles in, this market features roughly 130 lake homes for sale and 30 land listings.
With an average home price of about $2.8 million, Lake Austin is the most expensive lake home market in the state, but with so many wonderful things to see and do, the quality of life and local culture makes Lake Austin a must-shop market for an outstanding Texas-based lake home.
If you are interested, click here to view current available listings around Lake Austin: https://www.lakehomes.com/texas/lake-austin