There are many different changes and adaptations that must be made in adjusting to lake life.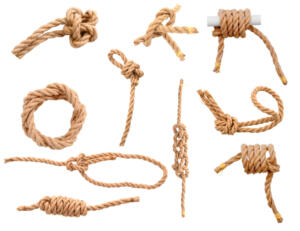 One thing you may not consider is your boy scout skills; do you know how to tie an appropriate knot?
There are many different knots that you will find useful for everyday lake life. Here are a few you may want to learn:
The Fisherman's Knot
If you want to land the lake's biggest lunker and impress your friends and neighbors, you will have to know how to tie on your bait and lures.
For an accurate description on how to tie the strongest fishing knots, visit this website.
The Flagpole
If you are waving an American flag, the last thing you want is for your flag pole or rope to come loose.
Although it may not be your most common encounter when it comes to tying a knot, it is still important to know the proper technique for securing a flag.
Check out this instructional video for more information.
Relax, This One Is For A Hammock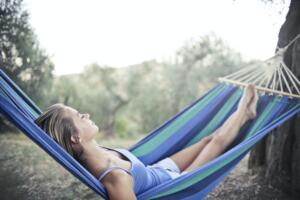 There is nothing more calming than the sights and sounds of the lake, and there is no better way to take advantage of this than by relaxing in a hammock.
Checkout this website for the best advice on how to tie a knot to hang a hammock or for the best hardware for hanging one.
It's Your Boat, Secure It
You have a lake home, you have a dock, and you have a boat. Naturally, you will want to protect your boat, and one of the best ways to do that is by properly securing it.
There are numerous knots that will work perfectly for tying down, anchoring, or tying up a boat, so checkout the following knots to make sure you know the optimal tie for your situation.