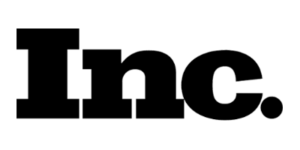 Inc. magazine today revealed that Lake Homes Realty is ranked number 1582 on its 37th annual Inc. 5000, the most prestigious ranking of the nation's fastest-growing private companies.
This is the second year in a row for the company to be featured on this list.
"We were thrilled to be in the Inc. 5000 in 2017, but making the list for a second time is something else," said Lake Homes Realty CEO Glenn S. Phillips. "We are excited for our team. They have worked very hard and it is great to see them receive this national recognition."
When looking at the rankings by industry, Lake Homes Realty was ranked #1 in Real Estate for the state of Alabama.  For all industries in Alabama, the company was ranked at number 13.
The Inc. 5000 list represents a unique look at the most successful companies within the American economy's most dynamic segment – its independent small businesses. Some of the world's most famous companies like Microsoft, Dell, Domino's Pizza, Pandora, Timberland, LinkedIn, Yelp, Zillow, gained their first national exposure as honorees on this list.
"If your company is on the Inc. 5000, it's unparalleled recognition of your years of hard work and sacrifice," said James Ledbetter, Inc.'s editor in chief.
Not only have the companies on the 2018 Inc. been very competitive within their markets, but the list as a whole shows staggering growth compared with prior lists. The 2018 Inc. 5000 achieved an astounding three-year average growth of 538.2 percent, and a median rate of 171.8 percent.
Lake Homes Realty's own growth over the last year prompted the brokerage's January relocation of their corporate offices to a larger space in Hoover Alabama's Southlake Plaza. This has helped pave the way to extending the company's market footprint into 22 total states, up from 13 in summer 2017.
Currently, the company is primed to be licensed and operating in at least 28 states by the end of the year. LakeHomes.com, the core of Lake Homes Realty's business model, is positioned to see more than 3.5 million visitors in 2018.
"This has been such a great year for our company," Phillips said, "and the fun part of all this is that we believe we are just getting started!"
About Lake Homes Realty
Lake Homes Realty is a multi-state real estate company focused on lake homes and land. Headquartered in Hoover, Alabama, the firm is one of the fastest- growing real estate brokerages in the country. Lake Homes Realty is a licensed real estate brokerage in 22 states, and is growing rapidly into additional states. For more information, visit www.LakeHomes.com.
Inc. 5000 Methodology
The 2018 Inc. 5000 is ranked according to percentage revenue growth when comparing 2014 and 2018. To qualify, companies must have been founded and generating revenue by March 31, 2014. They had to be U.S.-based, privately held, for profit, and independent—not subsidiaries or divisions of other companies—as of December 31, 2017. (Since then, a number of companies on the list have gone public or been acquired.) The minimum revenue required for 2014 is $100,000; the minimum for 2017 is $2 million. As always, Inc. reserves the right to decline applicants for subjective reasons. Companies on the Inc. 500 are featured in Inc.'s September issue. They represent the top tier of the Inc. 5000, which can be found at http://www.inc.com/inc5000.