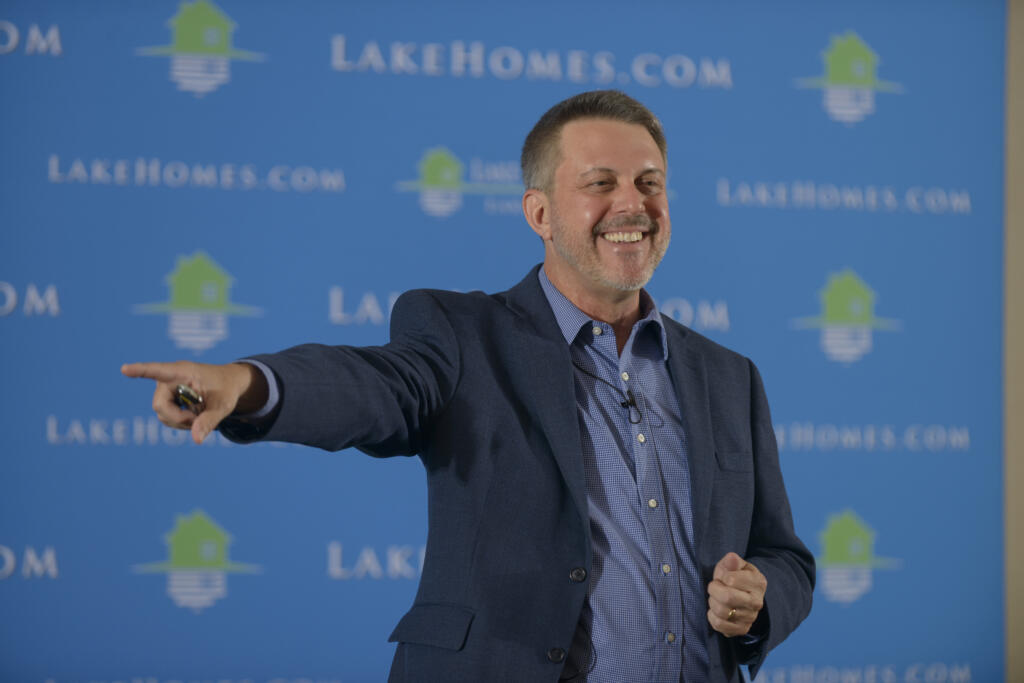 Inc. Magazine released its 2019 Inc. 5000 this week, honoring Hoover, Alabama-based Lake Homes Realty as one of the fastest-growing privately-owned companies in the nation for the third consecutive year.
"Each year it becomes increasingly difficult to be named on the Inc. 5000," said brokerage CEO Glenn S. Phillips. "Making the list for the third year in a row is a testament to our team and agents' efforts to deliver great service, and how our industry-leading technology provides us unique ways to better serve our clients."
Lake Homes Realty ranked No. 2491 on the magazine's 38th annual Inc. 5000 list. In the real estate category, the brokerage ranked No. 5 in Alabama and No. 106, overall.
Inc. Magazine's Inc. 5000 represents a unique look at the most successful companies within the American economy's most dynamic segment of independent small businesses.
Some of the world's most famous companies like Microsoft, Dell, Domino's Pizza, Pandora, Timberland, LinkedIn, Yelp and Zillow, gained their first national exposure as honorees on this list.
"The companies on this year's Inc. 5000 have followed many different paths to success," said  Inc. editor-in-chief James Ledbetter in a recent press release. "There's no single course you can follow, or investment you can take that will guarantee this kind of spectacular growth. However, what they have in common is persistence and seizing opportunities." 
2019 Growth
The 2019 Inc. 5000 list reported Lake Homes Realty's growth rate at 158% over the last three years.
Company growth in 2019 spurred the addition of office space at the company's corporate headquarters in May after hiring a new director of marketing and expanding its market footprint into western states.
"We are serious about our growth every year, but are even more focused on accelerating growth this year," said Phillips. "Shortly after we hired our director of marketing, we also hired a digital marketing manager and are in the process of hiring additional support staff to the home office team."
Lake Homes Realty's home office staff currently occupies 40% of their multi-tenant, three-story headquarters.
"The challenge we face is growing our corporate team quickly enough to support our rapid growth in both our sales and marketing operations," said Director of Marketing, Mark Griggs. "We are actively interviewing for technical writing, digital content production and event coordination positions within the marketing department, alone."
The brokerage currently operates in 26 states nationwide, with the company's sights set on continued westward expansion. As the market footprint increases, so does Lake Homes Realty's need for local lake real estate experts in new markets.
"Lake Homes Realty is a new breed of tech-enabled service company that fuses the power and convenience of the web with the personal service that can only be provided by our local experts on each lake," Phillips explained. "As technology and the real estate industry evolve, our business model — combined with our leadership, professional agents and our staff's hard work and development — will be paramount to our continued success."
If you are interested in joining the award-winning Lake Homes Realty home office team, current position openings can be found under "Employment" on our website home page "About Us" section.
For more information about becoming a Lake Homes Realty agent, visit https://lakehomes.com/info/become-an-agent.
Inc. 5000 Methodology (2019)
Companies on the 2019 Inc. 5000 are ranked according to percentage revenue growth from 2015 to 2018. To qualify, companies must have been founded and generating revenue by March 31, 2015.
They must be U.S.-based, privately held, for-profit, and independent–not subsidiaries or divisions of other companies–as of December 31, 2018. (Since then, some on the list may have gone public or been acquired.) The minimum revenue required for 2015 is $100,000; the minimum for 2018 is $2 million.
As always, Inc. reserves the right to decline applicants for subjective reasons. Growth rates used to determine company rankings were calculated to three decimal places. There were 12 ties on this year's Inc. 5000.
For the full 2019 Inc. 5000 list, visit https://www.inc.com/inc5000/2019/top-private-companies-2019-inc5000.html.