Lake Homes Realty is now licensed as a real estate brokerage in Maryland and Pennsylvania. This expands the company's brokerage operations to 11 states.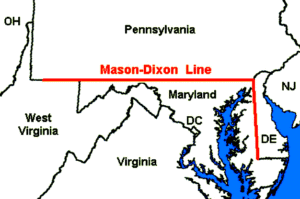 The expansion into Pennsylvania marks the first company operations north of the Mason-Dixon Line.
The firm's prior state brokerage operations have been located in the southeast and southwest regions of the U.S.
Preparation is also underway for company brokerage operations in other states across the northern regions of the U.S.
"Here we come!" said Lake Homes Realty CEO Glenn S. Phillips.
Growing for Service
"With each state we add to our service area, the better we serve our real estate buyers, sellers and our own agents," added Phillips. "I'm very proud of the effort our team has made to continue our company growth. We are hard at work to add brokerage operations in even more states in 2017, so this will be a very exciting year for us."
Jason Hightower is the Lake Homes Realty broker for Maryland and Rachelle McClard for Pennsylvania.
Philips said the company was already visiting with top real estate agents in both states.
"We are looking for agents who will understand the power of the LakeHomes.com platform and are focused on concierge levels of personal customer service. The power of the web plus the power of people is critical in this business."
The company also shared that growth in existing markets is continuing across the southeast and southwest U.S.
Who is Lake Homes Realty?
Lake Homes Realty is one of the nation's fastest growing real estate companies and is a full-service, lake-focused real estate brokerage.
The company's unique operations model is built around the concept of a one-stop website for lake homes and land, while coupling this with the brokerage's own licensed local market expert real estate agents.
The company has foregone a focus on brick-and-mortar locations. Instead the company invests in a select group of top producing local agents and in providing consolidated lake real estate listings for consumers via the company website, www.LakeHomes.com.