If you're thinking of selling your lake house now or in the distant future, you're probably wondering what renovations might provide the best return on investment. After all, you don't want to invest thousands of dollars in renovations that won't pay off in the end. Some upgrades can backfire on sellers, such as downsizing bedrooms. However, there are some guaranteed ways to add value to your home. Many of these solutions can be DIY rather than professional, lowering the cost. Check out these top four home renovations that add the most value to your lake home.
Kitchen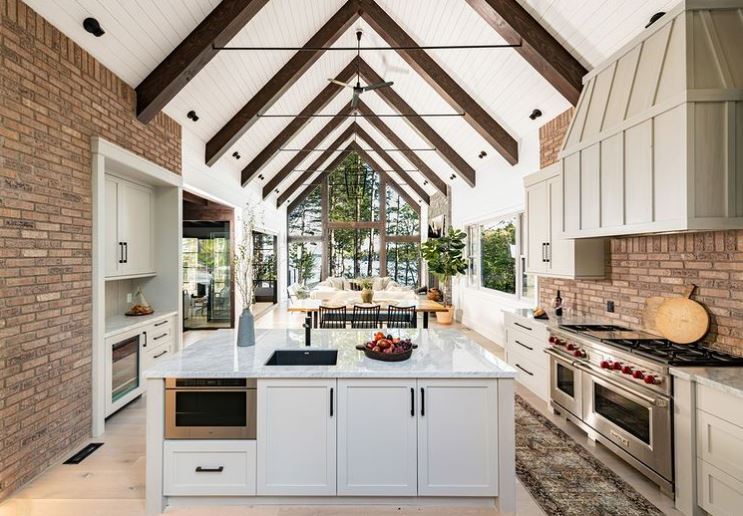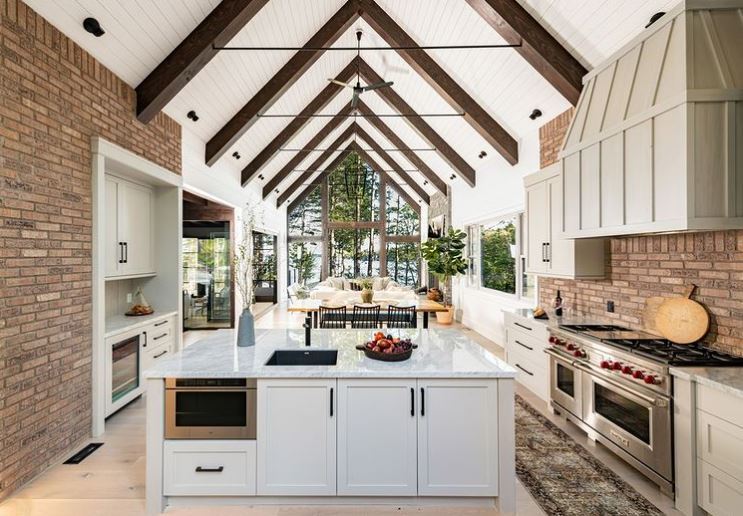 According to HGTV, a kitchen and bath remodel is a "sure-fire investment." This is because these spaces are often the messiest once they've been lived in, so seeing them polished and refurbished is a huge plus. Erik Kobielnik, a project manager of Marquis Fine Cabinetry, a company that specializes in kitchen and bath renovations, recommends kitchen renovations as the top way to increase your home's value. He describes the kitchen as the "heart of the home" and says that he has worked on several projects in which a beautiful kitchen design is a primary factor that sold the house.
To create a more open kitchen, remodel it by knocking down walls and adding an island. April Morse from Weber Company notes that although kitchens are usually the most expensive renovation ($30-50K for an average-sized kitchen), they're well worth it for the ROI. She says, "Lake homeowners should stick to a natural wood theme in the house with painted touches throughout. This will keep your home in style for a longer period of time."
Bathroom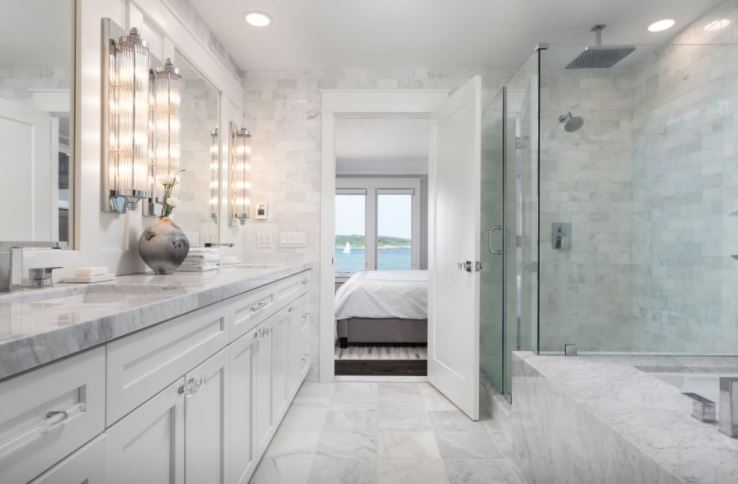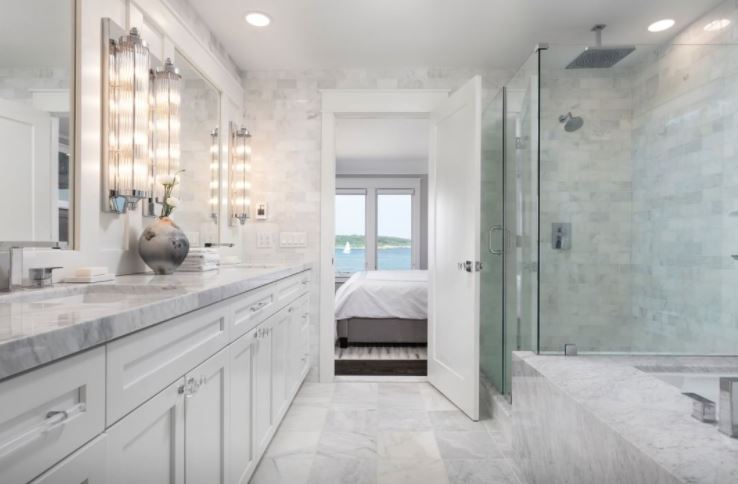 Besides the kitchen, the bathroom is a key home renovation that will provide a solid return on investment for your lake home. It's also a room that will meet any buyer's scrutiny if it takes on a fresh, updated look. A broken faucet or a rusty bathtub can change a buyer's mind quickly, so upkeep is paramount for future selling. However, you don't have to break the bank doing this. You can take specific shortcuts, such as replacing the toilet seat lid without replacing the entire toilet and replacing cracked floor tiles instead of installing a brand new tile. Think of it as a "spot cleaning" for your home. Even simple design changes such as adjusting the lighting or buying a new mirror can make a huge difference.
Landscaping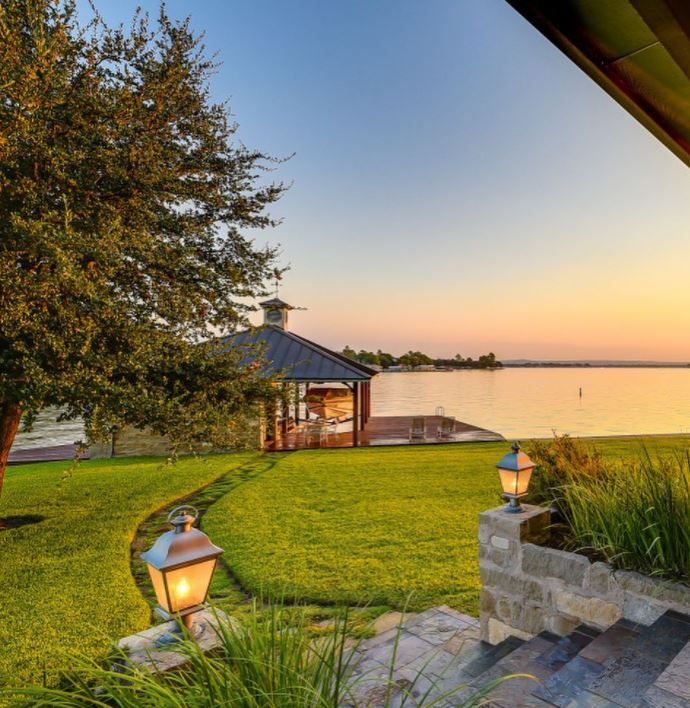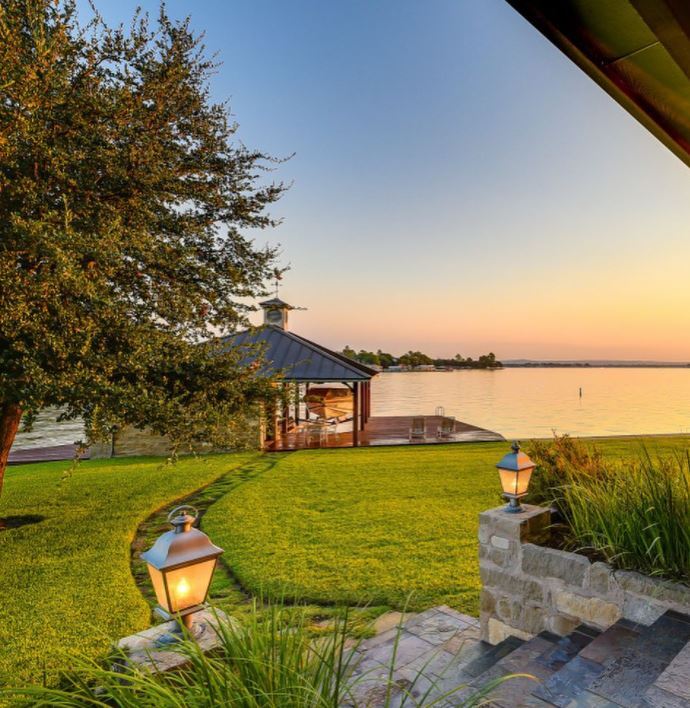 Although landscaping is an essential renovation in most traditional homes, it's even more critical at the lake. Cristina Miguelez, remodeling specialist at Fixr.com says, "This, combined with your home's exterior, is what makes up your curb appeal." She mentions a couple of possible renovation directions depending on the state of your landscape. If your landscape is overgrown, cut it back to showcase your home. If your landscape is sparse, consider updating your walkways or adding more plants to the outdoor space. Try adding native plants specifically, as they'll require less maintenance and are more likely to flourish. Also relevant to landscaping is updating your boat dock, if you have one. If your boat dock is unkempt or looks like you'd be uncomfortable hosting friends on it, it needs to be redone.
Paint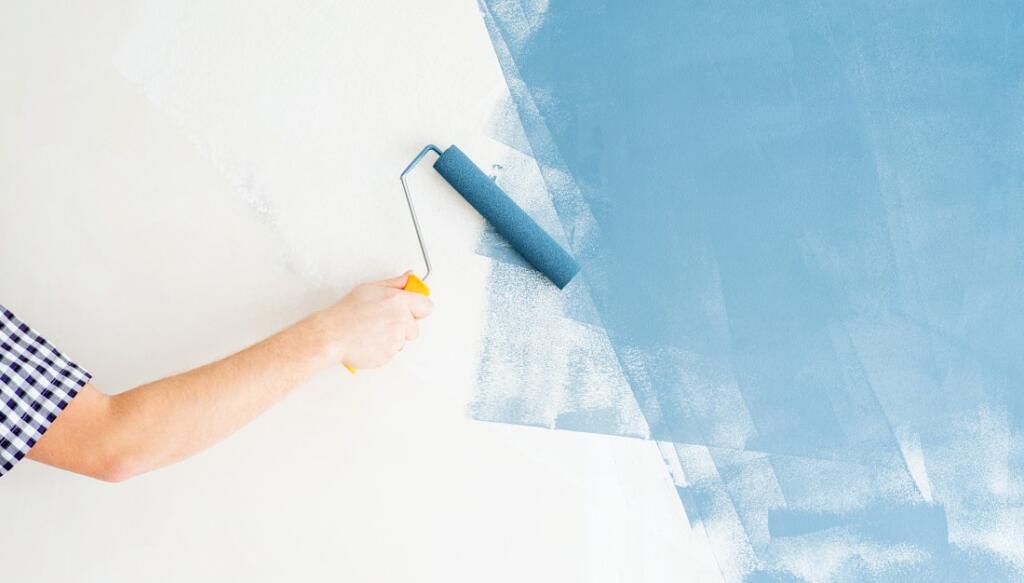 This one might go unnoticed, but paint provides a high return on investment. Kevin McGuire, the owner of Metro Precision Painting, says, "Interior and exterior painting provides a great ROI because the color and the quality of the paint on your home is typically the first thing a buyer is going to notice. On the contrary, if you have ugly colors, peeling or fading paint, most people will not be able to look past that; thus, it can significantly decrease the value of your home." Plus, it's also cheaper than other renovations like remodeling kitchens and bathrooms. In contrast to these rooms, paint is a smaller investment that can yield big returns. For example, an exterior paint job on a 2000 square foot home would usually cost $2.00 for every square foot. You also have the opportunity to customize the paint to your lake house. "Most clients want a beachy feel and would like to bring the outdoors in," he says. "This is something that you can create if you use the right color scheme."
If you're looking to sell your lake home, now is a great time. Be sure to consider these renovation projects to increase your home's value before putting it on the market!