Open houses are a continual topic of debate in the real estate industry. Many sellers question who benefits most from them, and if they're worth the time, the money and the exposure.
The bottom line is simple: the more actively your home is marketed, the better your chances of finding a buyer sooner rather than later. However, it's important to consider the number and frequency of open houses from both sides of the argument.
Pro: Increased Exposure
Getting the word out about an open house means ramping up your home's visibility. Your real estate agent might employ the use of online ads and social media marketing or opt for increased signage and flyers.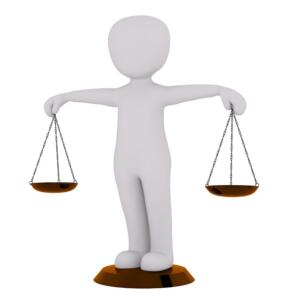 No matter the specific efforts, promoting an open house puts your listing in front of a wealth of consumers, including those most likely to show interest in a home like yours.
In lake real estate, these marketing efforts will expand beyond potential buyers in the immediate area.
They should specifically target those consumers located in the places most frequently shopping your lake.
Possibly the best exposure your listing can receive is word of mouth, be it among your extended social network or with real estate professionals.
Reaching other agents is particularly beneficial, as their clients have usually already been vetted as qualified buyers.
Con: Limited ROI
Preparing for an open house is a lot of work.
Some real estate agents encourage homeowners to enlist the help of a professional home stager, often at their own expense, to ensure the property is walk-through ready.
Staging recommendations often include removing clutter, moving personal items (like family pictures) to storage, rearranging the furniture and perhaps adding artwork or new accents. Luckily, none of these should break the bank.
However, if your lake home is located far away from your primary residence, these minor suggestions can add up to a big expense and significant hassle should you need to hire additional professional services to carry them out.
More than half of buyers found their homes on sites like LakeHomes.com, according to National Association of Realtor home buyer statistics for 2017. Another 30 percent of buyers who ultimately bought said their real estate agent found the home for them.
Only 7 percent of buyers found the home they eventually purchased by attending an open house or seeing a yard sign for the listing. The numbers suggest open houses yield smaller direct returns on investment, although they often support other marketing efforts.
Pro: Up-Close and In-Person Viewing
Sure, the home itself is important when shopping for lake real estate, but pictures can only do the lake so much justice.
Open houses give potential buyers the opportunity to visit the home and experience the lakefront's personality for themselves.
Some lake home buyers prefer secluded, peaceful hideaways, while others favor communities with friendly, nearby neighbors and lots of group activities. Photographs alone can't always convey these character traits.
For lake view and lake access properties, or those not directly located on the water, an open house also allows prospective new owners to see how far the property is from the nearest boat launch or access point.
Con: Lots of "Lookers," Not Many "Buyers"
As previously mentioned, many lake home buyers come from distant cities or out-of-state, rather than from down the street. Consequently, chances are that the right buyers will NOT attend your open house.
Most likely, open house attendees will consist of curious neighbors, lookie-loos and buyers who are just starting to think about investing in lake property.
And even if the event draws in dozens of these guest,  such foot traffic may benefit your real estate agent more than yourself.
Unfortunately, none of your open house's patrons could choose to buy your property, but it's possible that one or more of them may choose to work with your agent in the future.
Additionally, because many lake properties are sporadically occupied, hosting an open house may invite burglars and vandals looking to scope out any valuables and locate points of entry.
Making sure the property is sufficiently protected may be a costly expense for homeowners who do not already have home security systems and other security hardware such as video monitoring and numerical code door locks.
Ultimately, it's up to you as the seller to determine whether the benefits of hosting an open house outweigh the cons. But before making your decision, be sure to consult your local lake real estate expert for more information about what works best in your lake market.