Tucked away along the peaceful, rolling foothills of the Blue Ridge Mountains lies a one of Georgia's best kept secrets: Lake Arrowhead.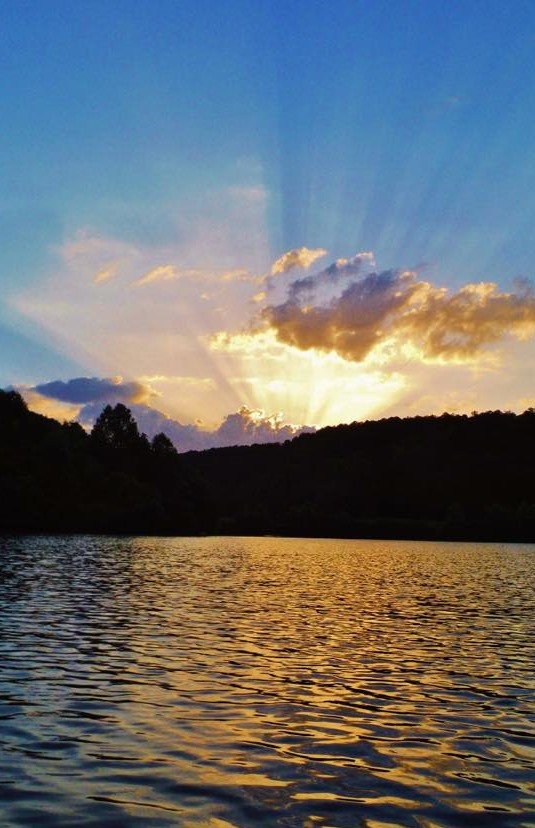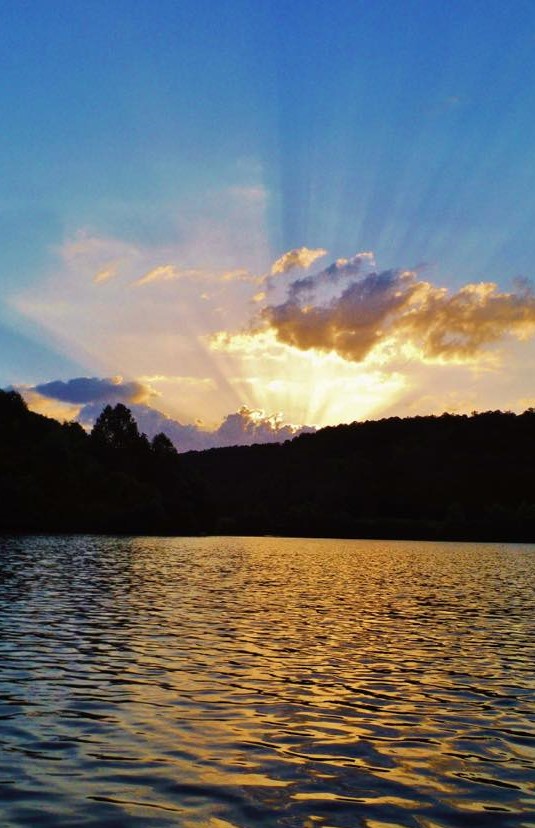 The lake itself is the focal point of the Lake Arrowhead neighborhood, a gated, master-planned private community located on the outskirts of the Atlanta metro in Waleska, Georgia.

Lake Arrowhead is one of the largest privately owned reservoirs in the Peach State, spanning 540 acres in Cherokee County.

But there is much more to this lake community than this pristine, azure beauty.

The area's world-class amenities, recreational opportunities and charming nature all contribute to Lake Arrowhead's allure.
The Neighborhood History
The Lake Arrowhead area was first inhabited as early as 11,000 years ago by the Paleo-Indians, and ultimately by the Cherokee Nation many years later.

In fact, the town of Waleska was named for a Native American princess, Warluskee, who had to abandon her land in the 1830s to join the Trail of Tears.

In 1856 John B. Puckett purchased a large part of the area now known as Lake Arrowhead. On that land he and his wife built Lost Town plantation, named after the original Native American settlement that once stood there.

Today the chimney is all that remains of the original structure, which is now at the bottom of the lake. However the two-acre Puckett family cemetery is preserved within the community.

Established in the 1970s, the Lake Arrowhead development encompasses more than 8,000 acres and is owned by The Johnson Development Company Georgia, LLC.
Lake Arrowhead Amenities and Activities
In addition to the lake, Lake Arrowhead is home to a variety of on-site amenities, including two outdoor pools, an 18-hole golf course, tennis courts and a 40-acre outdoor recreation park.

The development also features about eight miles of walking trails, fitness classes and a community library.
Residents enjoy fishing, boating, swimming and sailing on Lake Arrowhead's clean blue waters.

Community members can also take part in wine tastings and horseback riding.

Beyond the gates of Lake Arrowhead is convenient boutique shopping, charming small-town dining, and historic Reinhardt University.

At the University visitors can tour the Funk Heritage Center or catch a show at the Falany Performing Arts Center.

Further out, Lake Arrowhead community members can enjoy local theatre at the nearby historic Canton Theatre, or take the afternoon to explore metro Atlanta's myriad attractions, from the Fernbank Museum of Natural History to the Georgia Aquarium or ZooAtlanta!
Lake Arrowhead Real Estate
On average the lake community has 40 homes for sale and 90 land listings. Homes here list at an average price of about $350,000.

Despite its proximity to "HotLanta," Lake Arrowhead is a friendly, close-knit community with all the warmth and familiarity of a small town.

Whether you are planning to relocate and raise a family, to vacation or to retire, Lake Arrowhead might be the perfect place for you.

For more information about this Peach State gem, contact Lisa Steele, Lake Homes Realty's Lake Arrowhead expert.
If you would like to view available listings for Lake Arrowhead, then you visit our website here: https://www.lakehomes.com/georgia/lake-arrowhead

If you would like to view available listings for Lake Arrowhead, then you can visit our website Here.