At first glance, the concept of a dinner party seems exciting: good food and drinks, great friends and even better conversation. However, there's a lot of behind the scenes work required to make those fabulous evenings a reality.
It isn't easy determining a budget, figuring out a guest list or designing invitations, all weeks in advance.
Putting together a picture-perfect dinner party at your lake home can be a daunting task for those who aren't properly prepared. So we've created a 3-part series of easy-to-follow guides to help you achieve your most memorable, fun-filled soirée yet.
Here are some pro tips on preparation to make sure everything goes as smooth as possible.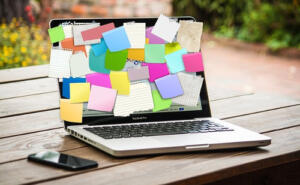 The Preparation
Buy a fancy planner, set reminders in your phone, place sticky notes on every flat surface in your house–however you choose to go about it, planning and organization are the keys to a successful night.
Start early and finish often.
Make small steps toward preparation in the weeks leading up to your event, giving yourself plenty of time for each task. This will not only keep you on track, but save you from feeling overwhelmed at the last minute.
The Budget
This is a big deal. Before you get all excited and tunnel-visioned about what you want, it's imperative to make sure it's within the bounds of financial comfort.
Can you afford to feed 30 people steaks, shrimp and champagne? Are you planning on springing for live music, or doing cute little party favors for each guest?
A smart budget is a great place to start the planning process. Whether your cap is $200 or $2,000, knowing exactly how much you feel comfortable spending and planning everything around that number is essential.
The Guest List
Now that you know what you're working with, determine a guest list.
A dinner party is a great way to acquaint new people and initiate lasting relationships. When figuring out who'll receive an invitation, there are some things to consider:
How many people are you planning to invite, and is there enough room to comfortably seat everyone?
Are you able to prepare enough food for eight, 12 or 25 people?
Do your work associates have anything in common with your childhood best friends?
Perhaps more important than "how many", who you allow to wine and dine with you can make or break the evening.
Is there anyone on your list who is notorious for causing problems? Who's that one friend who can turn anything into an argument? Think about replacing them with the person who loves to make everyone laugh, and then sit the comedian next to the friend who never runs out of things to talk about.
The company you keep is a key ingredient for an awesome night.
The Invitations
Invitations mark the difference between a regular dinner and a dinner party.
You'll want to send them out as soon as the guest list is done, so at least one month, but no later than two weeks, in advance of the date. This gives friends and family time to adjust their calendars and increases the chances of a good turnout.
A well-rounded invitation should include the following:
the time and date
location address
party theme or dress code (if there is one)
your phone number and/or email
the RSVP deadline, which should be at least one week before the event's date.
It's also nice to ask guests to include any dietary restrictions with their RSVP.
The invitation design should reflect the aesthetic of the evening (see How to Host the Perfect Dinner Party: Part II here)  and the level of formality you're hoping to achieve. If the vibe is more relaxed, e-vites, a Facebook event, or a descriptive text message will do just fine. For a formal evening, go for handwritten or printed invites via snail mail.
Taking the time out to send individual invitations is evidence of effort and shows a statement of intent. Your guests will appreciate it.
That wraps up the preparation phase.
Now that you know how much to spend and who to invite, we can move on to the fun part: planning the party! In Part II of the series, we will go over how to create your desired atmosphere and plan a stellar menu that guests will love.