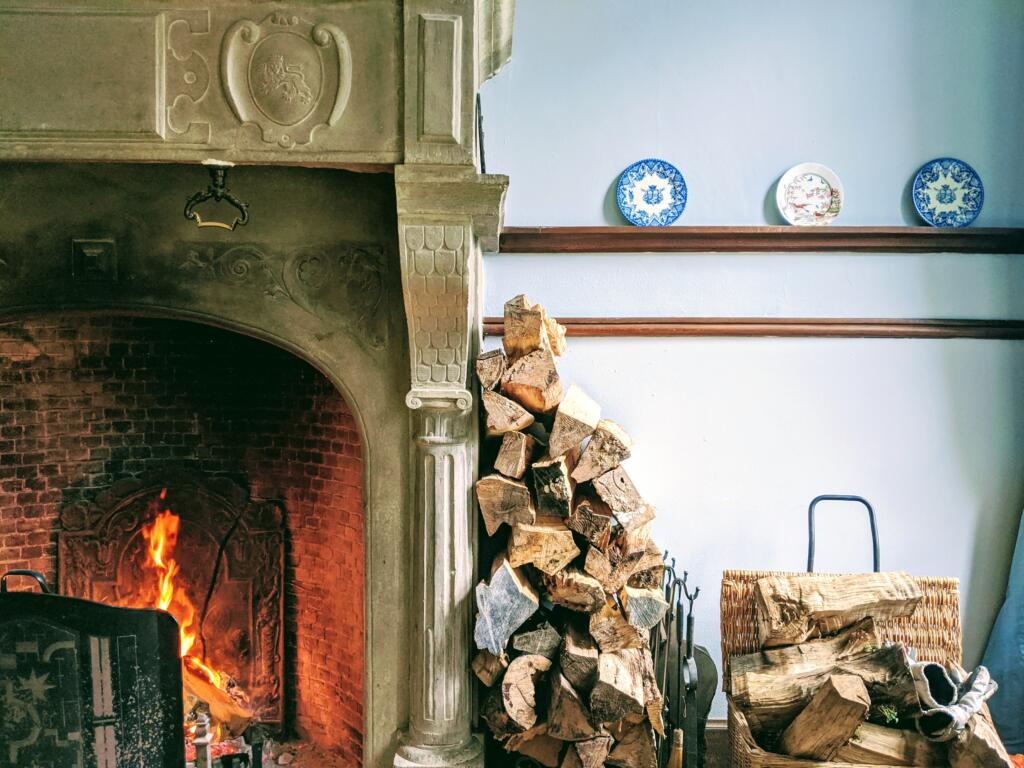 Although winter is well underway and spring is just around the corner, the January nights still feel cold and the days feel short. But just because the snow is taking forever to melt away doesn't mean there aren't plenty of fun activities to do before the weather heats up. Picture a quiet evening spent cuddled on the sofa, your favorite drink in hand, with soft music punctuated by the crackling of a sweet-smelling fire. In the throes of winter, there's nothing better than that cozy fireside feeling. Before you start that flame, though, here are some tips that will help you get the most out of your wood fireplace this year.
Always Safety First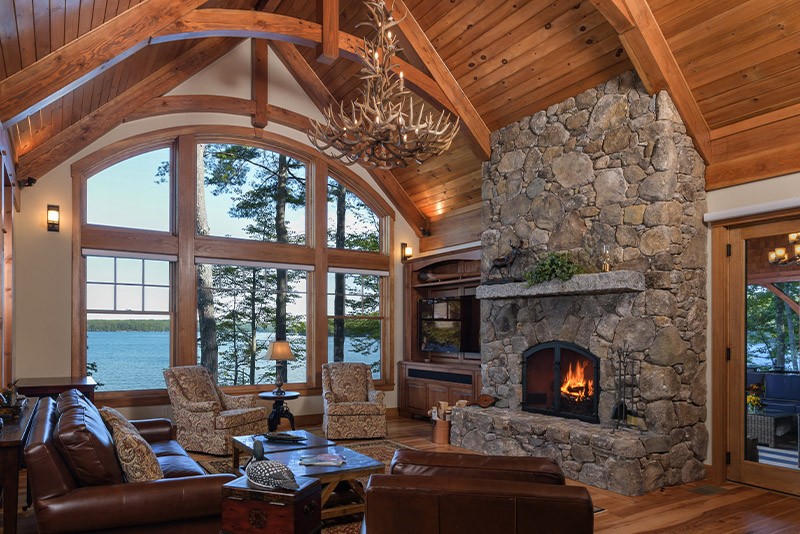 Everyone loves a wood fireplace. Not only do they set the scene for pictures, memories, and quiet contemplation while at the lake, but they can save you a pretty penny on your energy bill this winter. However, if misused, a wood fireplace can be dangerous. So, before you do anything else, it's helpful to know how you can keep your family both warm and safe.
The National Fire Protection Association has published guidelines for the safe use and maintenance of your fireplace and chimney here. In general, it's important to make sure that your chimney and vents remain unobstructed, as anything clogging the airways—including sticks, birds' nests, or creosote deposits—can catch fire or send smoke and harmful CO2 back into your home. As a precaution, you should aim to have your fireplace, chimney, and vents inspected once a year and cleaned once buildup in your chimney reaches 1/8-inch. Ventilation is key not only for your fireplace and chimney, but also your whole house— the more insulated and ventilated your home, the more efficient your hearth, and the happier you'll be with it.
Not All Wood Burns the Same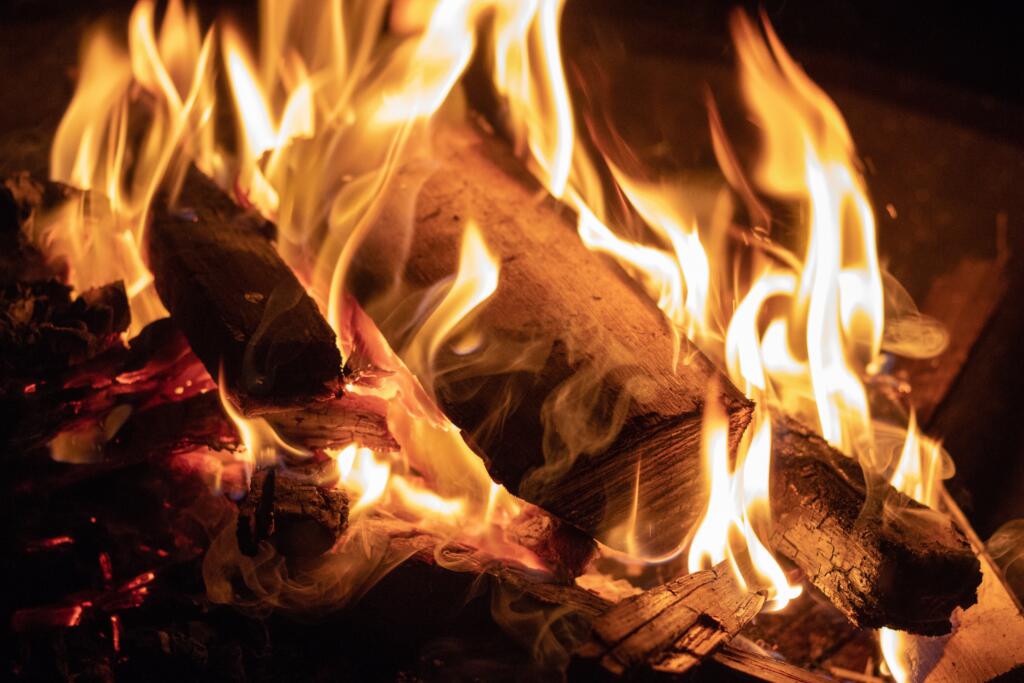 After having your fireplace and chimney professionally inspected and cleaned, you're already well on your way to settling in for the winter in front of that big, roaring fire. But wait—you need something to burn. What kinds of wood should you choose, and is there even a difference?
When it comes to burning, not all woods are the same. Some have shorter burn times, while others burn longer and at hotter temperatures. As a rule of thumb, hardwoods like elm, oak and ash are great woods to burn in your fireplace; they grow at a slower rate than softwoods like cedar, firs and pine, and they're also denser, slower to burn and providers of maximum heat. Still, it's not a bad idea to include some softwoods in your woodpile—they often make the best fire starters!
If you're planning on self-producing wood for burning, you'll want to cut it well in advance—for some hardwoods, 12 to 18 months—and store it properly in a dry and sheltered space, off the ground where it can be dried by the sun and air. Remember, the harder the wood, the longer it takes to season. Check out these tips for properly storing and seasoning your firewood.
And here's a bonus— a wood moisture meter is an inexpensive way of measuring the moisture level of your firewood. Buy it once and use it year after year!
Consider Locally Sourced Wood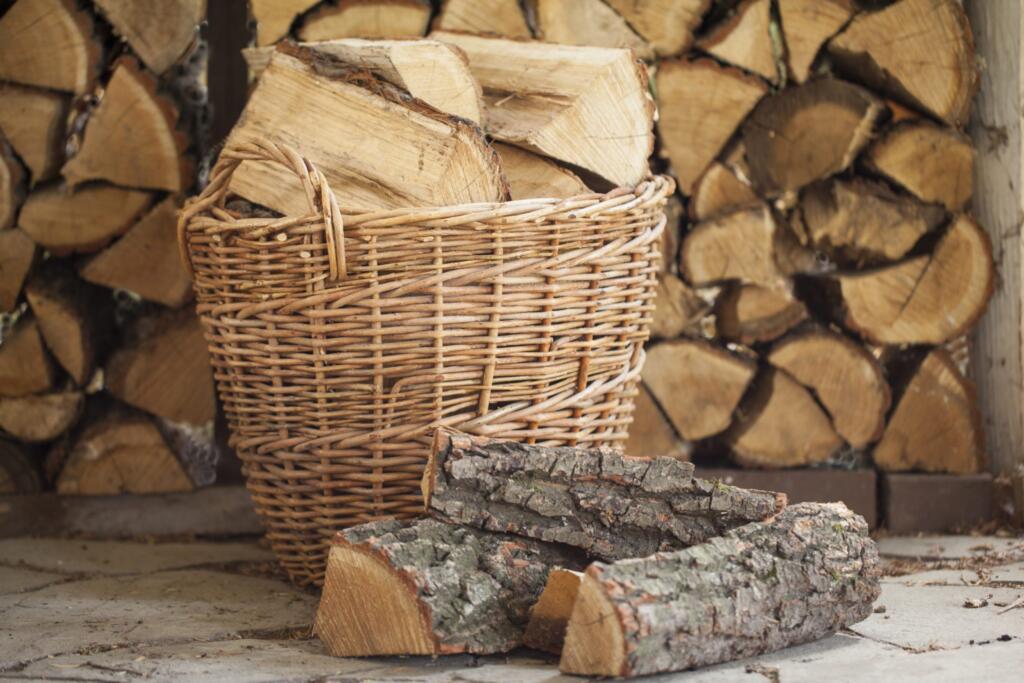 Once you know what to burn and how to store it, you'll need to find it. And if you can't produce your firewood, you'll need to buy it. These days, you can buy firewood online and have it shipped directly to your home, but there are loads of reasons why locally sourcing your firewood is the best option for you this winter and next. For starters, when you buy locally, not only are you supporting local sellers—your friends and neighbors—you're also doing right by the environment.
In recent years, invasive species of insects like the Asian Longhorned Beetle and the Emerald Ash Borer have decimated forests in the US. The EPA notes that "once established in new areas, these pests can quickly kill trees in our favorite forests, parks, communities, and campgrounds"—and no one wants that. So, no matter where you buy, before you buy, check the source of your wood. The USDA's quarantine map is also a great resource that will alert you to any special considerations regarding the importation of firewood.
We hope you find these tips useful, but remember, when you're dealing with fire, you can never be too safe. As a rule, never leave a fire unattended, keep any and all flammable materials out of the flames' reach, and make sure you have working CO2 monitors in your home. Last but not least, enjoy the calming warmth emanating from your wood fireplace—you've earned it!