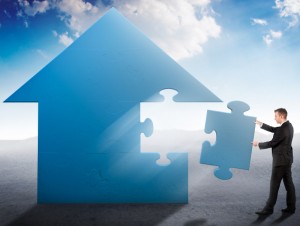 Deciding on how many bedrooms you will need is a typical question that every home buyer asks himself or herself.
The following are some things you may want to consider before deciding on a home purchase.
Guests
This is probably the biggest thing to take into consideration when you're buying a lake home! If you entertain guests or have frequent visitors, then you may need a guest bedroom.
If you're doing this at the lake you may need multiple guests rooms!
As you may know, things are better at the lake! That being said you may want to hold activities like family reunions and get togethers at your lake pad.
In addition, you may consider renting out the property when you are not using it. More bedrooms means more guests which means higher rent!
Work
When you are factoring in bedrooms, you may need to factor in workspace. Do you work from home? If you do, you will need to count an office as one bedroom unless the listing specifies between bedrooms and offices.
There are some listings that say it includes an office, while other listings only specify bedrooms.
Hobbies
If you are a collector of rare items or if you are a painter, then you may want a room designated for your hobby. If it is a hobby that can be easily packed away, then you do not have to factor it in.
However, if you have a hobby that includes many items or you indulge in this wonderful hobby often and do not want to pack it up all the time, you will need to consider a hobby or craft room.
 Children
If you do not have children, but you plan on having them in the future, you will need to factor in enough rooms for the children you plan on having. It is a rule of thumb that if you do not have children as of yet and plan to, it is good to have at least one extra bedroom.
Basements
Another thing to keep in mind is the versatility of a basement. Often times an unfurnished basement can be remodeled into two or more rooms. Or, even if it is a finished basement it can be divided up with new walls.
This can add quite a lot of potential to a home, even if it is only listed as one or two bedrooms.
Make sure you determine your needs before you begin seriously searching for your lake home as it will save you and your real estate agent time and frustration in the end!