Sometimes you get into a house and you start to tinker.
You make a change here, an improvement there. After a while, it starts to take on a new personality, one that matches yours.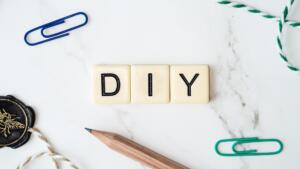 Other times you may be on a tighter budget, and you wonder what will make the most impact on your home, and what will raise the resale value the most.
Here are some of the best home improvements you can make that will pay off whether you are trying to sell your home or not.
Some investments in your home go beyond financial. Some will make your house more comfortable to live in every day. These are investments like new windows and a new roof, to prevent air and water leaks.
A new furnace will be energy efficient and pay for itself in the long run thanks to lowered utility bills each month. It will also keep you warm every day, especially if the one you currently have is very old.
New siding or insulation in an older home can stop leaks and provide a more comfortable living space. Adding a bathroom in a home that currently only has one, opens up your possibilities to home buyers with families.
The fundamentals of a house are actually more important than features are. Everyone has their own idea of beauty, so a new buyer of your lakeside home can customize it to their own vision. They will be more likely to buy if they can step into a home that will be warm and safe, allowing them to take more time on the rest.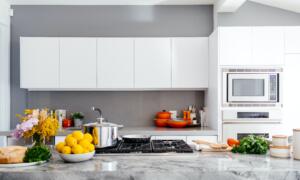 While you might think that adding travertine tile or granite counters is the best idea, what actually will get you the most return for your investment, should you choose to sell, is making those rooms functional. If the layout is clunky, no matter how gorgeous the kitchen is, no one will want to gather there. Something as simple as replacing the cabinets or extending the counter space could make a huge improvement.
Many times a buyer will want to have a move-in ready home. This is because after the stress of buying a home, they will want moving to be easy. They can change things, like paint color, as their time permits, but they don't want to have to worry about whether the roof will leak on their head in the first storm of the year.
They also want to have a nice looking but easy to care for yard that looks good from the street. Maintaining landscaping is much easier for the buyer than starting from scratch.
Something else to consider is what your neighbors are doing in terms of home improvements. Are they just doing the basics, or are they going for extravagant things like a fancy chef's kitchen or a bi-level deck leading down to the dock? Improvements like this could cause your home to be overlooked by potential buyers.
In the end, you should evaluate how soon you plan to sell your home, or if you plan to stay there for the long term. That will determine what you should do and when.
Having this timeline and knowing that the best improvements you can make are those that shore up the infrastructure, can help you keep tabs on the financial investments you're making to your home, and make it easier to calculate the potential return you could gain by selling your home.