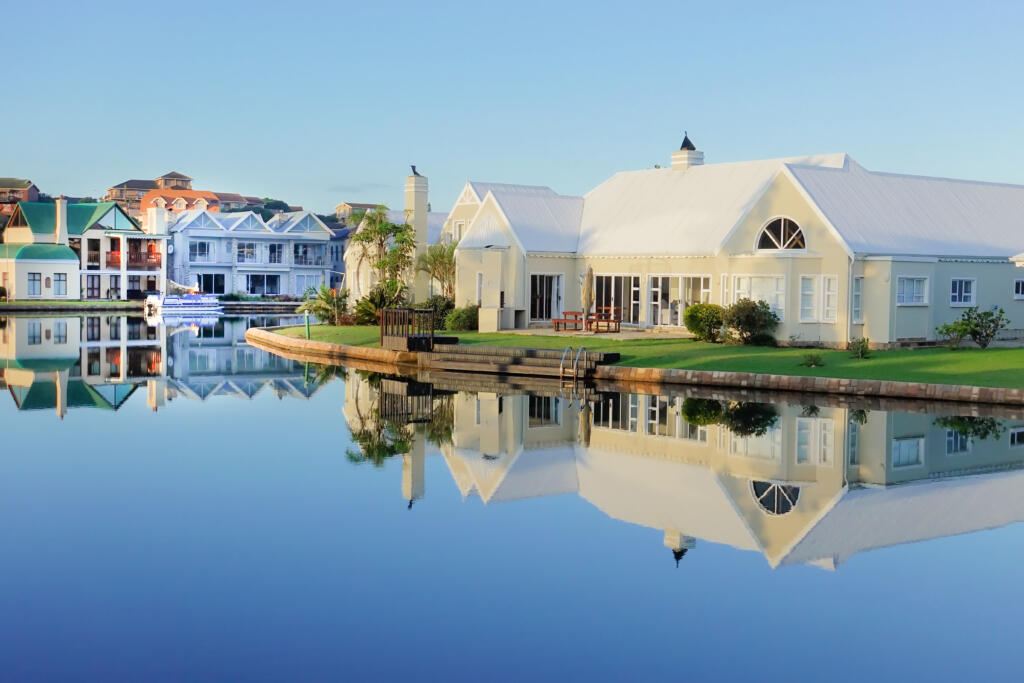 Lake real estate transactions can be confusing, especially if you are unfamiliar with the terminology most often associated with the process.
At Lake Homes Realty/LakeHomes.com, we are committed to providing you with all the tools you'll need to ensure your lake home buying or selling experience is both convenient and straightforward.
In tandem with our buyer-focused articles on the questions to ask before you buy and the many options for buying lake property, this guide to common lake real estate terms is an excellent tool for preparing you for a successful lake home shopping experience.
Dockable Lakefront: Properties with "dockable lakefront" are properties where no dock currently exists, but the land has a permit for future construction of one.
Seasonal Full-Pool: Some lakes, specifically those managed by power companies and the Army Corps of Engineers, experience scheduled water level drawdowns for flood control, shoreline protection, and invasive species control purposes. Lakes are usually at their lowest in the winter months.
Short-term Rental Restrictions: Not all lakes welcome weekend renters. Before buying a lake home with intentions of using it as a hotspot for summer vacationers, check with your agent about any short-term rental restrictions that may apply in your market.
Bulkhead: Usually made of wood, stone, steel or concrete, bulkheads are barriers or retaining walls around your lake property's shoreline. These structures help protect against shoreline erosion, flooding, and poor drainage, as well as help to maintain water depth.
Rip Rap Seawall: Similar to a bulkhead, a rip rap seawall is a barrier between your lake home's shoreline and the water created using rocks, stones, and other natural materials.
Grandfathered Dock/Boat House: On lakes suffering from overdevelopment, restrictions may be applied to prevent further damage to the lake's shoreline stability. On Lake Lanier, for example, docks can no longer be constructed. If the home you are interested in buying has a dock or boathouse on the property, it might be "grandfathered in," meaning so long as it existed before the restriction passed, it can stay.
Leased Lots: When buying a lake home, you may only be buying the physical house itself, apart of the land on which it sits. Instead, the land is owned by the entity that owns the lake and is leased to homeowners.
Deeded Lots: The opposite of a leased lot, deeded properties are those where you own the rights of use.
Corps Line: On Army Corps of Engineers lakes, the Corps line marks a variance between the lake's shoreline and the purchased property that remains in the ownership and control of the Corps.
Though not an exhaustive list by any means, these common lake real estate terms are among the most frequently asked about in the industry.
For more insight on lake real estate terminology, get in touch with your local lake expert agent.
Enjoy trivia? Be sure to join our newsletter for weekly article updates! SIGN UP