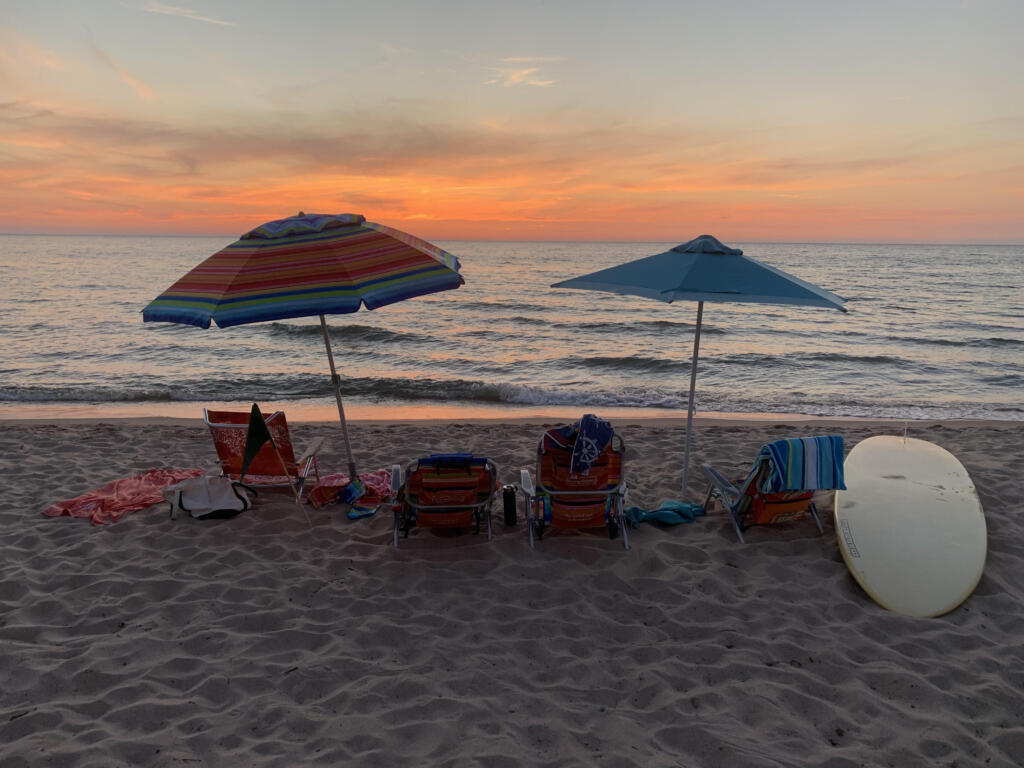 Who said sandcastles are reserved for ocean coasts? It turns out, you can find that sandy shoreline you've dreamed of on a landlocked lake. Further, many of these lakes with beaches are comparable to coastal settings. The difference is how they're formed. Most saltwater lakes develop from tidal action eroding sediment while freshwater beaches arise from materials along the shoreline. Across the U.S., thousands flock to beach lakes every year. If you're looking to purchase a lake home — but you've considered a beach house as well — you can have the best of both worlds.
Lake Michigan, MI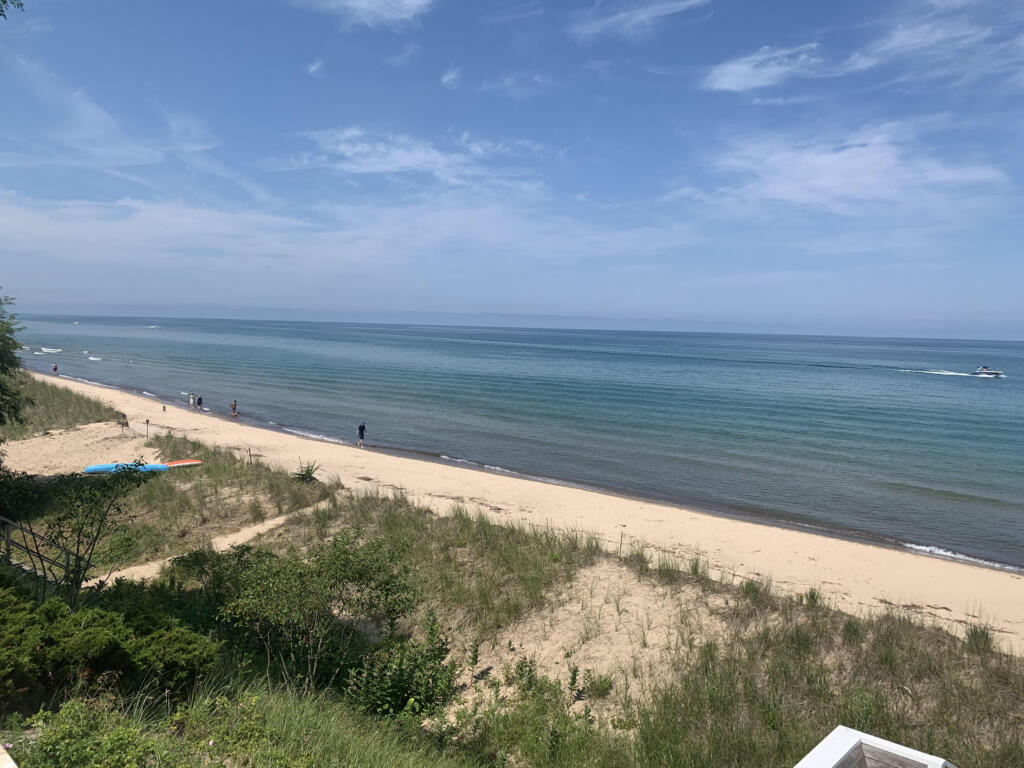 Of all the beach lakes in the U.S., Lake Michigan is perhaps the most famous. Given its prominent reputation and expansive coastline, it's no surprise why. Some refer to it as the country's "third coast" following the Atlantic and Pacific oceans. However, Lake Michigan's 3,200 miles of shoreline surpasses the Atlantic Ocean's 2,069 miles of general coastline along the east coast. Besides its size, Lake Michigan is known for its sand dunes, which make up the most extensive freshwater dune system in the world. While strolling along these dunes, you'll hear a distinctive squeaking noise beneath your feet. This endearing quality is due to the high quartz levels in Lake Michigan's sand. From over 2,000 listings on our website, you're sure to find a dream home here.
Lake George, NY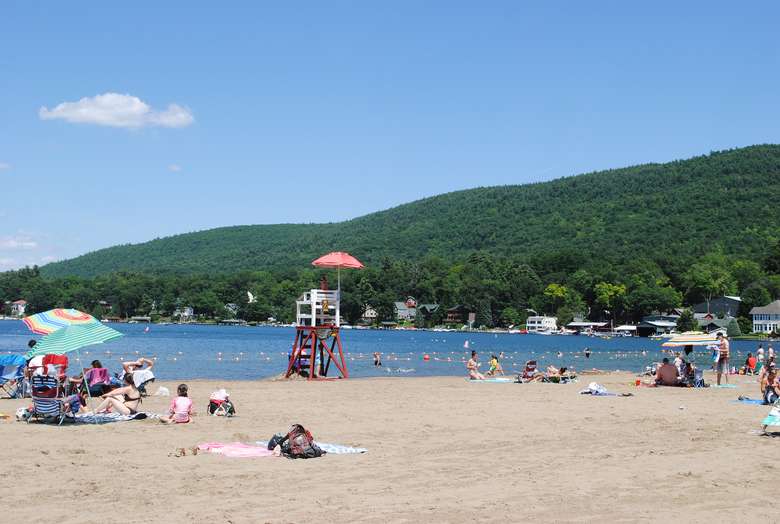 Lake George is fondly called the "Queen of American Lakes" for a reason. Four hours north of New York City, this clean, natural lake is surrounded by the stunning Adirondack Mountains. The Adirondack waters are some of the country's most pristine, and the water's clarity makes it a popular scuba diving destination. Along Lake George's shores, popular public beaches include the Million Dollar State Beach, Shepard Park Beach, and the Lake George Dog Beach. Most of these beaches are close to Main Street for convenience. After a day at the beach, head to the bustling town and grab a burger at Heroes at the Lake before catching a concert in the tree-lined park behind Shepard Park Beach.
Lake Willoughby, VT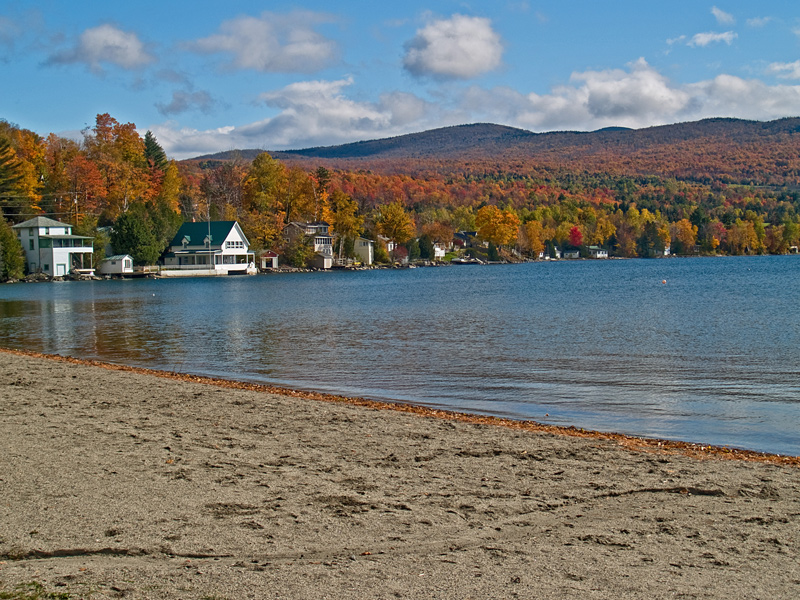 The unassuming town of Westmore, Vermont's population, rarely exceeds 300 people. However, it would be best if you didn't underestimate it. This tiny town is home to one of America's stunning beach lakes. Nestled between Mount Pigsca and Mount Hor, Lake Willoughby is known as "America's Lucerne," after Lake Lucerne in the Swiss mountains, due to its fjord-like features. Fed by underground springs, it remains crystal clear and cold throughout the year. Poet Robert Frost referred to it as a "fair, pretty sheet of water." For beach access, the North Beach is particularly stunning, but you can find sandy shorelines in multiple spots.
To check out the area before buying a home, book a spot at the WillowVale Inn. Westmore's only year-round lodging center offers cozy cabins and cottages to enjoy the crisp New England weather.
Geneva Lake, WI
Are you dreaming of a luxurious life on the lake? Look no further than Geneva Lake, Wisconsin, located in the resort city of Lake Geneva. This destination is a popular retreat for midwesterners, just two hours outside Chicago. The surrounding town is steeped in history from the late 19th century's Gilded Age. During this short period of rapid economic growth, wealthy Chicagoans developed homes along the Shore Path still standing today. After a full day at one of the public beaches (Riviera Beach, Williams Bay Beach, Fontana Beach, or Big Foot State Park), you can enjoy antique shopping in the historic downtown area.
Lake Travis, TX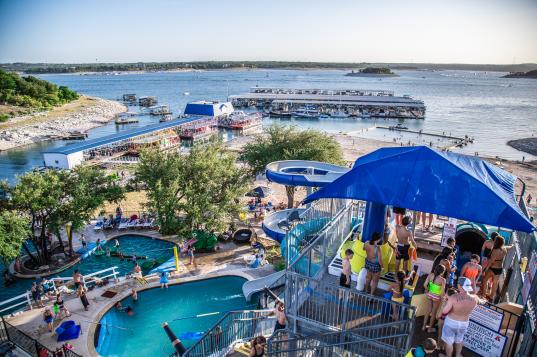 Part of the Highland Lakes Chain in Texas, Lake Travis is a beloved spot for Austinites and visitors. Spanning 63.75 miles, this massive lake is famous for fishing, boating, and Devil's Cove (also known as the "party cove"). From film festivals to breweries, there's always something to do in the Lake Travis area. Today, we're highlighting its status as one of the best beach lakes in the U.S. specifically. Tourists flock to Volente Beach for its resort and water park. For a more secluded vibe, hop over to Mudd Cove Beach or Bob Wentz Park. In short, if you're seeking a relaxing beach lake with proximity to a thriving city, Lake Travis is an excellent pick. 
For more information on these beach lakes and other lake markets nationwide, check out our listings at Lakehomes.com!