There's no argument that Facebook advertising has become an essential marketing tool for businesses, real estate included — just ask the more than 1.45 million people who log on to the social media platform each day.
Not only is advertising on social media an easy way to reach potential clients, it's also relatively inexpensive.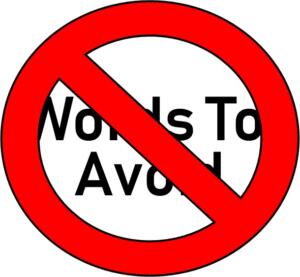 Ad content may vary in type and desired audience, but the basic principles of organizing a successful Facebook ad campaign are the same.
The following is Part II of a three-part series designed to help real estate agents navigate Facebook's advertising policies.
These polices are constantly changing and cover a wide range of restricted, prohibited and acceptable content.
While we cannot detail each of these, we can point out a handful of common mistakes many real estate agents make.
Changes in Facebook Advertising Policies
In March 2018, the National Fair Housing Alliance, along with three similar organizations, filed a lawsuit against Facebook claiming the social media platform enables housing discrimination in real estate ads.
Possibly because of the backlash the lawsuit has caused, Facebook has been rejecting user-generated ad content left and right, notifying advertisers their ads may be violating Fair Housing laws.
Though they receive this notification, advertisers are given no real indication as to what in their ad is in violation.
A recent issue of Georgia Realtor® Magazine featured a list of words and phrases to avoid in real estate advertising. Use of these is likely a reason for many ads not running.
The following words and phrases are commonly used in ways that reference one, or more, of the seven classes protected under the Federal Fair Housing Act and should not be used. Protected classes include race, religion, familial status, sex, national origin, disability and color.
Words to Avoid
Able-bodied
Adult Living
Black Neighborhood
Couples Only
Christian
No Mentally Handicapped
Empty-Nesters
Jewish
Exclusive
Ideal for Active
No (color)
Latino
Must be Employed
Near synagogue/temple/church/mosque
Newlyweds
No Crippled
Oriental
Physically fit
Quiet Tenants
No Deaf
Singles only
Traditional Neighborhood
White Neighborhood
Courtesy of "Watch Your (AD) Language," Georgia Realtor® Magazine
This, by no means, is a complete list, but it offers a good point of reference for agents creating their own ad campaigns.
It is important to remember that language in advertising is contextual, meaning it's all about how the words are used — what they indicate or imply.
Surprisingly, even phrases like "within walking distance," "his and hers sinks" and "perfect for newlyweds" are unacceptable terms in real estate ads. These phrases may offend those potential buyers who are wheelchair-bound, in a same-sex relationship or those who are neither married nor newly wed.
Agents should also note that words alone are not subject to violating Fair Housing laws.
Real estate ads should also not feature symbols depicting protected classes like sex and religion. Additionally, advertisers should avoid any symbols that depict a person's gender identity or sexual orientation.
Words You
CAN

Use

Fortunately, plenty of phrases are acceptable for use in real estate ads.

Many of these are equally as effective, if not more so, than those terms deemed inappropriate.

For example, agents cannot use the phrase "family home" in real estate advertising; however, using the term "family room" might be considered acceptable.

To be sure their ads will run, agents can substitute "den" for "family room," and the phrase "room to grow" to indicate that families are welcome.

It's also a good idea for agents to consider featuring "equal housing opportunity" in their verbiage, but should remember that phrases like "traditional neighborhood" and "progressive community" contradict this claim.

Instead of listing a home being "within walking distance" of the elementary school, agents can say the home is "convenient to" or "located near" it.

Other acceptable replacements for "his and her's sinks" and "walk-in closets" are "dual sinks" and "spacious closets," respectively.

In case you missed Part I of our Facebook Advertising for Agents series, be sure to check it out here. For Part III, click here!