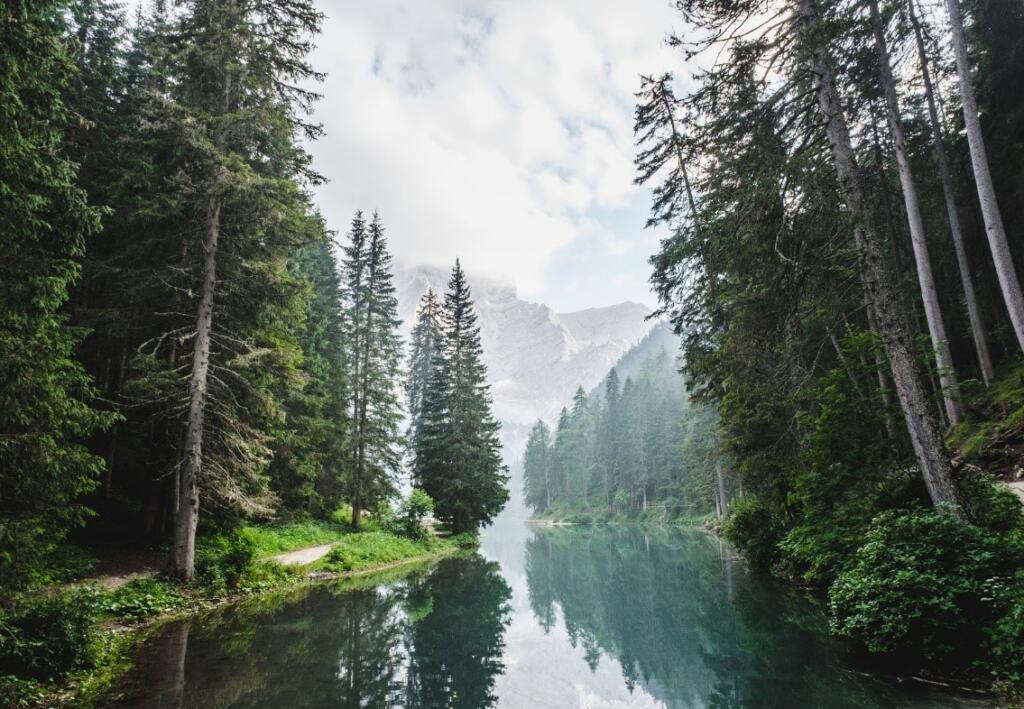 What do the names arborvitae, white pine, fir, cedar, and cypress have in common? Depending on the region of the U.S. where you live, these are evergreen trees you might find outside the window of your lake house. At a time of year, when dreary skies are typical, these trees evoke a sense of comfort and warmth. They also can inspire holiday decorations such as wreaths and garlands that invite a sense of cheer into your home. As a general trend, lake homeowners often look for ways to bring the outdoors in.
Incorporating elements from the great outdoors into every room of your house is a great way to establish a rustic, comfortable feel. In keeping with this theme, incorporating evergreen plants into your décor is sure to bring a little extra brightness to your lake house this season. Further, according to David Ewart, director of Pavilion Broadway, "an increasing number of studies show that houseplants, flowers, and foliage improve our physical and mental environment by reducing our stress levels, encouraging relaxation and making us feel closer with nature." So, for the sake of your tranquility, we have some tips for incorporating natural elements by bringing the outdoors into your lake house décor this Winter.
Wreaths and Garlands
A great thing about these decorations is that they can work in any area of the home. Whether you hang an evergreen wreath around your entry mirror or wrap a garland down the banister of the stairs, they are sure to liven any room. It's also an easy DIY project. Stephanie Plymale, CEO of Portland-based Heritage School of Interior Design comments that you can "utilize leftover branches from the base of your Christmas tree or cut fresh evergreen branches from around your neighborhood. We recommend shaping your wreath around a wire base and using a natural burlap to complete the look."
Branches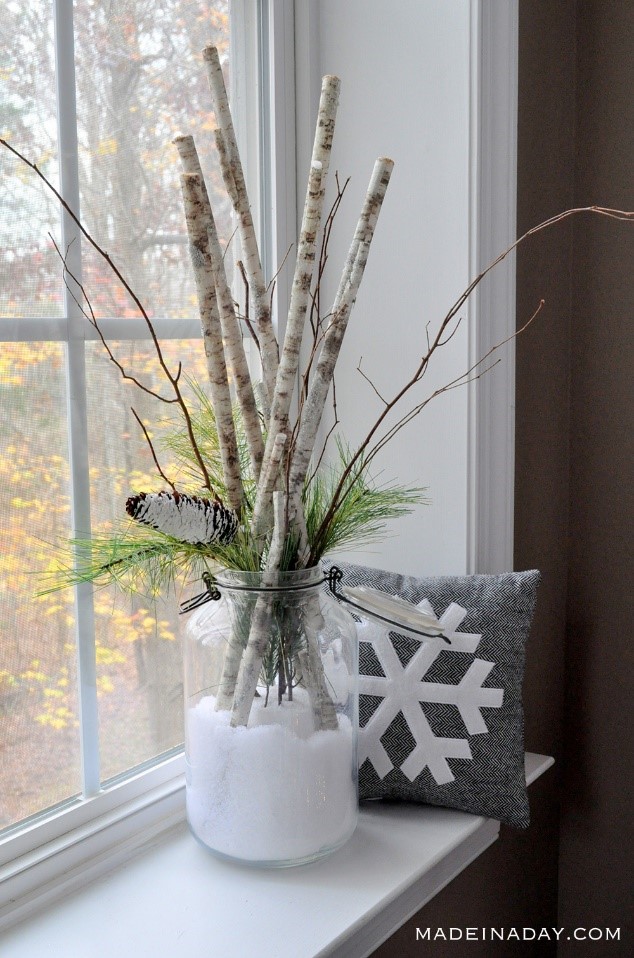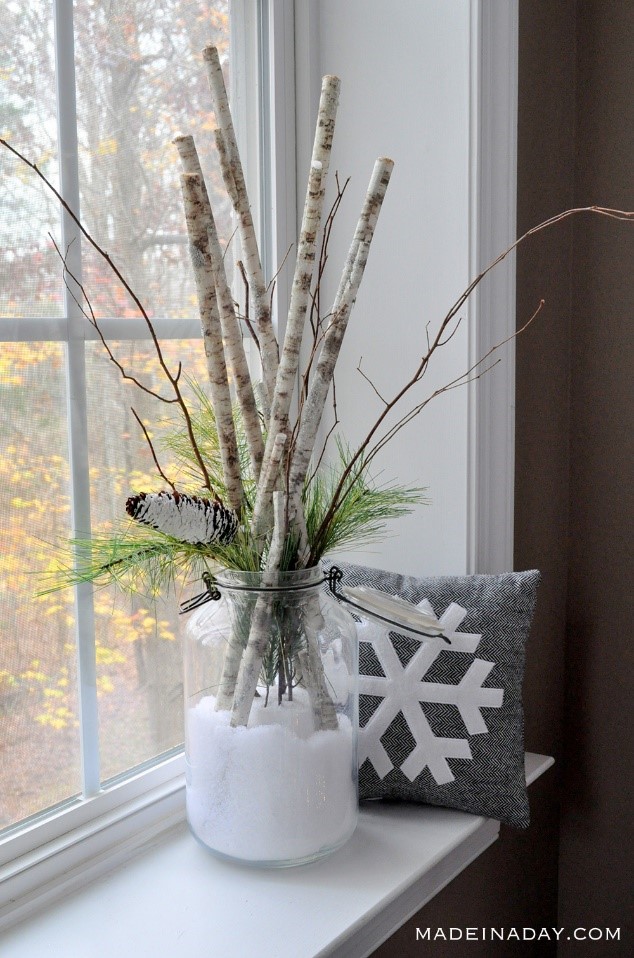 Although the vibrant, dark green color of evergreen leaves is enticing, don't forget about the branches too. Even without the foliage aspect, branches can make great decorations by themselves. If you have small branch pieces, home décor blogger Jeneva Aaron recommends repurposing a vintage mason jar as a vase set on an end table with evergreen branches inside. "Depending on how long winter lasts in your area, you might have to swap out the branches from time to time because they'll dry out," she notes. "However, this is such an easy and inexpensive way to decorate your lake house during wintertime." Kathie Emhof, a Buffalo New York-based interior designer with Transitions Home Staging Designs, also recommends incorporating branches into your look, especially driftwood and birch branches. For the latter, she recommends placing greenery behind them and tying them in a bow to dress up the house. For tips on incorporating driftwood into your décor, check out this article from our website.
Accent Pieces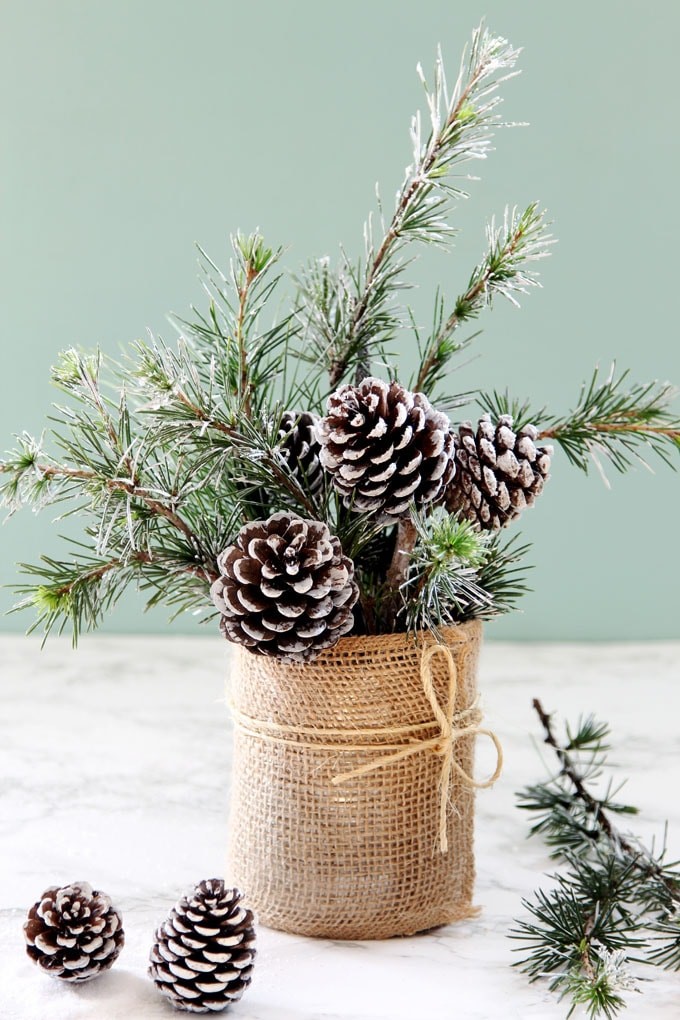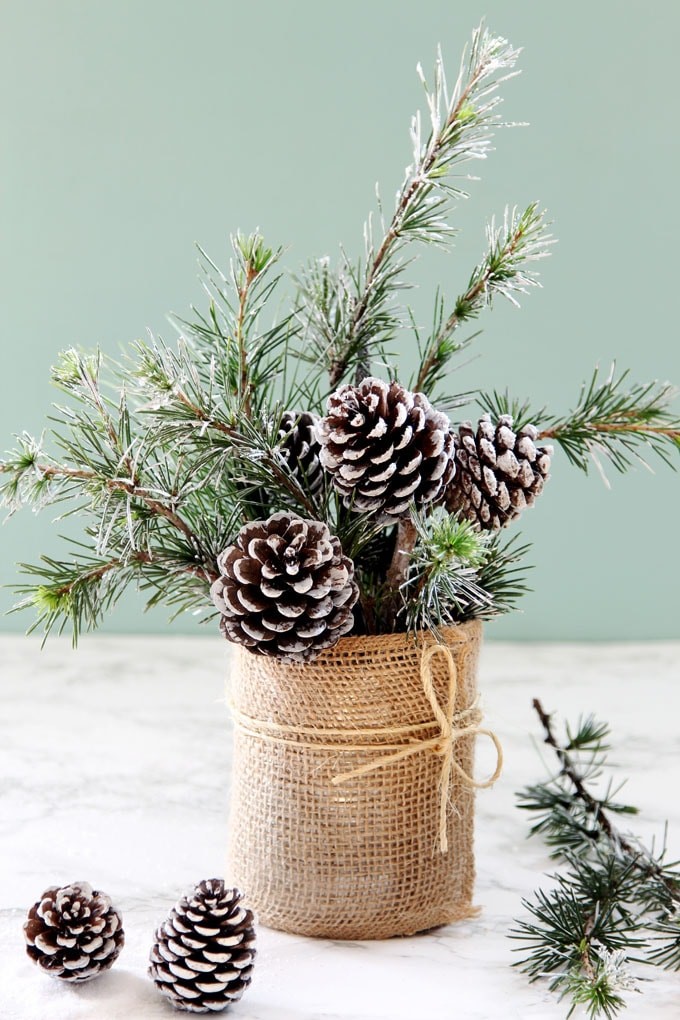 Not all of your winter evergreen decorations need to be large wreaths or branches. Small accent pieces can go a long way to increase a room's vibrancy. As another way to bring the outdoors in, Plymale recommends cutting small trimmings of evergreen plants and grouping these in mason jars with sprigs of cranberries and twigs. She also suggests adding fresh evergreen swags to bookcases or mantels. "You may opt to mix in cranberries or holly for a more traditional holiday look or leave pure evergreens for understated elegance," she offers. If you need an accent piece for a coffee table or end table, you can place small pieces of evergreen plants on table trays. Emhof adds, "on my coffee table I have a wooden tray with ornaments and use evergreens as a filler. It looks pretty and festive."
Flowers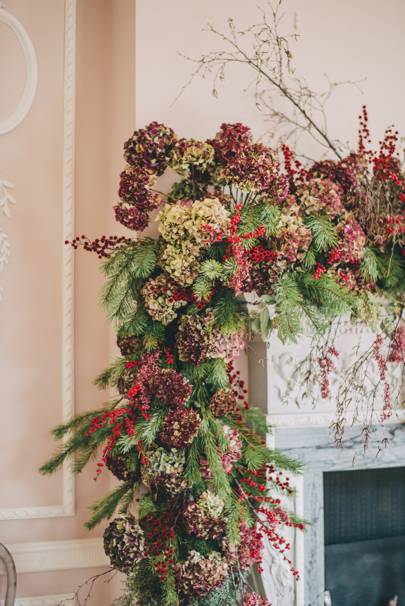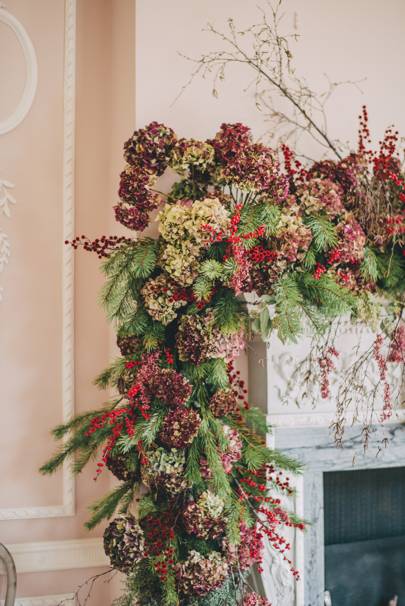 Although flowers may be the last word that we'd associate with the middle of Winter, they are certainly not off-limits for your decorating this time of year. One method of incorporating flowers into your December décor is by drying them. Emhof specifically comments that "dried hydrangeas look spectacular in your house in the Wintertime, and they typically fade to a pink, purple, or golden color." You can also include a combination of dried plants and lowlight house plants such as amaryllis or an orchid in your arrangements. The bright pop of red or purple, depending on the flower you choose, will signal to your guests that Spring is just around the corner.
Scents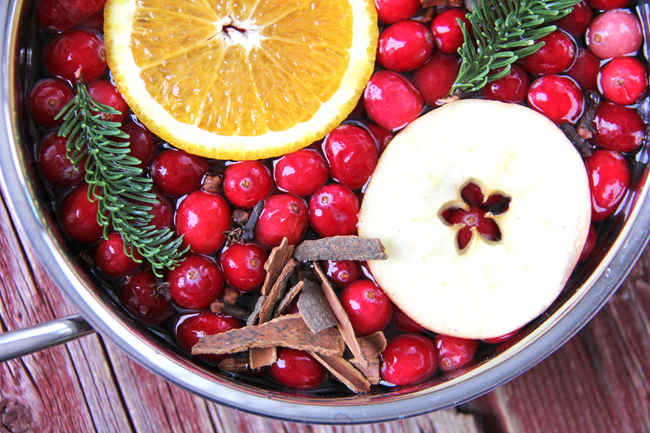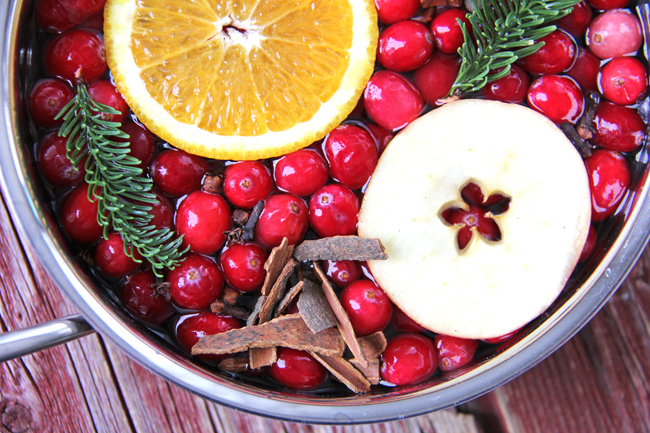 Immediately after hanging up a freshly cut garland, that comforting smell will waft through your house. To enhance this homey scent that is a hallmark of the holiday season, Plymale advises making a simmering potpourri. She instructs, "In a large pot of water, simmer evergreen clippings, fresh orange peel, cloves, and cinnamon sticks for a DIY holiday diffuser." There's also nothing wrong with choosing a holiday candle to mimic this warm Winter scent. Whichever you choose, you'll be bringing the outdoors in by appealing to more than one of the five senses.
We hope these tips help inspire your green thumb, even in the middle of December!