On a lake, it is easy to find things to do on hot, summer days. Swimming, boating, skiing. The list is unlimited. But what about during the off season?
Forget about "winterizing" your lake home and staying away until spring. There are many things to do at a lake during the off season. Keep these activities in mind to enjoy your lake home year round!
Boating
Never underestimate the fun of a fast boat, but not the kind of watercraft into which you climb and speed away.
Consider giving an RC boat a try. Remote control boats are not just for children. There are plenty of models intended for "kids" of all ages.
Many are inexpensive and dependable, and some models are for those with a competitive streak requiring a small investment.
Whatever your level of interest, toss an RC boat into the cold waters during winter, grab that remote control, and prepare for a great time.
But why limit yourself to boats? The wide open spaces and low population at the lake during frosty months is the ideal time to try out RC planes as well.
Fishing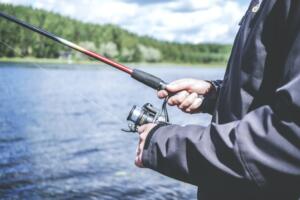 Although summer is the the season for fishing, committed anglers will tell you that fish bite in the cold months as well. Specifically bass and hybrids.
The lake waters are much more calm because it isn't crowded. A good tip is to use a small crankbait. Target rocks or wood structures, moving along slowly.
The fish may be sluggish, but they still have to eat!
Eating 
Okay, so you don't have to necessarily be at a lake to eat during the brisk seasons. But, there's nothing like cooking a large pot of chili and lounging by the fire in the evenings at your cozy lake home.
After dinner, bundle up and take a night walk to the bank and admire the way the waters glitter, reflecting the moon in the clear, winter sky.
Or build an outdoor fire using a fire pit or within a circle of stones. Roast marshmallows and exchange fun conversation, or a ghost story or two.
Or watch the sun rise in the still quiet from the back porch with a steaming mug of coffee.
Hiking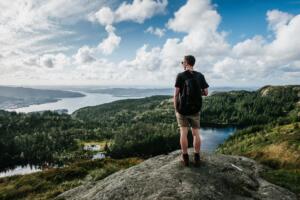 Although many animals hibernate during the winter, there is still plenty of wildlife to observe on a walk down a winding trail.
Deer, rabbits, and foxes can be spotted year-round as well as brilliantly colored species of birds.
Don't be surprised if you encounter types of birds that are not indigenous to the area as they take a rest from migration.
Majestic eagles can still be spotted in the winter, but may not be as numerous as they are in summer.
Shopping
Nearby towns often have fall craft shows, Thanksgiving festivals or Christmas parades. What a great way to spend time with family attending a community event involving winter holidays.
Local shops often have an eclectic blend of Christmas selections that would make great unique gifts.
While you're out, choose a restaurant to warm up in and order a winter dish that normally wouldn't be available in summer months.
Lake homes are not just for summer fun. There are numerous ways in which a lake home can be a pleasure during the winter. This winter start a few new traditions that will allow you to return to your wonderful lake home in the cooler months as well as the warm ones.