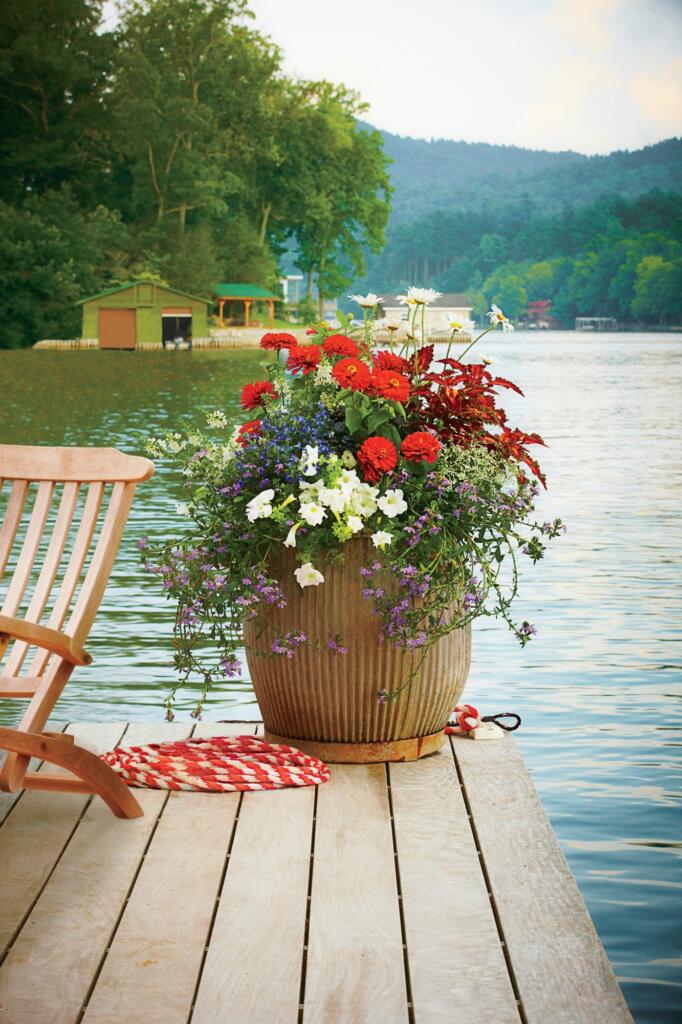 After a long winter, there's nothing more blissful than springtime at the lake. This is the season for planting, getting back outside, and bringing nature's vibrant life into our lake homes and outdoor spaces. The perfect way to do this, especially in a lakeside setting, is with container gardening.
We're undoubtedly happier and more relaxed when surrounded by the natural beauty that comes with lake living, but not everyone has ample space for in-ground gardening. No worries. You can still enjoy the beauty without all the fuss by setting up container gardens on your deck, porch, patio, or entryway.
Even if you don't have much outdoor space, using containers and planters can bring joyful color and fragrant greens to any area on your property. To help you get started, we spoke to two gardening experts for some inspiring tips.
Beauty Benefits & Flexibility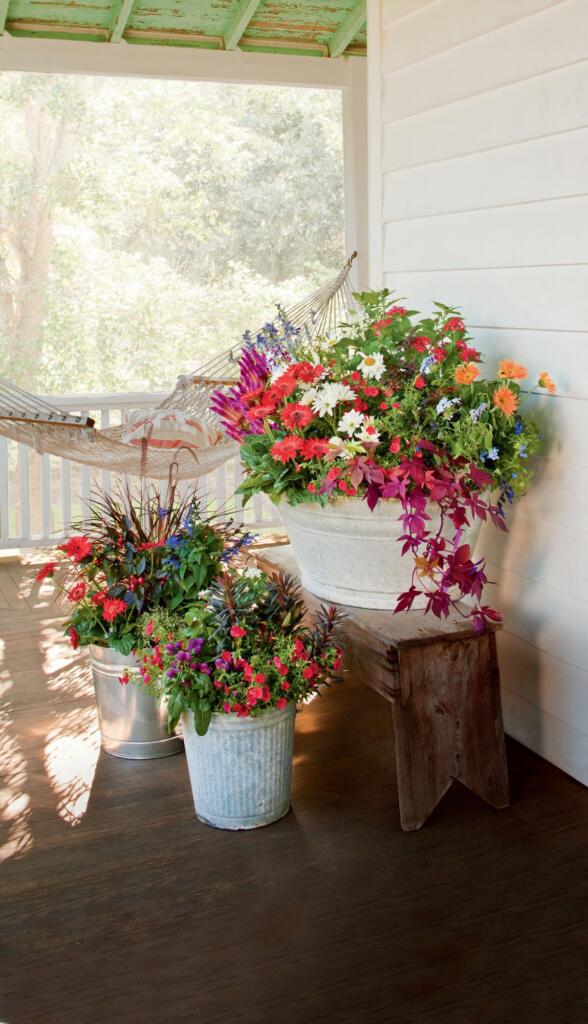 "Container gardening can lend an incredibly decorative accent to your lake home," says Melanie Evans, a master gardener and a gardening consultant for Factory Direct Hose based in Middleton, Idaho. Melanie has assisted clients with their gardening and product needs for more than 15 years in all climates, including some of the top golf courses in the country as well as the U.S. Embassy in Russia.
"The variety of containers available allow you to design your small-scale garden in a way that fits your needs and complements your lake home's unique aesthetic," she adds. Melanie also notes that indoor container gardens can be a great asset to your lake house's interior design. The options and combinations are endless, from hanging baskets and window boxes to a cluster of matching pots or large single decorative containers.
"Many lake homeowners are seasonal residents, making the upkeep of a small garden plot difficult," she explains. "Container gardens are the perfect solution for those wanting to reap the benefits of a seasonal garden without having the space get overgrown with weeds when you leave for the winter. If worse comes to worst, and the plants die, the cleanup is easy and as simple as dumping out the container," she sums.
Growing your plants— and vegetables—in containers also allows for portability. Seasonal lake house residents have the option of taking their favorite year-round plants with them when they leave.
Blooms that Bring It!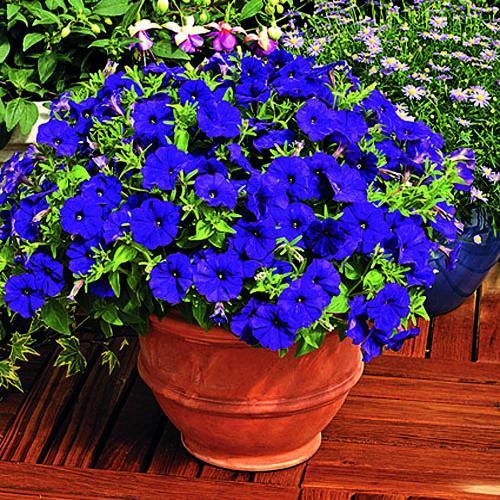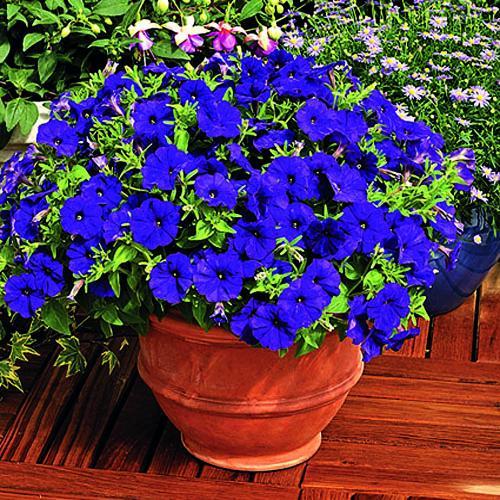 "On a large lakefront landscape with lots of sun, it's best to plant one species per pot," says Jason VanderMey, managing partner of West Coast Gardens in Surrey, British Columbia. "This will give the plants space and allow for more design flexibility with the best color contrast—plus, it will look more natural in lakeside areas," he adds. If you plant multiple species together, carefully consider color, height, and bloom times. Make sure they have similar growing conditions, and your container is large enough to accommodate them.
Are you looking to WOW your friends and neighbors? Jason suggests planting lots of radiant flowers—like petunias. They smell wonderful, the colors are beautiful, and they're easy to maintain. These flowering plants grow quickly and fill in densely, creating vibrant, eye-catching focal points. Plant them in decorative containers, hanging baskets, or window boxes for instant beauty anywhere at your lake home. They love full sun and grow well in most well-drained soils. "When you water your flowers, be sure to feed them with a water-soluble fertilizer like SUPER-BLOOM-15-30-15.
If you want to bring bright pops of color to your front porch, patio, or dock, there are lots of flower options. Pansies, violas, hydrangeas, calibrachoas, geraniums, marigolds, and chrysanthemums all thrive in pots.
The Edible Garden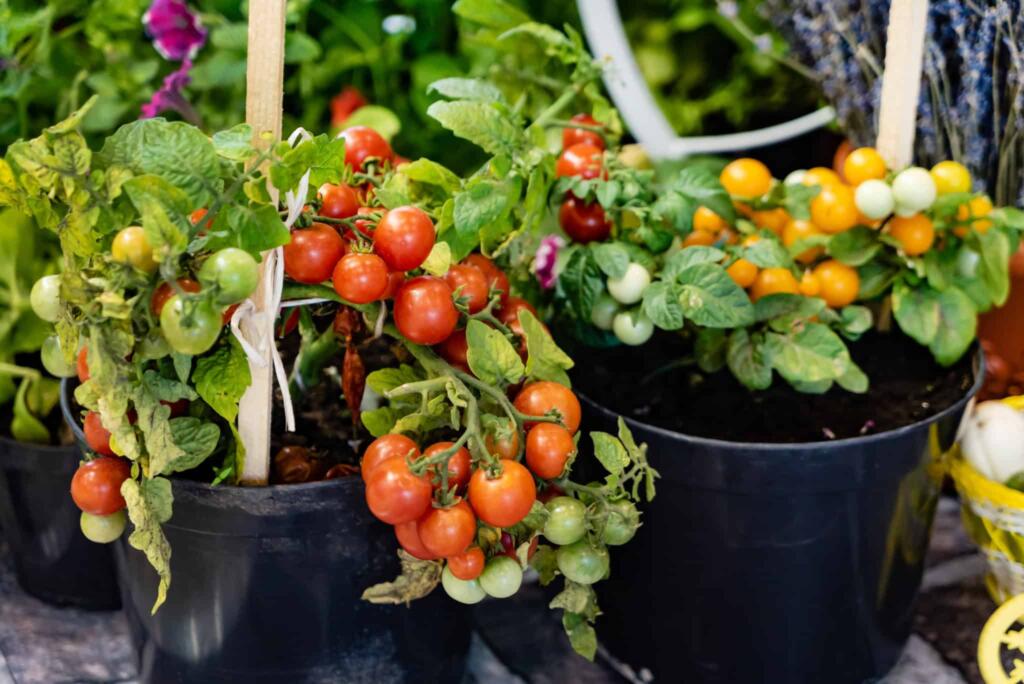 Vegetables that are ideally suited for growing in containers include tomatoes, cucumbers, peppers (sweet and chili), peas, carrots, eggplant, green onions, leafy greens, potatoes, beans, squash, and radishes. Avoid planting pumpkins, corn, and melons, which require more space to thrive. For container veggies, remember this: the bigger the pot, the better. For tips on growing and choosing the proper container for your vegetables, talk to your local gardening specialist or visit this helpful post on Houzz.
The Chef's Garden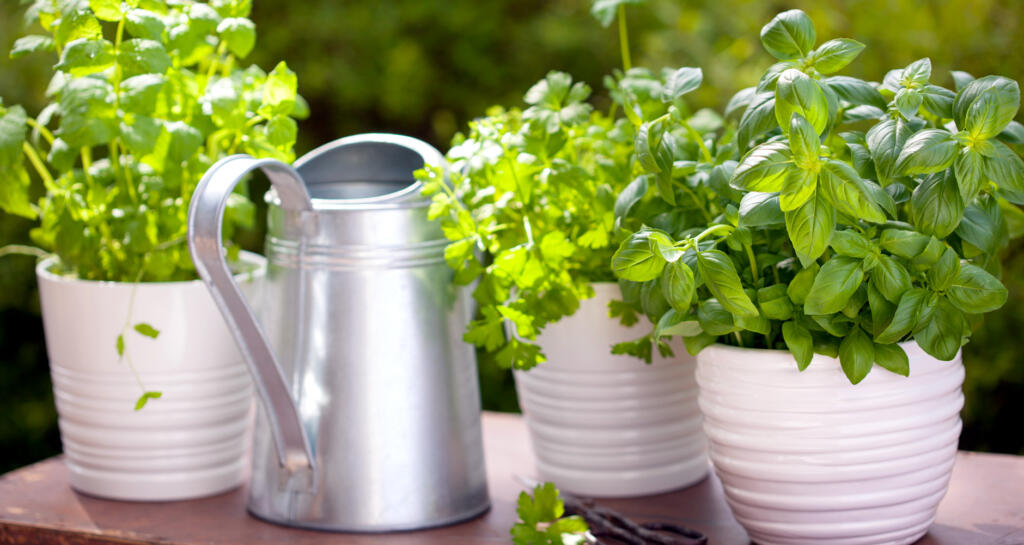 If you enjoy cooking, herbs are the perfect thing to plant in your container garden. Herbs that thrive in containers include chives, basil, dill, cilantro, garlic, fennel, lemon balm, sage, mint, marjoram, parsley, rosemary, and thyme. "When it comes to planting herbs, keep in mind that many thrive in Mediterranean-like climates—meaning, they need plenty of sunlight and moderate temperatures," says Melanie. Herbs can thrive in both indoor and outdoor settings if these criteria are met.
"Try having one close to the kitchen," says Jason. "That way, you'll always have fresh herbs on hand. I love it when I'm cooking and can reach out the window for fresh basil."
The Sun-Loving Garden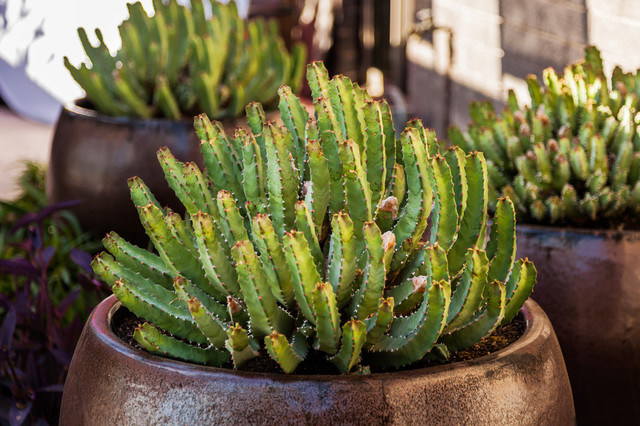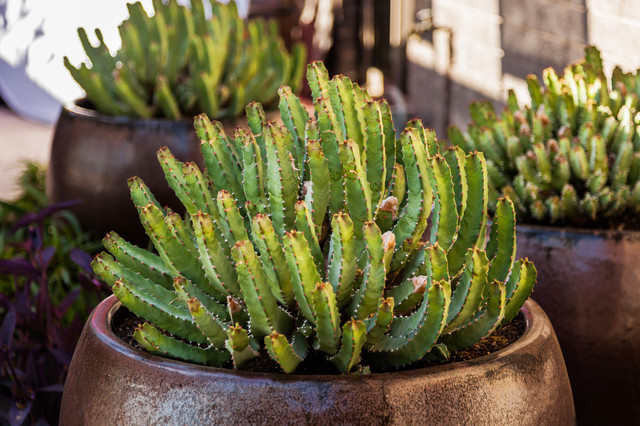 If your containers are basking in high temperatures and bright sun, succulents and cacti are heat tolerant and incredibly easy to grow. They lend a beautiful texture accent to almost any landscape or indoor area. Make sure your containers provide proper drainage and aren't too large. The soil will take longer to dry out in oversized containers.
Click here for more expert tips and ideas on how you can create a lush look with container gardens for your lakeside setting.
Container Gardening Care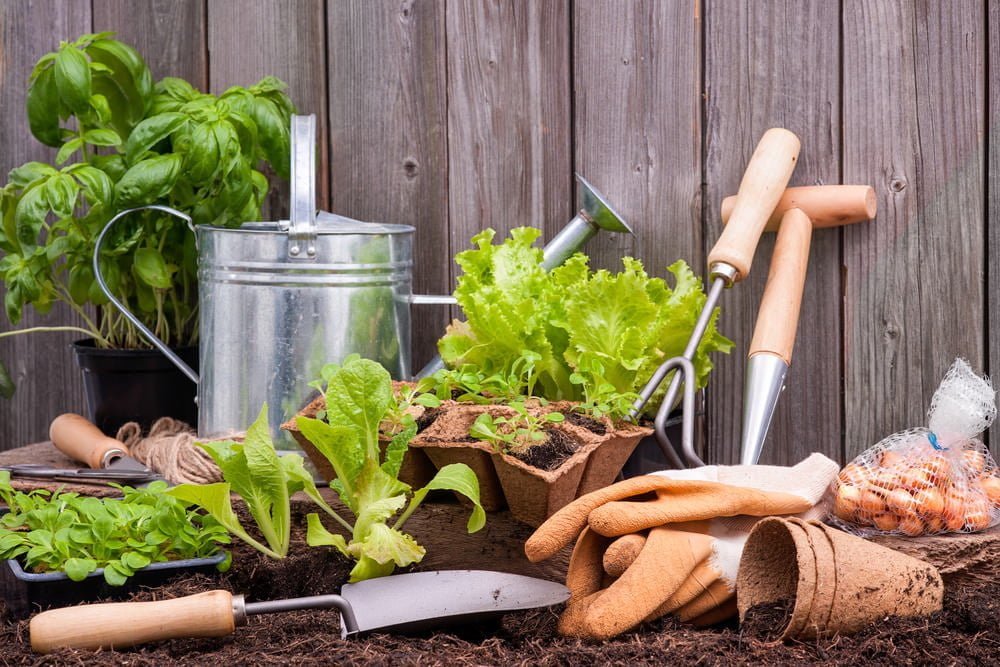 Before you get going on your container garden, here are Melanie's simple basics that will steer you in the right direction:
Make sure to consider the shape and size of the plant's root system before selecting a container. Keep in mind that the smaller the container, the more likely the plant will dry out. Large and deep containers are less prone to drying out and allow plants to deepen their roots.
Water your container garden thoroughly and fertilize it every week or two. With succulents and cactus, the soil should be almost dry before you water again. Regardless of the size of your container, you must make sure it drains well. If your container has no drainage holes, water will get backed up in your plant and cause disease. 
If you're in doubt, a local nursery professional can help you select the perfect plant and the ideal container.
Want to create a luxuriant lake landscape of your own using containers? We'd love to hear your story and see your results.