Your patio is prepped, your poles at the ready and the fish are fresh for feasting.
Please your family and lake home guests with these fish recipes you won't want to miss!
Zesty Baked Catfish
Simple and delicious.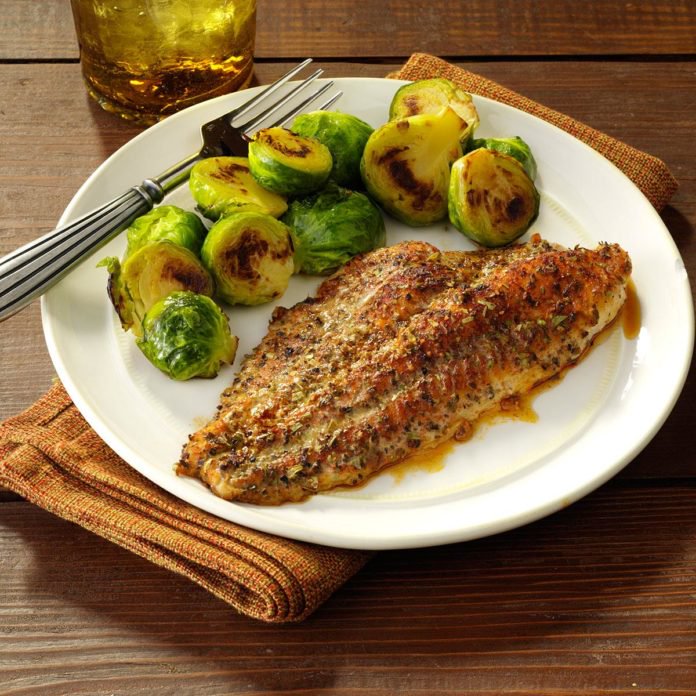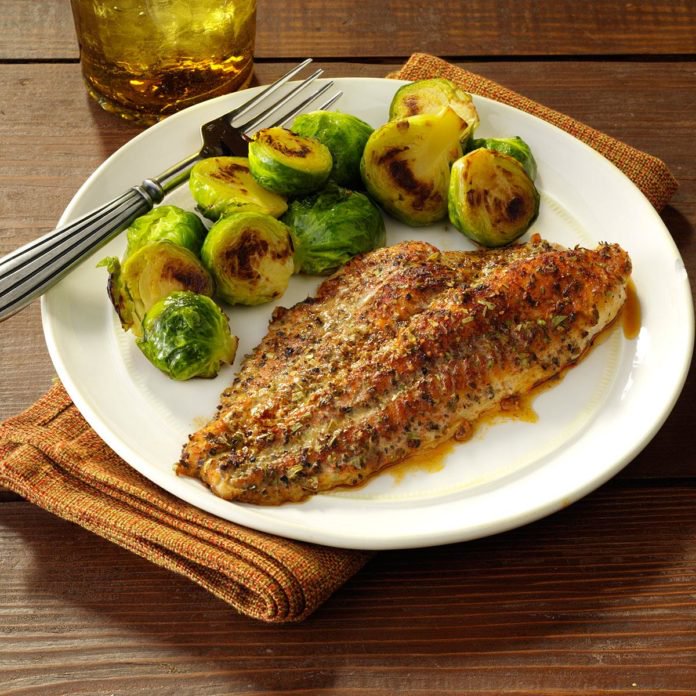 Ingredients:
1 tsp. canola oil
1 tsp. lemon juice
2 catfish fillets (6 oz)
1/2 tsp. dried tarragon
1/2 tsp. dried basil
1 1/2 tsp. paprika
1/2 tsp. pepper
1/4 tsp. salt
1/8 tsp. cayenne pepper
Baking pan
Basting brush
Fork/whisk
Directions:
Preheat your oven to 350 degrees Fahrenheit.
Start by combining your oil and lemon juice. In a separate bowl, mix together your herbs and spices.
Next, brush your fillets with your lemon/oil base, and rub them down with your spice mixture. Be sure both sides of the fish are equally seasoned.
Place your prepared fillets in an un-greased baking pan and bake uncovered for 10 to 15 minutes.
You meal is ready when your fish is soft and flakey.
Garlic smashed brussel sprouts and a garden salad pair nicely with this dish.
Courtesy of: Taste of Home
Black Bass with Warm Rosemary-Olive Vinaigrette
Impress your guests with this indulgent 30-minute fish recipe.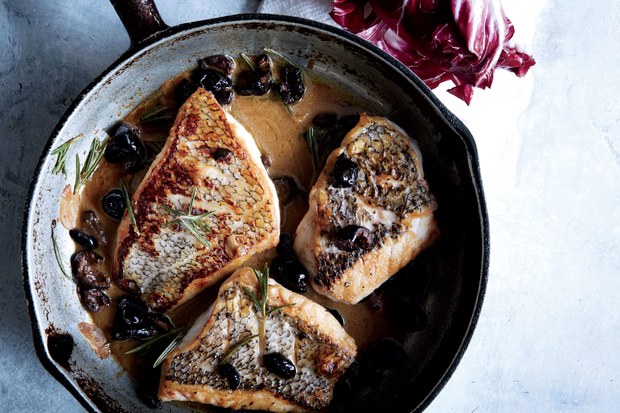 Ingredients:
2 Tbsp. olive oil
4 black bass fillets (5 oz), skinned and lightly scored (scored meat features several shallow cuts to help with better flavor)
Kosher salt
2 cloves thinly sliced garlic
Freshly ground black pepper
3 Tbsp. of black olives – oil-cure, pitted and coarsely chopped
1 Tbsp. fresh rosemary
1/2 cup freshly squeezed orange juice
1 small (or 1/2 medium) head of radicchio — leaves torn in to 1 1/2 inch pieces (3 cups)
Large, non-stick skillet
Directions:
Heat the olive oil over medium-high heat. As this warms, prepare your fish with salt and pepper.
Cook your fillets with the skins down until they are crisp and golden. This should take about five minutes.
After the skin as been browned, flip your bass and add in your garlic, olives and rosemary leaves. Stir the the mixture occasionally to avoid burning.
After three or so minutes, your fillets should appear opaque.
Slowly add your orange juice to your meal, and swirl it around in the skillet to combine with the other ingredients.
Serve over your radicchio leaves, topped with your warm orange-spice vinaigrette.
Courtesy of: bon appetit
Mesquite-Grilled Margarita Pike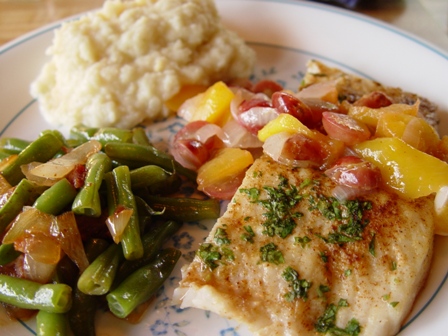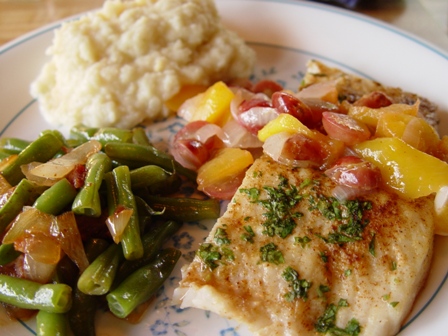 Ingredients:
1 Northern pike (3-4 lbs.)
3 Tbsp. olive oil
Fresh lime juice
1 "splash" of tequila (appx. 1/8 oz)
Garlic powder
Chili powder
Cumin
Fresh cilantro
Salt and pepper
Red pepper flakes
1 cup, mesquite wood chips
Directions:
First, soak one cup of mesquite wood chips in water.
While the wood chips soak, coat both sides of your pike fillets with olive oil and a squeeze of fresh lime juice.
Flip your fillets to expose the fish's rib cage. Sprinkle this side of your fish with the spices to taste, and drizzle them with your tequila.
Set your meat aside to marinate for at least one hour before grilling.
While the fillets marinate, fire up your grill, add in your wet mesquite chips and close the lid to smoke.
After marinating for an hour, place each filet on the grill, ribs facing down. Allow to cook for 2-3 minutes before flipping.
Continue grilling the opposite side for an additional 2-3minutes before serving.
For a little extra zing to your margarita pike, try topping it off with a homemade mango-tomato salsa!
Courtesy of: On the Lake
For more fishy goodness, test your taste buds on these "Fresh Fish Recipes You've Got to Try"!