Research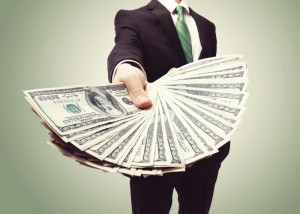 has shown that cash is still king in real estate home buying. Millions of people who are buying homes and commercial business properties across the globe are increasingly opting to pay using cash as opposed to other means of financing.
Cash deals on homes account for more than half of the sales in major markets.
One thing that you need to understand is that cash buyers are better positioned to get better deals in the marketplace.
Sellers are FAR more comfortable dealing with a buyer who pays in cash. Rather than someone who opts to pay using other financing sources.
What about first-time buyers, is a cash purchase a good ideas?
Many experts out there argue that cash deals are negatively affecting first-time home buyers. This is not always the case. Many first time buyers love to depend on home loans and mortgages when purchasing a home for their families. Though, there are still those first time home buyers with cash on hand.
The good thing with paying by cash is that you typically get the opportunity to negotiate with the seller. Too, you can agree on terms on a more personal basis. This might be an ideal choice for first time buyers who want to get the most value (lowest price) of an all cash home purchase.
Cash buyers are on the rise

Research shows that in 17 of the largest cities in the United States, 32% of home buyers currently prefer to pay for their initial purchase with the use of cash. What's more, statistics show cash purchases in the United States have been on the rise since the year 2011.
In fact, the rise in these all cash home purchases started in the year 2007 when the housing bubble burst. It was during this time that cash purchases accounted for close to a third of all purchases by the year 2011.
Another element that has triggered this is the tightening of mortgage lending standards, fewer home sales, and investor purchases. Since it is quite hard to qualify for a mortgage from most lenders today, cash is a much better option.
When you take a look at the housing market in the United States and other parts of the globe, you'll find that the largest percentage of homes bought without a mortgage are on the low and high ends of any market. As prices get to the upper level, everything seems to change. All cash purchases start to become more likely and a preferred option among most high end buyers.
What does the future hold for real estate purchases?
A considerably large percentage of wealthy home buyers in the United States are starting to come from overseas buyers. Apparently, a large number of them prefer to pay for their purchases in cash. This further proves that cash is still king in the real estate home-buying sector.
As for the future, things look brighter for both buyers and sellers. People are willing to pay for purchases using cash instead of mortgage financing and sellers typically find the cash option to be most desirable.