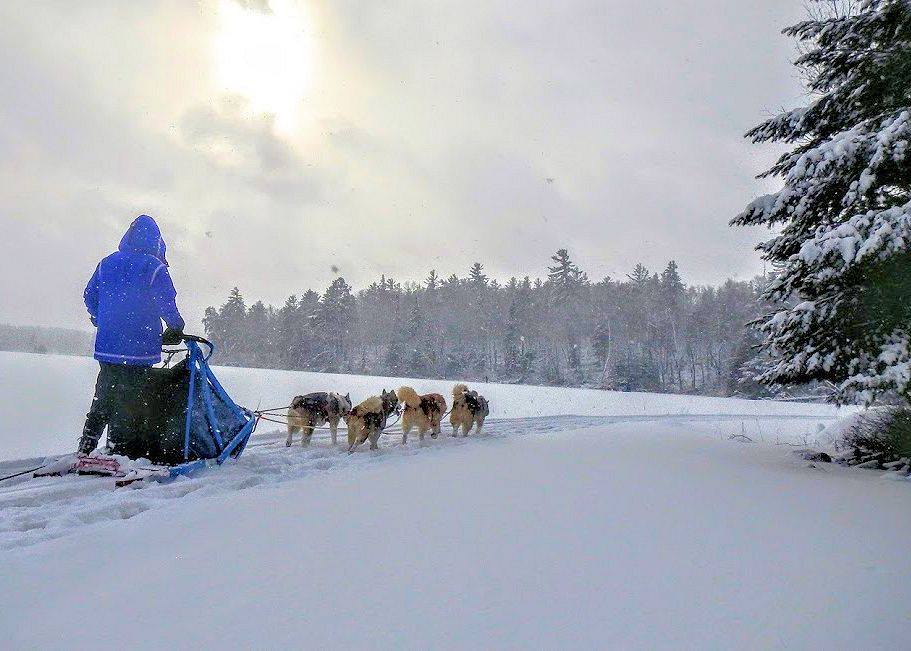 Photography courtesy of Wintergreen Dogsled Lodge
Gliding in near silence across a snow-covered frozen lake, the frosty air sharpening your senses, you feel something happening. Something wonderful.
You've started picking up the moods of the dogs pulling your sled – even, you could swear, reading their minds. You talk to them, thanking them, praising their hard work. They respond by picking up the pace a bit, waving their feathery tails a little more proudly.
You have truly become a team, human and canine. It feels exhilarating. And humbling. You want this ride to go on forever.
"Dogsledding is a team sport," said Paul Schurke, owner of Wintergreen Dogsled Lodge in Ely, Minnesota. "The more engaged you are with the dogs and the sled, the more responsive the dogs are."
It's an experience all too rare these days: connecting deeply with the natural world. You can try it for yourself from roughly December through March at several lakeside or near-lake outfitters.
Who's the Boss?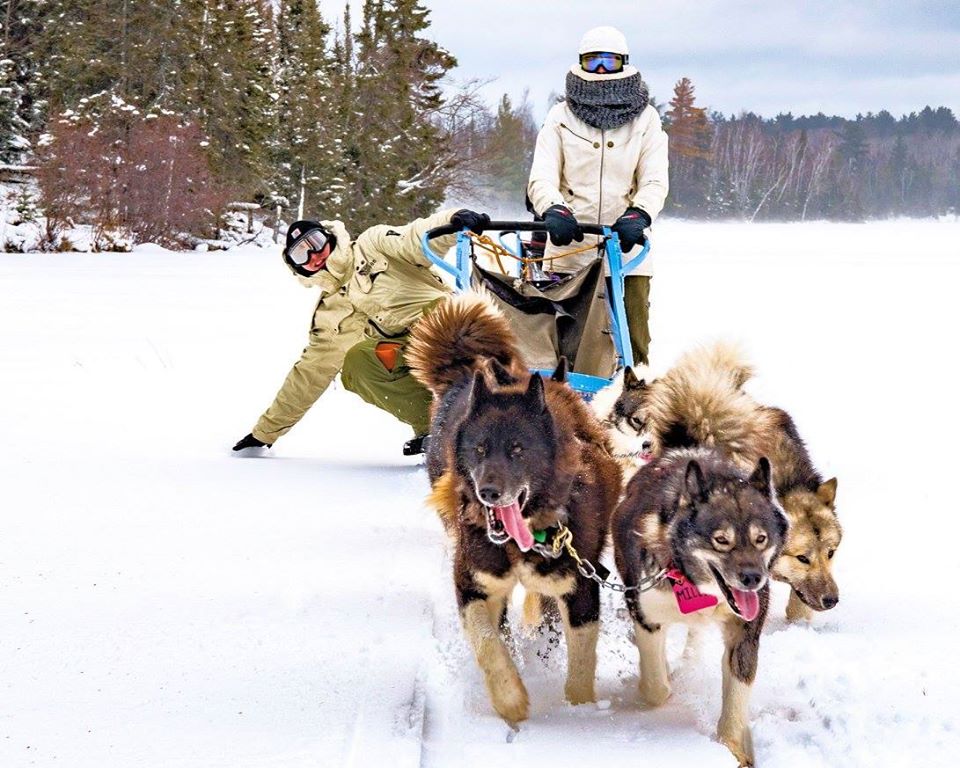 Driving a sled – or mushing, if you prefer the old-school term – is surprisingly active. You shift your weight to lean into turns. You feather the brake on downhill stretches, so the sled doesn't run into the dogs. You jump off to push while climbing snowdrifts and steep hills.
You learn that you are not the boss. You're more like a coach. You can encourage the dogs to do what you want. You can't make them.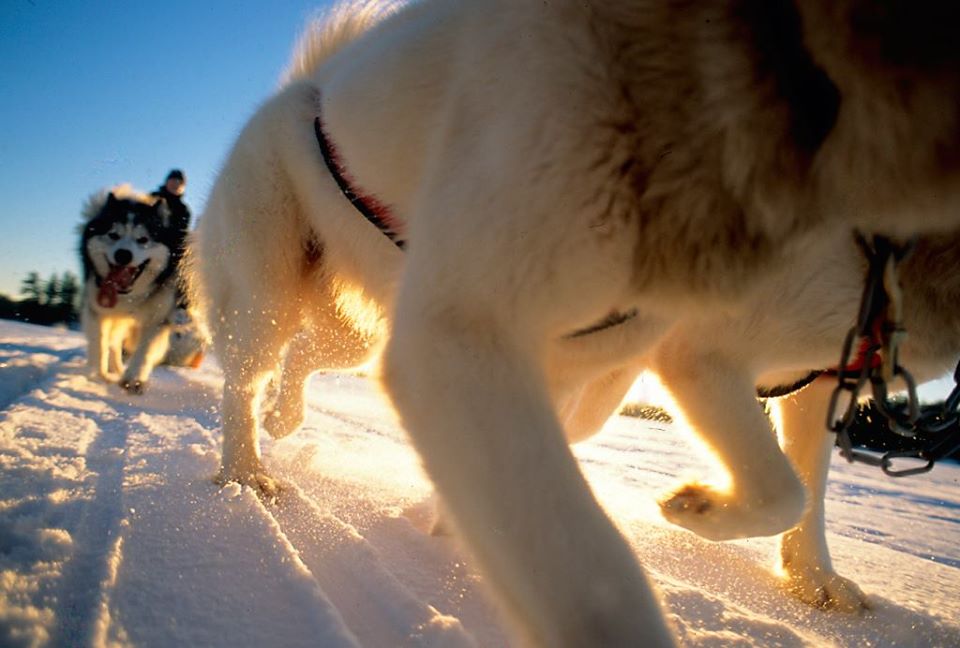 "We have to remind people that these are not snowmobiles with fur," Schurke said. "They're very unique individuals, all with their very distinct personalities, quirks, and idiosyncrasies.
"Dogs live to serve people. They're a remarkably unique animal that way. So they're extremely responsive to the rapport that our guests establish with them." The guides encourage guest mushers to play with their dogs during stoppages on the trail and to praise them while underway. The dogs understand the tone of voice if not the words.
More than Just Sledding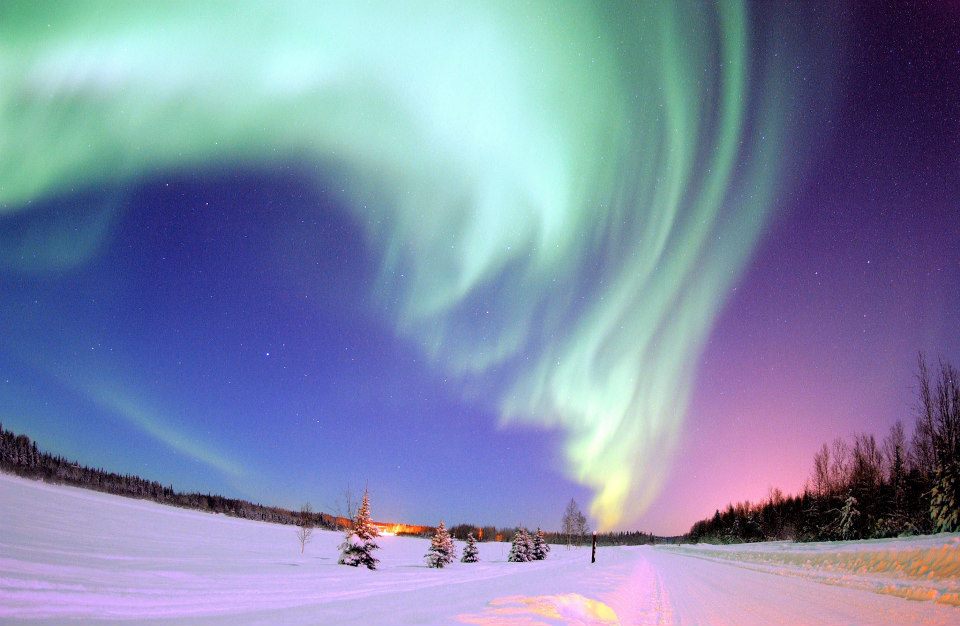 Wintergreen is on White Iron Lake in northeast Minnesota. It has offered dogsledding trips since 1979. The dogs romp along 60 miles of trails that often cross rivers and lakes (solidly frozen with two to four feet of ice). Wintergreen also uses nearby trails in the lake-dotted, million-acre Boundary Waters Canoe Area Wilderness, which stretches along the Canadian border.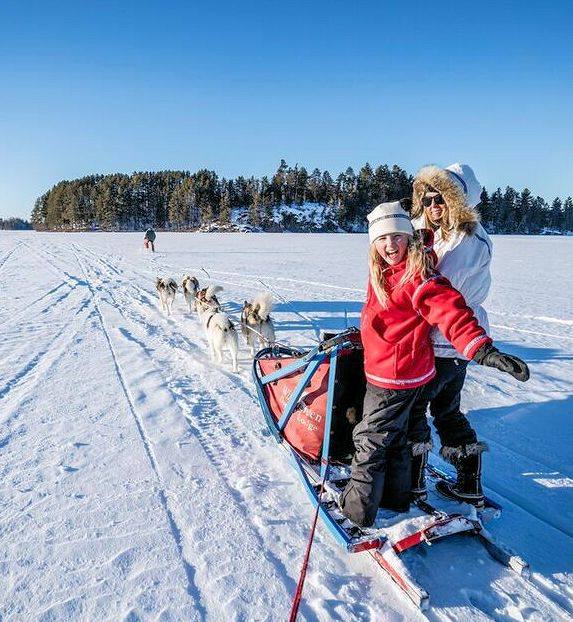 Many of the lodge's custom sleds feature wide platforms located in the back spanning the sled's runners. Two adult co-drivers can stand side by side. "They're designed to accommodate people of all ages and all levels of physical activity," Schurke said.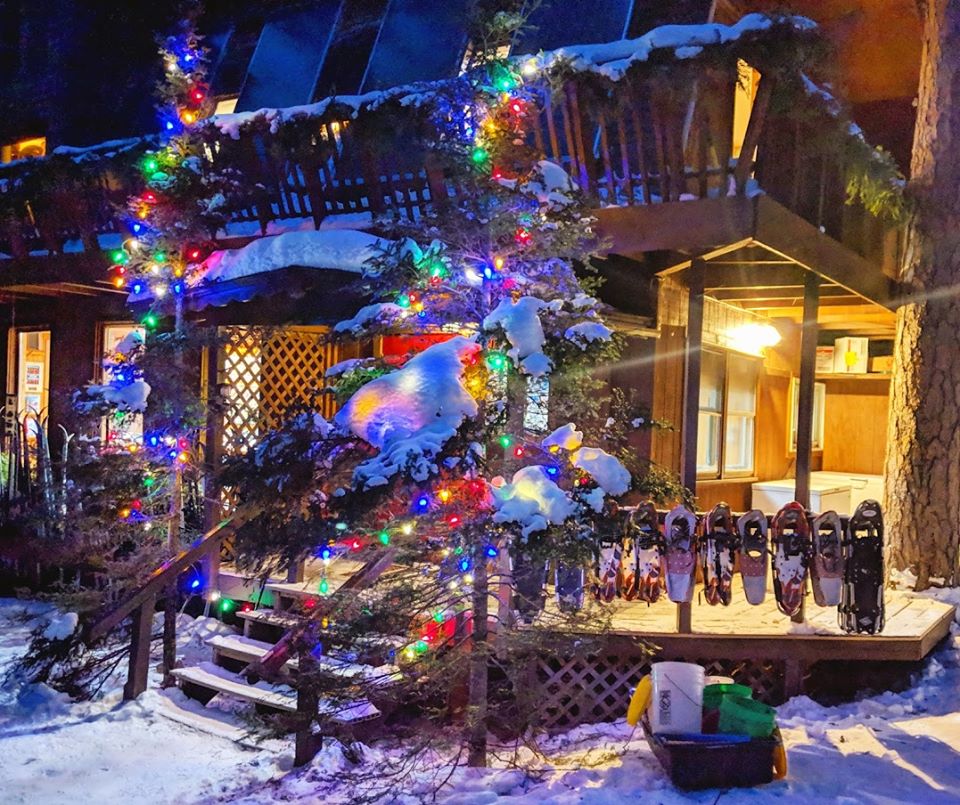 Trips range in duration from a few hours to a few days. Except during camping trips, you'll stay overnight in a cozy wooden lakeside lodge or cabin. You'll eat very well. "We've been famous for our food service for a long time," Schurke said.
Wintergreen also offers specialty trips to keep things fresh for the more than 50% of guests who are repeat customers. They might involve special parent-child or grandparent-child activities, a writing workshop, even yoga or cooking classes.
Layne Kennedy leads photography workshops. Kennedy is a Minneapolis-based freelancer whose work has appeared in such magazines as Outside, Smithsonian, and National Geographic Traveler. Most of the photos on the lodge website are his.
The Star of the Show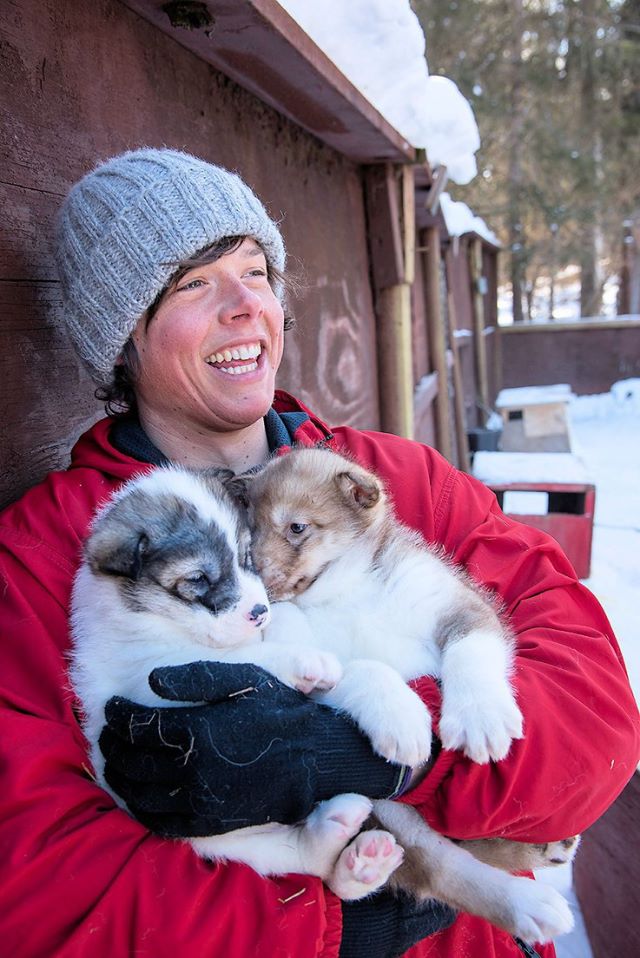 But of course, the main attractions have four legs, dense fur, and tails that curve forward over their backs. Most dogsled outfitters use Alaskan or Siberian huskies – lean, fast athletes who can pull all day at an effortless lope. Wintergreen reaches back further in the canine lineage to one of the oldest dog breeds in existence: the Canadian Eskimo dog, also known as the Canadian Inuit dog.
They're stockier than huskies, slower but stronger pullers, and extroverted, people-loving sweethearts. For centuries, they and humans worked in partnership to survive in the Arctic. Then technology supplanted them in the form of snowmobiles. Early in the 21st century, the population dwindled to an estimated 300 dogs.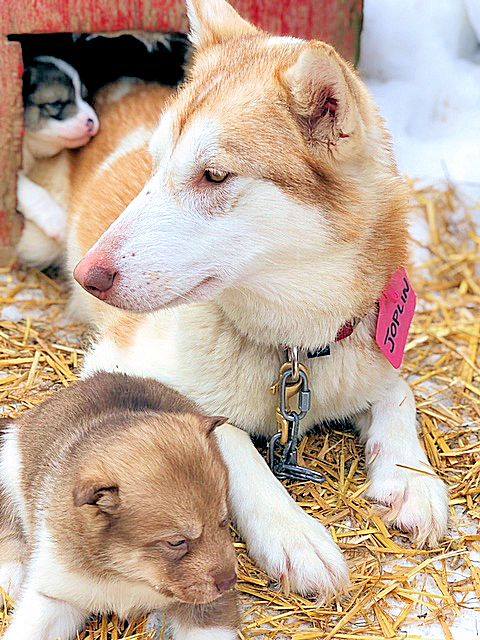 Wintergreen, with 65 Canadian Eskimo dogs, is helping to reinvigorate the breed. Each dog has its own insulated house, although most prefer curling up outside in the snow no matter how frigid the temperature is.
They LOVE to pull. At 8 months of age, they're ready for the sled. They take to it instinctively, with no training. Schurke said his dogs sometimes even pick a sled over their food bowl. "When we walk down to the kennel with harnesses in hand, they're all screaming and jumping, saying, 'Pick me! Pick me!'"
On the last day of a trip, Schurke said, almost all guests pay a final visit to their BFFs (best furry friends). "They're down there loving on every dog in the kennel. Tears are flowing down their faces, and they're anxious to come back and enjoy another experience."
Dogsledding Trails to Explore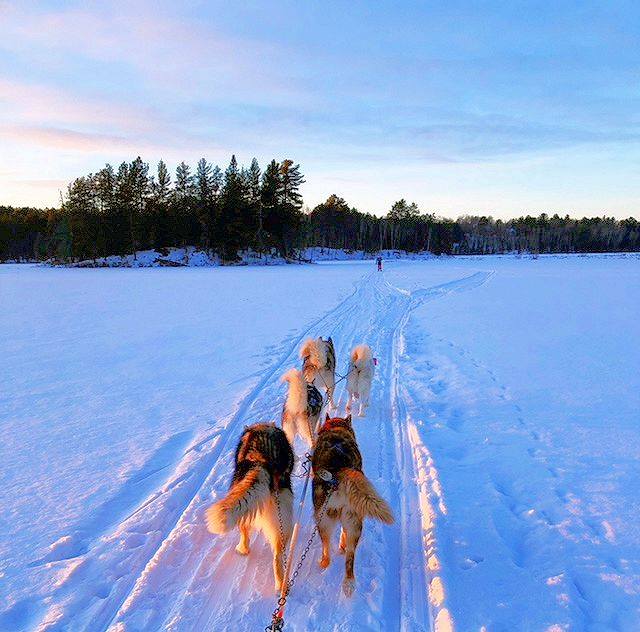 Want to plan a dogsledding trip? Here are some other places to drive a dogsled.
Base Camp Bigfork of Bigfork, Montana, near Flathead Lake, offers half-day, full-day, and overnight camping trips. It also rents snowshoes and cross-country skis and, in warmer months, kayaks, paddleboards, and mountain bikes.
Husky Haven Sled Dogs of Shingleton, in Michigan's Upper Peninsula, is on Nugent Lake and about six miles from Lake Superior. It offers three- to four-hour dogsled tours, plus utility terrain vehicle and helicopter tours.
Wolfsong Adventures in Mushing of Bayfield, Wisconsin, near Lake Superior, offers dogsled trips of two and a half to three and a half hours.
In the village of Lake Placid, New York, mushers set up along Main Street and offer dogsled rides across the ice of Mirror Lake in the middle of town. You don't get to drive, but at least you get a taste of the experience.